Jack Black created the Distracted Boyfriend meme in real life in a YouTube video on his channel, "Jablinski Games." While walking through East Atlanta Village, where Black is filming the next Jumanji movie, a guy did a double take while holding hands with someone who is likely his girlfriend/partner.
https://twitter.com/StoicIDir/status/1100076200725229574
The original Distracted Boyfriend meme has a man checking out another girl while holding his girlfriend's hand.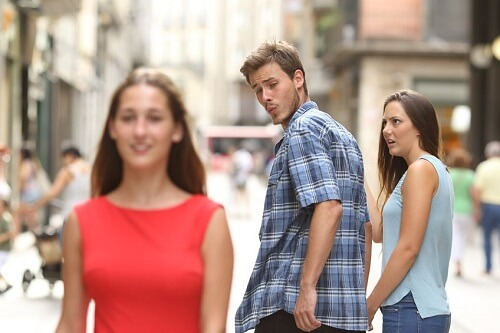 This boyfriend was checking out the actor and probably thinking something like, "wait, is that Jack Black?"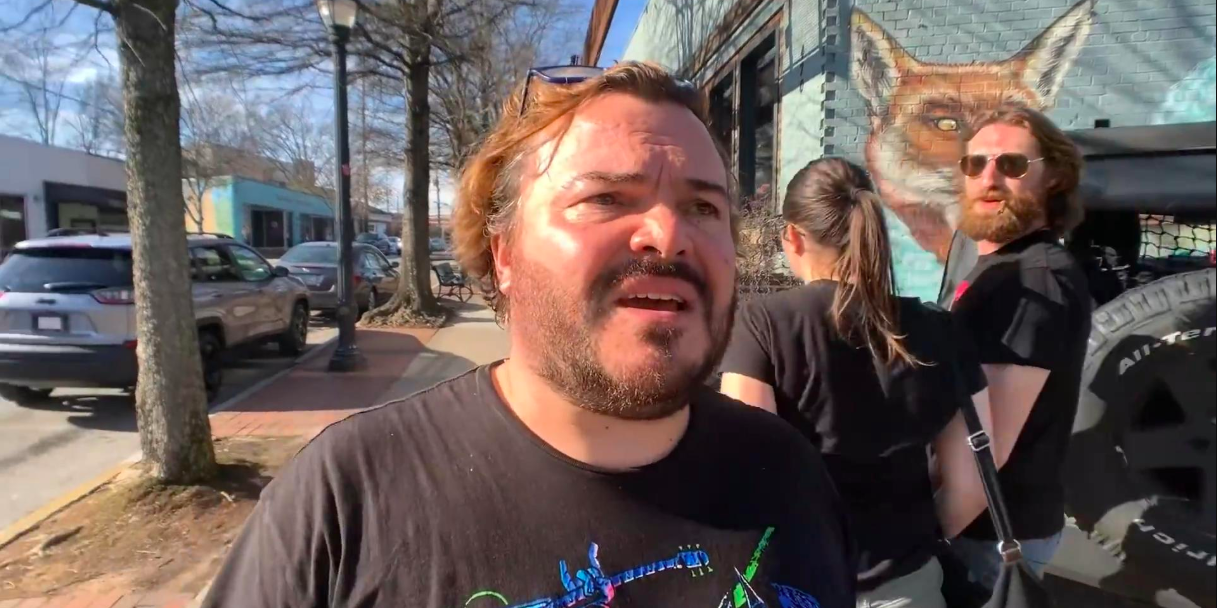 This meme has several remixes, but the fact that this recreation was accidental is what makes it so perfect.
People have taken the photo and made it a meme with the Distracted Boyfriend format.
View post on imgur.com
See the full video where Jack Black eats at and reviews Atlanta restaurants and sings with a street performer here: