There were a lot of good memes in 2018. Instead of selecting only one meme as the Meme of the Year, we're highlighting a few of our favorites this week. Read all of the stories here.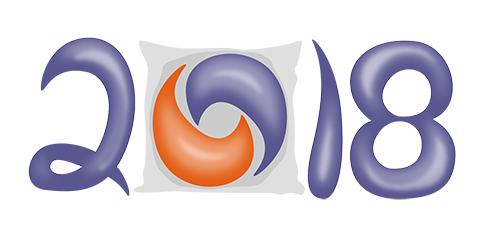 With coverage in several publications, including the Guardian, BBC, and Forbes, and a Tumblr tag with virtually no end in sight, a screengrab from an episode of the 1991 anime series The Brave Fighter of Sun Fighbird is a strong contender for the most popular meme template of 2018. The original image, which features an android-human asking "Is this a pigeon?" while gesturing at a butterfly, was rife with commentary opportunities in a year when we're all desperate to feel human.
As the Daily Dot reported back in April, this old meme was reborn in the spring when it migrated off of anime Facebook groups and niche-meme Tumblr and onto Twitter and Instagram. "Is This a Pigeon?" just so happens to hit that perfect combination of the three qualities that make for easy viral status: 1) the image's context isn't necessary to understand the joke, 2)  the combinations are literally endless, and 3) the format is basic enough that modifying/meme-ifying it doesn't take any special tools or graphic skill.
https://twitter.com/romiosini/status/989363885881819136
Is This a Pigeon? is in some regards a natural extension of 2017's indisputable meme champion, Distracted Boyfriend. Distracted Boyfriend gives us the opportunity to cast each of the three characters in the meme. Is This a Pigeon also offers a three-part fill-in-the-blank, but the visual cues in the image are more subtle. While Distracted Boyfriend brings to mind a scene that plays out in public, the Pigeon meme suggests a cognitive misfire that happens internally; a desire to reframe what we see inside of an alternate definition.
Both memes illustrate the tension between two desires, but Is This a Pigeon? tilts that tension away from a gendered reading and into the mind of a sexless and naive cartoon robot. The android in Is This a Pigeon? is mostly free of patriarchal implications, but he's still pretty damn confused.
And it's the confusion element of this meme that lit the zeitgeist right up. In 2018, who isn't struggling with expectations vs. reality? While we may offer one version of ourselves to the digital landscape—one that's confident about what a pigeon looks like, among other things—anxiety, disillusionment, fear, and uncertainty have taken over a stunning number of our lives. Some writers have been quick to point out this meme's particularly popular application to questions of our mental health. While we strive to encourage ourselves to do what we need to do to take care our ourselves, we also fail to recognize our failures at basic self-care.
the mood pic.twitter.com/03HlSjOXQ5

— slime friend (@kokoronis) May 3, 2018
Is This a Pigeon? also plays with the limits of language, naming things, and rational thought. Who knows what anything is? We're pretty unsure about all of it! Adding to the collective dysmorphia of our society is the rapidly accelerating presence of artificial intelligence, robots who are coming to save our lives—or take our jobs—or both! The main subject of this meme is an android, which is convenient timing as we settle into a new way of living with AI whirring alongside us.
But the biggest reason the Pigeon meme won big in 2018?  It's really, really funny. And this year, we all needed a laugh.  
no regrets pic.twitter.com/8KcIkROzUW

— Wynton Redmond (@wyntonred) May 10, 2018
READ MORE: