Dark Horse Comics Editor Rachel Edidin is on a mission to take back Idiot Nerd Girl.
The meme, which surfaced in late 2010, depicts a teenage girl wearing thick glasses and showing the word "Nerd" written on her hand. It has been used to parody women who pretend to be geeks but in actuality are brazenly ignorant of nerd culture. 
"I really hate the Idiot Nerd Girl meme, so I decided to stage a cheerful coup with the aid of some friends. Join us?" Edidin wrote on her Tumblr. She added several examples of her efforts to inspire others.
Since her post, several new submissions of Idiot Nerd Girl have surfaced on quickmeme.com. While some are on board with her, others mock her campaign.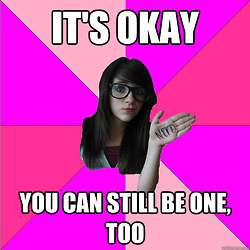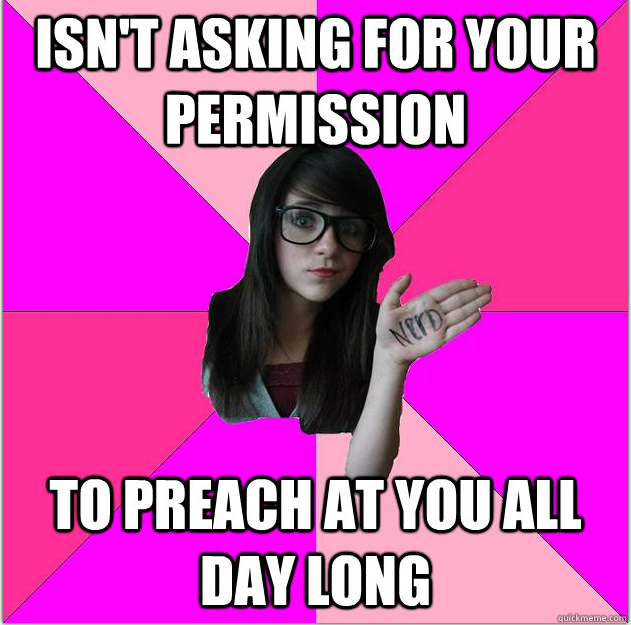 On Reddit, her statement is met with some criticism.
"I've never seen Idiot Nerd Girl used to criticize females, only to criticize "fake nerds". For a good 95% of Idiot Nerd Girl memes, you could change the picture to a guy doing the same pose and leave the text exactly the same and the joke would be intact.
If you're gonna call Idiot Nerd Girl misogynistic, you might as well say Good Guy Greg is misogynistic too in that it's 'Good GUY Greg' and not 'Good Gender-Neutral Person'," wrote Mingag.
"I really don't get why people focus on the girl part in Idiot Nerd Girl when the focus is clearly on the Idiot Nerd-part. And it's a fun meme, so why anyone would feel the need to kill it by making an unfunny version of it is beyond me." wrote MoogyOne.
Photo via Quickmeme