Back in April, the YouTube show BuzzFeed Unsolved – Supernatural released an episode entitled "The Ghosts and Demons Of Bobby Mackey's." In the episode, hosts Shane Madej and Ryan Bergara investigate a bar in Kentucky which supposedly has a portal to hell in its basement. The whole basis of the show seems to be that the two hosts disagree about the existence of supernatural entities. Madej thinks it's all made up, whereas Bergara spends the entire series being terrified. It's kind of like if Scooby-Doo replaced Mulder on the X-Files.
Towards the end of the episode, the pair finally head down to the basement for some spooky hijinks. Bergara heads in first and spends two minutes freaking out.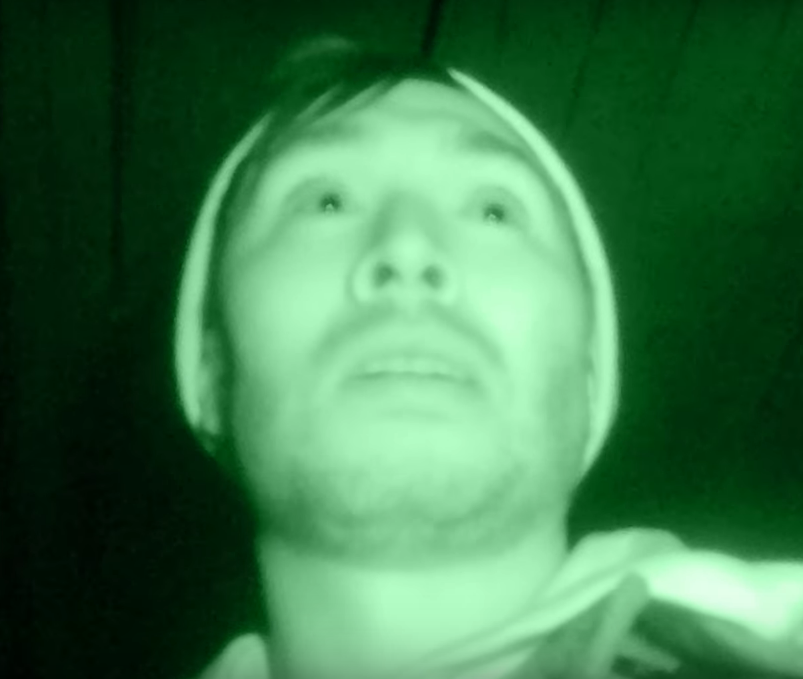 Then Madej goes in and spend two minutes mocking him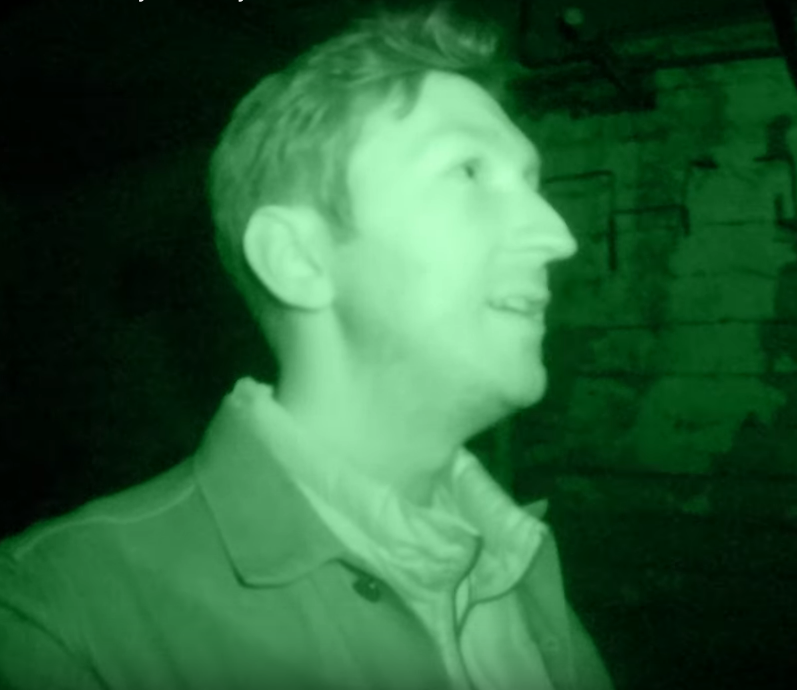 This is where he delivers what would become the classic speech from the episode: "Hey there demons, it's me, ya boy. I'm standing near your hole, and it's very dark, and frankly, I don't believe in you, so I feel like I'm writing a letter to Santa Claus right now." He then challenges the demons to kill him, but they take a pass.
One month later, Tumblr user benpllatt posted a GIF from the episode to his feed.
http://benpllatt.tumblr.com/post/161118142974/shane-letting-the-spirits-know-his-presence
Then on June 26th, Twitter user FreddyAmazin used a GIF from the show to explain his addiction to social media
https://twitter.com/FreddyAmazin/status/879534576527327232
From there it became it an all-purpose meme. People used it to express the return of their anxiety, the return of anything really, or just as an excuse to post a selfie.
https://twitter.com/Ibtisaam_Davids/status/897816343780765696
https://twitter.com/natcarmichael_/status/897583970786959360
hey there demons. it's me, ya boi. pic.twitter.com/iQ1yjltMkv

— alya (@drivenorths) August 17, 2017
hey there demons it's ya girl and i'm back from rehab

— sam (@zulgars) August 29, 2017
hey there demons, it's me, ya boi pic.twitter.com/xPgFV9vmj9

— amy (@hslovelot) August 15, 2017
https://twitter.com/pasteIbubbletea/status/899412296270786565
Maybe this is what the demons wanted the entire time. Before they were stuck in the basement of a small, out-of-the-way bar in Kentucky. Now they're firmly ensconced in meme history. In a way, Madej really did set them free.
H/T Know Your Meme