Drake has been a meme god ever since he dropped the video for "Hotline Bling," and the most iconic Drake meme has always been the one where he approves of something and disapproves of something else: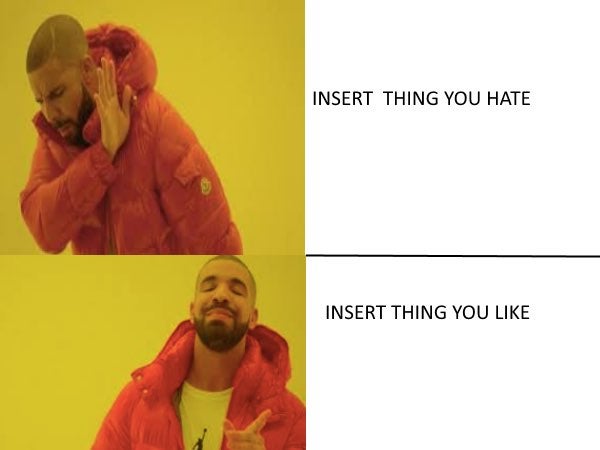 It's been called Drakeposting or "Drake Approves," and it's been kicking around the internet since 2016. And now, after a lull, it's back … and Drake is a cat.
This tremendously popular meme from Reddit acknowledges that cats be like, "f*ck a cat bed, I'm sleeping on the keyboard."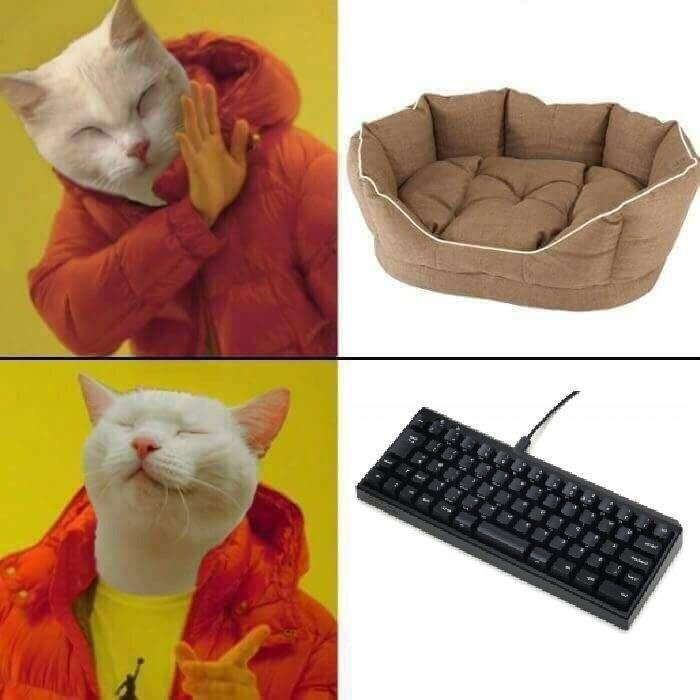 Cat Drake is big on Twitter, too. This version where the cat ditches its fancy bed for a plain cardboard box is very popular:
https://twitter.com/DustyFotter/status/966704424876781569
Cat Drake does not want to play with toys. He wants to unroll the toilet paper and tear it to shreds, because cats are precious, adorable little demons from hell.
— Unanimous D (@Unanimous_D) February 23, 2018
No, Cat Drake! Not on the carpet!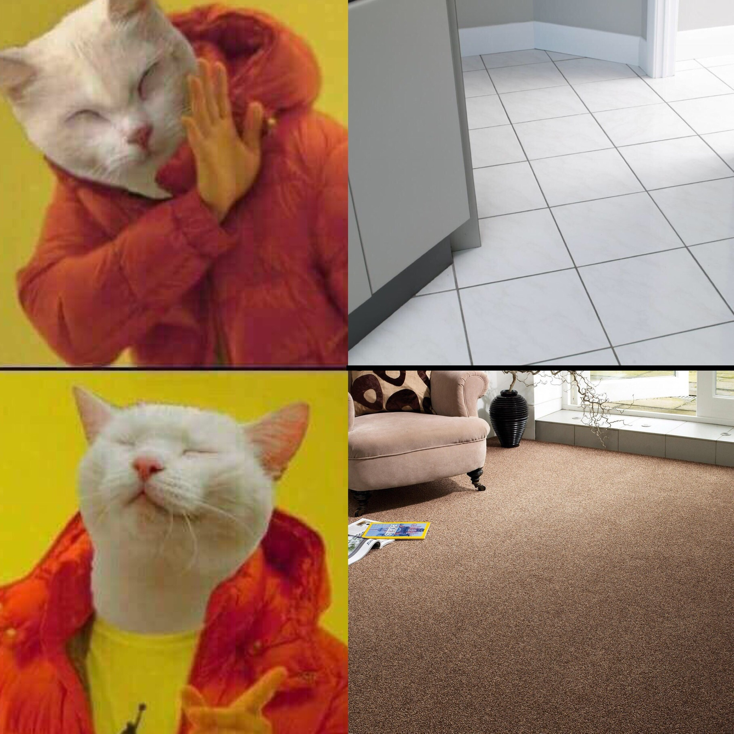 In a funny coincidence, @aardvarkwizard posted this tweet the day before Cat Drake memes blew up.
Cat Drake meme about bed owners paid money for/literal trash pic.twitter.com/Ur99tvNvF2

— synthwave gay (@aardvarkwizard) February 22, 2018
Although the standard format with the white cat hadn't yet been established, the concept of the Cat Drake meme was just sitting there in nature, waiting to be discovered.
"It just makes sense because cats are just as contrary and happy about it as meme Drake," Aardvardwizard explained via Twitter DM.
Why now, though? At any point in 2016, the world could have been ready for Cat Drake, but it would have been competing with an absolute flood of Drakeposting memes using the same format. Maybe someone even tried Cat Drake back then, and it just got lost in the noise.
But Drake had been out of the headlines for a while until he returned this month with the viral video for "God's Plan," in which he spent his million-dollar budget on giveaways to various astonished strangers. Drake was back in our collective unconscious again, and the social media zeitgeist seems to have produced, as if from a dream, Cat Drake.
It's a precious diamond and we should cherish it forever. Or at least until the next Drake meme.