In with a bark and out with a whimper: That will be the tail of doge. One of the truest, least contrived, most enjoyable memes of late has been laid to rest at the hands of of the GOP.
Much bipartisanship. Very spending. Wow. #doge https://t.co/ioD2Jwnyp8

— Thomas Massie (@RepThomasMassie) December 23, 2013
wow. such obamacare funding. oppose ted cruz. pic.twitter.com/bIgXNNpimi

— Rep. Steve Stockman (@StockmanSenate) December 23, 2013
Such horrible.
It's a particularly dismal death for doge, to be used as a political tool, regardless of party affiliation. Doge managed to eschew the mainstreaminess of beloved (yet overused) memes like Grumpy Cat and Overly Attached Girlfriend. Doge rode that invisible, yet visceral line between taking over Internet culture and being a welcome accessory to it. There isn't an actual, technical amount of too-much-meme, but you know it when it happens. And damn if it doesn't always happen.
I'd like to thank politicians for finally killing Doge, killing it good and dead https://t.co/YbAZbYXnLB

— Daniel Victor (@bydanielvictor) December 23, 2013
But doge was different—doge was special! It was just this nonsensical thing that suddenly was; out of thin air, suddenly there was doge (truthfully, there is a long, rich history that amounted to doge—but it felt like an immaculate conception). He combined the social Web's love of barely recognizable Internet-speak and Shibes. He didn't explain himself, he just… was.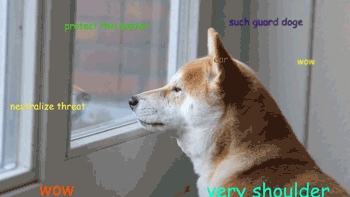 And then he wasn't, because a hurricane of recognition, caused by the rarest of all endorsements—an earnest one from Gawker—and exacerbated by increased Internet time due to vacation days, bad weather, or home-sick time, attacked doge. The fringe awareness of doge was spreading at such a moderate rate that it seemed he was assured an existence longer than most pop-culture memes. He would slowly drip into our knowing until he was a fixed and welcome part of Internet; he wouldn't hit us like a sledgehammer, beating us into the ground until we cried seeing his face adorning coffee mugs at Urban Outfitters.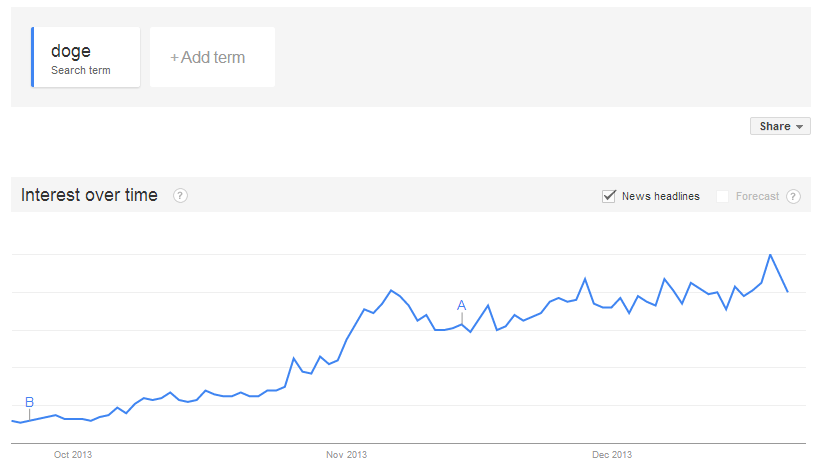 But doge adoration caught up with us, and as the Obamacare-ridiculing, doge-abusing references poured in, we knew we were watching it. We were watching the end.
Doge is a nonsensification that dates back to a 2005 episode of the webseries Homestar Runner. The word lodged somewhere in the Internet's cerebral cortex, and five years later, it turned up in a Reddit thread about a corgi, titled LMBO LOOK @ THIS FUKKEN DOGE. On Tumblr, a "polite doge" (also a corgi) with a teacup on its head collected nearly 200,000 notes. But on a Japanese blog, around 2010, the face of one ridiculous-looking Shiba Inu spawned the meme we know today.
And now we grieve it.
This isn't a partisan issue. It defies politics. The death of doge just happened to come at the hands of Republicans—but regardless of your ideals, the moment you attached such a thing of purity toward furthering such an agenda, you kill it.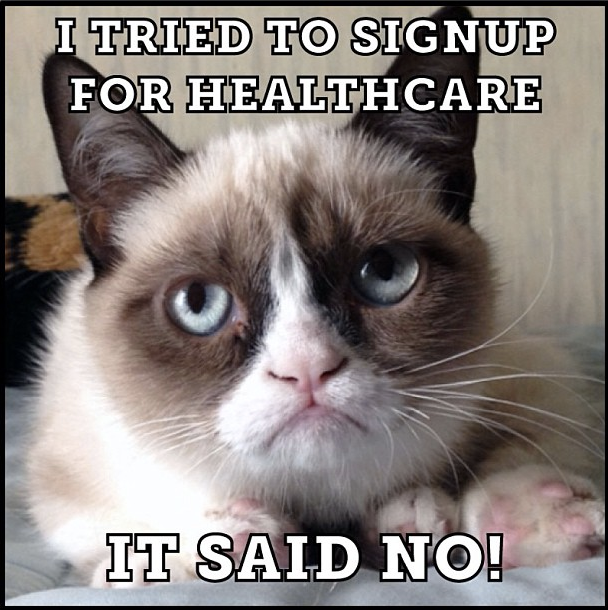 The best memes are the best because they are one of the only things in our partisan, argumentative, vicious world that don't pressure us into anything. Doge asked nothing of us; he just gave.
Truly, the blame can't entirely be placed on the shoulders of these Obamacare-bashing tweeters. We are likely all a little responsible for the death of doge. The seemingly simultaneous knowledge of the meme made it explode; suddenly we were all "such this" and "much that," using doge to prove ourselves. We wanted to be in on it! We wanted to be part of the fun! Perhaps this needed to happen; a swift, quick death versus a slow, wheezing one.
These tweets took doge out back behind the farm and shot it instead of letting him run rabid in circles, foaming at the mouth, scaring the children.
We had a good run, everybody. And the Internet is certainly a better place with Doge in it, even if the meme has imploded into itself, like a bright, burning star.
RIP, doge. And thank you for your short—but never forgotten—brilliance.