From Cardi B to Wiz Khalifa, celebrities often get famous under names different from the ones they were born with. But have you ever wondered what a celebrity's real name is?
A creative meme making the rounds on Twitter takes a stab at reimagining celebrities' given names—with hilarious results.
First of all, imagine if Ice Cube had been born as "Icelandic Cubicle." Or if Cardi B was just short for "Cardigan Backyardigan."
https://twitter.com/supreme_nyles/status/1035031112547008512
Obviously, and luckily for them, those aren't their real names. Ice Cube's real name is actually O'Shea Jackson, and Cardi B's is Belcalis Almanzar (which she is very proud of, thank you very much).
But honestly, life might have been very different for Cardi B's hubby Offset if his full name was Office Settings (his birth name is Kiari Kendrell Cephus).
https://twitter.com/colettelverity/status/1034570090371526656
Twitter's creativity didn't stop there. People had way too much fun coming up with plenty more "real names."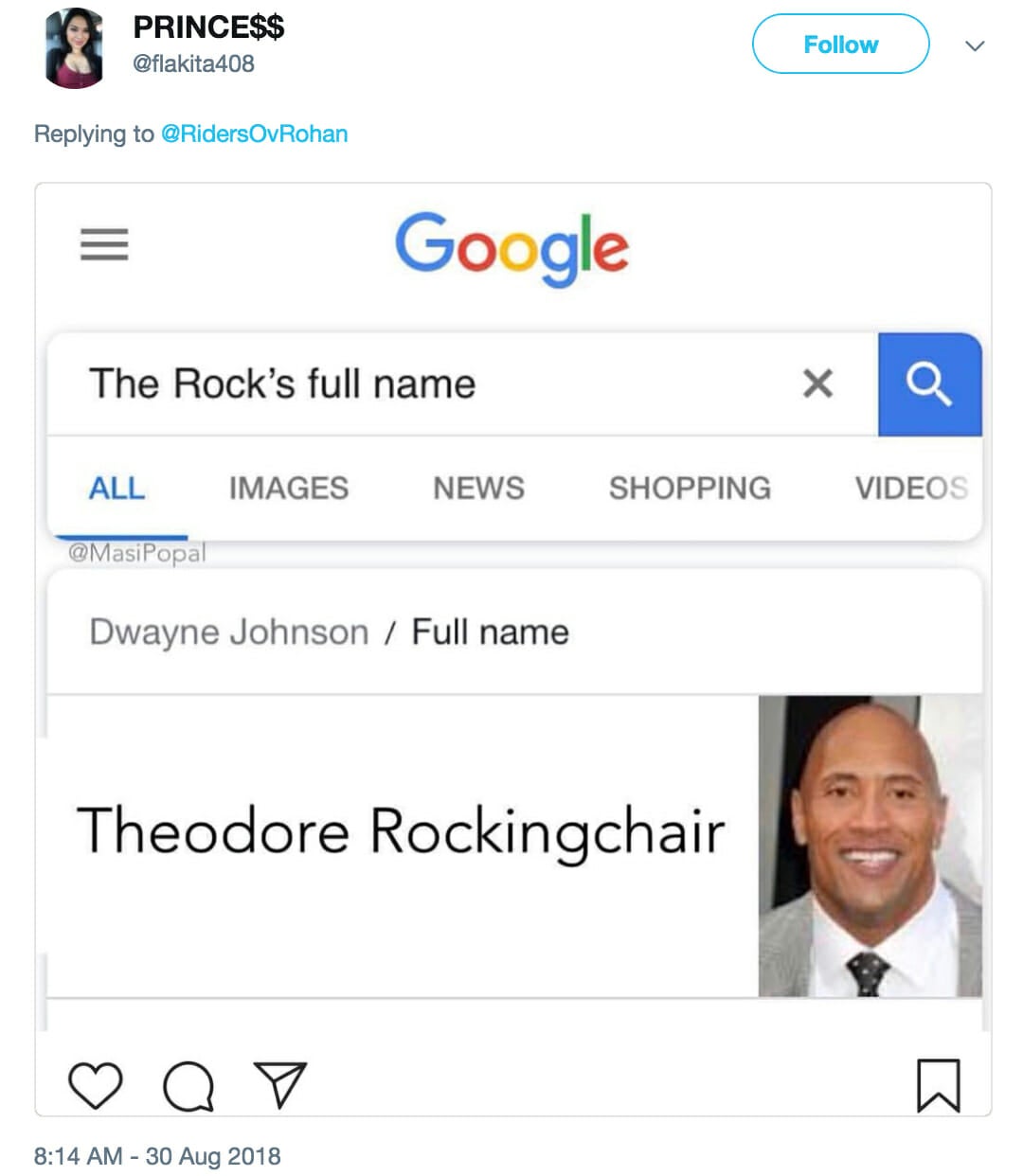 Sometimes, though, celebs' birth names are just as creative as people might have imagined them to be.
https://twitter.com/NasColdChain/status/1035328505997926400
READ MORE:
H/T Twitter Moments