The tension, the drama, the raw emotion. The sports world has always been the perfect meme factory. Whether it's Michael Jordan crying or Yao Ming laughing, athletes' extreme reactions provide excellent response images to almost every online situation. There are far too many sports memes to list even a tenth of them here, but below are some of our favorites. Enjoy the tragedy and triumph (but mainly tragedy) of the best sports memes on the internet.
The 10 best sports memes on the internet
1) Crying Michael Jordan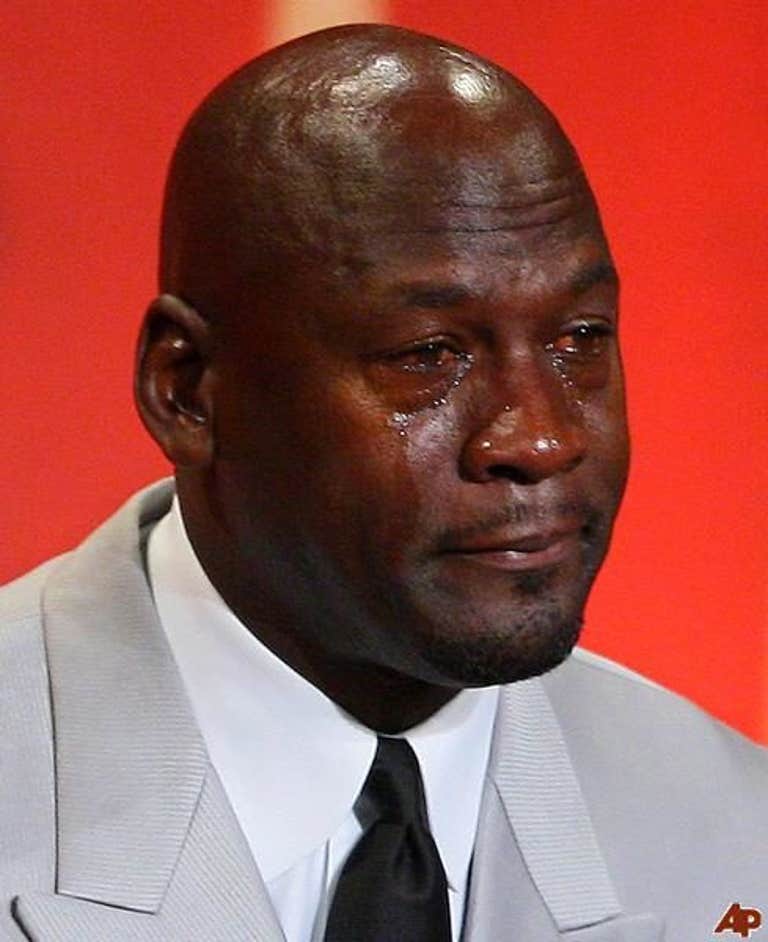 Michael Jordan lost it (more than once) during his 2009 Basketball Hall of Fame acceptance speech. For some reason, the dying-to-be-memed image sat around until 2012, when it showed up on the site Memecrunch with the caption, "Why did I buy the Bobcats?" It's a reference to the 2012 Charlotte Bobcats; Jordan owned the team at the time, and they still hold the worst record of any team in NBA history.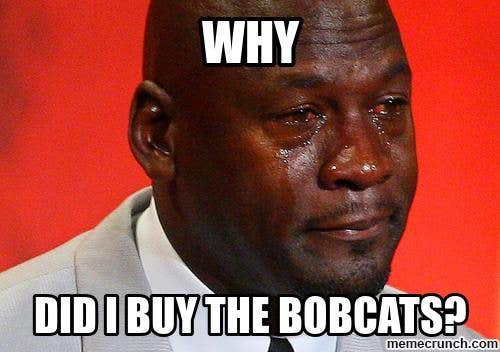 The meme took off from there, spawning multiple photoshop remixes.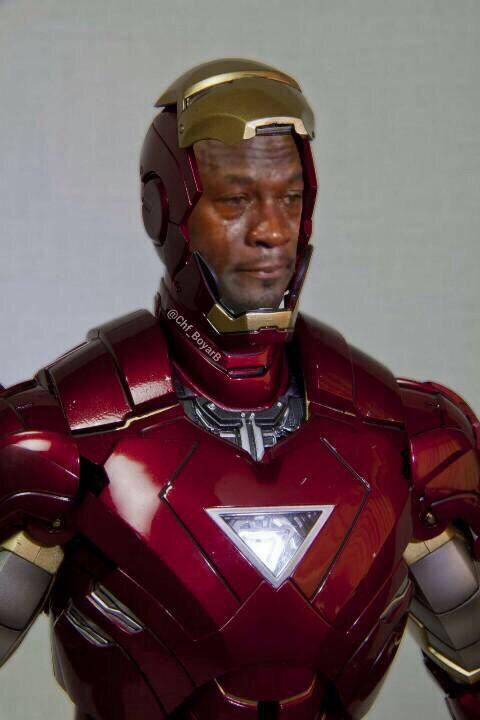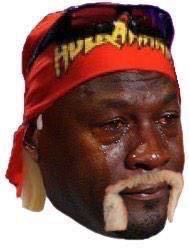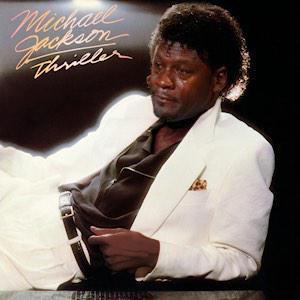 President Obama even referenced the meme when awarding Jordan the medal of freedom. That wouldn't be the last time Obama got directly involved with a meme.
2) McKayla Maroney is not impressed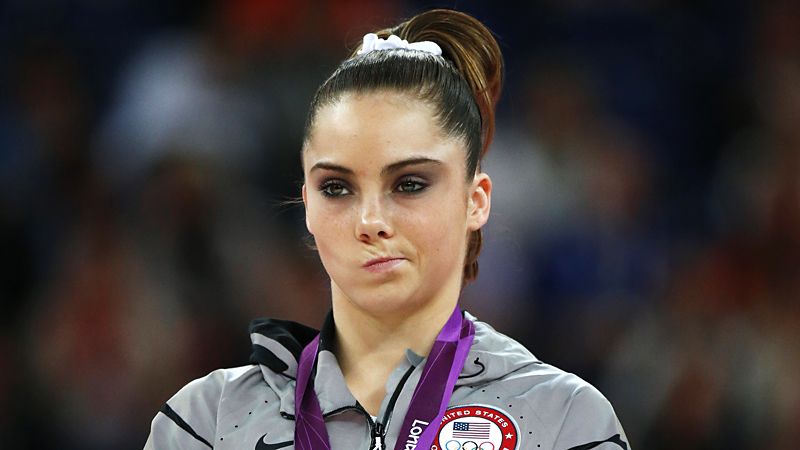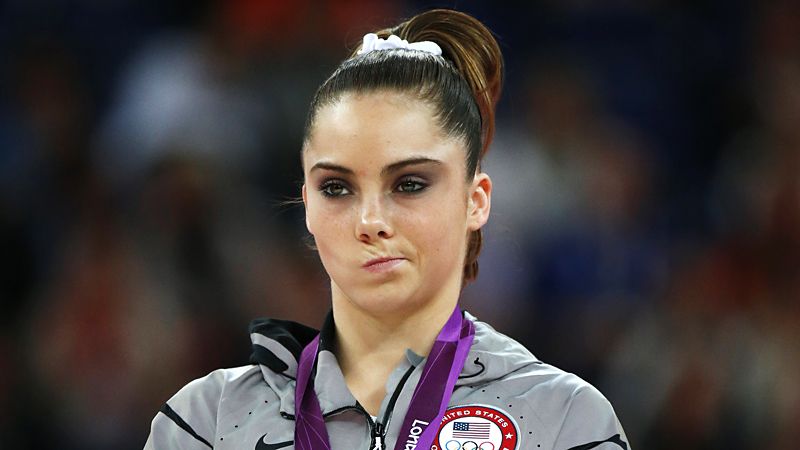 Any athlete driven enough to make it to the Olympics didn't get there by settling for being second best. Still, at the end of the competition, only one person or team can wear the gold medal, often leaving even silver and bronze medalists disappointed.
When McKayla Maroney of the United States completed a practically perfect vault her first time up, she was poised to win the competition. But when she fell backward while trying to land her next attempt, Maroney ended up in second place. Later, while standing on the podium, the look on her face, as captured by Brian Snyder for Reuters, said it all.
Within a few days, there was a Tumblr devoted to Maroney being unimpressed by things, similar to the earlier "Spock Is Not Impressed" blog that started in 2011.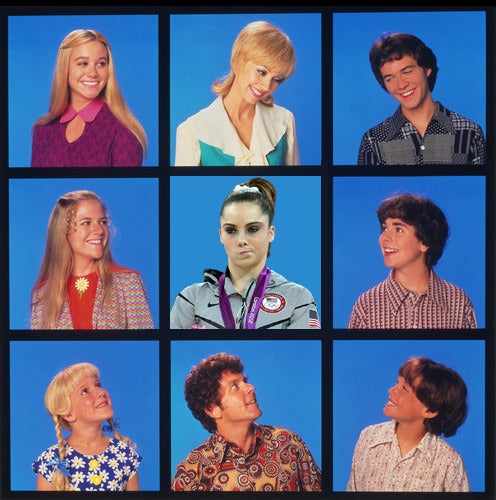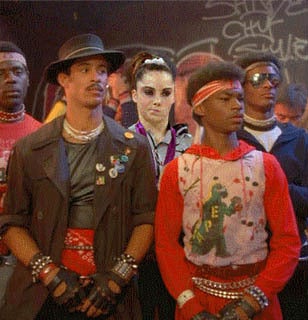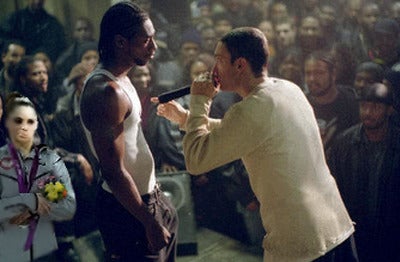 Maroney even recreated her famous face when she met Barack Obama at the White House, and the president was happy to play along.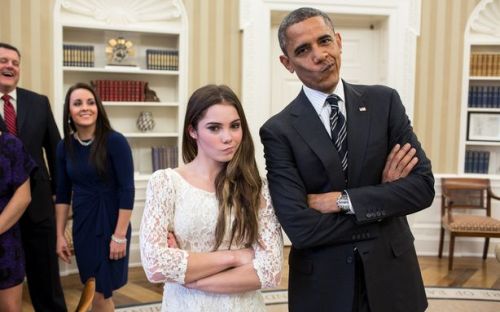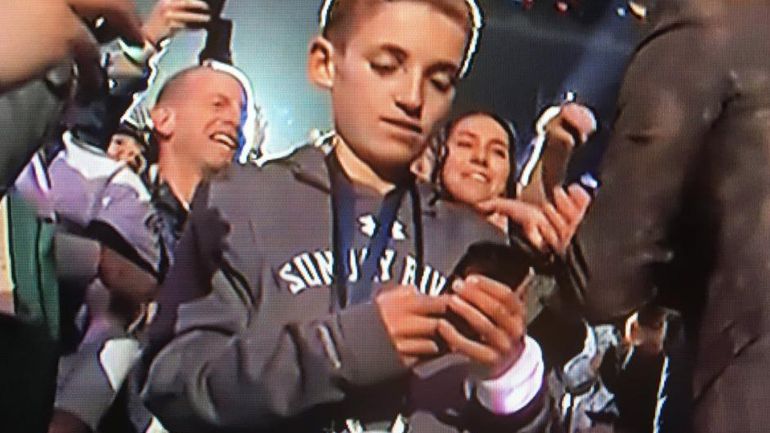 OK, so this one is only tangentially a sports meme, but it was definitely a big enough deal to make the list. During his halftime show at Super Bowl 52, Justin Timberlake went into the audience during his performance of "Can't Stop the Feeling," and stood next to a 13-year-old boy named Ryan McKenna. Ryan attempted to take a selfie with Timberlake but was having some trouble, leading people to believe the kid was ignoring Timberlake in favor of his phone. The jokes practically wrote themselves.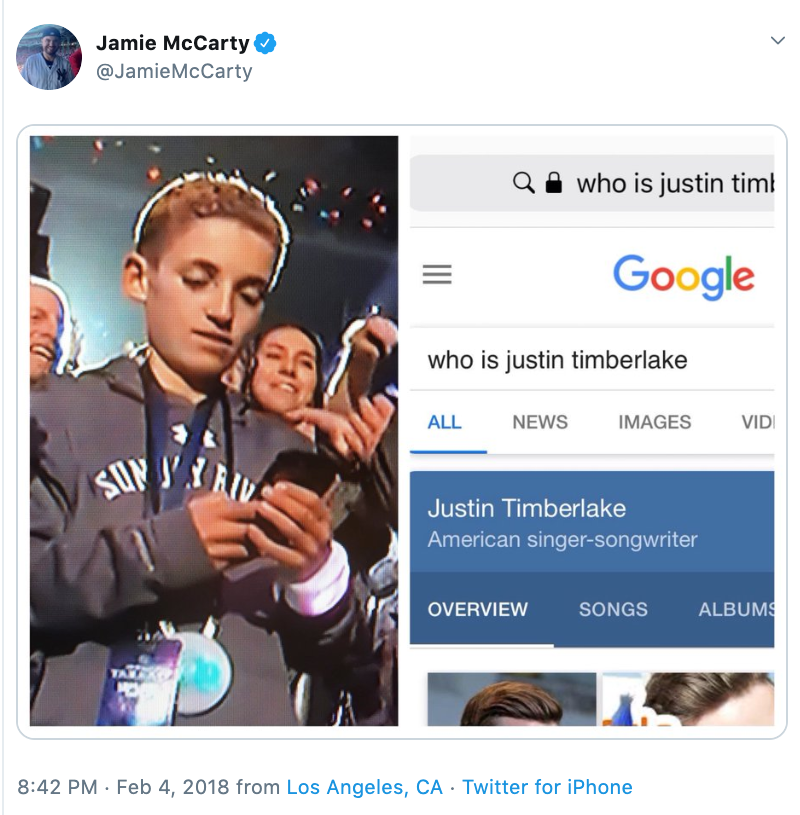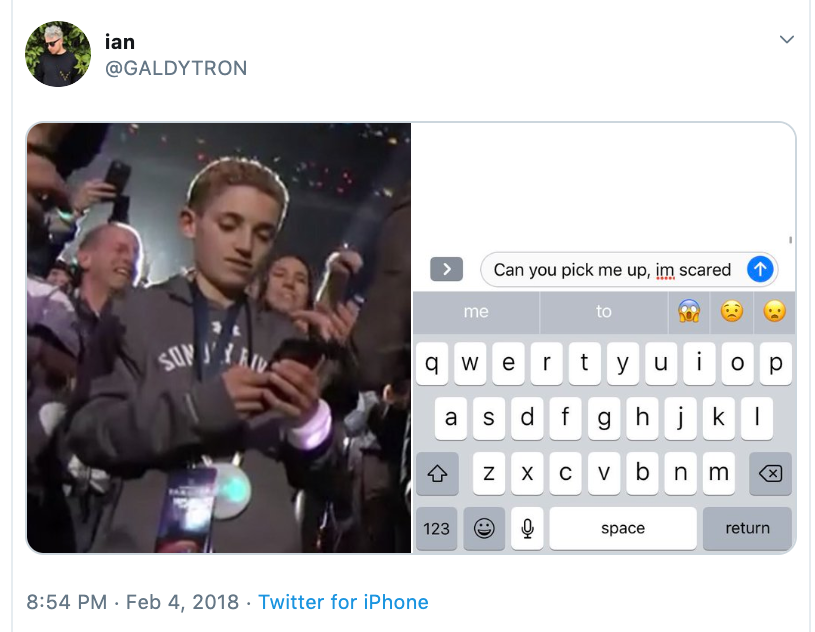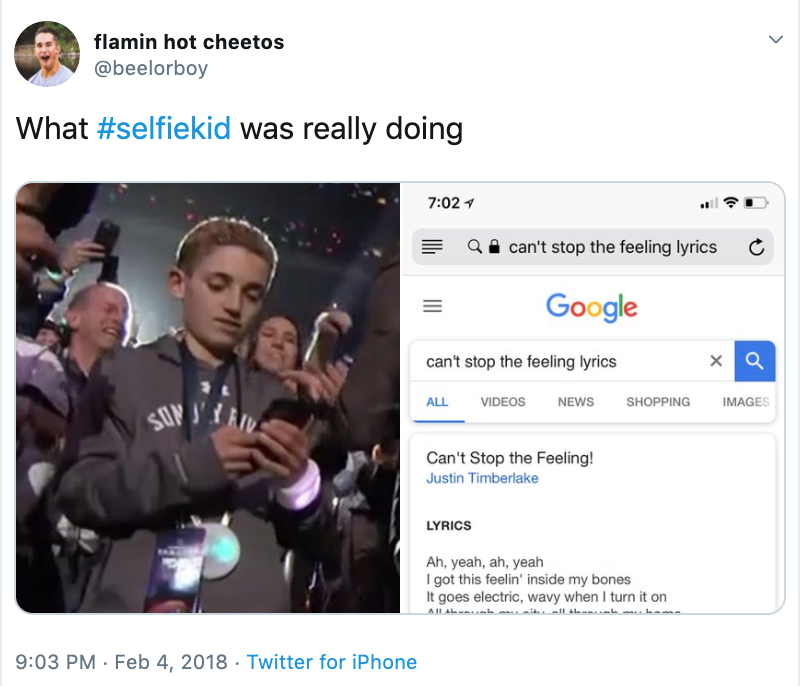 McKenna ended up being interviewed on Good Morning America, where he repeatedly referred to the whole thing as "crazy".
#SuperBowl breakout star Ryan the #SelfieKid joins us live! https://t.co/pzkSdfXsth pic.twitter.com/mXvwxM5DwX

— Good Morning America (@GMA) February 5, 2018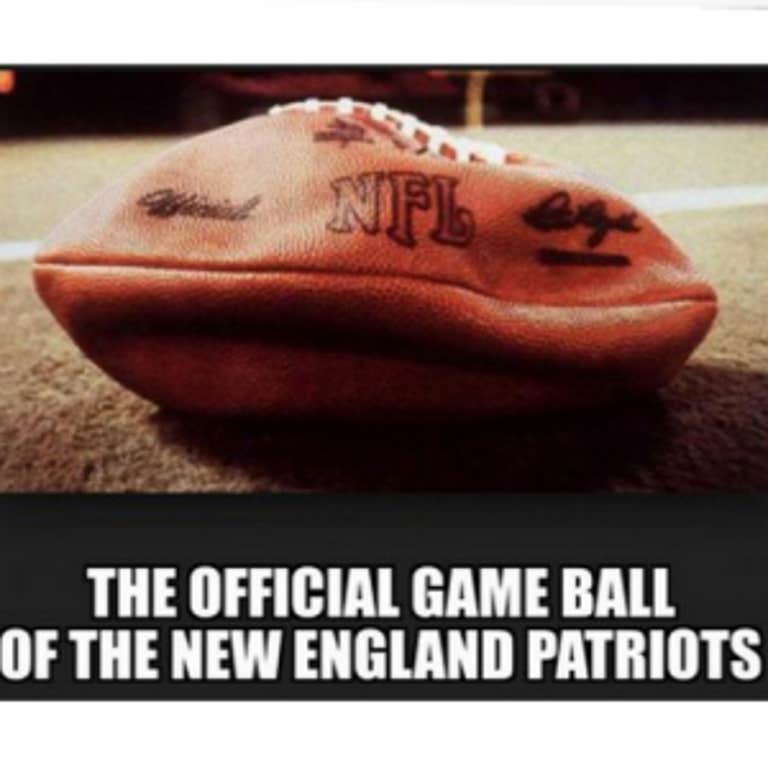 On Jan. 18, 2015, the New England Patriots beat the Indianapolis Colts 47-7 in the AFC championship game to advance to Superbowl XLIX. One day later, Indianapolis NBC affiliate WTHR ran an article entitled, "Source says NFL investigating if Patriots deflated footballs in DeflateGate scandal".
The NFL launched a full investigation and eventually determined that it was "more probable than not" that the Patriots "participated in a deliberate effort to release air from Patriots game balls after the balls were examined by the referee." It cost the squad their fourth-round draft pick, $1 million, and quarterback Tom Brady—who destroyed his cell phone after officials requested it—was suspended for four games.
The #Deflategate hashtag soon began trending on Twitter, and the jokes came pouring in.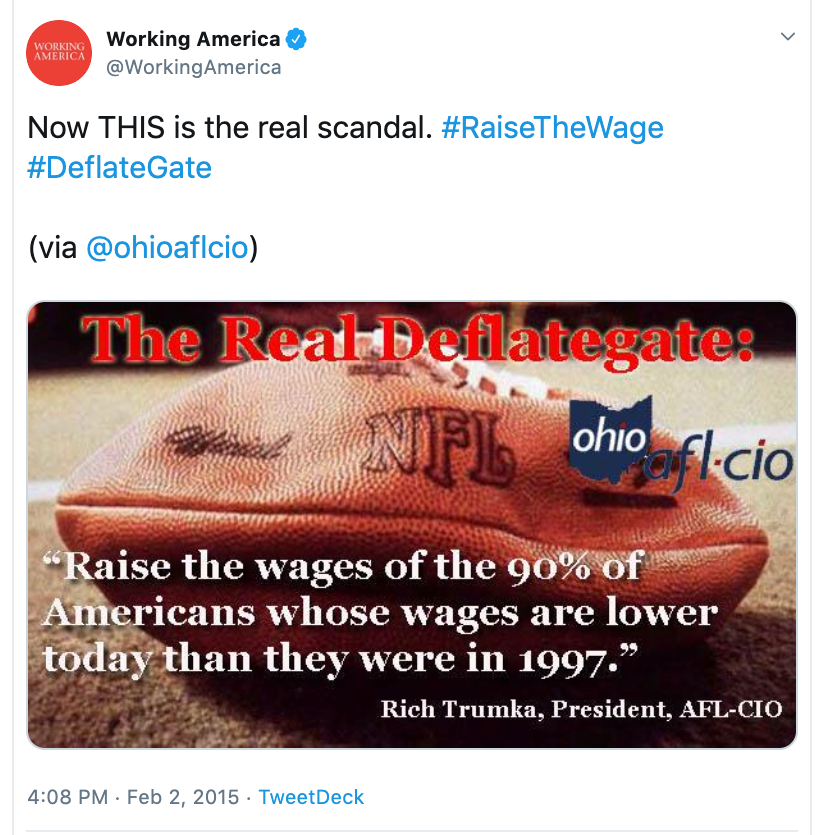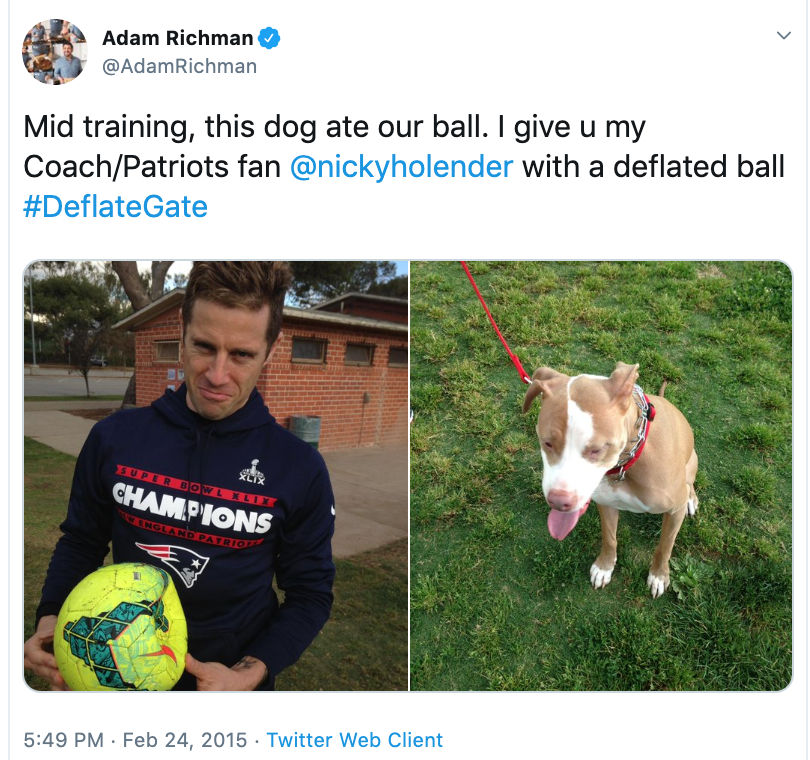 Tom Brady's sullen-looking courtroom sketch even became a meme of its own.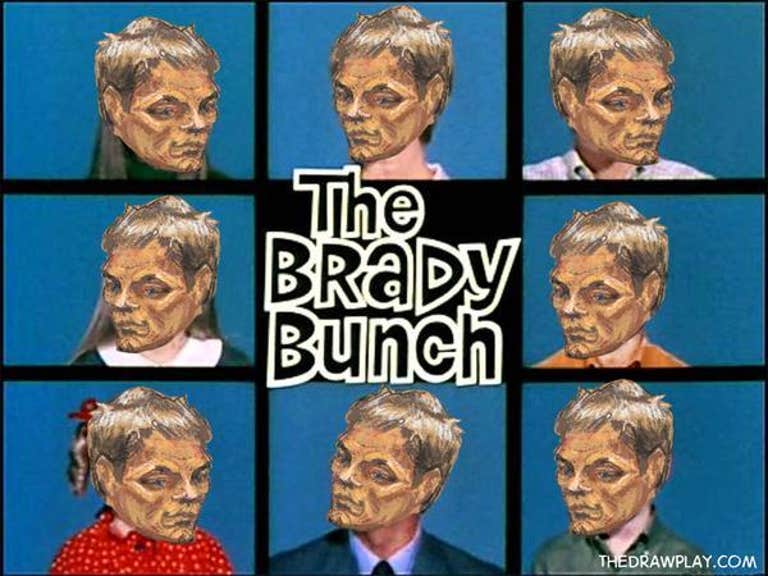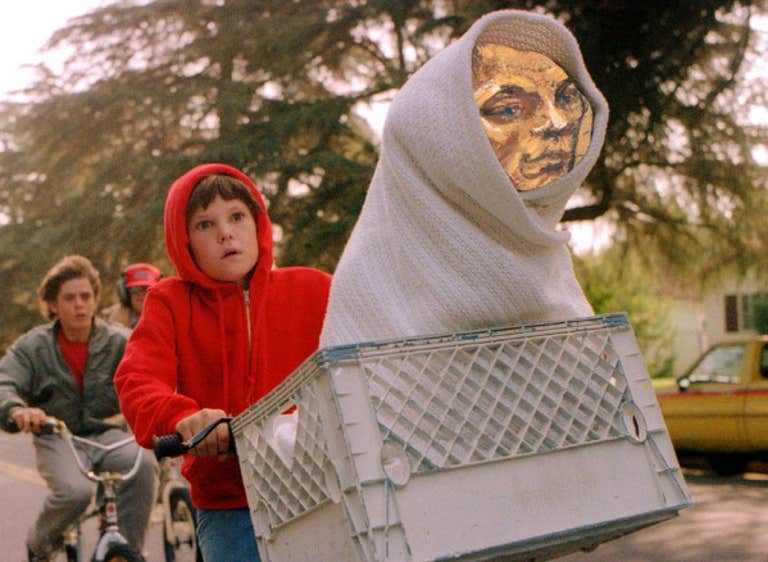 The Deflategate hashtag also had a bit of a comeback earlier this year when Patriots owner Robert Kraft was charged with soliciting prostitution.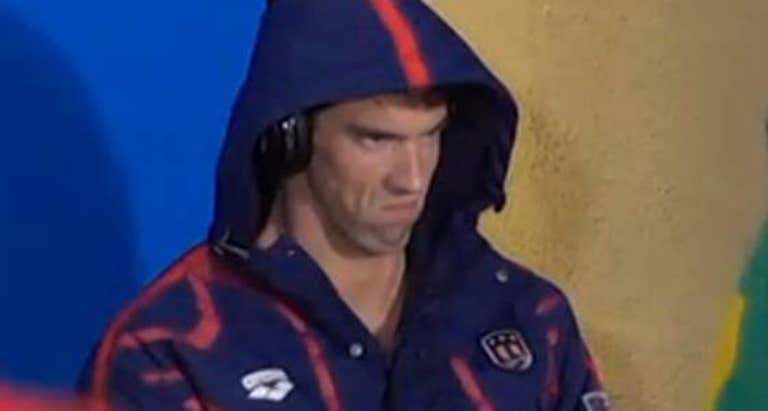 At the 2016 summer Olympics in Rio de Janeiro, NBC captured Olympic Simmer Michael Phelps, well, psyching himself up or something, while listening to music before the 200-meters butterfly semifinals.
Phelps seemed so angry and intense that his face instantly became a meme.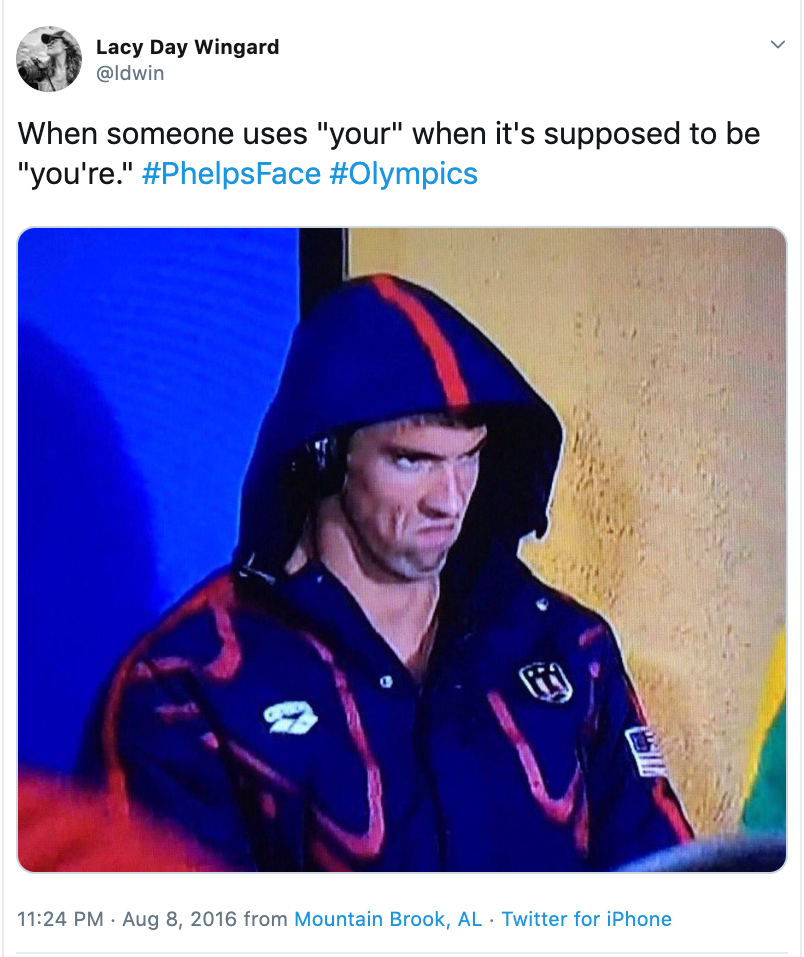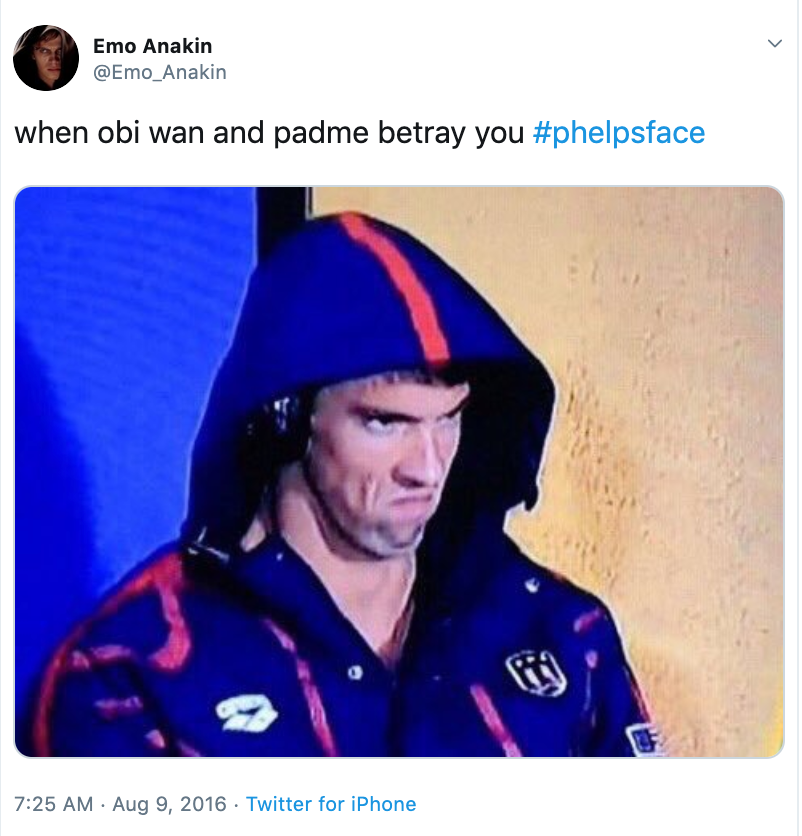 Some of which included his opponent Chad le Clos of South Africa.
This is going to be one of the best meme templates of all time #PhelpsFace #TeamUSA pic.twitter.com/BFOkYG5USu

— zach (@zpm) August 9, 2016
When you know you're a champ but fools around you just playing #Rio2016 #phelpsface #gameface pic.twitter.com/JndjRrsjpF

— Adam (@sharpstick5) August 9, 2016
If you're wondering what got Phleps so laser-focused, at that year's Video Music Awards, he revealed that he was listening to the song  "Stick Talk" by Future.
#VMAs: Michael Phelps introduces Future https://t.co/P3hkhhoKsk pic.twitter.com/gjTI0ZwXDl

— The Hollywood Reporter (@THR) August 29, 2016
Phelps actually ended up losing that particular race, which was the 100-meter butterfly. Joseph Schooling of Singapore took home the gold with an Olympic record time of 50.39 seconds. Amazingly enough, Phelps, le Clos, and László Cseh
of Hungry all ended up tying for second with a time of  51.14.
Phelps, however, still holds the world record time at 49.82 seconds. He also has more Olympic gold medals than any other athlete in history, so if you're looking to get pumped up for your next swim, "Stick Talk" might not be a bad choice.
6) Confused Nick Young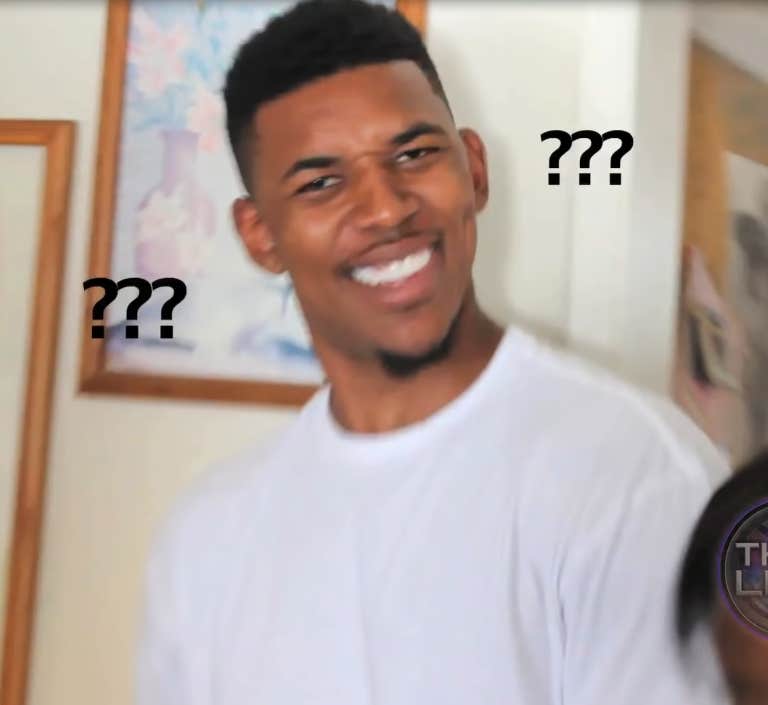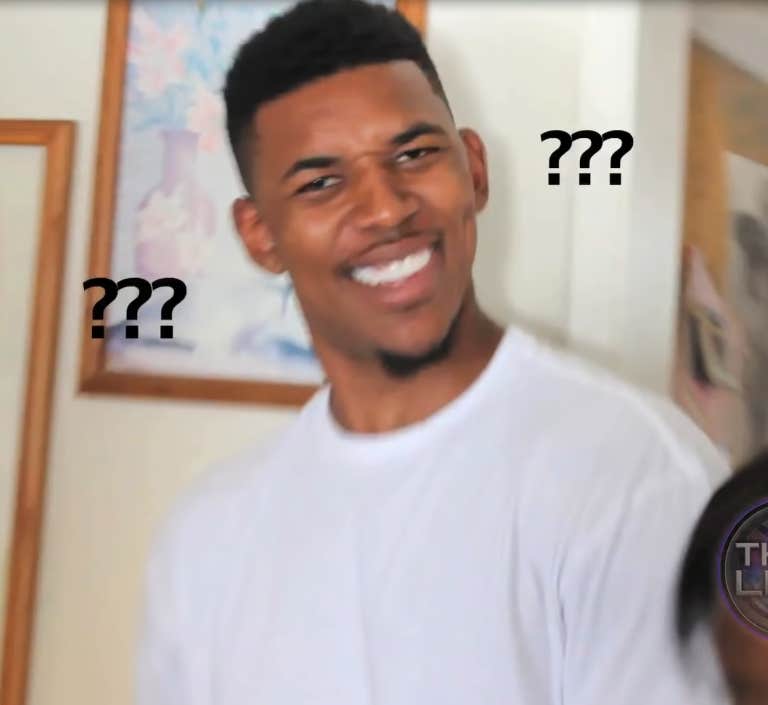 In 2014, professional basketball player Nick Young appeared on the YouTube show Thru the Lens.  At one point during the show, Young's mother was describing him as a young boy and said, "he was a clown then." This promoted a confused look from Young and the producers chose to encircle his face with question marks, giving birth to what would become one of the biggest memes of 2015.
It has since become the go-to meme to express confusion.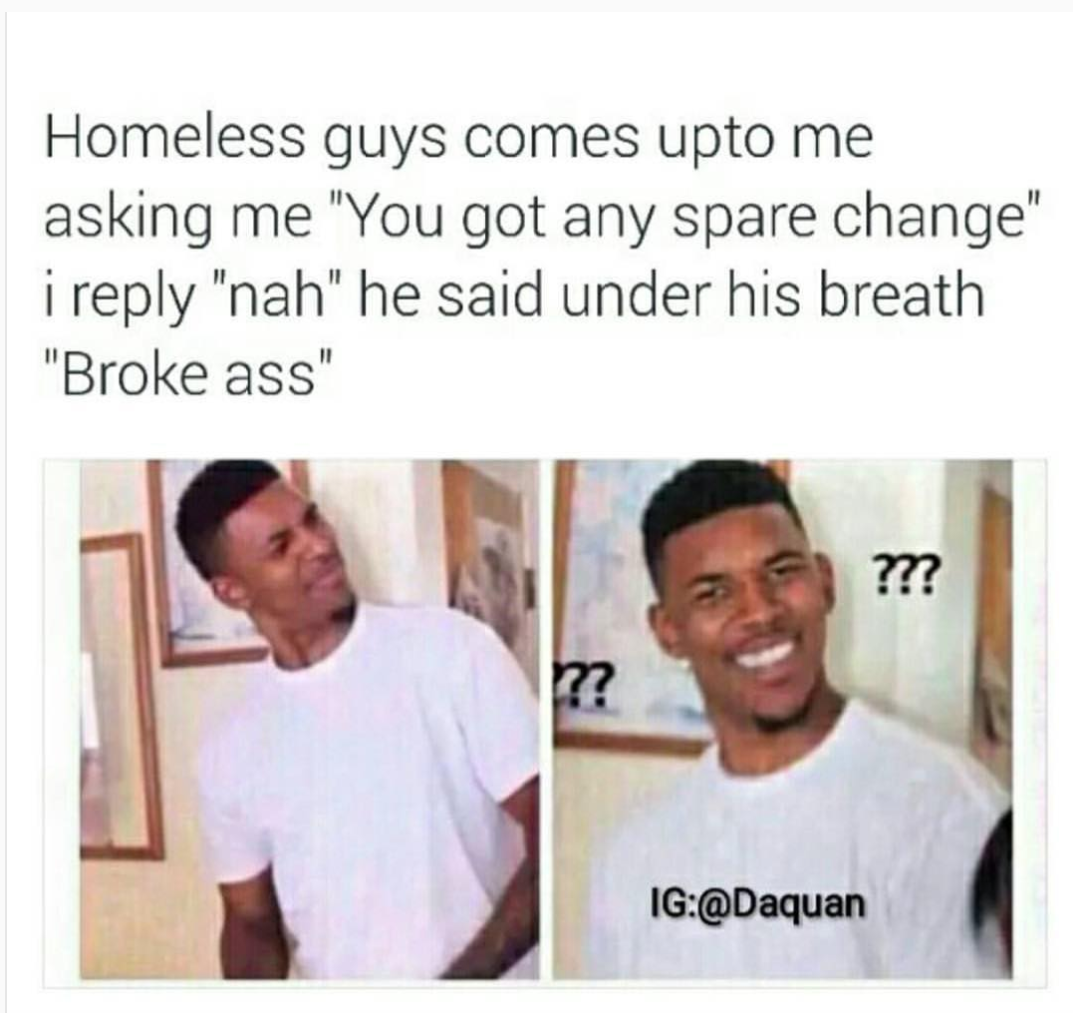 Young found the meme pretty amusing when a fan confronted him about it during a game.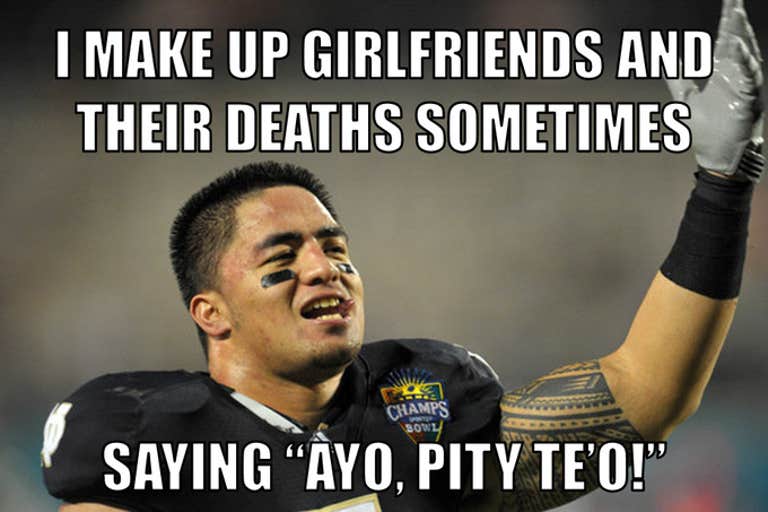 Everybody loves a good inspirational sports story, and Manti Te'o, who at the time was a linebacker for the University of Notre Dame, had a whopper. On Sept. 12, 2012, both his grandmother and his girlfriend, Lennay Kekua, supposedly died within six hours of each other of different illnesses. Then, on the day of his Kekua's funeral, Te'o turned in a stellar performance against Michigan State. He claimed his dying girlfriend had made him promise that her death would not keep him from playing a game. That day, Te'0 had 12 tackles, recovered a fumble, and broke up two passes, leading to a 20-3 upset for Norte Dame. It was the kind of story that gets national attention. It was also a total fabrication.
On Jan. 16, 2013, Deadspin published an article entitled, "Manti Te'o's Dead Girlfriend, The Most Heartbreaking And Inspirational Story Of The College Football Season, Is A Hoax". The story claimed that not only was Kekua not dead, she never even existed. There was no record of her death, no record of her as a Standford student, and the picture of her, shown so many times on television, was from a social media account of a woman who'd never met Te'o.
Notre Dame and Te'o claimed that the player had been the victim of a cruel hoax and the relationship had been carried out entirely online and over the phone, but people weren't buying it. It soon became a meme and the same day that the Deadspin article ran, a Tumblr called #Teoing, where men pretended to stand with non-existent girlfriends, was launched.
Maxim magazine jumped on board, adding the fictitious girlfriend to their "Hot 100" list at number 69. The picture showed an empty swimsuit hovering in midair.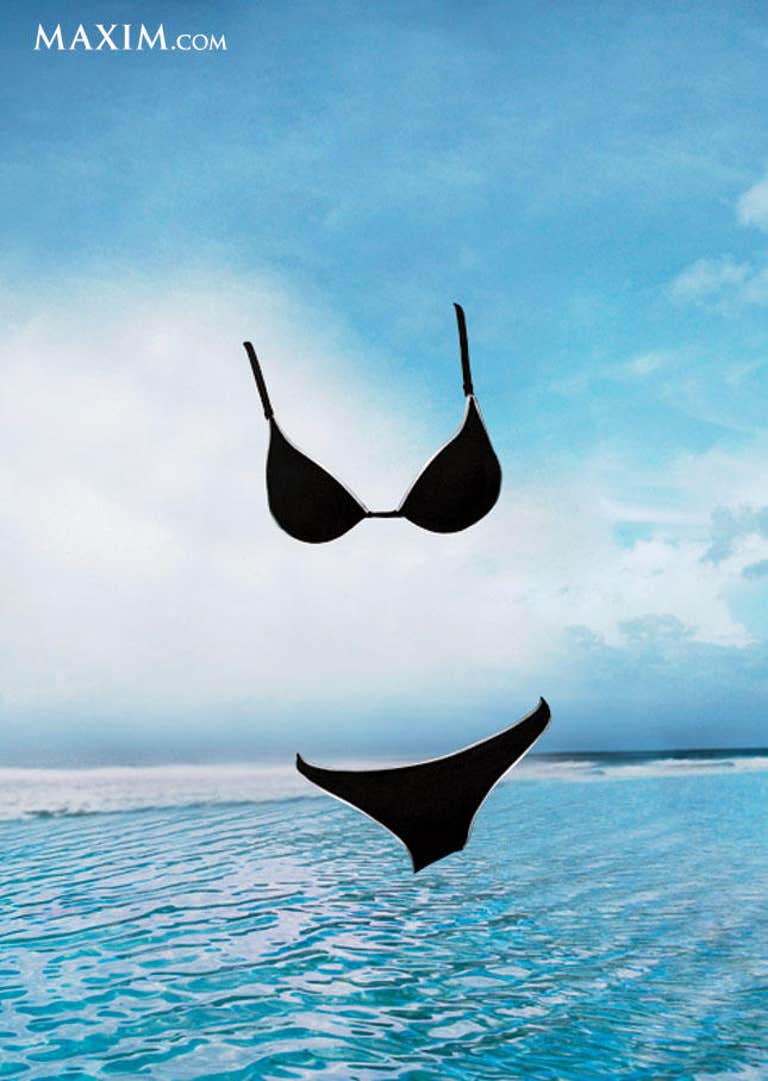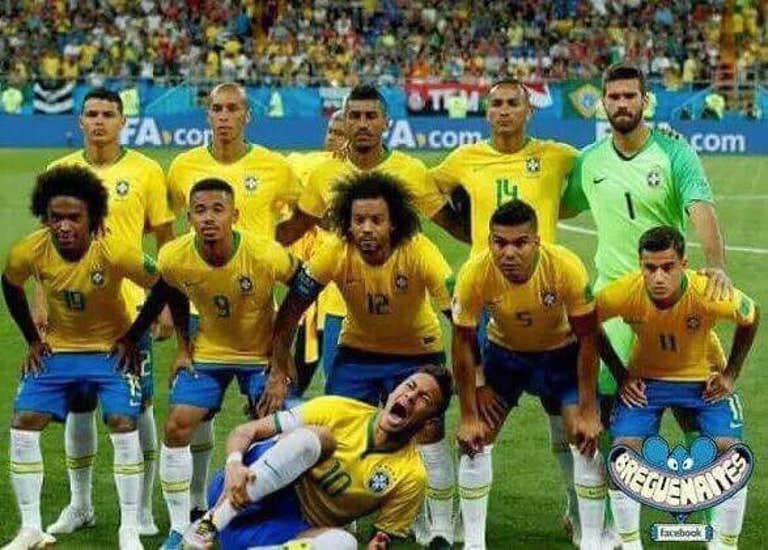 Neymar da Silva Santos Júnior is a brilliant Brazillian soccer play, but as great as he may be, he will forever be known for his over-the-top overreactions, rather than his playing ability.
Neymar was already considered an infamous flop artist going into the World Cup match between Brazil and Mexico. At one point during the match, Miguel Layun of Mexico accidentally (or possibly purposely) stepped on Neymar's ankle. It certainly looked like it could have hurt, but Neymar proceeded to writhe around on the ground as if he was being boiled in oil, and the world collectively rolled its eyes. Soon people found his other outrageous flops and a meme was born.
https://twitter.com/TucoElMocoso/status/1013817011481333760
https://twitter.com/FootballMemesCo/status/1012047297906167809
Neymar tried to explain his behavior in an ad he recorded for Gillette razors, saying "When I act like a brat it isn't because I'm a spoiled child… but because I still haven't learned to deal with my frustrations." The ad did help his reputation a bit, but many fans took the time to point out that he also likely made a ton of money from it.
July 31, 2018
9) It's a Bold Strategy, Cotton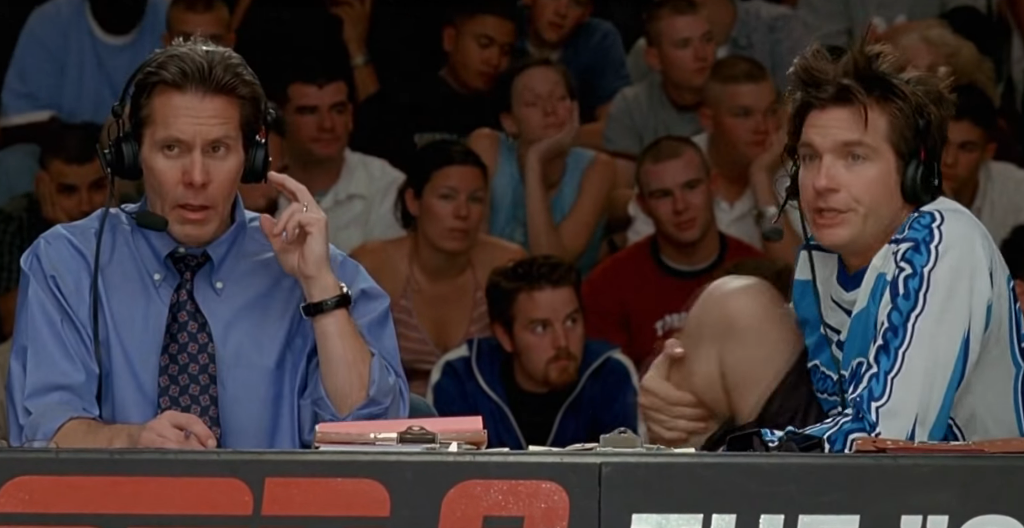 This is another one that isn't technically a sports meme, but it's also too good to leave off the list.
Towards the end of the 2004 comedy Dodgeball, the announcers are informed that the protagonist's team is going to have to forfeit the championship match because they don't have enough players. This promotes announcer Pepper Brooks (played by Jason Bateman) to proclaim "It's a bold strategy, Cotton. Let's see if it pays off for 'em."
The phrase (sometimes misquoted as "bold move" instead of "bold strategy") has since become a reaction meme and is employed anytime someone does something that seems like a bad idea. Oddly, the meme often features a screengrab of Bateman from a different part of the film.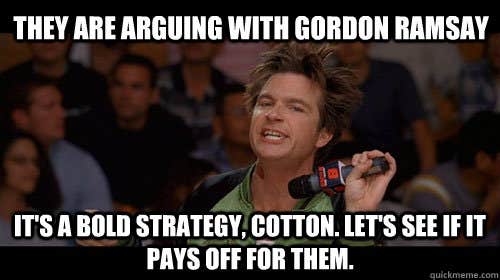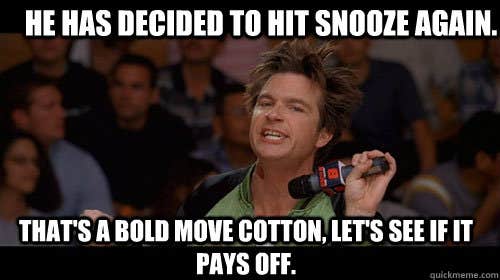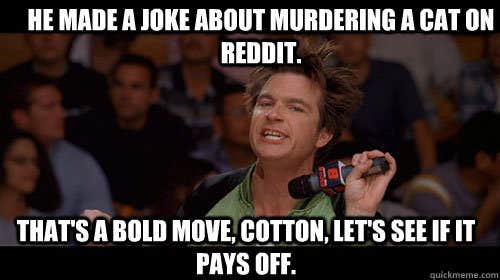 The meme also employed after one of the suspects from the 2013 Boston Marathon bombing was found hiding under a boat.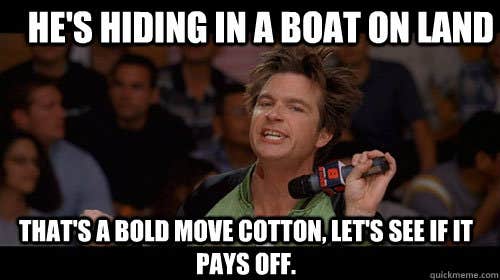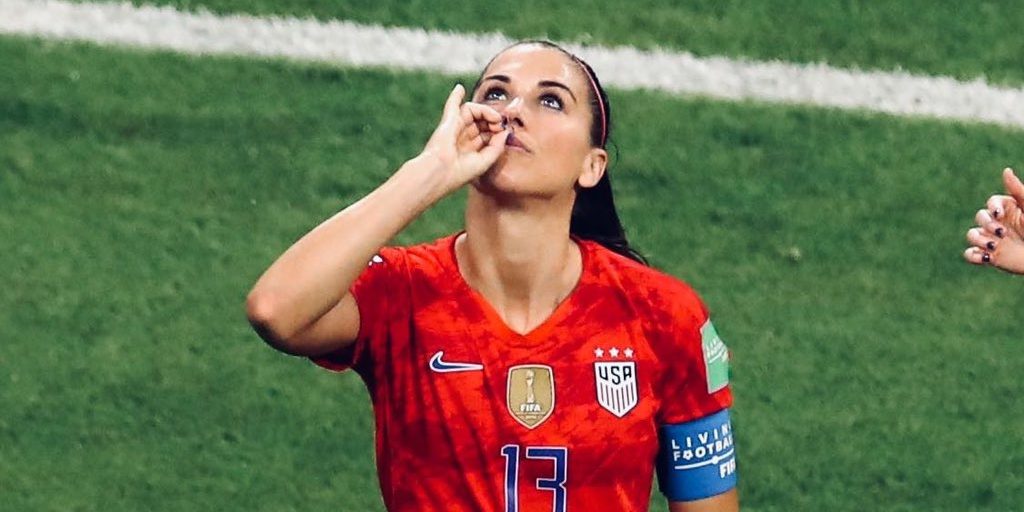 So, the still image kind of makes it look like she's smoking a joint, but we assure you that Alex Morgan, of the United States soccer team, was sipping from an imaginary cup of tea.
You can hardly blame Morgan for feeling a bit cheeky that day. She had just scored what would turn out to be the game-winning goal against England in the semifinals of the World Cup, it was two days before the 4th of July, and it was her 30th birthday.
#USWNT star Alex Morgan celebrates her goal against England by sipping on an imaginary cup of tea to mock the English. Rivalry born. #ENG 1-2 #USA #FIFAWWC #ENGUSA pic.twitter.com/5csXx8tajH

— Joe Prince-Wright (@JPW_NBCSports) July 2, 2019
While some people felt that the pose was disrespectful, most found it highly amusing.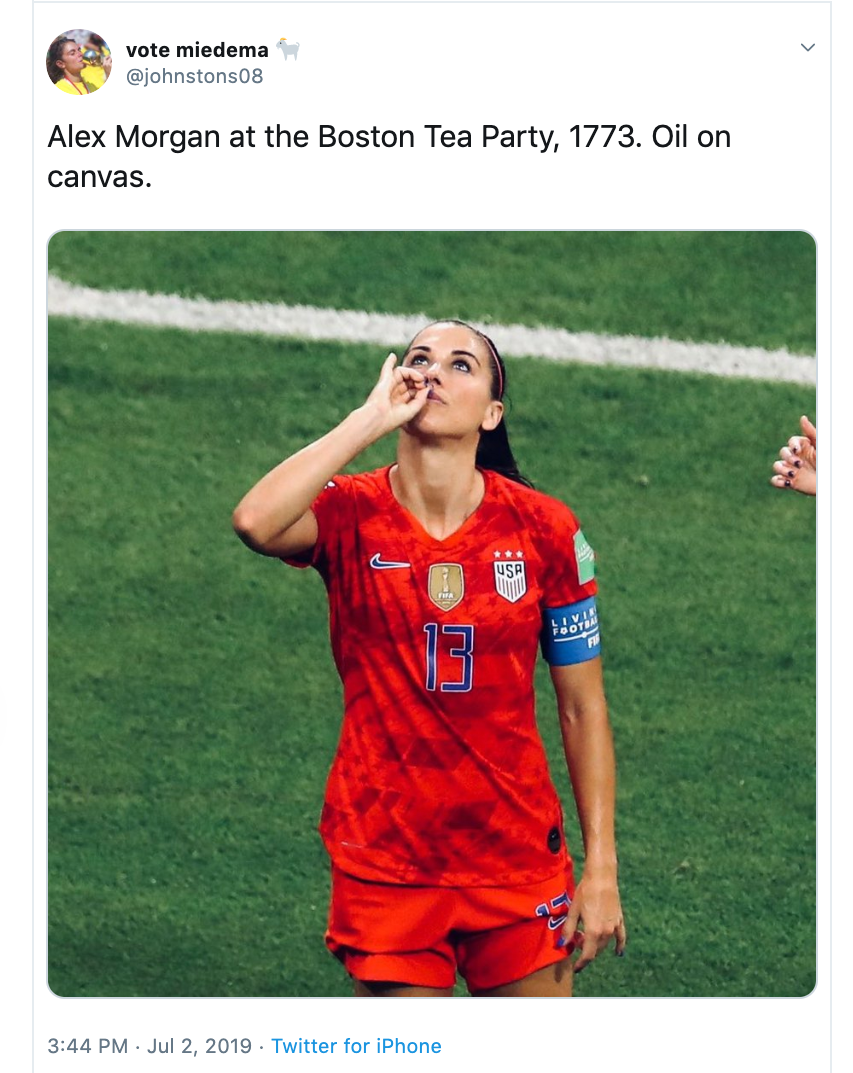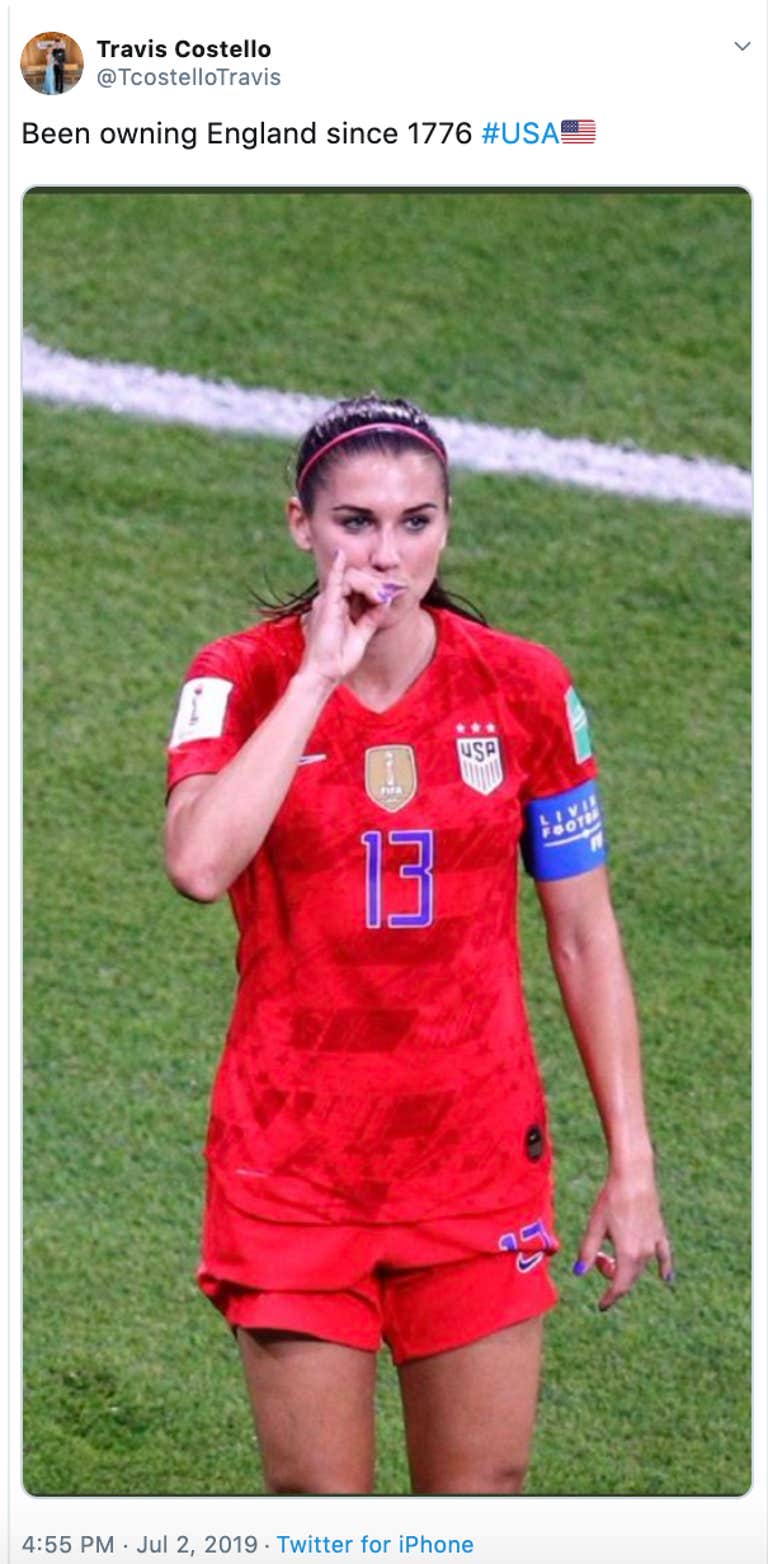 I taught Ruby how to "drink tea like @alexmorgan13" because I'm a good parent pic.twitter.com/JpHX3Lqm2q

— Cody Tapp (@codybtapp) July 3, 2019
*NEW: You're cocky, smug, ruthless prima donnas @alexmorgan13 @mPinoe – but you're winners & I doff my tea-drinking pinky finger to you.
My column: https://t.co/iOBP9IjTO5 pic.twitter.com/l1vJIXjgUH

— Piers Morgan (@piersmorgan) July 3, 2019
As for those who found the display distasteful, Morgan's teammate Megan Rapinoe (who had recently become a meme herself) responded to the critics by literally saying "Wah, wah, wah…"
U.S. forward Megan Rapinoe on Alex Morgan's tea cup celebration: "I think I might have been upstaged. That was next-level."

And on English criticism of the tea cup celebration: "Wah, wah, wah… I don't think anyone truly believes we disrespect opponents."@sntvstory pic.twitter.com/XaCgGTsiKq

— Davidde Corran (@DaviddeCorran) July 3, 2019
In the waning seconds of game one of the 2018 NBA finals, The Cleveland Cavaliers had a real chance to win. The score was tied and a missed free throw found it's way into the hands of J.R. Smith. Smith must have lost track of the score though because instead of shooting the ball, he dribbled away from the basket stalling for time, thus sending the game into overtime, where the Golden State Warriors ended up winning.
The play that decided Game 1. pic.twitter.com/e1UeOv57Rn

— ESPN (@espn) June 1, 2018
The look of utter despair/disgust on LeBron James' face was a meme within hours.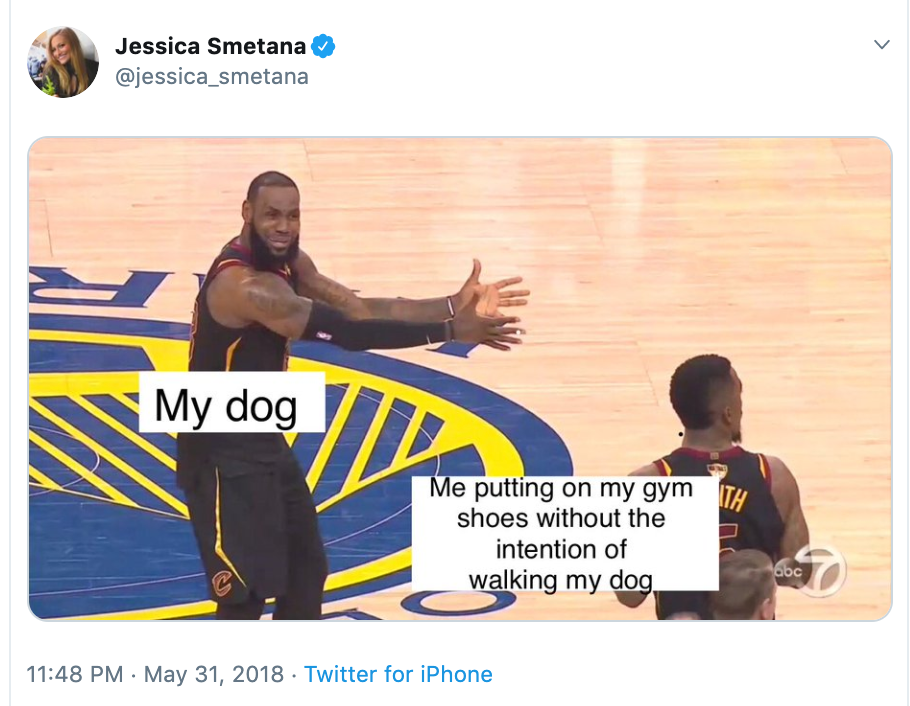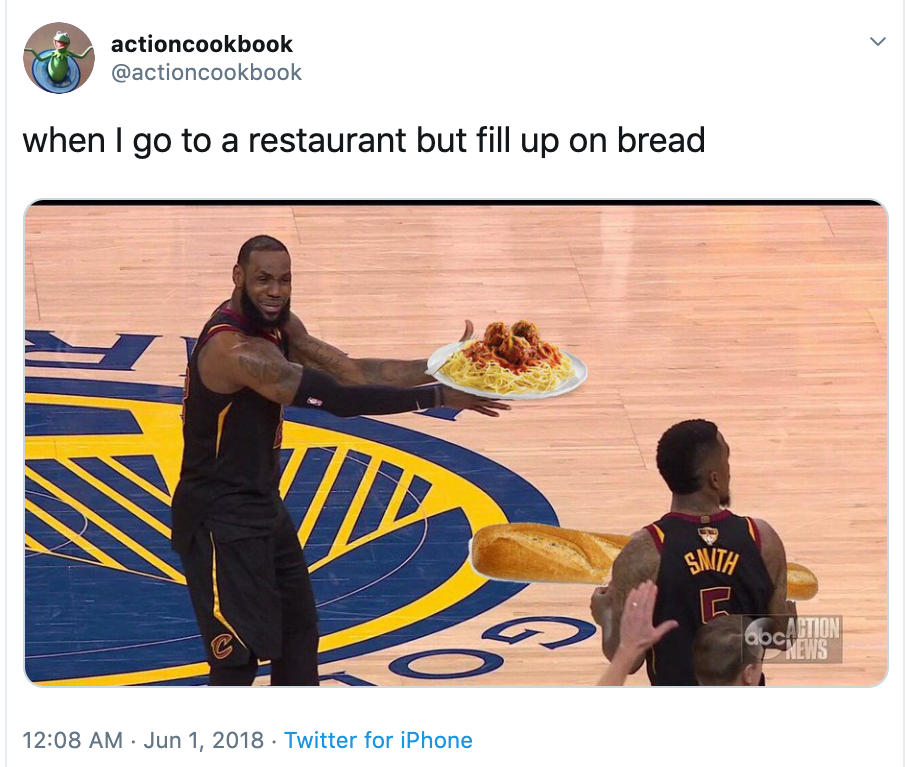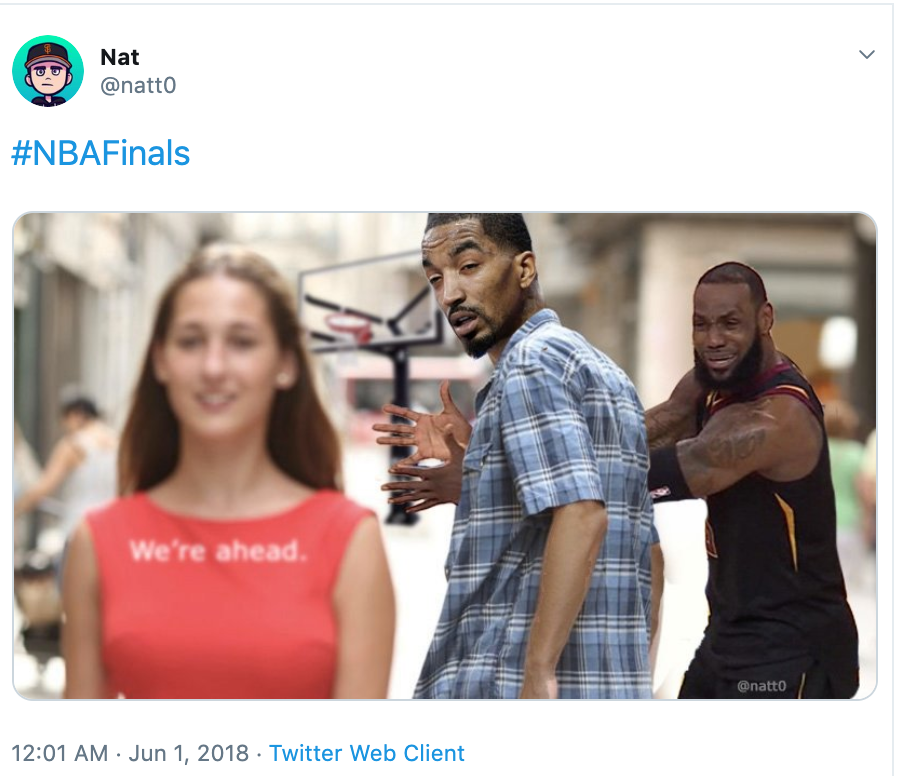 The Golden State Warriors ended up sweeping the series 4-0, and LeBron left the team and signed with the Los Angelos Lakers.
Portuguese soccer player Cristiano Ronaldo is one of the best in the world, so it's not surprising that Madeira, the region of Portugal where he was born, wanted to honor its star by renaming its airport after him and placing a bust of his likeness where visitors would be sure to see it.
There was only one little problem: Emanuel Santos, the artist commissioned to create the bust, didn't have a ton of experience. He certainly tried his best, and hey he did better than most of us would have, but the final product came out a little… wonky.
Twitter began roasting the bust the same day it was unveiled.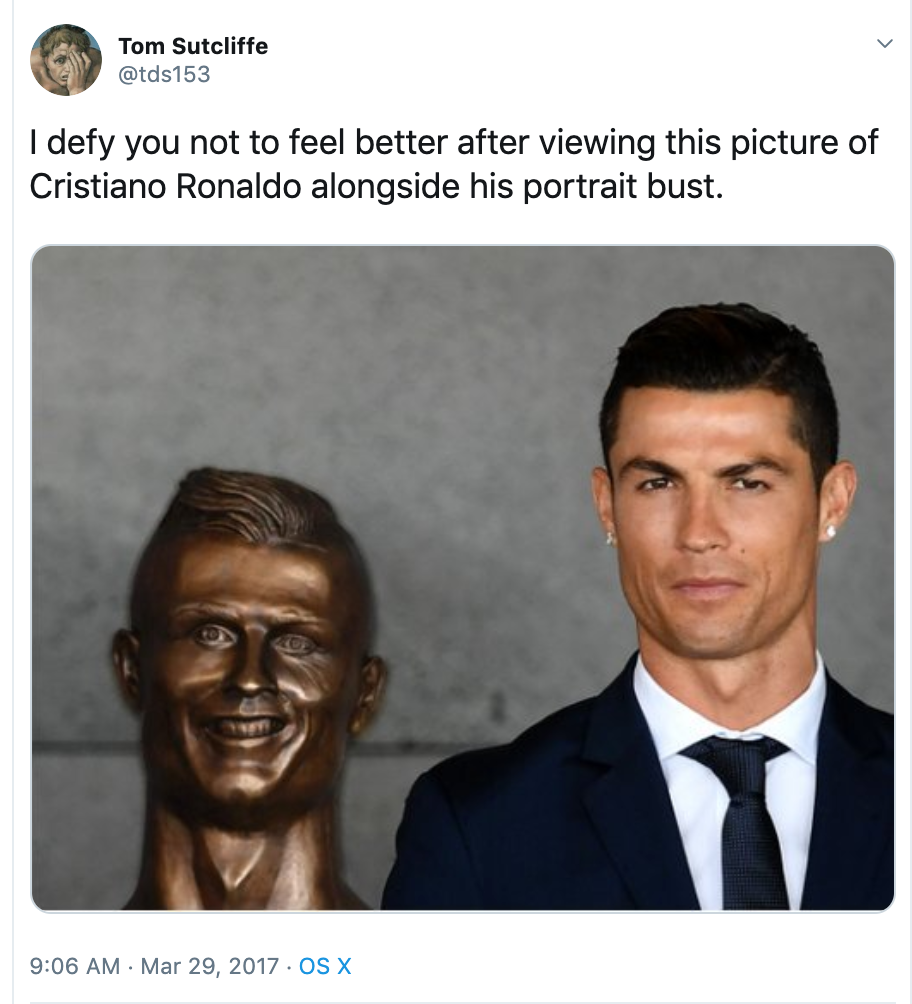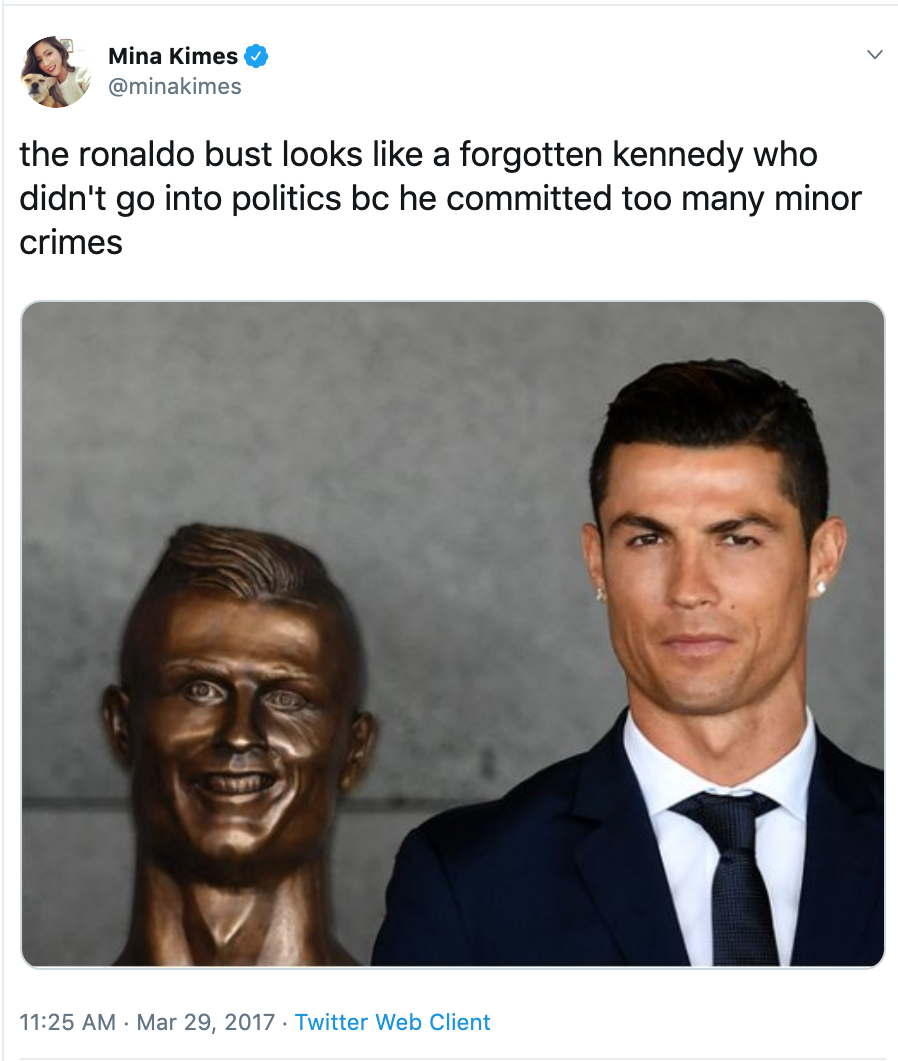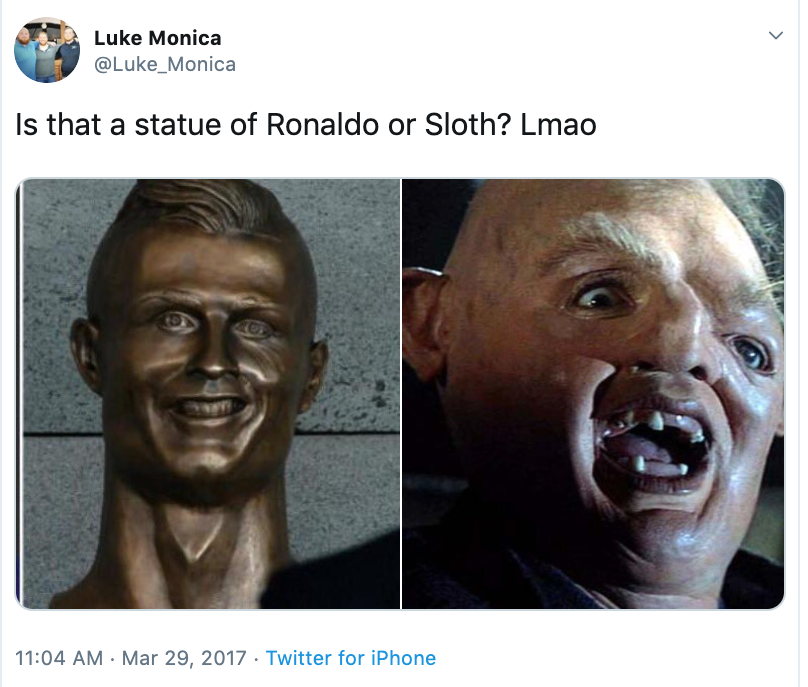 And soon the photoshopping started.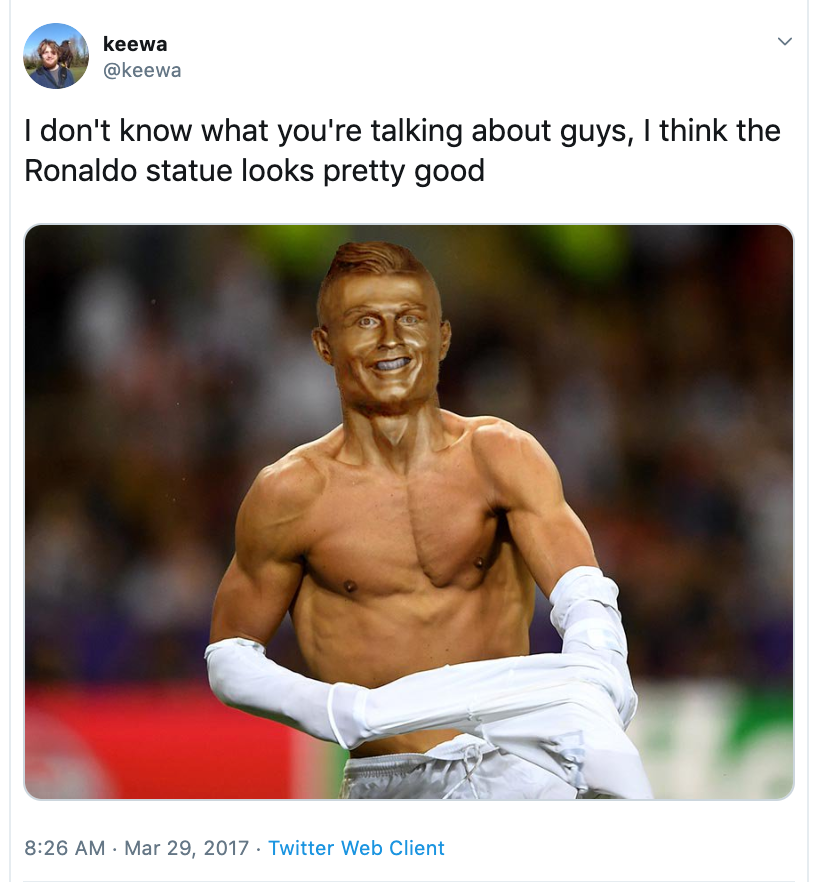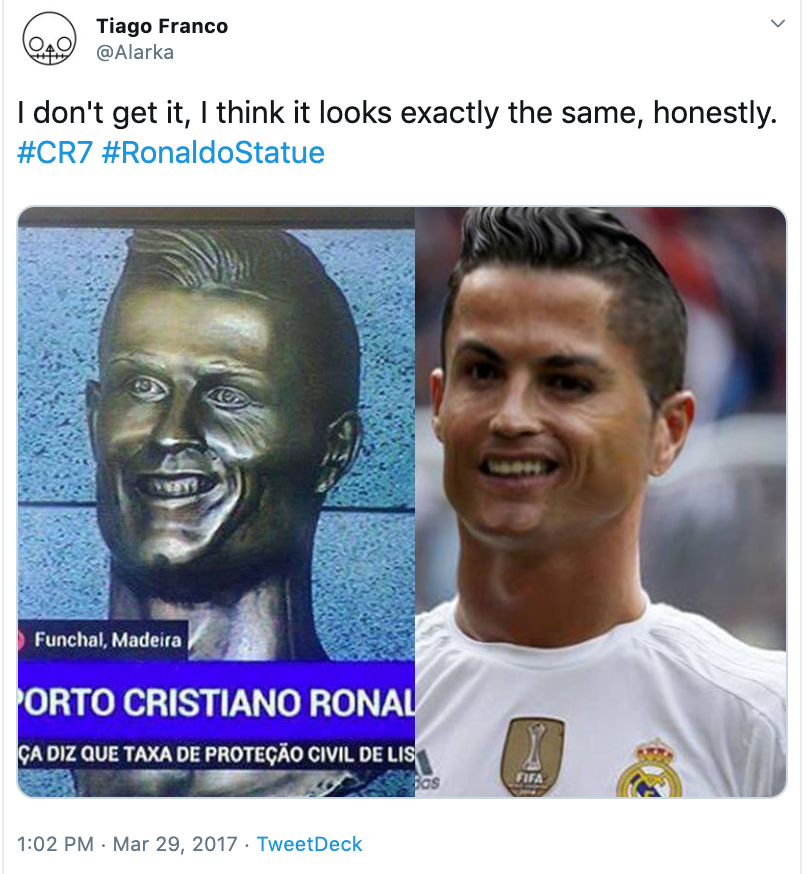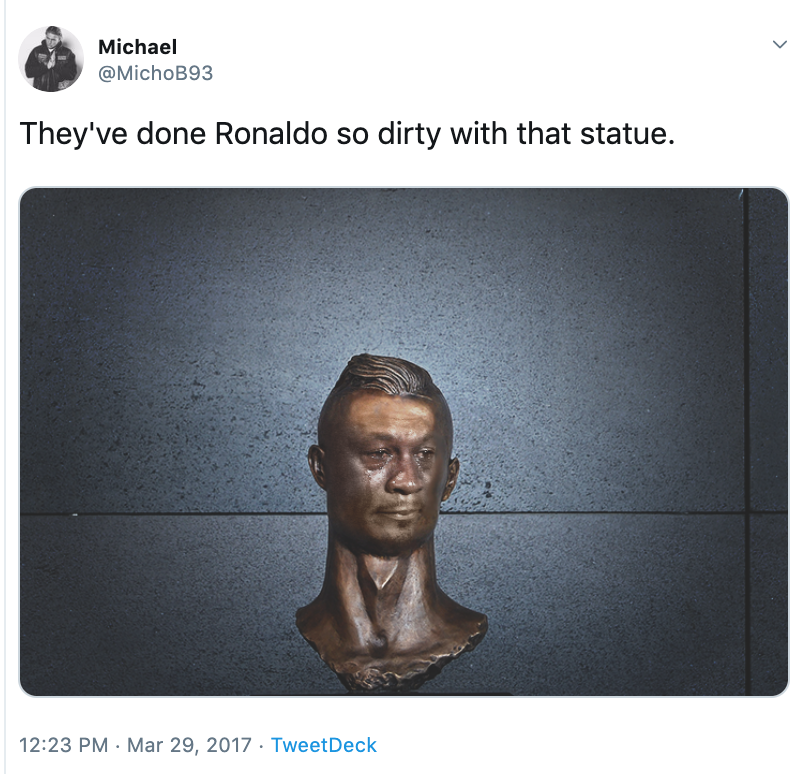 This was all great fun, but back in Portugal Emanuel Santos was having a rough time. What seemed like his big break turned out to be a nightmare, where he was embarrassed on a global scale. Luckily the artist was given a chance to redeem himself. Bleacher Report challenged him to create a second bust, and as you can see from the 10-minute micro-documentary, he nailed it the second go-around.
A year ago today, Emanuel Santos' Cristiano Ronaldo bust was unveiled. The world laughed at him.

We challenged him to try again. He accepted. pic.twitter.com/TLV1iJv1MN

— B/R Football (@brfootball) March 29, 2018
13) Laughing Yao Ming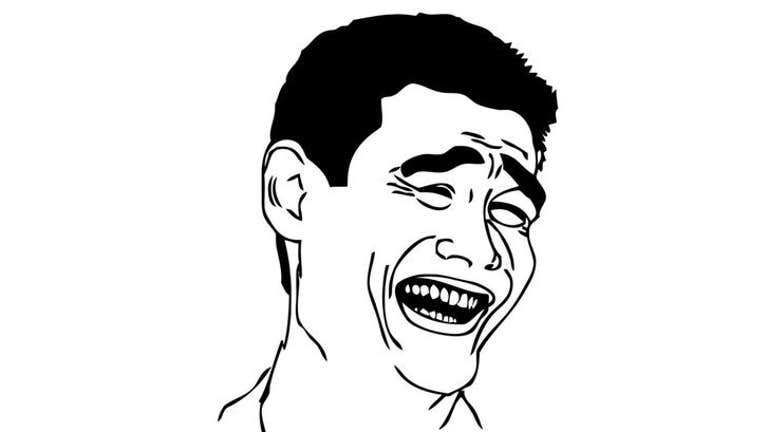 Also known as the "Bitch Please" meme, the line drawing of the laughing face of professional basketball player Yao Ming has become such a ubiquitous reaction meme that many people who use it probably have no idea who it is, or even that it's the face of a real person.
In 2009, Ming was giving an interview with fellow Houston Rocket, Metta World Peace (then knows as Ron Artest). Artest was telling a story about a fan handing him and beer and Ming could not stop laughing. A still picture shot during the interview would later become the famous meme.
In July of 2010, a Reddit user (whose account is now deleted) submitted the drawing of Ming along with a few others for use as "Rage Faces"—a subcategory of reaction memes.
A few people recognized Ming and the meme caught on from there.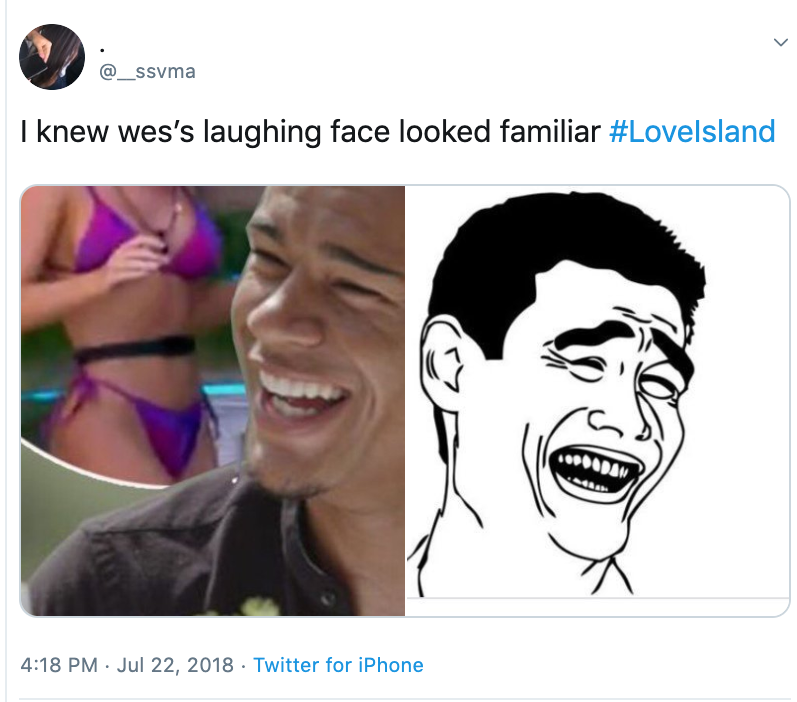 Every single spider/rage comic from fffffffuuuuuuuuuuuu
Spider Rage from fffffffuuuuuuuuuuuu
As for Ming himself, he was surprisingly underwhelmed when presented with the meme during a 2012 Sports Illustrated interview. He even tried to deny it was him, saying "It's officially not me."
For both the athletes who play, and the fans who watch, sports are an emotional medium. The extreme reactions they inspire are just as entertaining (and sometimes more so) than the games themselves. That's why as long as the world has both sports and the internet, we'll continue to get a fresh crop of sports memes every year. No doubt right now there is a kid somewhere practicing free throws, having no idea that in thirty years they will be the next Crying Jordan.
Got five minutes? We'd love to hear from you. Help shape our journalism and be entered to win an Amazon gift card by filling out our 2019 reader survey.