If you want the best face masks to protect yourself from the dangers of COVID-19, there's one thing you should know. As convenient as it may be, Amazon is not the place to buy them.
Yes, Amazon offers a dizzying array of protective options. And all of them will claim to be the best face masks you can buy. But it's crucial to educate yourself on the mask you choose to wear, especially now. Just covering your nose and mouth with the first thing you can get your hands on is not enough. The best possible face mask you can use is an FDA-listed disposable surgical mask, but you won't even find them on Amazon.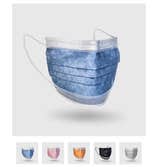 FDA-listed • 50 Pack • Multiple Colors
FDA-listed • 50 Pack • Multiple Colors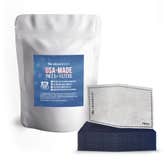 30 Pack • 99.2% Particulate Filtration
What's wrong with "surgical" face masks on Amazon?
The answer here is simple: There's no way to confirm if the product you are buying from Amazon is what it claims to be.
The growing issue Amazon has with counterfeit products has been turning users away from the retail giant for years. Amazon says it has anti-counterfeit protocols in place. However, third-party sellers utilize Amazon Marketplace to sell goods and there is no effective quality control from Amazon on the products. This results in commingled inventory, which is why buyers end up with a mix of authentic and counterfeit goods. Amazon reviews are loaded with complaints about fake products.
If you get a fake pair of Converse, it's a bummer. But if you get a surgical mask that doesn't provide the protection you think it does during a global pandemic? You've got a problem. A big one.
With all the conflict around which masks on Amazon are real, and which are counterfeit, where you buy surgical masks matters. China dominates the mask manufacturing industry and doesn't have a government department enforcing safety standards for any products labeled "non-medical use"—a term you'll see often on Amazon face mask listings. It can be impossible to sort out which ones are legitimate or where the mask was made so you can research the manufacturer. Fortunately, there is an option for those who want to buy surgical masks in the U.S.
What type of face mask should I buy?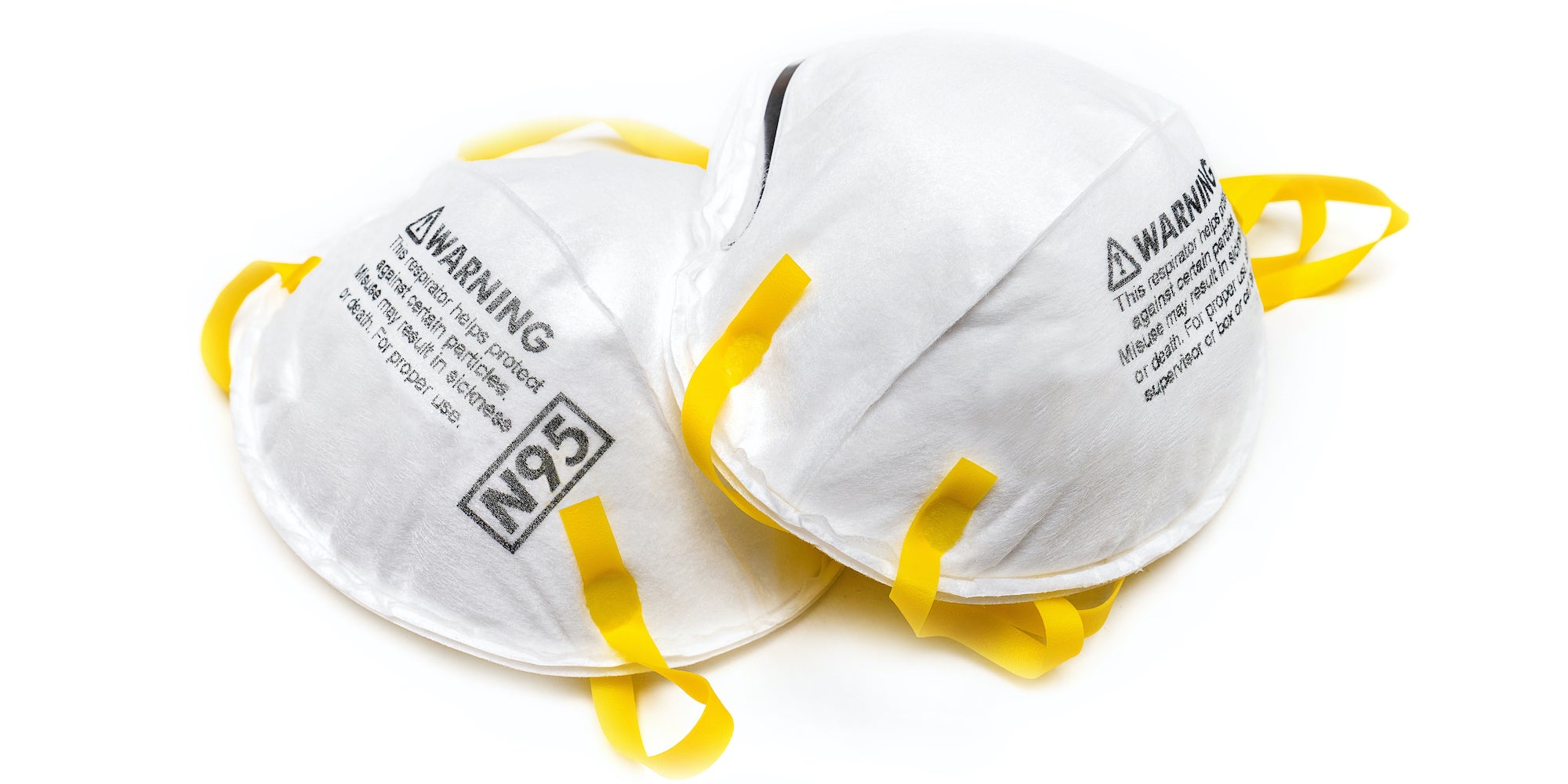 The answer to this question depends on your needs. If you're a medical professional, you need a N95 mask or FDA-registered surgical mask. Those outside of the medical field who want safe, everyday protection have two choices: disposable and reusable masks. If you want the best face mask protection, we recommend disposable—specifically surgical masks. It may not be as fashionable as some of the cloth masks (though there are colorful options), but the FDA standards around filtration are much more robust. In fact, cloth masks through testing had 2 to 38% filter efficiency, which is just not enough.
If you are looking for places to buy N95 masks, we can't blame you. It's the most protective face mask on the market. N95 masks filter out 95% of particulate matter (hence the name) and tie around the back of your head for a more snug fit. Most people associate N95 masks with thicker, cup-shaped N95 respirators, but they're not mutually exclusive. Neither are intended for use by the general public due to an N95 mask shortage.
So while manufacturers focus on meeting the needs of essential workers who are most vulnerable to COVID-19, what's your best option? A surgical mask.
A surgical mask has a slightly looser fit than a N95 mask due to the elastic ear loops to keep it in place instead of wrapping around the entire head. The nose wire, a flexible plastic coated metal strip embedded into the lining of a mask, still creates a seal around the nose and mouth like N95s do. The FDA recently passed an emergency use authorization (EUA) for medical workers unable to get N95s to use surgical masks instead. That's how we know they're the next best option.
Best of all, these masks can be bought and used by the general public. But like Amazon's counterfeit issues causing inconsistency, not all not all surgical masks are alike. You're either buying a quality mask that gets at least 98% filtration, or you are buying a faulty product. How do you know what to buy?
What should I look for in a surgical mask?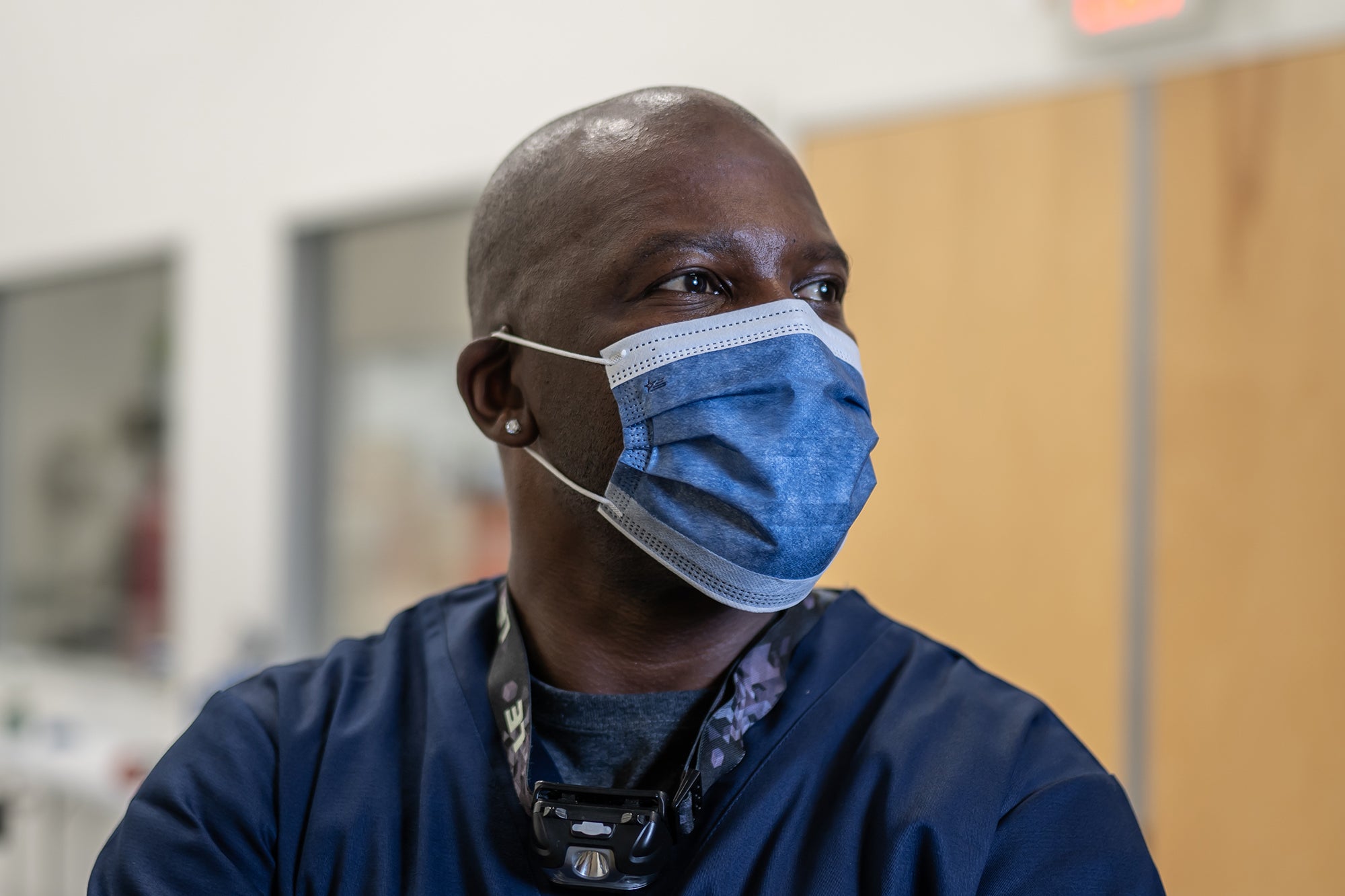 The quickest way to know for sure how effective your surgical mask is to buy a $100,000 machine that tests it. Not realistic, right? In that case, look out for these red flags.
The best surgical mask to buy is one that is FDA-registered. Make sure the product is registered, not just the material. You can buy quality lumber to build a house, but the quality of the house depends on who is building it.
Second, the FDA does not approve surgical masks, it registers the manufacturers who make the masks. It only approves higher-risk medical items like pacemakers, breast implants, and N95 respirators. So if a brand says it's FDA-approved, be wary. You want the product itself to be FDA-registered.
Another loophole that some brands will use to market their product is claiming it's based in the U.S., when in reality, they are simply shipping masks made overseas to their satellite location. If a brand claims to sell KN95 — a non-scientific marketing term created by Chinese manufacturers — masks and says they're based in the U.S., this is false.
The legitimate brands will make it easy to find more information about the company so you can reach out if you wanted to. Look for photos and information about their manufacturing facilities. Are they testing the masks and sharing what percentage of particulate matter is blocked? Is it easy to find third-party test results reports? Are they being vague about listing the manufacturer name so you can check the FDA registered list? Do they add contradictory language such as "non-medical use" in the product description?
If something seems fishy, it's likely too good to be true. And when it comes to fighting a global pandemic, it's not worth saving a few dollars to have shoddy protective gear.
Where can I buy surgical masks?
Overwhelmed? You're not alone. It shouldn't be this hard to protect yourself. And yet, there is so much conflicting information out there. The CDC and WHO continue to recommend fabric masks, but WHO clarifies further that the most effective cloth masks have three layers, including a middle layer of non-woven material like polypropylene and an outer layer that's non-absorbent like polyester.
If you'd rather skip the uncertainty and choose a surgical mask that you can vet yourself if you choose, we recommend Armbrust masks.
Armbrust launched in Austin, Texas in May 2020 and is one of only a handful of U.S.-based surgical mask manufacturers producing facemasks made in the USA. It's currently the only one manufacturing directly to consumers and, most importantly, makes its third-party mask testing reports public. The masks boast an ASTM Level III rating as well, which is the highest rating a surgical mask can get. The masks also offer 99.2% bacterial and particle filtration. 
The company produces its FDA-listed masks in a sterile production facility. That means human hands never touch the products at any point of the manufacturing process.
Armbrust sells its masks to medical facilities, state and local governments and the general public. They come in packs of 10 and 50, with prices starting at just $31.90 a pack. You can also order by the case or donate masks to a hospital, organization, or non-profit in your name.
Use coupon code DAILYDOT to save 20% on your order.
---
The Daily Dot receives payment for sponsored content. Interested in promoting your brand or product? Email us at bazaar@dailydot.com to learn more.