The 100 joined a long history of media that has resulted in a tragic ending for an LGBTQ character. It's been years since the CW show killed off Lexa, but the series' popular queer lady is getting a second chance at life in a new fan comic.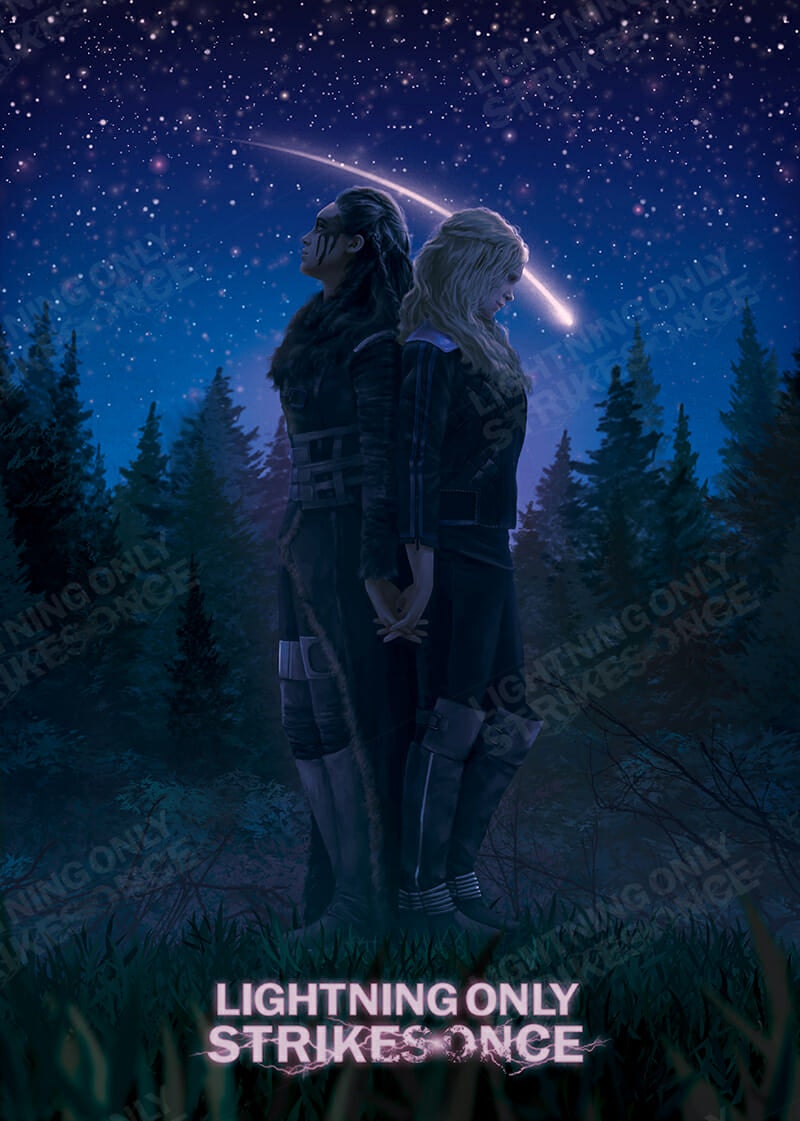 Loyal fans of the post-apocalyptic sci-fi drama were ecstatic about the development of the sweet, strong relationship between Clarke (Eliza Taylor) and Lexa (Alycia Debnam-Carey) over the show's early seasons—and then devastated when Lexa's death in the third season brought it to an abrupt end. After the character died, ratings for The 100 faltered, and the backlash from fans was strong enough that showrunners were forced to speak out about it.
But the fandom came together to fundraise for Lightning Only Strikes Once, a beautifully illustrated comic adapted from fan fiction of the same name. The comic—written by Fiona Dean, illustrated by Alaïs Legrand, and adapted by Derrick Crow—creates a world where Clarke and Lexa travel back in time before the events of the first season.
By Thursday, the GoFundMe for the book had raised $40,000—double its original goal. The book's creative team said a portion of the proceeds are going to Koh Tao International Primary, an elementary school in Thailand that Taylor helped build.
The first volume of the comic is expected to ship out this spring. Hopefully the series will redeem Clarke and Lexa's storyline for the fans who felt disappointed by the show.
H/T io9