Have you ever wanted a hint of Sherlock on your nails? Or your eyes to scream Doctor Who whenever you blink? 
People have been expressing their passion for fandom though toys, fashion, and even teapots, but lately there's been a growing demand for geek-themed cosmetics. From mainstream businesses to independent companies, there are new products popping up offering everything from lip gloss to nail polish to eyeshadow, all inspired by movies, TV shows, video games, and more. One of the companies hoping to fulfill fans' needs is the aptly named Fandom Cosmetics.
With the appropriately geeky tagline "Live long and polish," the cosmetics company was created by Natasha Coulson and Leigh Buckridge in 2013 and sells nail polish, nail decals, eyeshadow, and more. These products represent more than 40 fandoms, from Adventure Time to X-Men. Coulson and Buckridge have always been nerds, and as they grew older they developed a love for makeup, too. But they were disappointed with the lack of representation in cosmetics for some of their favorite fandoms. The two joined forces to change that.
"The first collections we made were inspired by Game of Thrones, Once Upon a Time, and, the four SuperWhoAvengeLock fandoms (Supernatural, Doctor Who, The Avengers, and Sherlock). To be honest, because Natasha had already been making nail polish and eyeshadows before we launched the company, most of the typically more difficult obstacles had already been overcome. Supplies, cost calculation, etc., was fairly easy to figure out, and it was easy for us to divide the work," Buckridge told the Daily Dot.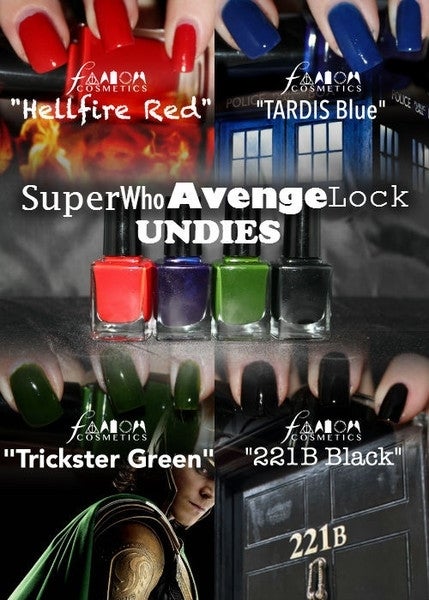 The initial process for these collections according to Coulson would consist of Buckridge putting together a color palette for the fandom. This would come with notes including quotes and character descriptions that Coulson could then use to develop colors.
"From the beginning, we made it a rule to never make a collection for a fandom we have not seen, read, or listened to. Since our launch we have received hundreds of requests for various fandoms; in fact our 'to-do' fandom list consists of over a hundred different fandoms, ranging from music to podcasts to documentaries to anime," Buckridge said.
The process for creating a new collection or product varies for the duo and goes beyond this list of requests. It can be as simple as receiving eyeshadow pigments and instantly knowing what fandom they'd fit with. If the idea for a new fandom comes first, Buckridge said the process goes quickly once they have adequately researched and immersed themselves in it. They take notes, map out color schemes, and then Coulson develops a collection.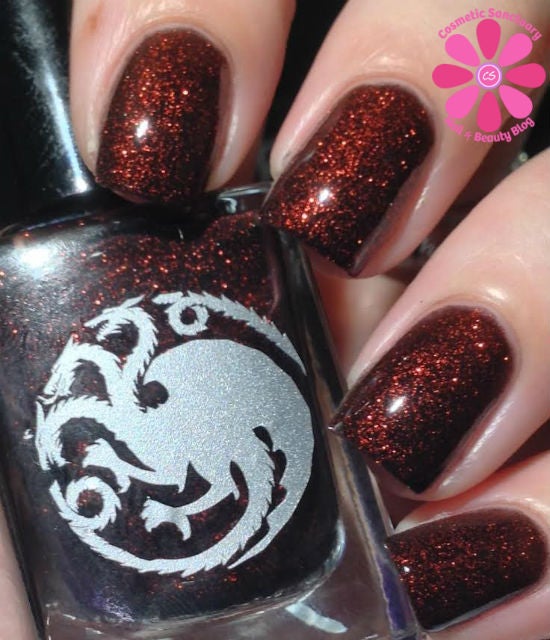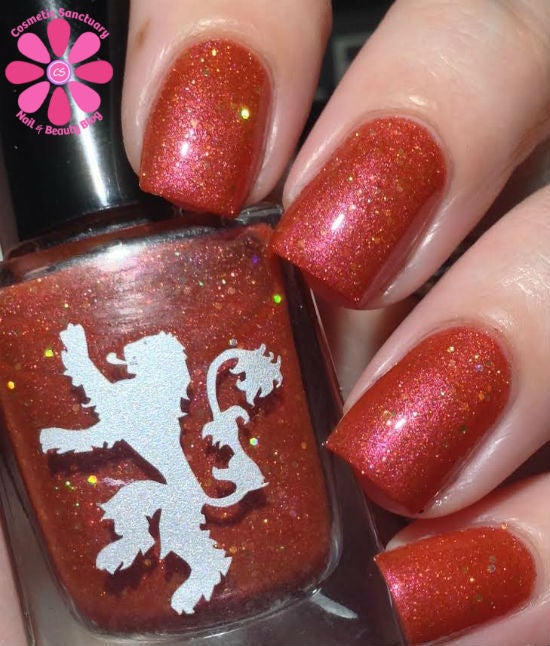 "Once Leigh had put together the notes for the Game of Thrones 'Book of Houses' collection, I completed the polishes within a (very long) night. After the colors are made, we still have to let them sit and send them out for testing, to make sure there are no issues with the formula. We then work together with Mishka of Accio Lacquer to set a release date based on her availability for swatches," Coulson explained.
She said they try to stick to the color palettes in each fandoms, which is why you'll find earth-tones in their Walking Dead collection and colors inspired by the sailor scouts in their Sailor Moon line. Supernatural is their most popular fandom, and the best-selling products are their nail polishes.
"Some fandoms are easier for us to churn out, usually because one of us is already a part of it. Other fandoms can require extensive time reading or watching, which takes us a little longer because we really don't want to just skim the surface and potentially miss out on some great insider jokes or one-liners that would make great polish names," Coulson said.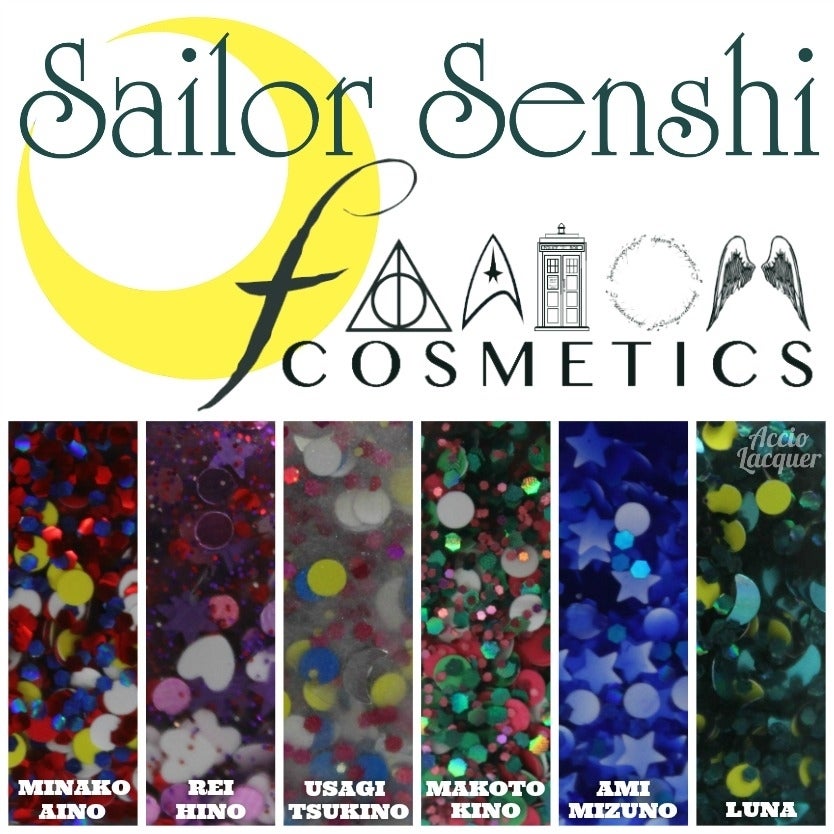 The independent company is sticking to selling online mostly, though they have traveled to a few conventions in the past. They plan to attend New York Comic-Con this year, but with the amount of orders increasing it's hard for them to step away. When they first started they would receive about five orders a day and in the first three months jumped to 30 to 40 orders a day. That number increases by about 15 to 20 orders when they launch a new collection, depending on the fandom. It's helped them move to being a sustainable business in just a little over a year. They hope to be able to hire help next year so they can go to more conventions. 
Their mostly online presence hasn't kept them being noticed—and it's not just happy fans making the discovery. This year they've been featured in BUST Magazine and DNAinfo New York. They've even heard from a few producers in various fandoms as well, getting feedback even though their products are not officially licensed.
Fandom Cosmetics will no doubt continue to grow as the demand for fandom-inspired cosmetics increases. The founders are certainly thrilled with the number of fans they see now asking for makeup to represent their fandoms.
"Growing up, we have often felt like we were told we could either be nerds, or be girly. And that's simply not true," Coulson said. "There is nothing wrong with being geeky and loving makeup, and we feel that by combining the two elements, it makes a statement that it's okay to be both. We're not one-dimensional beings; 'nerd' and 'girly' are not mutually exclusive terms."
Photos via FandomCosmetics.com and Fandom Cosmetics/Facebook