Insights in porn are everything. Want to know one of the biggest trends for 2019 according to PornHub? All across the world, from Mexico to Ukraine, searches for anime were up as much as 1543%. New studios creating highly realistic and thematically interesting anime porn have been popping up all over, but F.U.T.A Sentai Squad, from Adult Time, seems to be taking some major cake.
Welcome to the world of Sentai porn.
What is F.U.T.A Sentai Squad?
F.U.T.A Sentai Squad is an Adult Time Animated Series bringing you a new spin on anime porn. As the site advertizes: "This explosive and action-packed story-driven series includes hermaphrodites, sex robots, hentai sex, and lesbian monster sex!" Get introduced to your new favorite characters, and get to know them intimately. I don't think you'll ever want to leave.
Cost
F.U.T.A Sentai Squad is part of Adult Time, which is one of the best deals in porn. For a full week, enjoy unlimited streaming for zero dollars, to be recurring at $19.99 monthly! If you sign up month to month you'll only pay $14.95 for the first month and $19.95 for each month after.
The yearly membership is even cheaper than monthly, and is the only option that includes streaming and downloads. However, as it's billed yearly, the subscriber will have to cough up the yearly total upon purchase. 
---
F.U.T.A Sentai Squad membership pros
1) Fresh new take on animation porn
What F.U.T.A Sentai Squad has done beautifully is create top-tier animations. This is true 3D animation, carefully crafted to match the storyline and turn on even the most experienced anime enthusiasts. Its inspiration and sister studios – AgentRedGirl and Hentai School – add to the overall experience of quality animated porn.
However, where the site sets itself apart is in its overall thematic storyline. Futanari pilots fighting against huge sex monsters and robots? Sign us up!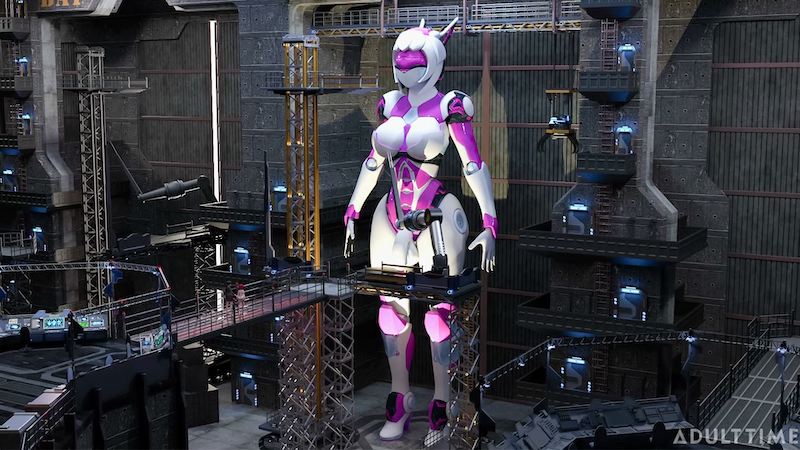 2) Collaboration with trusted and loved studio AgentRedGirl
AgentRedGirl, from Adult Time network, could really be considered F.U.T.A Sentai Squad's sister site. It deals with hot futanari sex, in all kinds of ways. Mechanical dildos doing their work, naughty teachers in classrooms, and sexy sleepover fantasies. Finally, AgentRedGirl gets to collaborate with F.U.T.A Sentai Squad, the only studio comparable in content, theme, and animation! When you experience one, you can experience both.
3) Great potential for whats to come
The content here is great, but it is quite new. As there's not much to judge on, it's hard to truly see what the site could be given the time. However, I will say that from what is featured now, it looks like it is shaping up to be a one-of-a-kind content churner.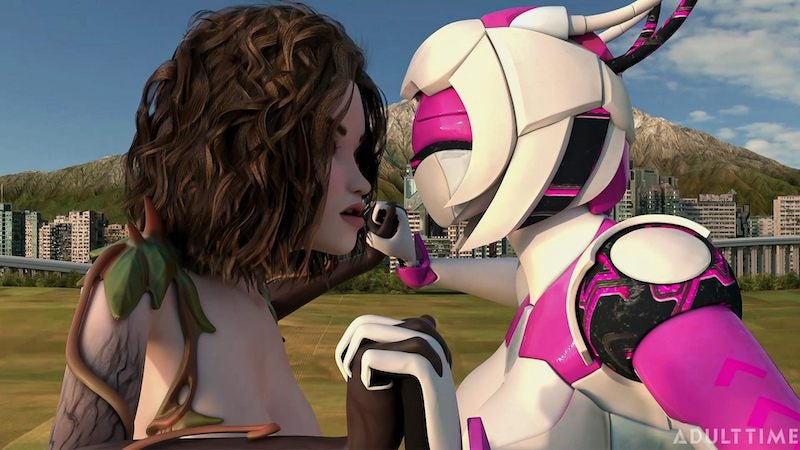 F.U.T.A Sentai Squad Cons
1) Only two videos on site currently
Like mentioned above, this site is very new. Its oldest video was published in May of 2021, and its newest video was uploaded in June of 2021. In fact, there are actually only two videos available for viewing on F.U.T.A Sentai Squad's site as of right now.
For those members signing up for the sole purpose of enjoying its unique content, two ten-minute videos isn't going to cut it for long. I would say that F.U.T.A Sentai Squad should get on creating its unique content as fast as possible to keep its members happy!
Is it worth it?
The worst feature of the F.U.T.A Sentai Squad site is its lack of content available on the site. However, as mentioned above, that fact will most certainly change with time. As the site grows and more content is uploaded, it will only get better.
It's worth noting that exploring the two videos provided is not your only option for hot futanari content. Members also have access to the entire Adult Time library, which includes all the AgentRedGirl content too! If you're looking to satiate your taste buds while you wait for new F.U.T.A Sentai Squad content, Adult Time has got you covered.