Best Gay Vintage Porn Sites
The gay adult entertainment industry is one that continually innovates, and vintage gay porn is no exception. By capitalizing on the newest technologies and zig-zagging to meet the demand and tastes of consumers, the porn industry never goes stale. Since man started painting on cave walls and sketching on papyrus, there has always been a subset using these mediums to capture the allure of handsome men.  While sodomy laws did much to stifle gay pornography as it depicted illegal and, at the time, immoral and repugnant acts that the production or possession of could result in incarceration, rejection, and even violence or death, gay men are a plucky bunch.
The history of gay pornographic film harkens back to the early 1900s. The first film to depict gay and bisexual sex is the french film Le ménage moderne du Madame Butterfly, produced and released in 1920. Nearly a decade later, the first American stag film depicting gay sexuality, The Surprise Of A Knight, was released to the public. While 2020 may be the worst year on record, it could also be the Centennial of filmed gay porn. If that does not add a much-needed purpose and gravitas to jerking off, nothing will.
What is vintage gay porn?
The word "vintage" comes from the Latin term "vinum," which translates to vine. It was originally used to define specific wines by year or strain and a crop of grape.  It has since expanded to mean "of old, recognized, and enduring interest, importance, or quality." This definition lends itself to vaguery and begs the question; recognized and of enduring interest to whom? 
In the adult entertainment industry, there has been a shift to producing gay porn scenes rather than full feature films. So the argument could be made that everything made before this shift should be considered vintage. And if specific fetishes within gay porn are examined, it may be found that these vintages may be much younger than those of more traditional or vanilla fare. 
We look to studios that have endured through the years and have a deep catalog that spans back at least 20 years and predict the porn of today that will be the vintage of tomorrow.
Best sites for gay vintage porn
With over 45 years of experience, Falcon Studios may be the benchmark against which all vintage gay porn is judged. Its online presence houses the entire 45-year Falcon catalog plus the entire 25-year catalog of Hot House Entertainment. That's a total of 3,800 videos, with new content and scenes added weekly.  Falcon's catalog spans the '70s through today. Films are packed with men Falcon calls "athletic, well-built, hung studs with Hollywood good looks and insatiable sexual appetites." And for the most part, this is true. Its exclusive models also made Falcon appealing back in the day. Performers signed contracts that only allowed them to perform in Falcon films. This might not sound special now, but it was a big draw for them then.
Keeping it vintage, Falcon does still sell DVDs and offers a collection of their vintage titles under the label Falcon Legendary.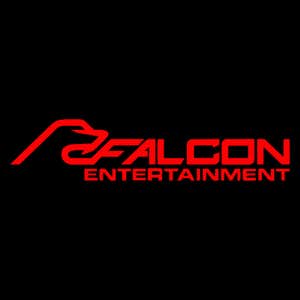 3 day trial
$2.95
1 month
$19.95
1 month w/
downloads
$29.95
12 months
$119.95
---
Kink.com may be the youngin' on the list, but it has blazed a trail for BDSM and cottage-themed porn. For the last 20 years, Kink has produced and reviving content for both straight and gay markets. What used to only be found at the Folsom Street Fair is now the bread and butter of this site. Ever wanted to see someone take a KitchenAid stand mixer and turn it into a dildo-fucking machine? This your site. Talk about stiff peaks! 
For a somewhat hefty monthly fee (there are discounts for multi-month and yearly passes) you also get access to content from Kink's affiliates. This includes Alternadudes, Bonus Hole Boys, Bound & Gagged, Boynapped, Family Dick, Fetish Network, Gentlemen's Closet, Man Up Films, Masqulin, Men At Play, Missionary Boyz, My Dirtiest Fantasy, My Friend's Feet, Nasty Daddy, Reluctant Young Men, Str8Hell, SW Nude, TitanMen Rough and Yesirboys. These catalogs span back decades in some cases, making it well worth the extra cash.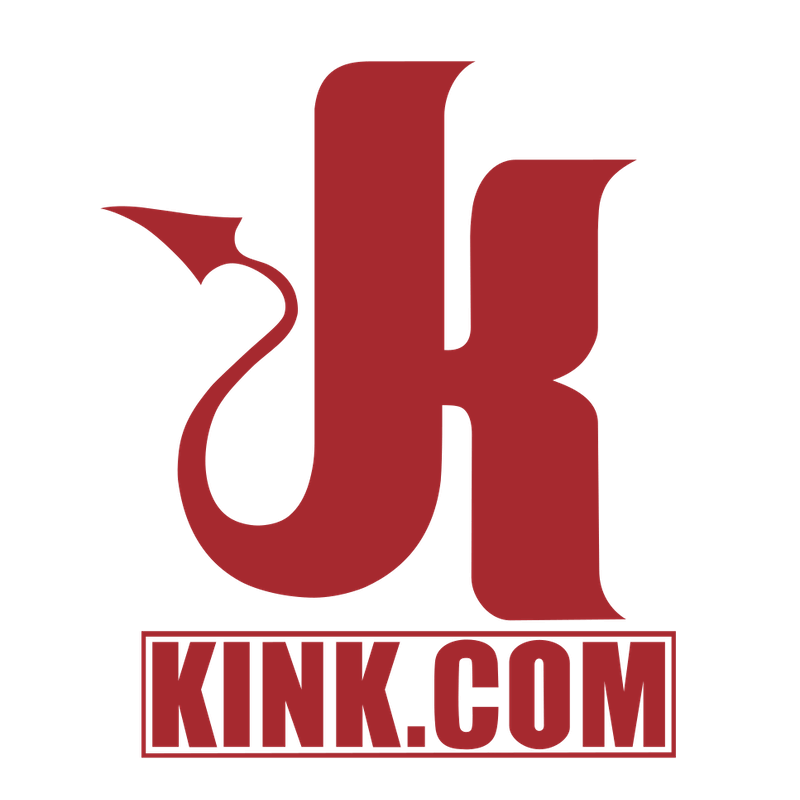 | | |
| --- | --- |
| 1 month | $34.99 |
| 3 months | $74.97 |
| 6 months | $119.94 |
| 12 months | $155.88 |
---
Founded in 1993, BelAmi is the leader in Eastern European gay porn and vintage gay movies. It hosts a large catalog of gay vintage porn and also produces a significant amount of new content. The site promises seven new updates per week on top of thousands of scenes and movies its library offers. BelAmi's most notorious feature, however, is behind-the-scenes content and interviews with its models. The site's search feature does allow users to sort, making it easy to view "oldest to newest" so you can go straight, pardon the expression, to the vintage content.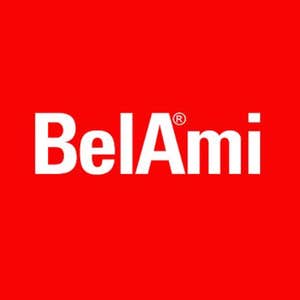 | | |
| --- | --- |
| 1 month | $29.95 |
| 3 months | $79.95 |
| 6 months | $149.95 |
| 12 months | $279.95 |
---
Adult Entertainment Broadcast Network
Adult Entertainment Broadcast Network is for people who can't decide on what gay vintage tube site they want to join. It hosts thousands of hours of streaming content, available by the minute, rental, and download. AEBN houses all the major studios still in the business so it's equivalent to having multiple memberships. Plus it also offers an extensive collection of gay porn from studios that have come and gone over the years. So if you miss sites like Bijou or Old Reliable, they're still alive here!
Additionally, AEBN is constantly adding new old content as well as the latest scene releases from active studios. AEBN has a "classic" category that contains over 1,000 vintage gay movies. We're talking Dirty Toilets 4, These Bases Are Loaded 2, and who could forget about Logjammer. The only drawback is that not all '70s or '80s gay porn is great. That said, the AEBN vintage catalog is not as well curated as other sites mentioned. You will have to do a lot of shuffling in order to find the good stuff, but it's there.
AEBN's membership options are unique––vintage-inspired, if you will. Instead of purchasing a costly subscription, users pay by the minute. How you use those minutes, well, that's up to you.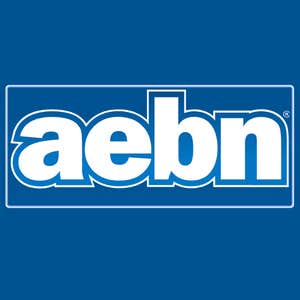 | | |
| --- | --- |
| 15 minutes | $3.95 |
| 30 minutes | $5.95 |
| 60 minutes | $8.95 |
| 100 minutes | $11.95 |
| 200 minutes | $19.95 |
| 300 minutes | $29.95 |
| 500 minutes | $49.95 |
| 1,000 minutes | $84.95 |
---
Channel 1 Releasing
Channel 1 Releasing is the home of Chi Chi LaRue's Rascal, All Worlds, Dirk Yates, Catalina Video, and Rascal Video. Each of these studios was at one time a smaller part of the '70s gay porn world. The studios are still active today exclusively through Channel 1 Releasing. So while the C1R site seems geared toward the latest scenes and newest models, it's not. With over 2,500 videos, it too has a deep bench of vintage gay porn buried beneath the newer fare. While Channel 1 Releasing doesn't have a retro gay porn section, it does have a menu option for most viewed. This is sometimes a quick way to see some of the oldest (vintage!) items on the site. Catalina titles date back to the mid-'70s so there is definitely a wide range of '70s and '80s porn on the site.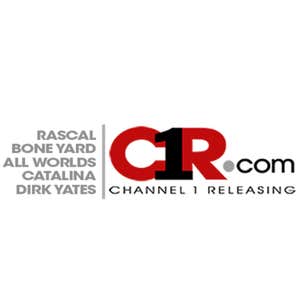 ---
With the age of live streaming and the advent of sites like Onlyfans, it could be argued that the new age of gay porn is already upon us. In a handful of years, any studio-produced porn will have a retro feel to it.  Perhaps true vintage gay porn cannot even be viewed on the internet. And to be truly vintage it must be viewed on the VHS cassette tape it was originally sold on.  In 50 years, will an Onlyfans video need to be watched on an iPhone 11? Or will the porn beamed into our brains count? One thing is for certain, as long as technology progresses, gay porn will adapt, innovate, and continue on.
---
---