It's going to take a lot more than making his Twitter profile private to save a kitten-kicking high schooler from the wrath of 4chan's random imageboard, /b/.
The teen, believed to be Walter Easley of South Carolina, has become /b/'s latest target after he tweeted a six-second Vine video that showed him kicking a cat off a porch.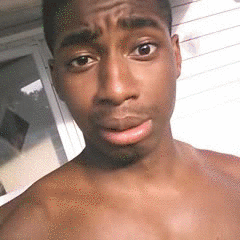 The Internet reacted with shock and disgust, with hundreds of users on Reddit's r/rage and r/videos forums calling the teenager's actions "unforgivable." 
Easley deleted the Vine Sunday afternoon, shortly after the Daily Dot published a story about it. Easley also made his Twitter profile, @SuckMy_Walt, private. But these precautions haven't stopped /b/ from tracking Easley and his family down.
Two different Pastebin documents feature Easley's home address, cell phone number, and a link to his sister's Facebook page. They also include the email address for his high school principal.
Sunday evening, two separate /b/ threads called for people to report Easley to the People for the Ethical Treatment of Animals (PETA).
A petition has been started on Care2 calling for Easley to be brought to justice. It has collected more than 380 digital signature as of noon.
"Walter Easley needs to be apprehended and prosecuted, including incarceration for what he has done," Kat Karnes wrote on Care2. "Get these people out of society~they are dangerous. List him on an animal abuse registry so those around him will know what kind of monster is in their midst. Ensure that he never goes near another animal, much less have one in his possession."
/b/ also tracked down the owner of the cat, @buck4411. On June 25 @buck4411 tweeted the following Vine video allegedly showing Easley toying with the same cat he would end up kicking (here's a GIF of the video).
It's time 🙀🙏👌 https://t.co/J6Q8XBy8e8

— $BUCK$ (@buck4411) June 26, 2013
While /b/ is best known for devious pranks like gaming TIME magazine's Person of the Year poll to have North Korea's Kim Jong-un win, getting the hashtag #cutforbieber trending on Twitter, and raiding the Facebook remembrance page of a dead teenager with horrible messages, it's also done some good. 
In 2011 /b/ helped track down a Texas family law judge who was caught on video whipping his disabled daughter. Last month, /b/ helped get an iPad-wielding Australian man banned from his gym after he secretly captured photos of patrons working out and posted them on Facebook to mock them.
At about 11:45pm ET Sunday, more than 50 4chan users piled into a Tinychat room to watch as calls were placed to Easley's home and cell. Over the next hour, /b/ had little luck reaching Easley. Then at about 1am, one /b/ user finally got someone on the phone.
"The first thing I'm gonna do is kick the shit out of you," the anonymous /b/ user said. "I got a bomb coming."
"Stop calling me," said the man on the line. "I will cut your ass."
Photo by davedehetre/Flickr