With his heartfelt love of trains, tendency to drop soundbites without consideration for curse words or reaction, oft-deployed finger guns, and his bromance with former President Obama, Joe Biden is one of the most-memed figures on the internet. He may be out of office, but the best Joe Biden memes will live on. 
The funniest Joe Biden memes come from a unique understanding of Biden's mannerisms, his relationship with Obama, and the power of social media to deliver jokes. Wholesome content doesn't emerge from the White House much these days, but thankfully, Biden's best VP moments stand the test of time. 
They reflect a vice president who—love him or hate him—knew he was a revered media figure and managed to keep his sense of humor about him.
The best Joe Biden memes on the internet
Hope, change, puns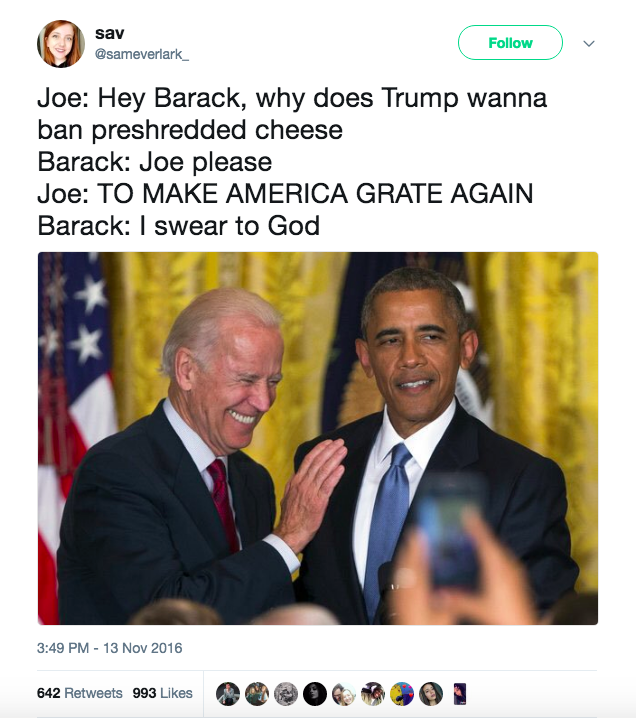 Joe clearly not taking it well after Donald Trump won the election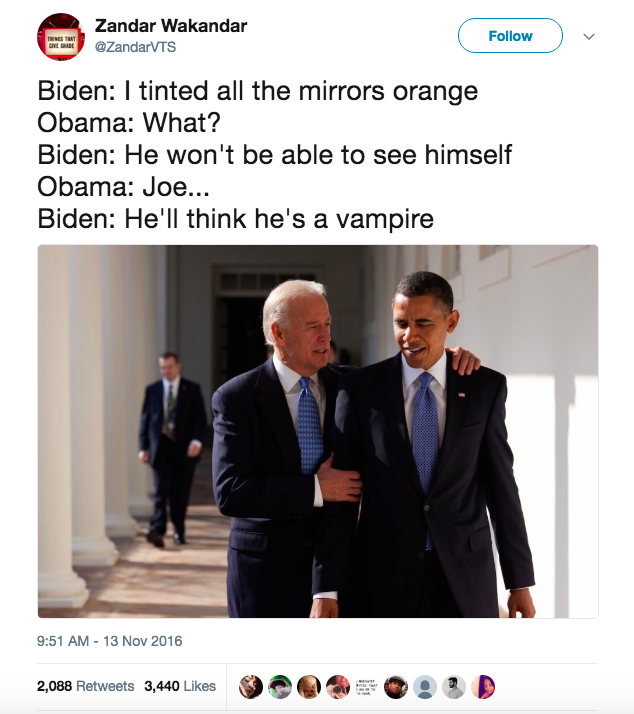 READ MORE:
He's REALLY not taking it well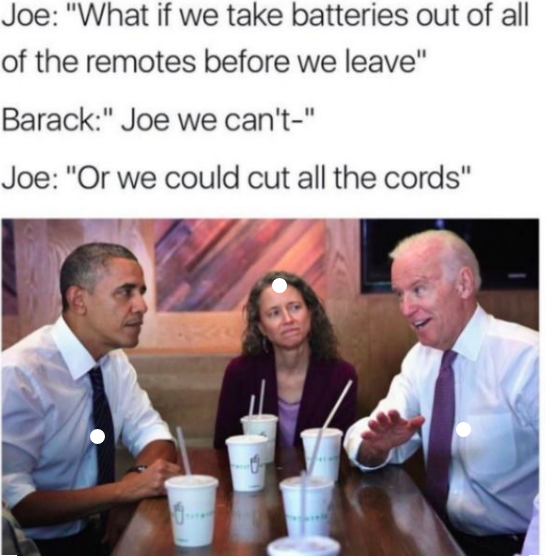 Even celebrities are powerless to resist the Joe Biden meme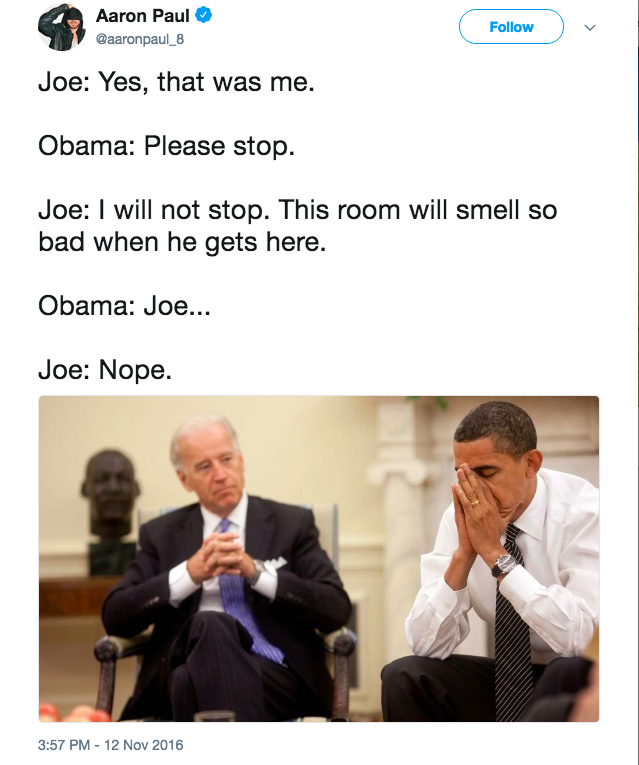 Sadly, hitting a president is in fact against the law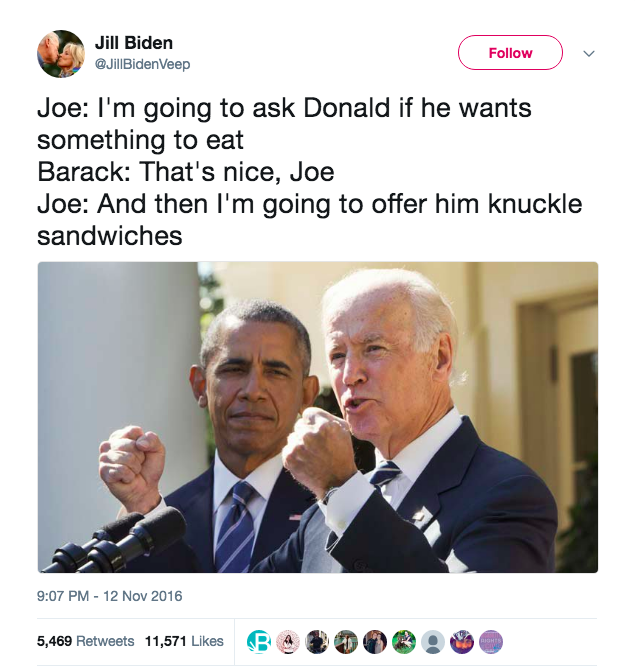 Hates: Oppression, injustice, racism
Loves: ICE CREAM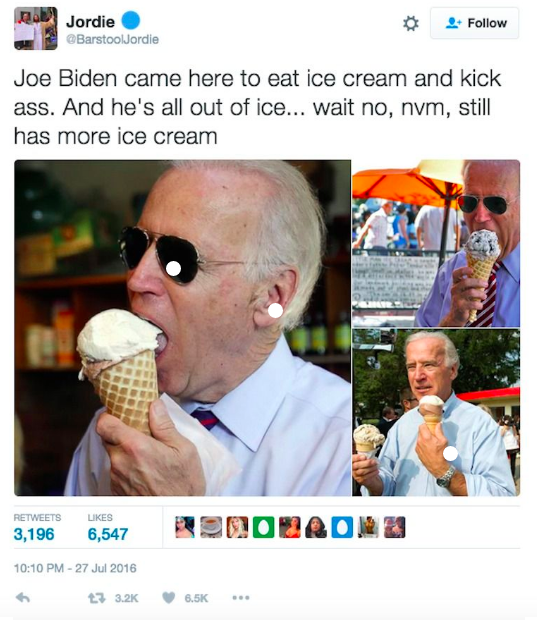 The Biden memes that don't even include Biden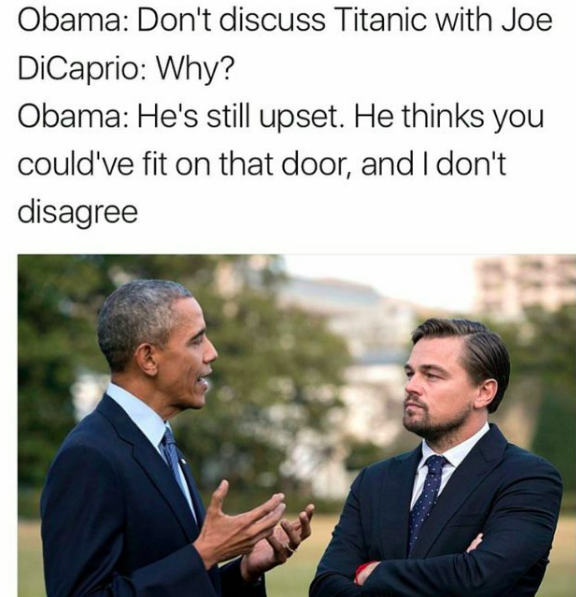 When Joe puts the new guy in his place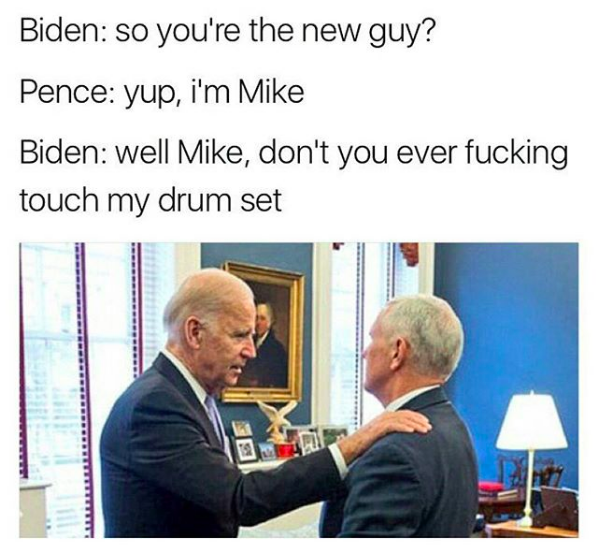 READ MORE:
Joe doesn't care if you bring your own router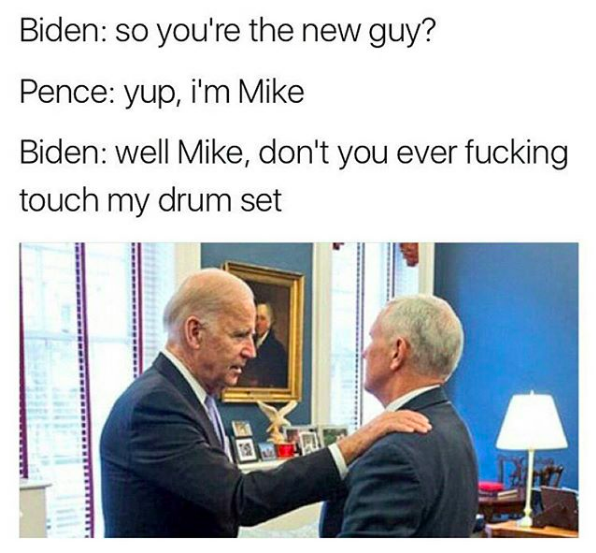 The true American icon that is Joe Biden during the Easter Egg Roll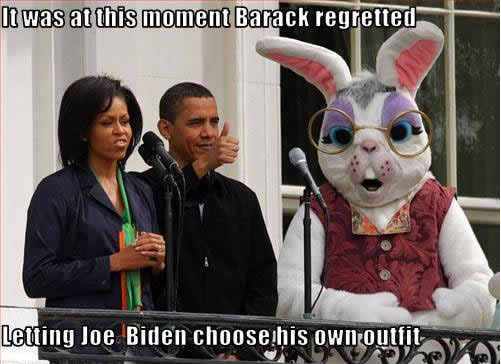 The nuclear family can be anything you want it to be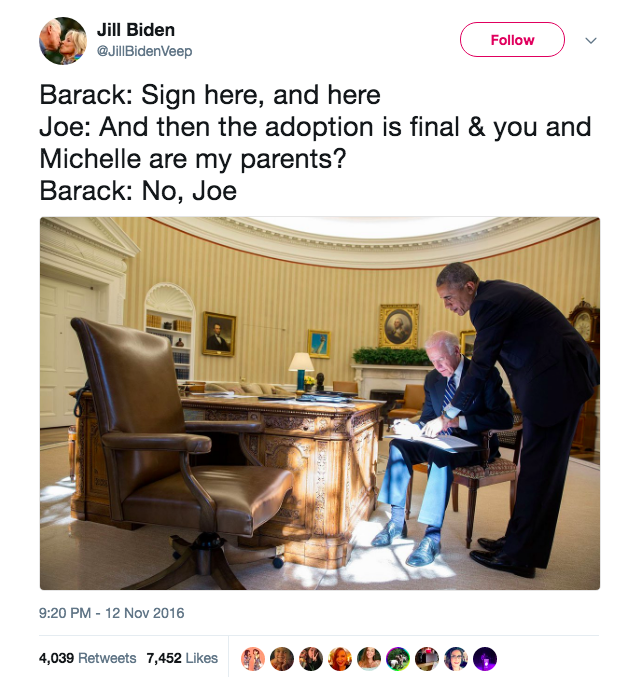 Joe takes on the Wet Bandits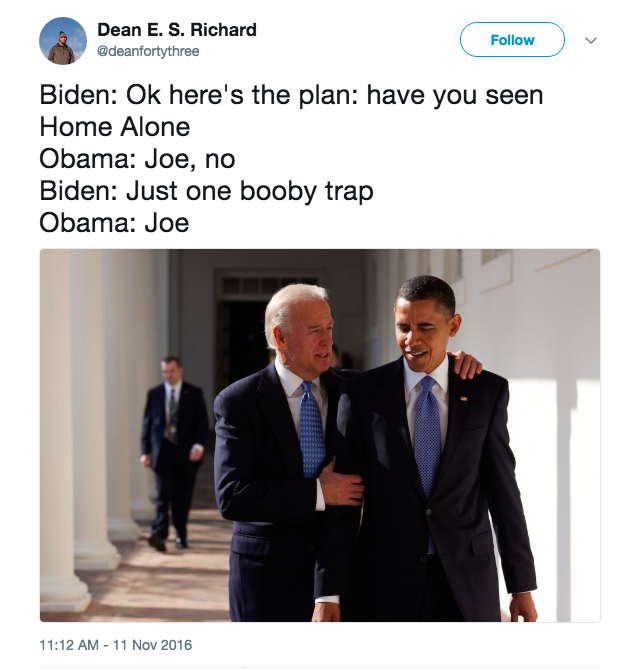 Joe's good. Joe's always good.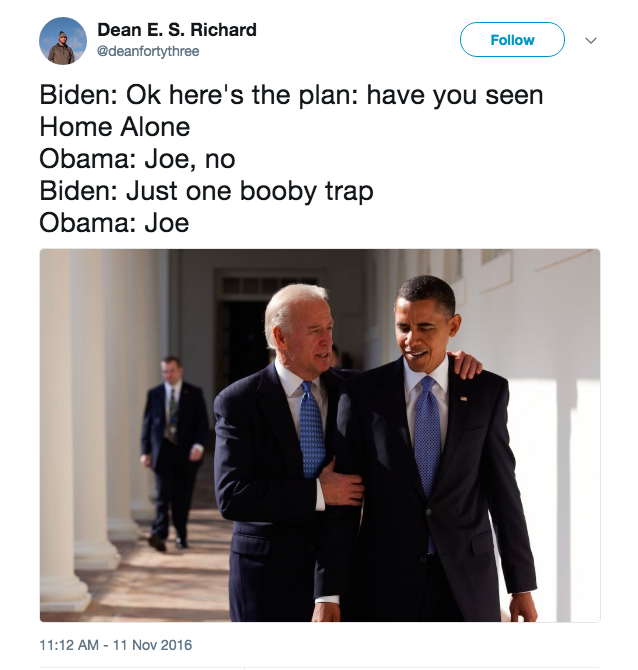 Editor's note: This article is regularly updated for relevance.