If there were ever a need for a 4chan Bat-Signal, the time is now. 
Two 15-year-old girls in Maine were arrested Monday after they tweeted a video allegedly showing them stuffing an 8-week-old kitten into a microwave and turning it on.
The teenagers have been charged with animal cruelty, reported the New York Daily News. Because the girls are minors, their names were not released. 
In the past, age hasn't stopped 4chan's random imageboard /b/, the Internet's Sodom and Gomorrah, from digging up personal info of anyone messing with baby cats and dogs, then making their lives hell.
In August, /b/ raged against a South Carolina teenager for kicking a kitten on Vine. /b/ retaliated against 17-year-old Walter Easley by posting his personal information online, contacting his school and local newspaper, and prank-calling his home. /B/'s tactics ultimately paid off. On Aug. 19, Easley was arrested and charged with cruelty to animals. 
Anonymous, the 4chan-spawned hacktivist collective, went after two teenage girls at a U.K. boarding school after they were caught on video throwing a kitten back and forth until it lost consciousness. The title of the document that ID'd the girls and their school: "Don't fuck with the kittens."
A week ago, /b/ hunted down the information for Kevin, a senior at Maryland's Tuscarora High School, who uploaded the following photo to his Instagram: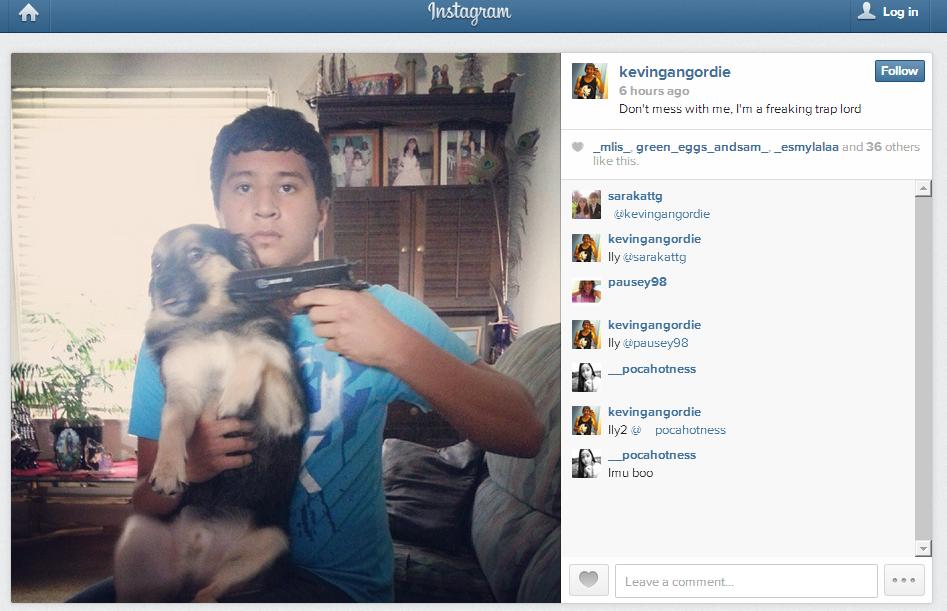 Eventually, Kevin deleted it and the rest of his photos. But it was too late. 
"[T]his bitch needs a good raiding," one anonymous user wrote in a /b/ thread containing his full name and links to his Twitter profile and Facebook page.
As was the case with the cat Easley abused, the kitten from Maine was retrieved by authorities and is in good shape. It is currently up for adoption at the Animal Refuge League in South Portland. She's been renamed Miracle, WGME reports.
Cumberland County District Attorney's Office is handling the case against both girls. The teenagers are expected in court in November. 
H/T New York Daily News | Photo by david_shane/Flickr