Jasmin Kaur, a Sikh poet and activist, is reclaiming the meaning of her viral poem from white feminists.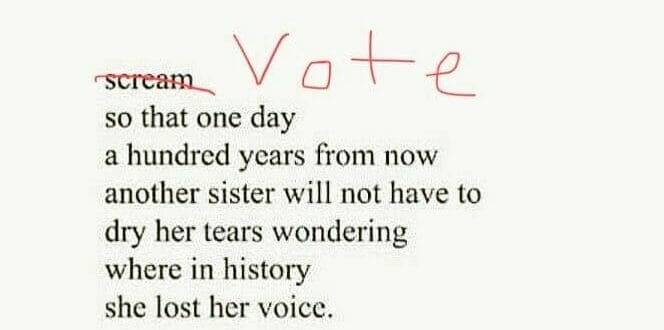 The edited poem, which changed Kaur's opening line from "scream" to "vote," began to circulate following Brett Kavanaugh's confirmation hearings; in one screenshot, a white-skinned woman's post of the edited poem had been shared over 18,000 times. With Democrats upset over the confirmation of Kavanaugh, who was accused by multiple women of sexual assault, and with the midterm elections approaching, the push to vote has been a theme on social media.
"Recently, a terribly edited version of one of my poems started making its rounds in white feminist spaces," Kaur wrote. "When the word scream was changed to vote, someone made several shitty assumptions."
Kaur explained that the poem, ironically, was written to reflect on the way that Sihk voices are erased in media. She also said that the world "selfishly consumes" the work of women of color.
Kaur concluded the post by saying, "If you, as a white person, feel that I matter so little within the context of what I create… you're colonizing my poetry."
Many online agreed. As one Kaur fan said on Facebook, "A white woman decided to co-opt one of my favorite poems written by a Sikh woman for her own agenda."
White women have a history of co-opting the work and social movements of women of color, with little regard to who deserves the credit or has put in the labor to move the needle forward. #MeToo went viral last year after actor Alyssa Milano asked women to share their experiences with harassment and assault. However, it was a call to arms that was actually created over 10 years ago by activist Tarana Burke.
In an additional post on Twitter, Kaur simply said, "I didn't stutter. I said scream. Not vote."
Kaur did not immediately respond to the Daily Dot's request for comment.