Several hours after Isabella Castillo disappeared on March 25, her aunt received a strange text with a chilling message: Isabella was safe. But she was never coming home.
It sounded scripted.
Police and local authorities feared Castillo had become a victim of sex trafficking—held against her will and forced to send the strange message to her aunt.
Terrified, her family exhausted every avenue they could to publicize Isabella's case. But it was on Facebook where they found the most support. On April 7, a page called "Missing," which specializes in missing-persons cases posted a flier with Isabella's info—the same kind you see hanging in gas stations or pasted on the side of a milk carton. Missing's post on Isabella was shared more than 5,000 times.
On April 9, Isabella suddenly contacted her family. She was safe. She'd never been a target of sex trafficking; she'd simply run away after getting in a fight with her aunt.
"The more attention my disappearance created the worse my anxiety became," Castillo later said. "I felt like everything happened so fast and no one would ever forgive me. I was fearful of the consequences of my actions."
Thanks to Missing, Isabella had become social-media famous. While the Internet has long played a role in helping solve missing persons cases, nothing quite matches the reach of Missing, a single Facebook page. With a quarter of a million followers, it's easily one of the Internet's most influential platforms to spread news about the missing.
It began seven years ago—on Myspace.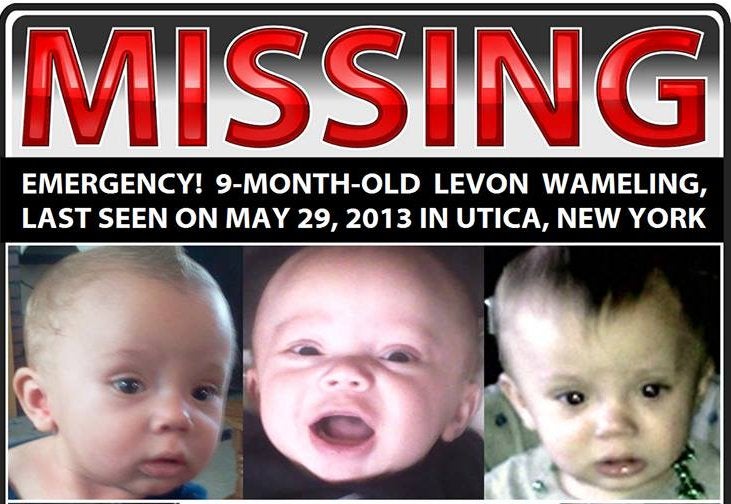 Levon Wameling, missing since May 29, 2013
In 2006, a judge in Nebraska sentenced Richard W. Thompson to 10 years of probation, but not prison, for sexually assaulting a 13-year-old girl. Thompson, at 5-foot-1, was too short to survive in a state prison, the judge reasoned. Tim Caya, an unemployed father of three in Brookings, S.D., was outraged when he heard the news. He couldn't do anything about Thompson, but he could help the victims of people like him.

"I just kept hearing all of these stories about missing kids and sex offenders," Caya said. Rather than rely on a static webpage, he used what was a somewhat revolutionary step in the search for the missing: the dynamic, constantly updating social network at Myspace. There, he worked with family members, local police, and friends of the missing to help track people down.
And it actually worked. People were being found.
When a 15-year-old girl ran away from a drug rehabilitation center in July of 2006, Caya was enlisted by family members to help find her. Using the missing girl's photograph and information, he created a digital poster that was circulated among his network of over 18,000 Myspace friends.
Within three days, family members were getting emails from friends of the missing girl and strangers saying they had spotted her. One of the tipsters even provided a phone number that the missing girl used to make an outbound call. The runaway's half-sister used the number to track down the location of the girl, which ultimately led to her safe return.
In another case, Caya dug into a missing girl's friends list. Info from the National Center for Missing and Exploited Children suggested she might be in Bullhead, S.D. So when Caya found one of this girl's friends was located in the same city, he posted a bulletin with information about the girl and her friend. A tipster messaged him, claiming to know the location of the pair, and he forwarded it on to police. The girl and her companion were found, alive and well, at a nearby hotel.
As Caya's Myspace page was finding success, the network itself was withering. Users were tired of Myspace's sloppy design, its susceptibility to spam, and the ease with which child predators prowled its pages. Facebook, launched two years prior from Mark Zuckerberg's dorm room, was cleaner, easier, and (at the time) safer.
The world's social media population was migrating. Caya was quick to follow and replicate his success. Since launching in 2006, the Missing page has ballooned to nearly a quarter-million followers.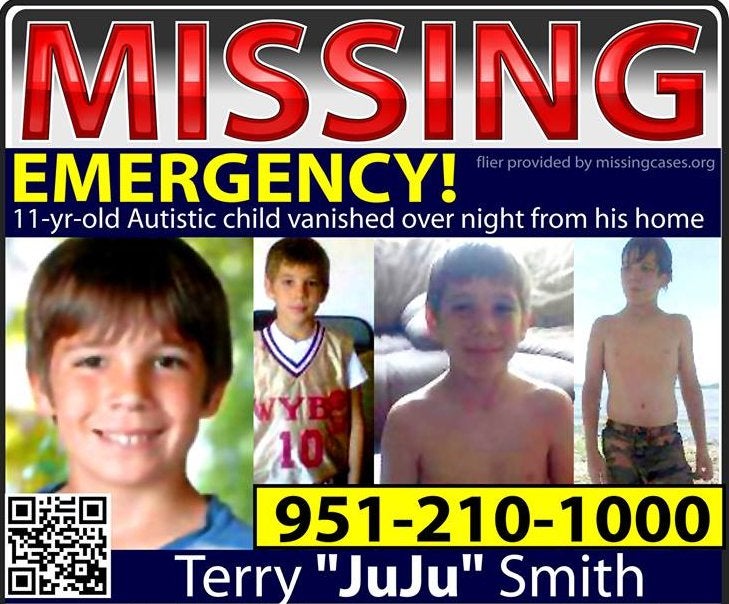 Terry "Juju" Smith, missing since July 6, 2013
When asked how often his page had helped find missing people, Caya simply responded, "Lots of times." He was being characteristically laconic but also entirely honest: It's hard to directly link the page to a solved case. But family members often credit his digital flyers for finding their missing loved ones.
Caya's more than just an admin. He still does his own sleuthing to help find missing teens.
"I look up people and try to get their friends to tell me where they are at because most of them are runaways," he said.
The page has become so popular that in February Caya reached out to his followers for help managing it. Steve Raw responded to the call. He was previously involved in the online hunt for finding Isabel Celis, a still-missing 6-year-old who was abducted from her Tucson home in 2012. That case left him with a lingering desire to help out, and he now serves as vice president of the Missing page. He helps to create the page's trademark digital posters, many of which receive thousands of shares, and sometimes tens of thousands.
To Raw, the Missing page works like a real-world (though deadly serious) version of six degrees of Kevin Bacon, the famous parlor game that theorizes any two people can ultimately be connected by six acquaintances. If enough people share a poster on Facebook, there's a chance it will eventually show up in front of someone who's seen the missing person.
"It really helps to have a central hub," Raw said, "one place where people can go and find out this information."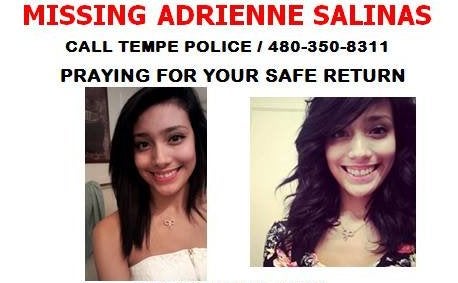 Adrienne Salinas, missing since June 13, 2013
Though they may have perfected it, amateurs like Raw and Caya aren't the only ones who recognize the value of Facebook as a publicity machine for finding missing persons. The National Center for Missing and Exploited Children has just begun to tap the potential of Facebook's billion users, according to Robert Lowery, the group's senior executive director.
"One of the strongest tools we have is sharing images of children, and we use a lot of different ways of doing that, but none more powerful than social media," Lowery stressed.
Lowery said that distributing images (in all mediums, not just online) has about a 15 percent rate of children being returned. He said it's difficult to determine where people are seeing these images because it is not always reported to law enforcement, but social media is increasing the distribution of how far a photograph can geographically reach.
As for the Missing page, Caya doesn't have any big plans. He is just going to keep doing what he has done for the past seven years. If Facebook goes the way of Myspace, you can bet he'll find a new home.
"I just hope, you know, that my page keeps helping people," he said.
Illustration by Jason Reed