In a photo recently uploaded to Instagram, influencer and owner of cannabis vape brand Ignite Dan Bilzerian appeared to photoshop the two women standing with him.
The photo, which was uploaded by both rapper Cardi B and Bilzerian, shows the two standing next to each other by a tall white chair. In the background, a television can be seen near another, unidentified, woman. In Bilzerian's version, both women's stomachs have been flattened, their backsides have been rounded, and the television screen shows the logo for his marijuana brand.
Bilzerian's apparently simple, egotistical edits probably would have gone unnoticed if Cardi B hadn't shared the exact same photo—seemingly unedited—to her own Instagram. With both photos side-by-side, it is clear that some work was done on the version uploaded to Bilzerian's page.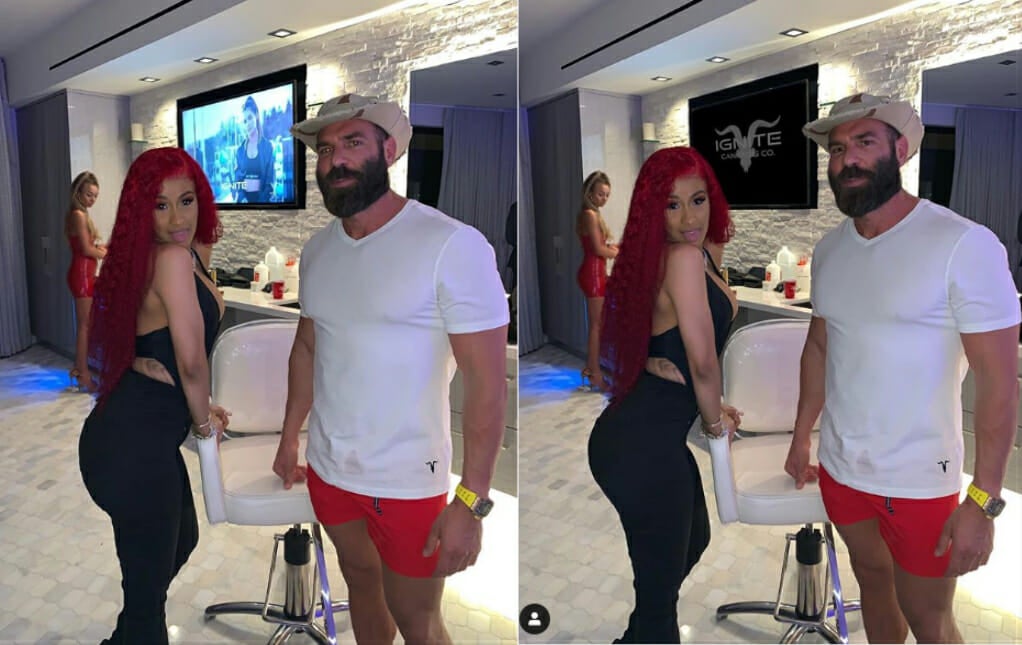 Atlantic reporter Taylor Lorenz noticed the puzzling edit. She shared a short video, switching between the two versions of the photo, to her 68,000 Twitter followers. Lorenz nodded to Instagram user chelseaelayne for initially sharing the photos.
https://twitter.com/TaylorLorenz/status/1100250291566530560
Cardi B and Bilzerian have yet to comment on the photo. Notably, he didn't appear to use any of his photoshop skills on his own perceived imperfections, merely adjusting the women around him.
We've reached out to Ignite about the controversial Instagram.
READ MORE: