Like Gen. George S. Patton at the Battle of the Bulge, a man known only as "Bob" is leading thousands of tanks into the heat of combat. Only this battle is being fought online, and Bob's foe is the unflinching behemoth Google.
Oh, and Bob is an ASCII-art stick figure.
On Nov. 7, Google began requiring YouTube users to sign into Google+ before commenting on videos. The new feature was quietly rolled out while the world gawked at Twitter's initial public offering. Most of the backlash against the change has focused around anonymity, since Google+ requires people to use their real names.
High profile YouTubers like AlphaOmegaSin have created videos condemning the change. A Change.org petition imploring Google to rollback the feature has collected 134,000 digital signatures. And a day after the changes were made, Jawed Karim, who founded the video hosting site with Chad Hurley and Steven Chen in 2005, spoke out against Google+ in his first YouTube comment in eight years.
The most interesting form of retaliation against Google has been through a grassroots campaign called "Bob is building an army."
Over the past 48 hours, YouTubers have blanketed the comments sections of some of the Internet's biggest videos with ASCII art of a tank and a man hoisting his arm up in the air. 
"Bob is building an army," the caption reads. "This tank and Bob are against Google+. Copy and paste this all over YouTube if you are with us."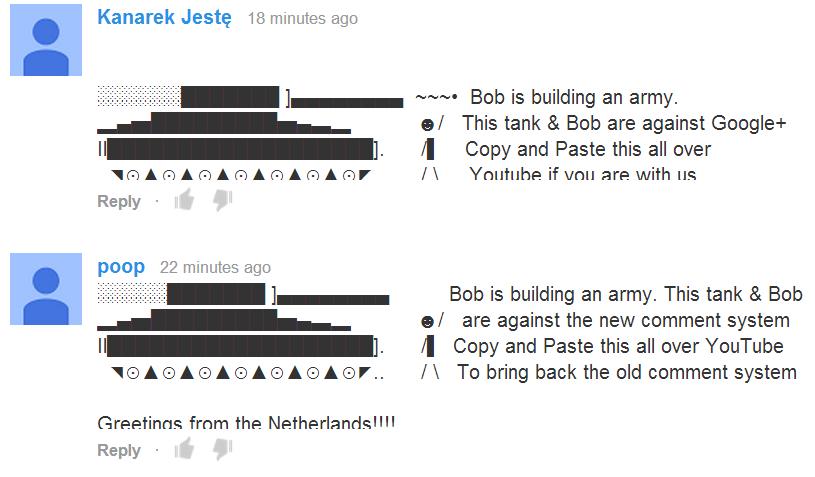 So far we've seen the ASCII art in the comment sections of videos from Justin Bieber, Psy, and Lady Gaga. (Click to enlarge.)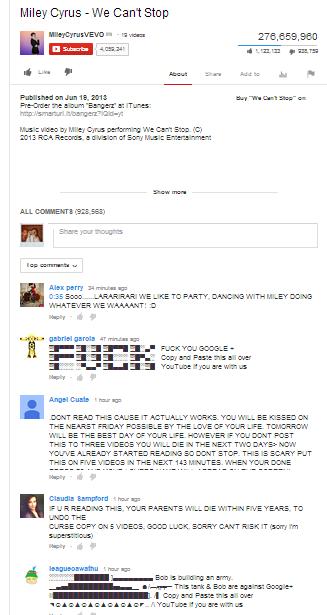 Another "air support" variation of the ASCII art has also been seen in the comment section for Ylvis's "The Fox."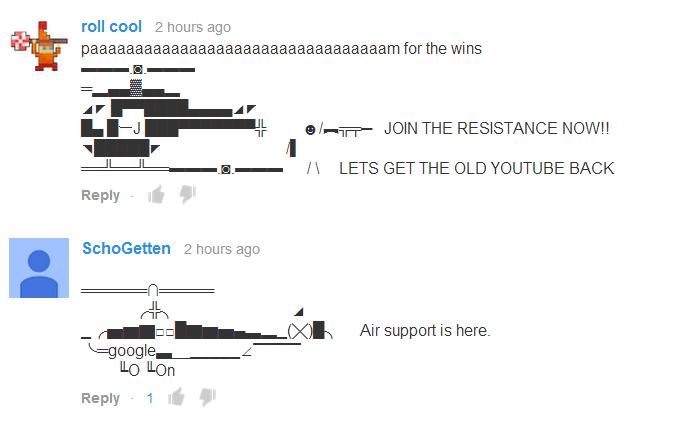 Google has yet to respond to Bob's demands. 
H/T @bluechoochoo | Photo by x-ray_delta_one/Flickr (Remix by Fernando Alfonso III)