Freshman Rep. Madison Cawthorn (R-N.C.) has only been in office for a few weeks, but already he's attracted a slew of controversy.
Cawthorn has come under fire for giving a speech to the crowd responsible for the Capitol riot. Some believe he should be expelled from Congress for helping incite the violence. He's also been criticized for claiming that he was armed during the attempted insurrection.
Today, allegations emerged that Cawthorn may have misled people about training for the 2020 Paralympic Games. According to the Nation, Cawthorn, who was paralyzed in a 2014 car accident, spent years claiming that he was training for the elite athletic competition. There is scant evidence this is true and much reason to believe that it's not.
A spokesperson for Cawthorn's office told the Daily Dot that he did train for the 400-meter wheelchair race "with the goal of competing in the Tokyo Olympics."
"Due to a back muscle injury, he was unable to continue pursuing that dream," they said via email, adding that the effort "further underscores the passion Congressman Cawthorn has always possessed to represent his country."
In July 2019, Cawthorn made an Instagram post announcing that he wouldn't be able to compete due to back trouble.
In numerous Instagram posts in 2017-2019, which remain live as of this writing, Cawthorn claimed he was training for the Paralympics. One of the posts inexplicably includes the hashtag #whokilledjfk.
"I have an opportunity to represent my entire country at the Olympics in 2020," he posted in September 2018. A month later, he captioned another post, "This is my first year, I train in a garage, and I am going to beat you like a drum in Tokyo."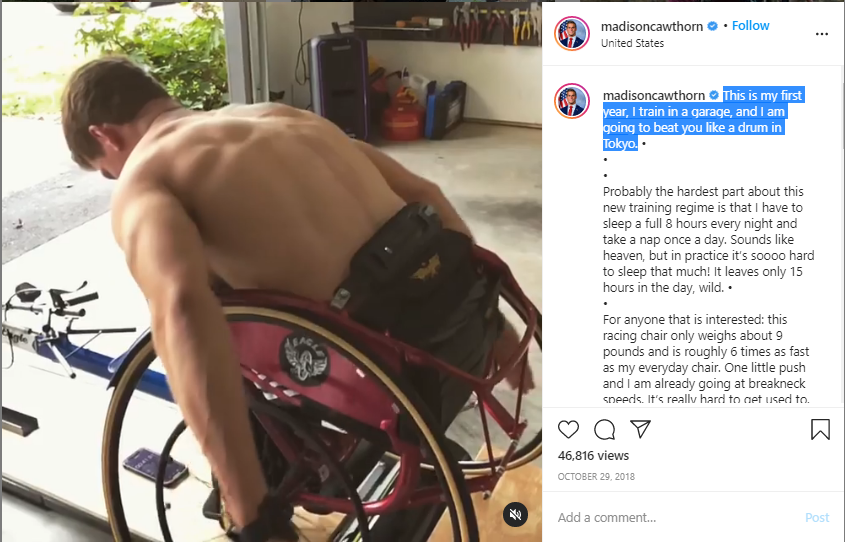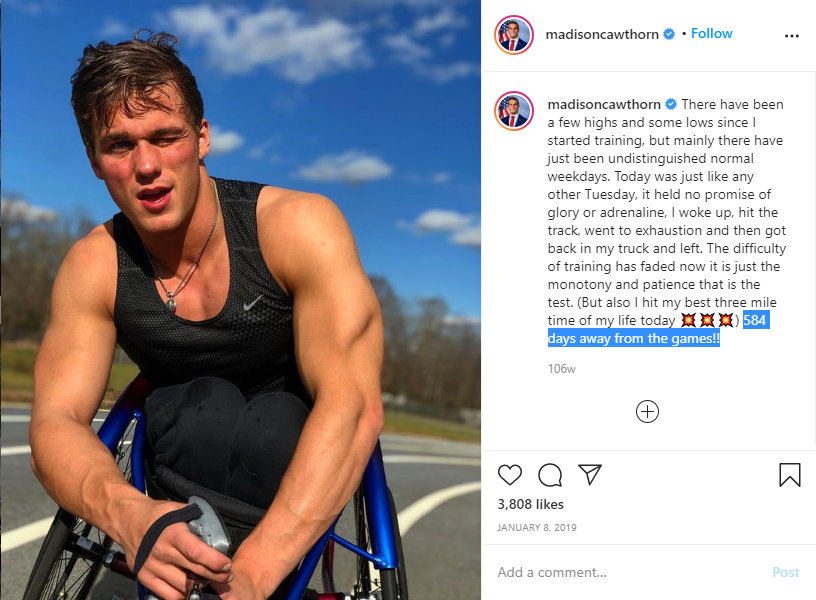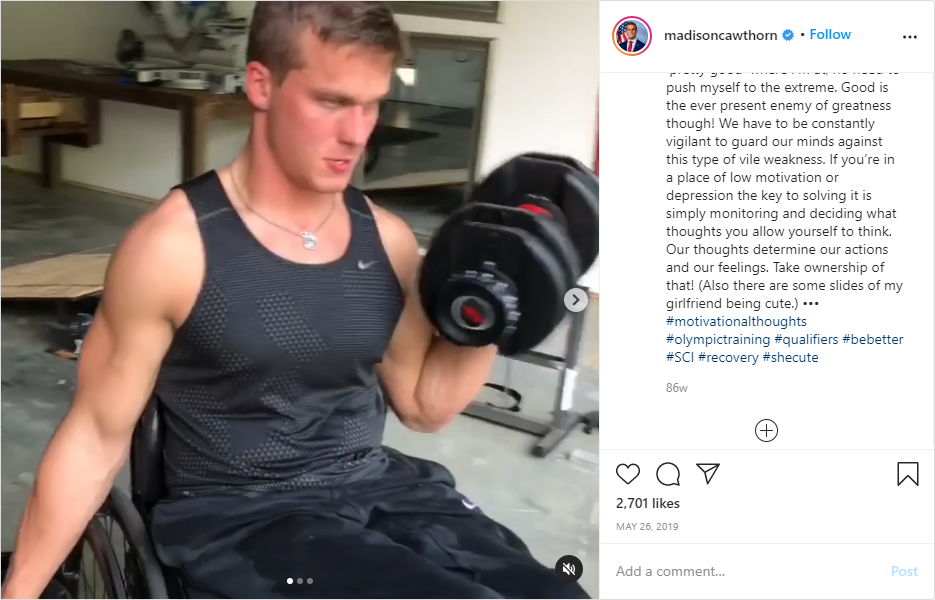 But Paralympians told the Nation that Cawthorn's claims are gross overstatements at best.
"It's like a kid saying they want to play in the NBA when they're on their fourth-grade basketball team," three-time Paralympian Amanda McGrory told the outlet.
Others said that Cawthorn didn't appear to have joined a team or participated in any qualifying events, and wasn't known to people in the small, elite wheelchair-racing community.
Further, McGrory noted that Cawthorn isn't on the International Paralympic Committee registry, which is another prerequisite to competing internationally.
While Cawthorn may have had the intention to compete, it seems he took no steps towards realizing that dream beyond working out.
People flooded his social media with criticisms after news of his alleged duplicitousness broke. Posts about his supposed training are filled with comments calling him a "liar," "disgrace," and "fraud."
This isn't the first time Cawthorn's been accused of lying. An outlet in his hometown reports that he lied about his accident derailing plans to attend the U.S. Naval Academy. In reality, Citizen-Times reports that he was rejected before the accident.
The Nation also noted that there's no evidence to back up his claims of being a successful business owner at the time of the accident. Cawthorn was a teen at the time and his company wasn't created until five years later.
Paralympian Brian Siemann told the Nation that Cawthorn was something of a running joke in the community.
"[My teammates and I] would share whatever posts [Cawthorn] put up and be like, 'Look at what batshit thing he said about the Paralympics this week.…" Siemann said.
"The claims he was making were just so absurd, you have to find some humor in it."
---
Read more of the Daily Dot's tech and politics coverage