BY LUKE O'NEIL
A couple years ago, the comments on my blog started to become overrun with spam, as I'm sure everyone with a blog can relate to. The email alerts were incessant. I had to turn them off, and I stopped paying attention to whether anyone commented altogether. I was essentially run out of my own blog by SEO scoundrels who were trying to game the system by seeding blogs everywhere with links to their shitty sites.
But then a year or two ago, Google adjusted its algorithm, recognizing these types of scams for what they are, and started penalizing sites who carpet-bombed the Internet with their spam comments. Good news, right?
Now the spammers had a problem. They had dropped thousands of spam comments on thousands of blogs that they couldn't get taken down. So they hired legal teams, or at least people pretending to be lawyers, to accuse blogs like mine of harming their reputations. The balls on these people. Talking Points Memo and Boing Boing have written about this in the past.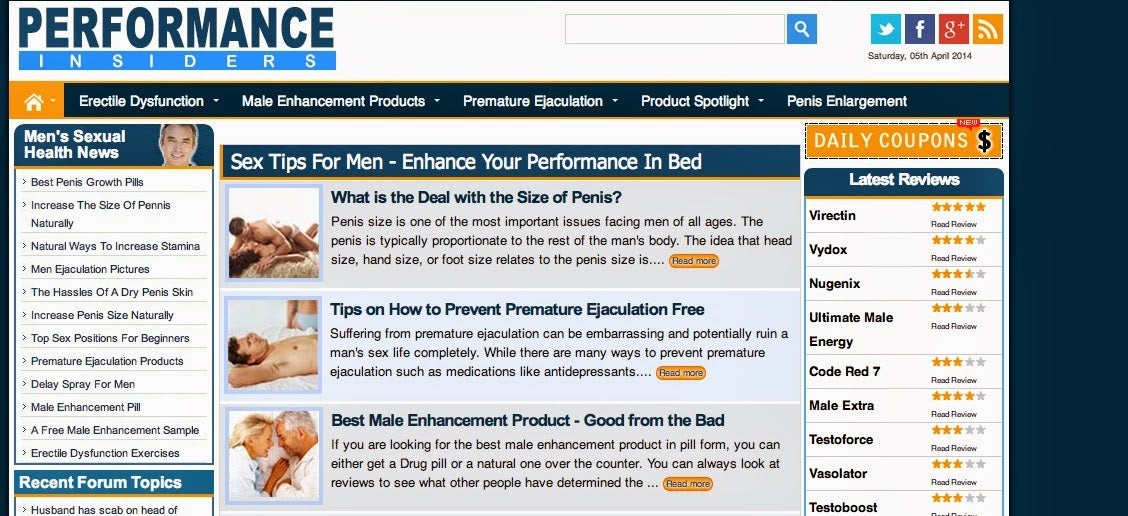 My name is Craig Schwartz and I am duly authorized to act on behalf of PerformanceInsiders.com. The purpose of writing this mail is to get few of the links removed from your website which are pointing to http://www.performanceinsiders.com/. These links are not created by us and we do not have any idea about it.

In addition, Taking Google's latest updates into account, my links on your website will also affect search engine visibility and online reputation of both of us.

Hence, you are requested to remove those links in good faith which are posted on your website without permission/notification of PerformanceInsiders.com.

Below is/are the link/links I have referring to –

http://www.putthatshitonthelist.com/feeds/8994829109960802707/comments/default

I would really appreciate your help in removing links mentioned above to safeguard reputation of both of us.

Please let me know in case you have any queries or questions regarding the same.

P.S.:- If those links are not removed in good faith within 48 hours, I will be forced to file legal court-case to recover possible cost of copyright infringement.
You do not have any idea about it? Sure you don't. And, while I'm not a lawyer, I'm pretty sure that linking to a site doesn't constitute copyright infringement. Especially when it was your site doing the linking in the first place. This is like a guy who breaks into your home suing you because the police caught him and it ended up ruining his reputation when he went to jail.
This is about the fourth such email I've gotten in the past year or so.  At least MedExpressRX had the decency to be polite about their request.
Dear Admin,

My name is Bryce Mills and I'm sending you this reminder mail on behalf of MedExpressRx.com, regarding removal of links on your web pages pointing to our site.

While reviewing my site's links I noticed that some of your website's pages have links to our site. We have discovered that company we hired to help promote our website, medexpressrx.com, has used variety of questionable techniques to secure linksto our website. These links may have been acquired against Google's Webmaster Guidelines and were placed purely for SEO purposes, with the intention of manipulating search rankings.

We therefore request you to help us by removing the below mentioned links from your pages.

As far as we are aware, there are (or have been) link at these URLs:

http://putthatshitonthelist.com/2011/01/sarah-palin-took-aim-at-health-care.html

The presence of these links is harmful to our site's good will with search engines, and unfortunately, retaining them may also be potentially harmful to your own website's reputation.

We would greatly appreciate your help with resolving this problem. You can also let us know once the links to medexpressrx.com have been removed by return email.

If you need any more information from us, please email me and I will be happy to assist. We apologize for any inconvenience this has caused you and do appreciate your help.

Sincerely,

Bryce Mills
Geeks2U, which sounds like a fabulous site, seems to have hired someone appropriately clueless to handle its affairs.
Dear Admin,

I need the following link to my domain (geeks2you.net) removed from the following page:

The link is here: http://www.putthatshitonthelist.com/2012/09/thought-catalog-does-it-again-with.html

Thank you for your quick handling of this issue.

Sincerely,

Tareq

Geeks 2 You
I wrote back:
Why is it there in the first place? That's a spam comment.
His response:
Thanks For your Reply. I want to remove the link from your page. Please remove it.

Sincerely,

Tareq

Geeks 2 You
I responded again:
Why is the link there in the first place? Did you spam blogs then get called out for it by google?
No response that time.
I'm happy to take the comments down, because I don't want them there anymore than they do. But since I got so many of them I turned off the comments on my blog and I don't even know where to find the offending links anymore. I wrote back to PerformanceInsiders explaining as much:
I just want to be clear about what happened here. Your site spammed blogs like mine with links, and then you got in trouble with your Google ranks, so now you're saying you're going to sue me if I don't take down the spam that you put on my site?
He's right about one thing. Someone deserves to be sued.
Luke O'Neil is a writer in Boston. Follow him on Twitter. This story originally appeared on Put That Shit on the List. Republished with permission.
Photo via JeepersMedia/Flickr (CC BY 2.0)