Kayla Nicole Jones, who is known for her YouTube comedy channel Nicole Tv and numerous memes, got her wig snatched while fighting–and someone recorded the whole thing.
"Now why my good sis Kayla Nicole (NicoleTv) fighting?" Twitter user @theeStallionHoe wrote, along with a clip of the alleged fight, which has been viewed 4 million times.
https://twitter.com/theeStallionHoe/status/1199125927524995073
In an Instagram post, the Shade Room explained how and why the fight–which was allegedly between Jones and her longtime friend Lyric–went down.
https://www.instagram.com/p/B5TwOMMgWvu/?igshid=wd5c08fpot65
"We spoke to both parties and the fight occurred last night, after their link up went left. SWIPE as they explain or check Kayla tags for the full video," the Shade Room wrote.
According to the posts, Lyric claims she doesn't fight and that Jones started the beef.
"Girl I was the only friend you had," Lyric wrote. "You got into it with Ti, Baby Fendi, and me all in less than a month. We got into it the first time and you tried to fight me and I didn't run to the internet. But you think I'm not gone do it now? After you put your hands on me?"
Lyric also urged people curious about her side of the story to follow her on social media, where she will be sharing a video about the incident.
"Swipe up to subscribe [because] it's most definitely coming!" she wrote.
Jones responded by calling out Lyric in an Instagram live stream. She claims Lyric instigated the fight and tried to injure her assistant.
"You told me to come outside and fight," she said in the live stream. "This girl tried to run over my assistant."
https://twitter.com/Mr_Confident_/status/1199146803716853761
Fans both defended Jones and criticized her.
One fan wrote that they "believe Kayla," while another said they were "starting not to like her" because she's "getting into a lot of fights."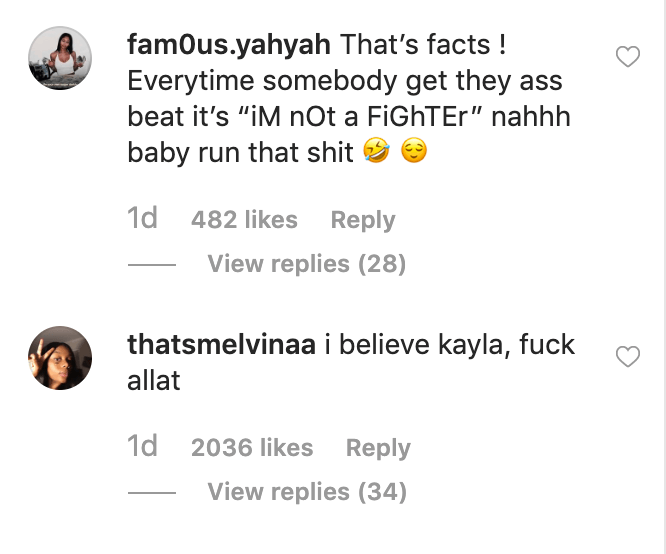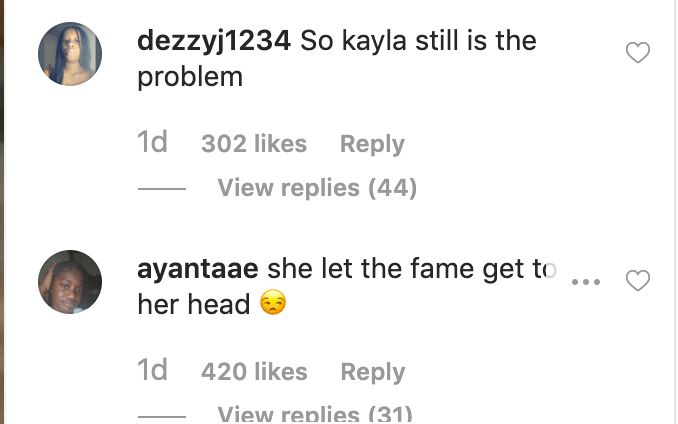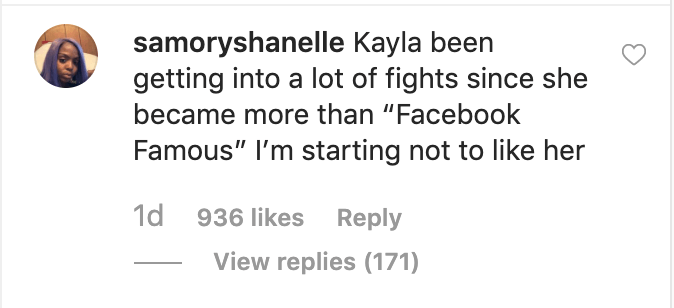 So far, Lyric has yet to post the video she promised fans who are eager to get the whole story.
READ MORE: