Remember DJ Kitty, that rascally feline whose YouTube clip went viral a few years ago? Well, he's back—in mascot form.
You may recall that in his eponymous video, DJ Kitty wore a backwards MLB cap and an oversized Tampa Bay Rays jersey.
That's no happy coincidence for the team. According to Dave Haller, the Rays' director of communications, the original viral video was crafted in 2010 by the team's fan experience department.
In fact, the first time the public ever saw the clip was "as a scoreboard video at our ballpark," Haller told the Daily Dot via Twitter.
The new mascot, also called DJ Kitty, will make his public debut this Saturday at Fan Fest, a multievent, preseason fair the team hosts each year.
The character even has an official Twitter account, which recently tweeted the debut picture of the mascot's costume design.
DJ Kitty is only meant to augment Raymond, the Rays' existing "Sea Dog" mascot. "He won't replace Raymond, but will be visible at some games," Haller said.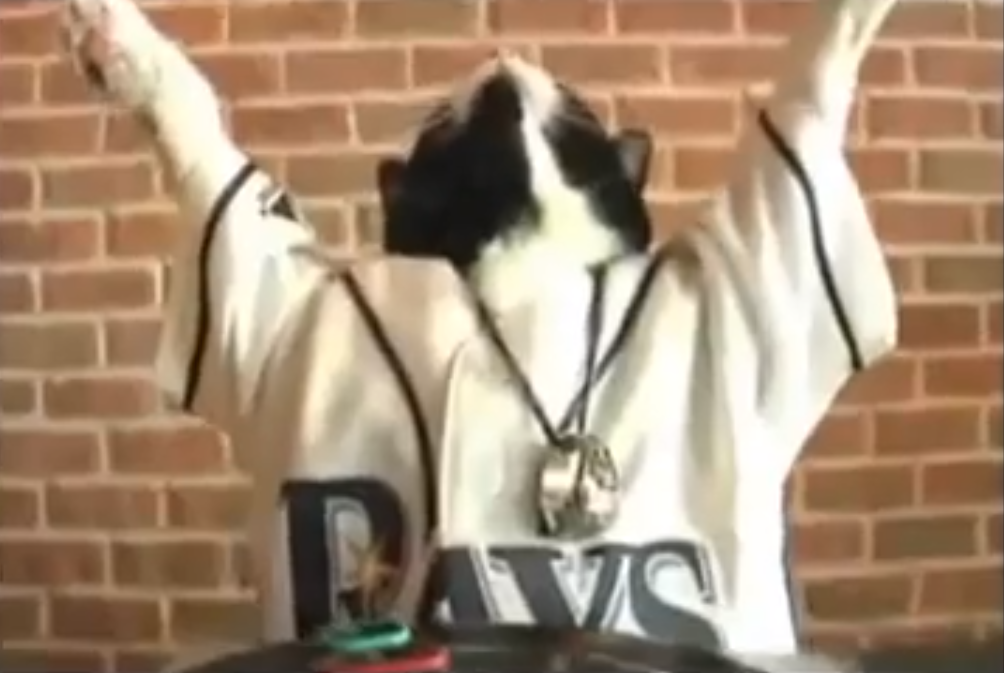 Images via @RaysDJKitty and YouTube