Opinion
Millennials really killed it in 2017. No, like, they killed all of it. Not a single industry was left unscathed by the Midas millennial touch, which burned once-lucrative products and professions to the ground. Applebee's, diamonds, homeownership, movie theaters, cable television, cereal, beer, napkins, golf, motorcycles, light yogurt, soap bars, fabric softener, gyms… millennials put everything out of business.
Despite the entire millennial population's effort to upend the status quo as a means of adapting to financial instability, certain millennials have done greater damage to this year than anyone else, effectively killing 2017 altogether. From Man Bun Ken to Tomi Lahren, we've ranked the year's worst.
(Where the millennial generation actually begins is a point of frequent contention. But for the purposes of this list, anyone born after 1980 is eligible.)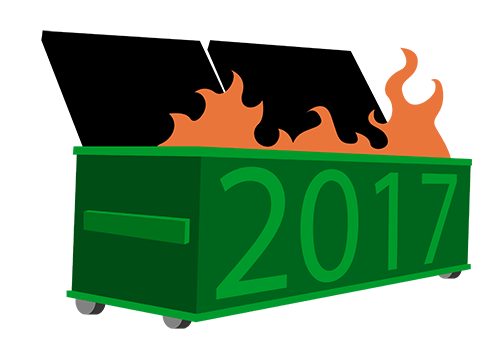 1) Tomi Lahren
Despite Tomi Lahren's insistence that she's not like the other snowflake millennials, her existence is millennialism encapsulated in 2017, and her hypocrisy is her defining trait. She's continued to rail against Colin Kaepernick and Jemele Hill for speaking out against police brutality and systemic racism, but she sought sympathy after having her own position on Glenn Beck's the Blaze terminated for being openly pro-choice. She bashed Obamacare yet acknowledged she so fortunately had healthcare under her parents' plan at 24 years old—a benefit, as she would say of Democrats, "handed to her" via the Affordable Care Act. She rants about whiny liberals, but her "Final Thoughts" segment that's followed her through her unemployment and into her tenure with Fox News is literally just a minutes-long shouting match. As the adage goes, Lahren is a snowflake to rival all snowflakes, unique, just like everyone else. —Samantha Grasso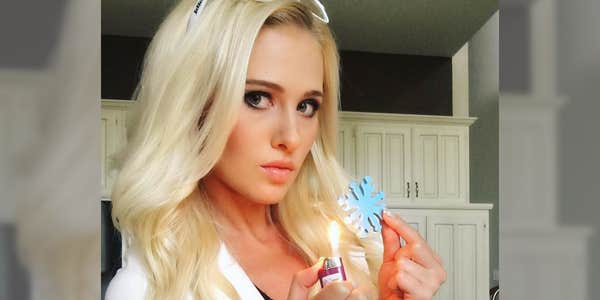 2) Mark Zuckerberg
Mark Zuckerberg has always maintained that Facebook is an instrument for good, but while he may be a world-renowned philanthropist, hubris comes for us all, and Zuck had to own up to it in 2017.
His technology was so agnostic that it couldn't weed out the Russian trolls who framed its conversations. The system was vulnerable, and Zuckerberg's idealist dream went off the rails when insidious users helped swing the presidential election. Zuckerberg had to stand before Congress and pass along thousands of ads that came from Russia.
Between taking tone-deaf VR tours through Puerto Rico, two former Facebook executives warned us about his creation: Facebook may have brought connectivity to the rural corners of Earth, but this year we fully realized the system only truly cares about spawning more Facebookers. —Ramon Ramirez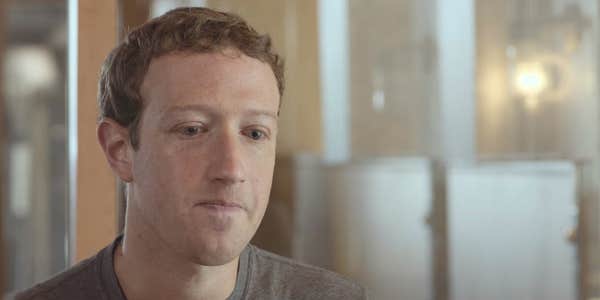 3) Brock Turner
Yes, convicted rapist Brock Turner made headlines in 2016 when Judge Aaron Persky handed him a six-month-turned-three-month jail sentence for raping an anonymous woman in 2015. But in 2017, Turner had the audacity to not only become an "advocate" and warn college students across the U.S. about the dangers of binge drinking and "party culture," for which he blames his past behavior, but to appeal his three convictions two months into a national conversation centered on women who, much like Turner's victim, were violated and have since spoken out against their abusers. The appeal reveals a continuing lack of understanding and remorse from Turner and his family, who have argued that Turner has been unfairly punished for "20 minutes of action." —S.G.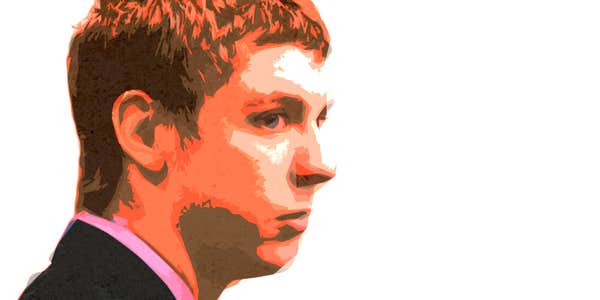 4) Stephen Miller
The 32-year-old White House adviser spearheaded Trump's executive order banning immigration from Muslim-majority nations. He's made racist jokes since high school when he yucked about janitors to jeers from fellow students. At Duke, he developed his contrarian conservative voice at the school paper—punditry that served him well when, on CNN this summer, he attacked the Statue of Liberty for being too inclusive. His insults, like calling reporter Jim Acosta "cosmopolitan," seem to dog-whistle white supremacists. Whatever Miller actually believes, he's gearing up for a long fight to curb immigration. —R.R.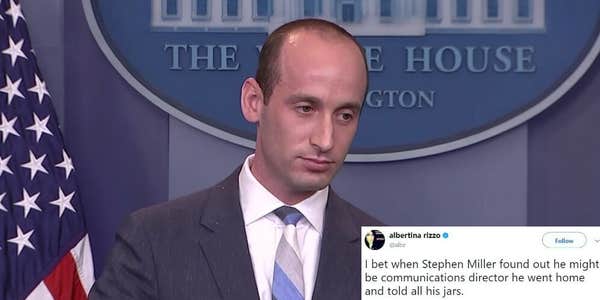 5) Jake Paul
Viner-turned-YouTuber Jake Paul is not just a bad role model for the tens of thousands of tweens who look up to him—he's also apparently a bad neighbor, a bad musician, and a bad philanthropist. I rue the day that news of Paul's neighborhood antics brought his existence into my consciousness, reports saying that Paul and his "Team 10" crew had drawn hoards of young girls to loiter upon his street, bothering other residents in his busy Los Angeles neighborhood. Not only has his ex-girlfriend, fellow YouTuber Alissa Violet, accused him of abusing her multiple times while they were together, but former friends the Martinez twins said they left Paul's L.A. fortress because of his bullying, for which Paul apologized. —S.G.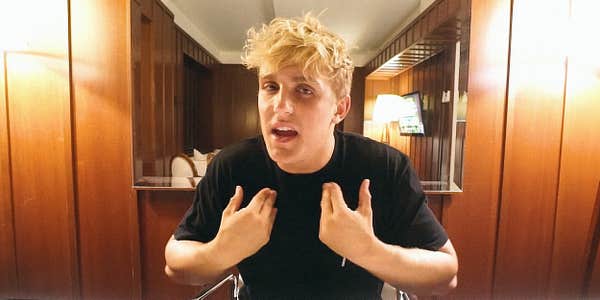 6) Martin Shkreli
Most of Shkreli's worst "pharma bro" antics—disrespecting the Wu-Tang Clan, harassing journalists, raising the price of medication to unfair degrees—came before 2017. But Shkreli is a tragic millennial, and not just because he's incarcerated for securities fraud. He's his generation's first inhumanely selfish business tycoon and an online troll personified. He celebrates the very worst in us. —R.R.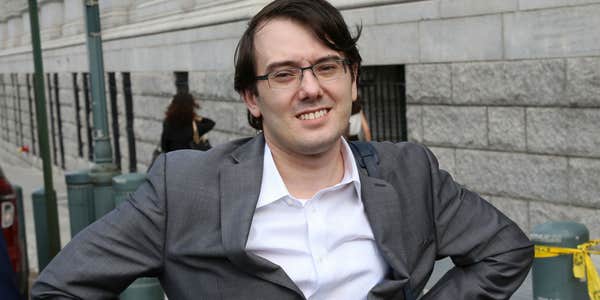 7) Malia Obama's narc friends
The first rule about being Malia Obama's friend should be that you don't talk about being Malia Obama's friend. From the friend of a friend who posted about family dog Sunny biting Obama's visitor on the cheek, to whoever thinks the world is better served knowing that Malia likes to party sometimes, she appears to be keeping her enemies close AF. It's like watching My Date With the President's Daughter play out IRL, only instead of the Secret Service spying on the president's firstborn making out with her date, it's the entire world peeping on a teenager who's just living her life. Please, Harvard class of 2021, take a page from Chris Crocker and leave her alone. —S.G.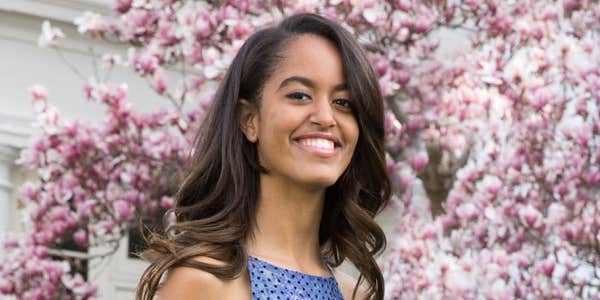 8) The thick wife guy
The world could benefit from more messaging on body positivity and fat acceptance. We could certainly do without the masturbatory self-congratulations of men who dare to marry someone who wears clothing above a size small. In August, feminist fury across the internet grilled 27-year-old Robbie Tripp for sharing an Instagram post that patted himself on the back for a very simple action: loving his wife Sarah and her body. In the post, Tripp explained his love for "curvy" women and how friends would make fun of him for liking "real" women, jargon that drew ire for his perceived objectification of his wife. "I love my thicc wife," Twitter users mocked Tripp, whose self-serving post appeared to ask for validation of his good manliness. The worst part of Thick Wife Guy's story is that all the coverage of him patting himself on the back earned him a bright blue Twitter verification check. Oh, and that he and his wife had some racist and transphobic posts on social media. —S.G.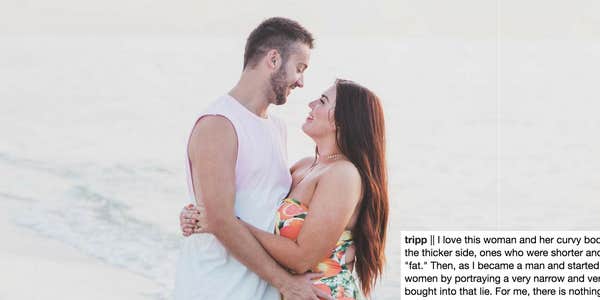 9) Jon Favreau
The former Obama speechwriter spent 2016 smugly laughing off Trump's chances to win the White House on his navel-gazing podcast. Then he doubled down and launched Crooked Media, a digital network that would love to be Fox News for librarians. If you want a partisan talking head to feed you the news, you're part of the problem. —R.R.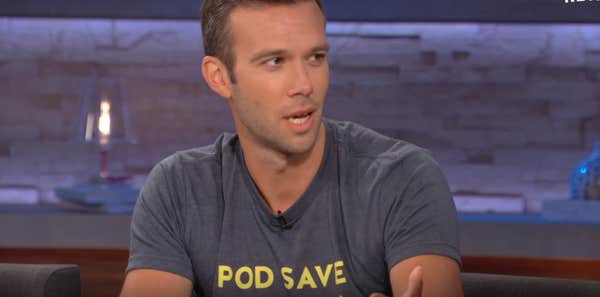 10) The Fyre Fest bro
When the lavish Fyre Fest was revealed to be a dangerous island vacation without proper food and lodging, we laughed at the attendees' suffering because… they seemed like rich douchebags? That's shameful. We should have been outraged over festival organizer Billy McFarland's lack of preparedness. The entrepreneur's cavalier attitude toward event planning seemingly spit in the face of hard work, made a fool of celebrity partner Ja Rule, and is the year's most grotesque "hold my beer" moment. No one let this dufus—who also created a "black card" aimed at millennials that gets you perks at influencer locales and effectively functions like those ripoff business cards you sold for the high school band fundraiser—pull off another Instagram mirage. —R.R.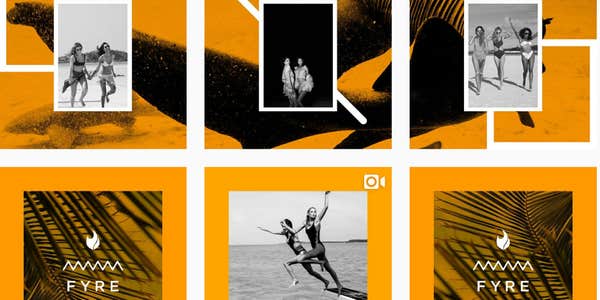 11) PewDiePie
YouTube's biggest star flamed out in 2017 when Felix Kjellberg, known to his 58.5 million followers as PewDiePie, got busted doing racist and anti-Semitic jokes on his channel that cost him a Disney sponsorship. When a video game didn't go his way, he yelled the N-word on his livestream. It's further proof that online gaming must "confront its pathetic and disturbing racism." —R.R.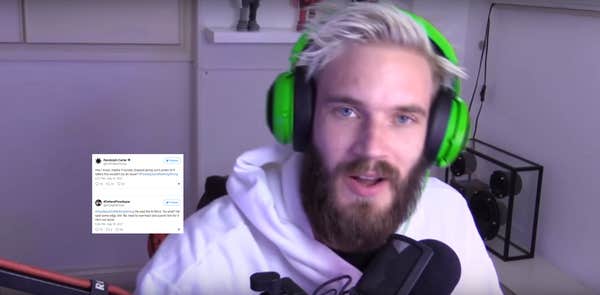 12) Rob Kardashian
The single Kardashian son might have had a rough year with his ex-fiancee, model Blac Chyna, but nothing justifies sharing nude images of someone online as revenge. In July, Rob Kardashian went on a revenge porn posting spree, sharing pornographic images of Chyna that she had texted him privately. That's straight-up illegal. While Congress has yet to pass a federal revenge porn law, Kardashian violated California's revenge porn laws. His instinct was to address conflicts by violating and shaming Chyna, which speaks volumes to how much he values women as a whole. —S.G.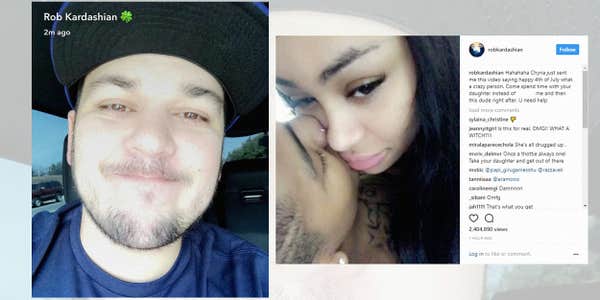 13) Lena Dunham
This summer's story on the controversial dumping of Lena Dunham's misbehaved dog Lamby was massively overshadowed by her open support of a writer on her show Girls who had been accused of sexual assault. In a statement, Dunham and her co-showrunner Jenni Konner wrote that they had background knowledge of the accusation and that the allegations made in a police report by Aurora Perrineau against writer Murray Miller were false. The statement served as a slap in the face to sexual survivors (especially because Dunham, too, is a survivor), with critics calling Dunham out for her "hipster racism," saying her racist blindspot gave Miller the benefit of the doubt because Perrineau is Black. Dunham later walked back the statement, writing that "Under patriarchy, 'I believe you' is essential." —S.G.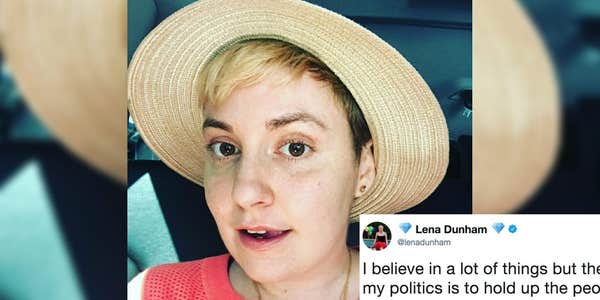 14) The roommate from hell
Earlier this year, after three months of being ignored by her roommate and mysteriously falling ill several times,Chennel  "Jazzy" Rowe, a Black college student at the University of Hartford in Connecticut, found out her white roommate, Brianna Brochu, had allegedly tampered with her belongings in an effort to get Rowe to switch rooms. On Instagram, Brochu publicly admitted to putting clam chowder in Rowe's hair products, rubbing her used tampons on Rowe's purse, and putting Rowe's toothbrush "places where the sun doesn't shine," actions that Rowe believed were responsible for her constant state of sickness throughout her semester. However, Brochu later said the toothbrush bit and later allegations were "jokes" and that she never meant to injure Rowe or get her sick. Not only did the West Hartford Police Department initially charge Brochu with third-degree criminal mischief and second-degree breach of peace, but it later added intimidation based on bigotry or bias, and a hate crime. (Rowe pleaded not guilty to charges of criminal mischief and breach of peace. The hate crime charges were ultimately not pursued. Her trial is scheduled to begin Jan. 29.) The university also had Brochu expelled—but not until after Rowe went live on Facebook to explain how the institution tried to quiet her in the first place. —S.G.
15) J.D. Vance
The author and venture capitalist might just be governor of Ohio one day, and you can thank his holier-than-thou self-promotion.
"I didn't come from the elites," the Yale man said during his TED Talk. "I'm a cultural outsider."
Indeed, Vance's memoir, Hillbilly Elegy, cut to the heart of the resentful white working class, and he used its success to explain why Trump won all over TV news. The former Peter Thiel employee is a master at masking his love for unchecked free markets with folksy populism. —R.R.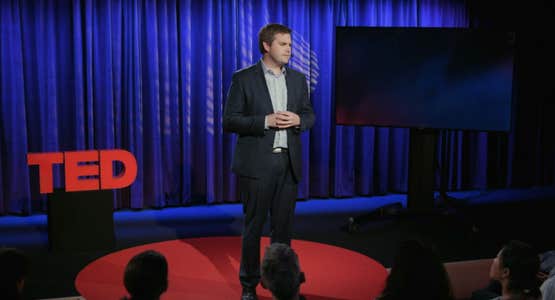 16) The avocado toast guy
Millennials can't afford to buy homes because of their avocado habit. At least, that was the reasoning provided by Tim Gurner, a multimillionaire "property tycoon" from Australia who, earlier this year, explained on 60 Minutes that he was able to build his $2.7 billion real estate empire of 5,000 apartments because he wasn't constantly purchasing "smashed avocado for 19 bucks and four coffees at $4 each." What resulted was an internet-wide dunking for not taking into consideration the social and economic contexts that have required younger people to rent instead of buy. Gurner later walked back his comments, explaining that the damning interview failed to mention his push for housing affordability policies. However, he continued to dig himself into a deeper pit by saying that the $180,000 loan he received to flip his first property didn't constitute as "help." —S.G.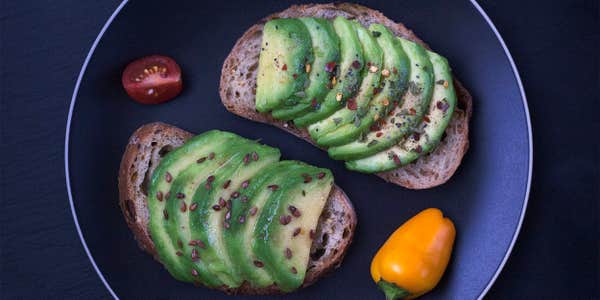 17) The FaceApp founder
FaceApp CEO Yaroslav Goncharov came under fire when his AI-based technology significantly lightened the skin of people of color under its "hot" filter, insinuating that attractiveness is inherently white and European. Of course, Goncharov apologized on behalf of his technology, saying the insult was "an unfortunate side-effect of the underlying neural network caused by the training set bias." In other words, the selfies used to developed the AI-based "hotness" algorithm were of primarily white people, or something. But even after fixing the app, less than four months later, FaceApp allowed users to digitally apply blackface makeup with the app's race-adopting features, which made users look whatever blend of Black, Indian, Asian, and white that the AI-taught algorithm devised. In the words of Michael Scott, "Fool me once, strike one. But fool me twice? Strike three." —S.G.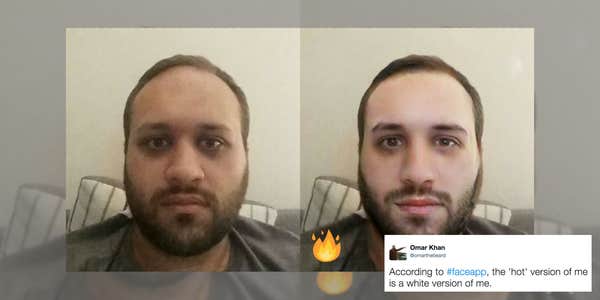 18) Man Bun Ken
Longtime Barbie beau Ken adopted a contrived modern look for 2017, rocking millennial pink and a fresh man bun. With one hipster remix, Ken became the guy who freelances for Vice, congratulates Louis C.K. for "owning up to his shit," finesses difficult romantic conversations by emotionally withdrawing, and uses your HBO Go password months after a fling. —R.R.