Update 5:16pm CT, Feb. 21, 2020: 
In order to watch the Feb. 22 Deontay Wilder vs. Tyson Fury rematch on PPV for $79.99, there are two ways to stream it even if you don't have cable—via Fox or ESPN+.
If you purchase the card on Foxsports.com, you can stream it through the Fox Sports app on your device with whatever service provider you use. That includes Apple TV, Android TV, Fire TV, Xbox One, and Roku. Otherwise, the PPV will be available to watch on national and local cable providers, including DirecTV and Dish Network.
If you purchase the card on ESPN+, the app is available on Amazon Fire Stick and Fire TV, Google Chromecast, PlayStation 4, Xbox One, Roku, Apple TV, Android TV, and iOS and Android devices.
Original story follows:
It's being billed as the most significant heavyweight bout to take place in the U.S. in the past 15 years. Here's everything you need to know to watch a Wilder vs. Fury live stream.
Deontay Wilder and Tyson Fury are a contrast in boxing styles. Wilder is oftentimes an unpolished boxer who packs the most powerful right-hand punch in the sport. Fury is a boxing tactician who pulled off a huge upset to win the heavyweight championship three years ago and then missed the next 31 months reeling from mental health and addiction issues. When the two clash on Showtime pay-per-view on Saturday night, the entire boxing world will be watching—on their TV, on the Showtime app, or on Showtime.com.
It's basically a tossup bout. The betting odds are tight—Wilder is a -175 favorite, meaning you'd have to bet $175 on him to win $100, and Fury is a +145 underdog, which means you'd earn $145 by wagering $100 on him—and boxing experts are split in their predictions on who will win. Former heavyweight champ Mike Tyson said he thinks Fury's boxing acumen can keep Wilder's punching power at bay. Anthony Joshua, who holds three heavyweight belts (compared to Wilder's one), is picking Wilder.
It might be a sloppy fight, or Wilder (40-0, 39 knockouts) might knock out Fury (27-0, 19 KOs) early in the bout. Either way, the event is enormously compelling, and hundreds of thousands of fans will pay the $74.99 fee to watch it on PPV. Even if you've cut the cord, you still have plenty of ways to watch a Wilder vs. Fury live stream online.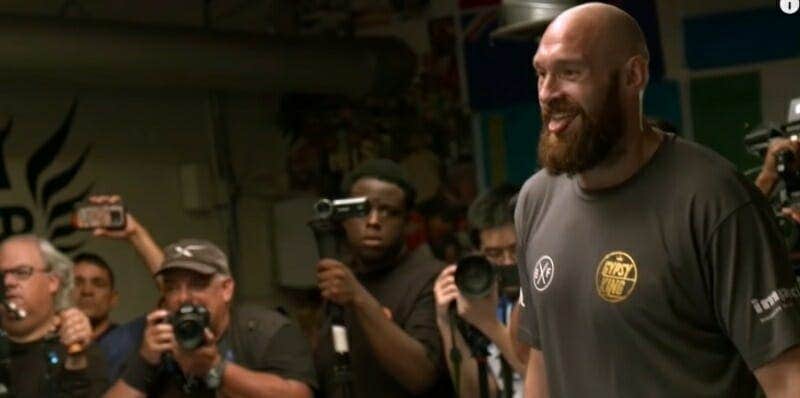 Wilder vs. Fury
When: Saturday, Dec. 1, at 9pm ET
Where: Staples Center in Los Angeles
Cost: $74.99
Streaming: Showtime app or Showtime.com
Wilder vs. Fury live stream: How to watch online
There's no getting around the fact that you're going to have to pay $75 to stream this fight legally. To do so, you can visit Showtime.com or, for the first time, the network will allow you to download the PPV on the Showtime app. As usual, you can bypass the streaming option and order the event directly from your cable company (with ATT U-Verse, Comcast, Cox, DirecTV, Dish, Frontier, Optimum, PlayStation Store, Spectrum, and Verizon Fios).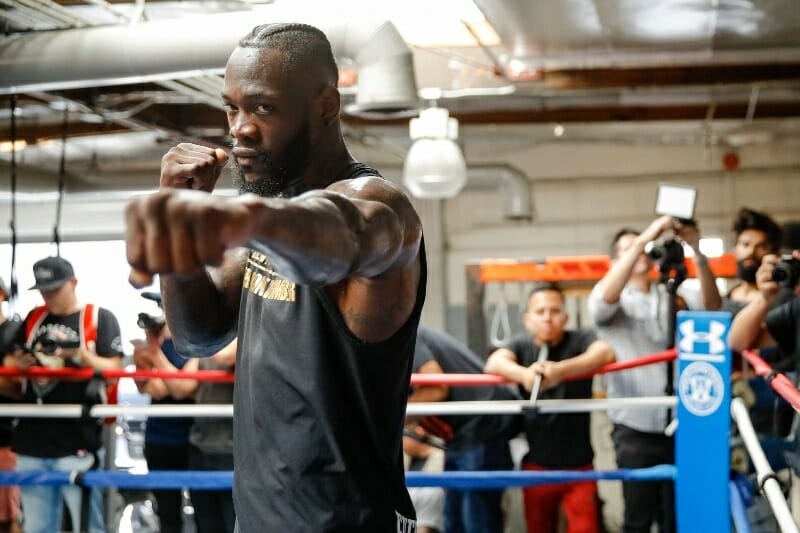 But if you want to watch it on a mobile device, you can download it via iOS devices and Android phones and tablets. You can also view the fight with AppleTV (4th generation) devices, Amazon Fire TV devices, and Sony PlayStation. It's worth noting, you don't have to subscribe to Showtime to order the PPV. You just have to pay the $75 fee.
If you watch it on Showtime.com and you've never had a Showtime subscription before, you'll receive a free 30-day trial for the premium cable network (of course, you'll still have to pay to watch the fight).
Before the PPV begins, Showtime is offering a light heavyweight title fight between Adonis Stevenson (29-1-1, 24 KOs)—who has held a belt for the past five years—and contender Oleksandr Gvozdyk (15-0, 12 KOs) on the main network at 7:45pm ET in a bout being broadcast from Quebec City, Canada. You can stream that fight for free on the Showtime Sports YouTube channel or the Showtime Facebook page.
Wilder vs. Fury: Why it matters
The heavyweight division has been dominated in the past two decades by European fighters, mostly Wladimir Klitschko and now Anthony Joshua. Considering Wilder is trying to become an American superstar, this is an enormous bout for him and for boxing.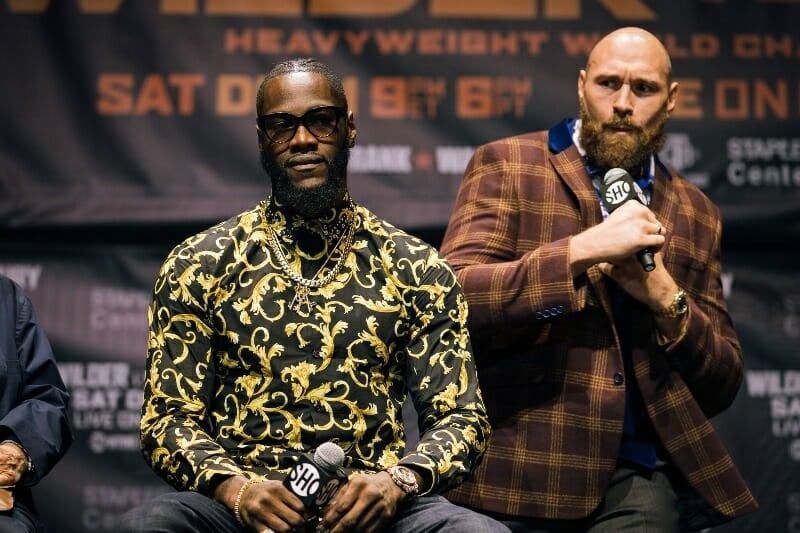 The main storyline is this: Can Fury outbox Wilder for the full 12 rounds? Conversely, does Wilder have the technical skills to land one of his vaunted right hands on Fury's chin and knock him out?
"Clearly, it's a big heavyweight title fight but there's a different kind of mystique and buzz for a heavyweight title fight," Showtime Sports President Stephen Espinoza said. "We've got a heavyweight title fight between two elite athletes. We've got the hardest puncher in boxing against one of the most skilled boxers in the sport, certainly in the heavyweight division. It's a fascinating matchup of styles."
READ MORE:
In 2015, Fury accomplished his task against another powerful puncher in Klitschko. Fury outboxed the longtime champ, made it one of the uglier heavyweight title fights you'll ever see, and won by unanimous decision. Fury could certainly outbox Wilder. But even when Wilder is getting outboxed and outmaneuvered, his power has the ability to turn around the fight in a split second—it's certainly happened before. Fury has been knocked down before. But he's never faced a puncher like Wilder.
Just watch this:
And this.
Wilder vs. Fury live stream schedule
Deontay Wilder vs. Tyson Fury
Jarrett Hurd vs. Jason Welborn
Luis "King Kong" Ortiz vs. Travis Kauffman
Joe Joyce vs. Joe Hanks
Adonis Stevenson vs. Oleksandr Gvozdyk
New to cord-cutting? Here are our picks for the best movie streaming sites of 2018 and free live TV apps and channels. If you're looking for a specific channel, here's how to watch HBO, Showtime, Starz, ESPN, ESPN2, ESPN3, AMC, FX, Fox News, MSNBC, CNN, CNBC, FS1, TBS, TNT, Golf Channel, Syfy, Cartoon Network/Adult Swim, Bravo, Lifetime, Discovery, PBS, the CW, BBC, CSPAN, NBA TV, MTV, the Weather Channel, and NFL RedZone without cable, as well as free movies on YouTube. If you're on the move, here's how to watch Fox Sports Go and live stream NBC Sports.
The Daily Dot may receive a payment in connection with purchases of products or services featured in this article. Click here to learn more.