This post contains spoilers for Westworld.
HBO served up one of the most buzzed-about shows of 2016 with Westworld, and it left us on the edge of our seats for season 2. As of March 29, we finally have a spellbinding trailer to whet our appetite. (Check it out below.)
On Dec. 6, production on the series was halted amid the ongoing Ventura County wildfires in Southern California, according to the Hollywood Reporter. But the series is still targeting a spring 2018 return.
A high-concept update of Michael Crichton's 1973 film, Westworld imagines a not-too-distant future where tourists can visit a special amusement part to live out their own Wild West fantasies—no matter how dark they might be—courtesy of a cast of lifelike robots. Michael Crichton, a high-tech amusement park… what could possibly go wrong?
With a behind-the-scenes crew that includes Jonathan Nolan (Persons of Interest) and J.J. Abrams, Westworld became the most-watched first season of any HBO series ever, and while some questions were answered, plenty more remain. Unfortunately, fans are going to have to wait until 2018 for answers.
Here's what we know so far about Westworld season 2, which looks to be eyeing a spring release.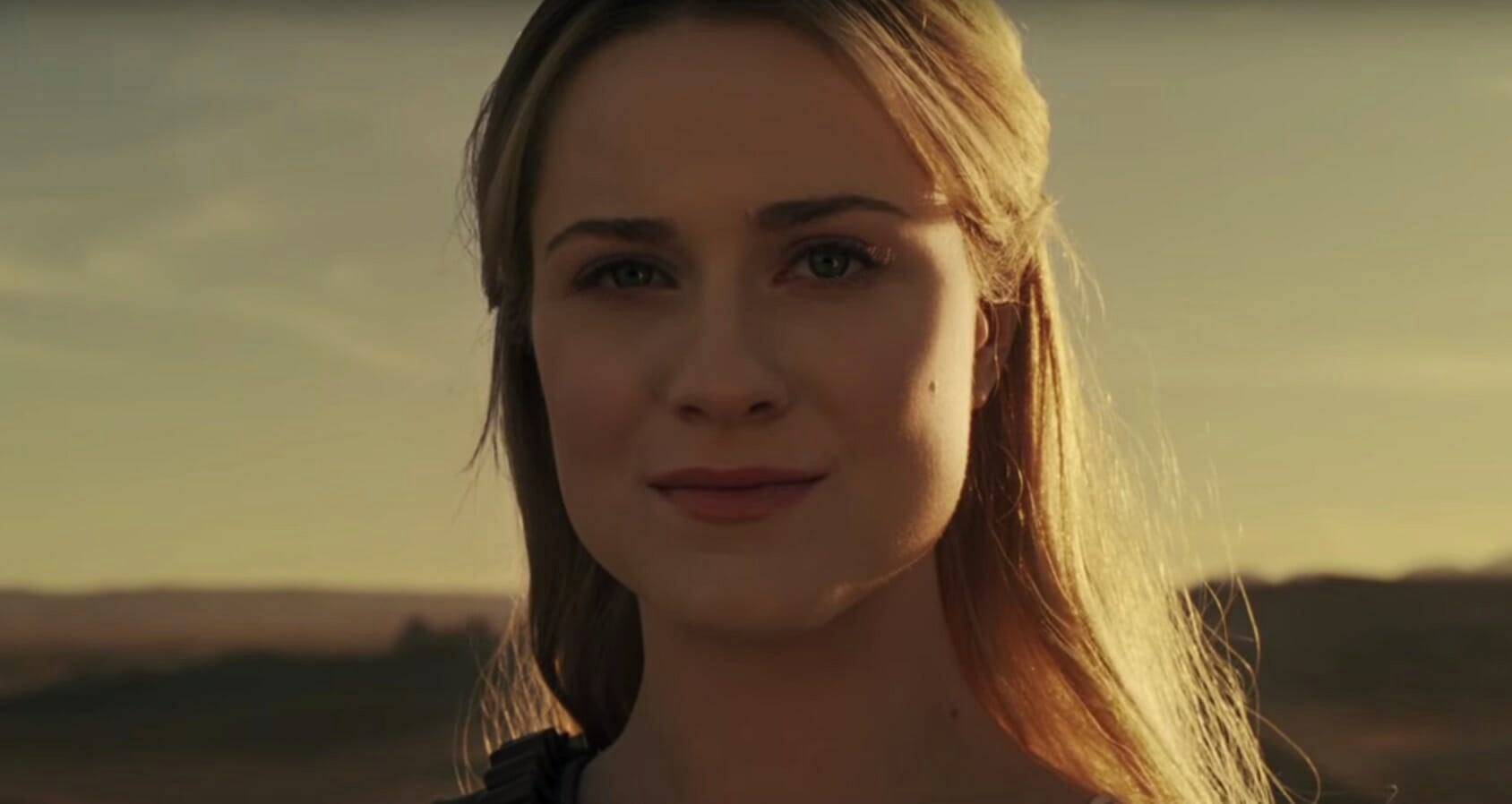 Westworld season 2 cast
Ed Harris' "Man in Black" is one of the most recognizable and iconic characters from Westworld, so it's no surprise that he'll be back for season 2. Harris confirmed as much to BBC Radio 4 last year, saying, "They're going to do 10 more episodes, and I will be involved." The nature of his involvement remains to be seen.
As for the show's other big name, Westworld's season finale definitely seemed to put a period at the end of Anthony Hopkins' tenure with the show, but, in an interview with Entertainment Weekly, Nolan cautioned against ruling out any characters for season 2:  
"We've well established we're playing in a more advanced ruleset in terms of death and resurrection than other [projects] I've worked on. So I would say: assume nothing."
Evan Rachel Wood will definitely be back as Dolores. She told Indiewire, "No one's more excited than me to come back — I guarantee it!" Jeffrey Wright is also booked for a return trip to Westworld, having assured Rotten Tomatoes that he's "in it for the long haul."
Jimmi Simpson confirmed that his character will appear in Westworld season 2 to reporters during the Television Critics Association press tour on Jan. 9. Simpson's return to Westworld appears to confirm that we'll see even more flashbacks in season 2; his character, William, was revealed to be the younger version of Harris' Man in Black at the end of season 1. And as Simpson suggested, there's still plenty to explore in William's backstory after his first trip to Westworld.
"I mean, yeah, I pop in," Simpson said. "I wish there was exploration between the time when Williams' heart was broken and we see the result. I want to know how much it takes and how hard he tried to not go there. But I don't write the story."
Thandie Newton and James Marsden are both expected to return as well but have not been confirmed at this point.
Westworld season 2 theories
In an interview with Entertainment Weekly on March 1, showrunners Jonathan Nolan and Lisa Joy revealed where several characters will be when season 2 begins. Some of the characters, such as Delos' Charlotte Hale (Tessa Thompson), Westworld head writer Lee Sizemore (Simon Quarterman), and employees Elsie Hughes (Shannon Woodward) and Ashley Stubbs (Luke Hemsworth) will experience Westworld in a much different way than they're used to. Hosts Peter Abernathy (Louis Herthum) and Clementine Pennyfeather (Angela Sarafyan) will both play a role in season 2. And we'll see both William and the Man in Black (Ed Harris) in season 2. William will feature in flashbacks that detail early Westworld while the Man in Black "gets a bit of damage done to him," according to Harris, during a new mission he goes on.
One actor who probably won't return? Anthony Hopkins, whose character died in the season 1 finale. It's not the last we'll see of Dr. Ford, who may eventually appear in flashbacks as a younger man (and played by a different actor instead of a de-aged Hopkins this time around).
Westworld's second season will also introduce a new kind of host, which you can glimpse standing behind Bernard in the Super Bowl trailer. The new host is called a "drone host," [according to Nolan and Joy]. Nolan says that the drone hosts are related to Delos' secret project in Westworld, which Bernard will stumble upon as he dives into Westworld's secrets—some of which even he didn't know about.
"There is an agenda here that Delos has undertaken for a very long time," Nolan told EW. "As Bernard is making his way through the wreckage of the fallout from the first season, he's discovering things about the park that even he doesn't know and coming upon creatures like the drone host."
Showrunners Jonathan Nolan and Lisa Joy told EW that season 2 will delve deeper into the inner workings of the show's robotic hosts, both how they work and what powers them. Here's how Nolan put it:
Their construction and their power source is something we're really going to get into during season 2. So we'd like to keep that mysterious. They're closer to biological than they are mechanical, but they don't suffer brain death the same way we do. They're largely indistinguishable from human beings, but their brains don't require oxygen—which opens up interesting possibilities. Their brains are not as fragile as ours. On one hand, their cognition is controllable and malleable, but on a structural level, they can't be killed in the same way you and I can. There are advantages and disadvantages to being a host. [In] season 2, we'll be exploring more of the nuts and bolts of what they are—as the hosts themselves are trying to understand.
The note Maeve received in the finale noted that the host playing her daughter could be found in "Park 1, Sector 15, Zone 3." That obviously strongly hints at the existence of other parks, and that's something that would be in keeping with the franchise's mythology. The original Westworld film also included sections of the park that recreated Medieval times and the Roman era. The show creators have dismissed the possibility of seeing these on the show, but that doesn't mean viewers won't see other diverse parks. Lisa Joy told EW that "how many other worlds and what is the nature of the other worlds is something we'll start to explore more in Season 2."
In late March, the creators revealed that Maeve (Thandie Newton) was operating with free will, making the choice to find the young host programmed as her daughter in lieu of leaving on the train. The creators also admitted that Reddit fans correctly guessed a show plot twist for season 2, though they were mum on the details.
In October, Nolan and Joy reversed course and teased new theme parks, hinting that Roman World and Medieval World, which were in the original 1973 movie, would be in the new season. At the Vanity Fair Summit, Nolan responded to a question asking why these worlds weren't in season 1: "We had to save something for season 2."
Nolan also said that season 2 will open with a time jump.
READ MORE:
Westworld season 2 trailer
On March 29, the most realized and ominous trailer yet hit the web. Set to a haunting cover of Nirvana's "Heart-Shaped Box," it makes clear that the robots are set to break free. This thing is going to be fun:
https://www.youtube.com/watch?v=sjVqDg32_8s
On March 22, a teaser trailer hit the internet.
Chaos takes control.#Westworld premieres 4.22 at 9PM on @HBO. pic.twitter.com/IA3FEXUs3n

— Westworld (@WestworldHBO) March 22, 2018
On July 22, the first season 2 trailer was released, and it features Sammy Davis Jr. singing "I Gotta Be Me" in the background.
A longer Westworld season 2 teaser trailer debuted during the 2018 Super Bowl, and it's a doozy.
https://www.youtube.com/watch?v=qUmfriZoMw0
Westworld season 2 release date
The Westworld season 2 will premiere on April 22 at 9pm ET, the show's Super Bowl trailer confirmed. Here are all of the ways you can watch HBO online.
In the meantime, more clues are likely lurking in the "Discover Westworld" website.