As more reboots, revivals, prequels, and sequels appear on TV or streaming services like Netflix monthly, there's always a question of what they might offer. Sometimes, a new take might have glossier visual effects, animation, or setpieces. It can reimagine tone-deaf aspects of an otherwise beloved story. It can offer more inclusivity and expand on existing threads presented in original works. In the case of Watership Down, a new take on Richard Adams' beloved novel, well, there's not much new here once you get over its star-studded cast.
Watership Down
RELEASE DATE: 12/23/2018
DIRECTOR: Noam Murro
STREAMING: Netflix
Netflix and the BBC's adaptation of Richard Adams' 1972 novel sticks close to the source material, and while it's not as gory as the 1978 animated film, it may still scare younger audiences. The voice cast dazzles, but the animation is uneven and it doesn't add to previous adaptations.
Watership Down is dark and violent with a reputation for traumatizing audiences for decades. The 1978 film (the most well-known iteration of the novel) is particularly known for its violence and gore. The newest iteration, a collaboration between Netflix and the BBC that reportedly cost £20 million to make, is set to introduce the story to a new generation. It doesn't shy away from the violence contained within Adams' story (and might be too violent for younger viewers), but it's much more muted in comparison. Blood is rarely seen, and when it does, it's never over-the-top.
Still, as producer Rory Aitken recently warned, it's not great for young children.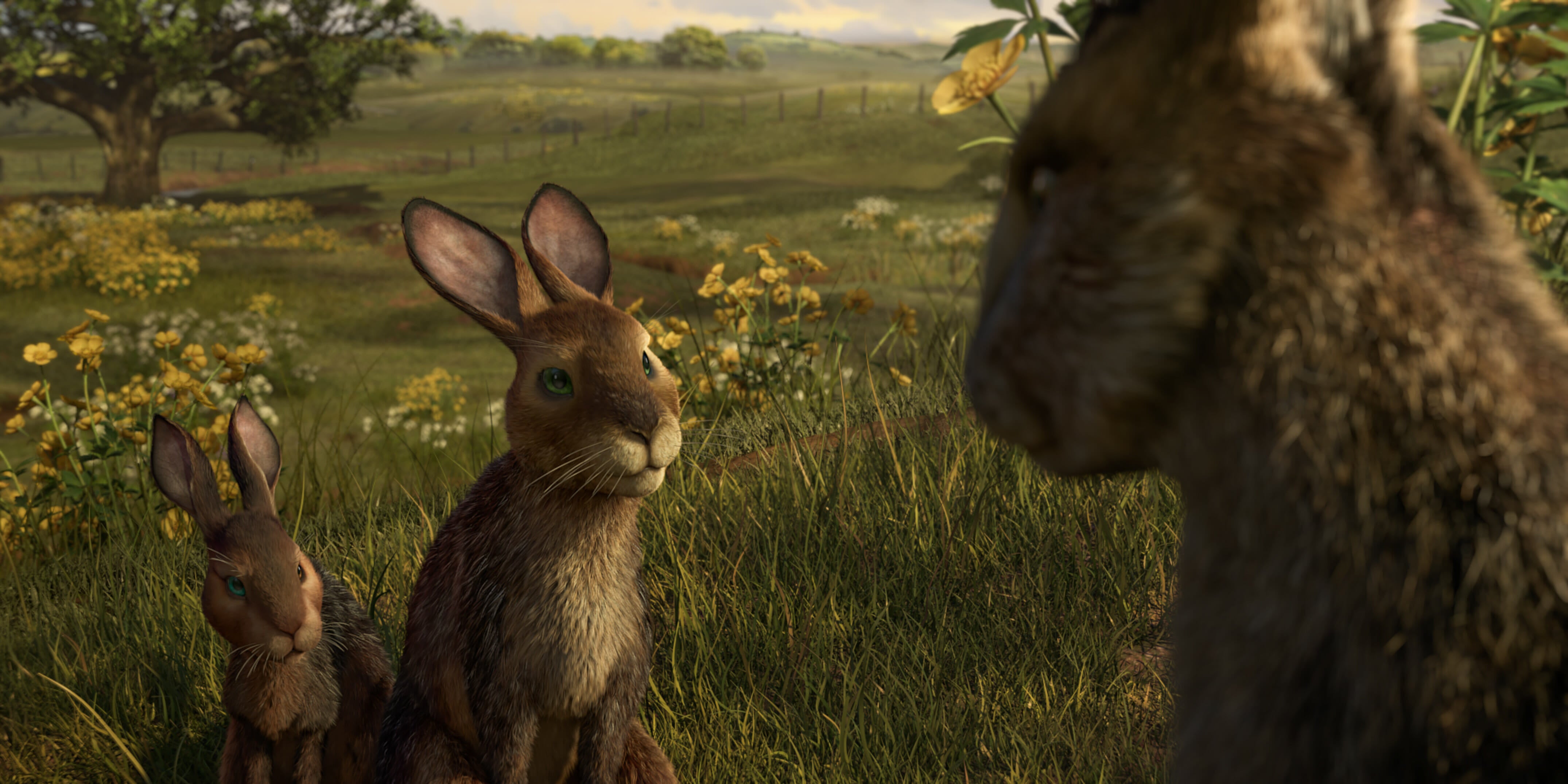 Apart from a few minor tweaks, the miniseries stays close to the source material. After Fiver (Nicholas Hoult), a small rabbit who can see the future, has a vision about the destruction of his warren, his older brother Hazel (James McAvoy) leads a small group of rabbits (that includes John Boyega as a hotheaded rabbit named Bigwig) to a new area where they can make a new home for themselves. The rabbits face a number of obstacles in their quest for that new home that include traps, humans whose faces are never seen, foxes, cats, dogs, and once they settle into Watership Down, finding does (female rabbits) to reproduce with. But they face even more opposition from their own kind in the form of a cultish warren of rabbits and another warren that operates like a totalitarian police state led by a ruthless and hardened rabbit voiced by Ben Kingsley.
Watership Down contains a wealth of talent among the cast in roles big and small, which includes Olivia Coleman, Gemma Chan, Daniel Kaluuya, Tom Wilkinson, Taron Egerton, Rosamund Pike, and Doctor Who alum Peter Capaldi. And in this area, Watership Down shines.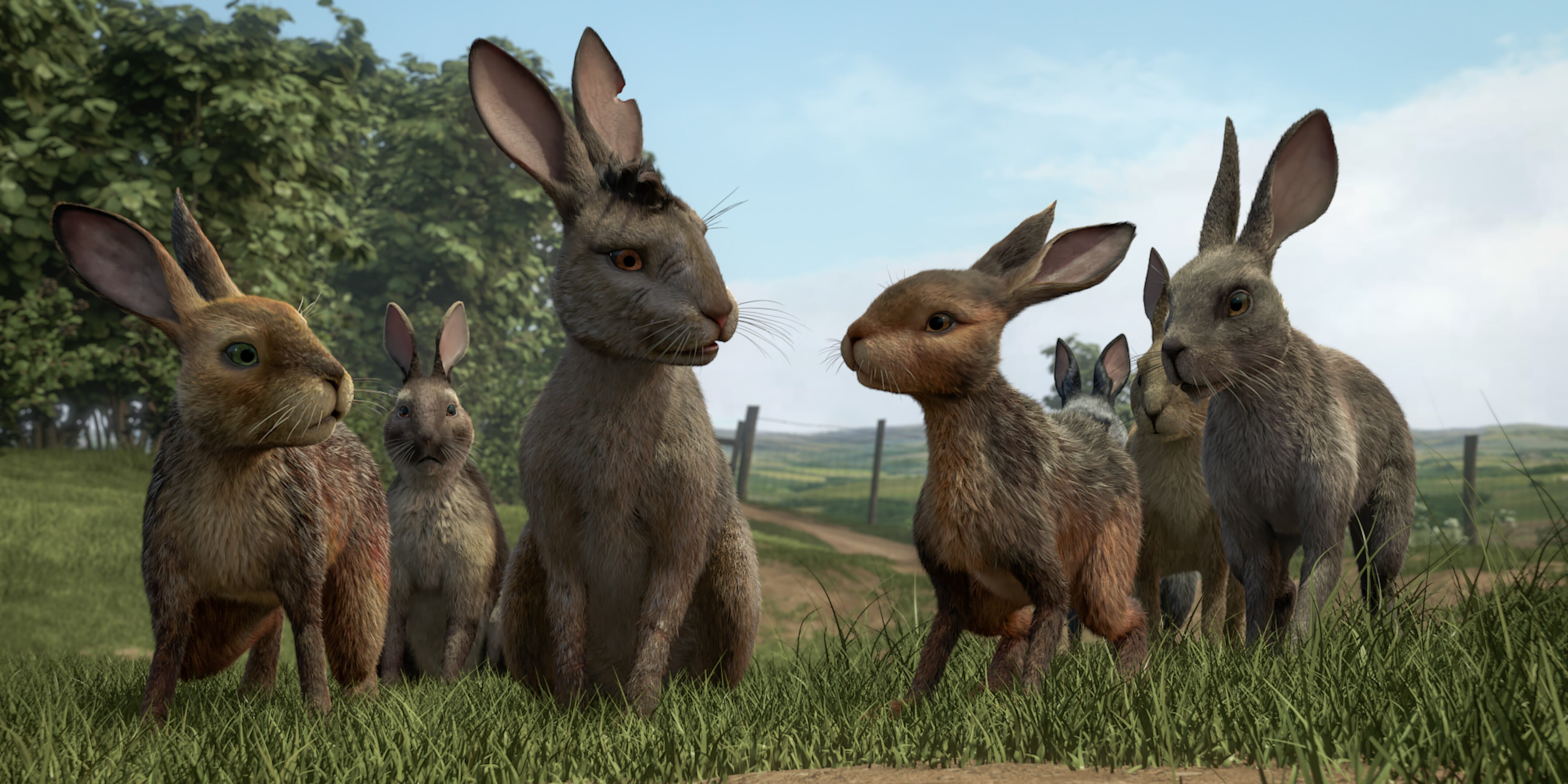 At times, Kingsley's General Woundwort is unnerving, knowing he can get the same kind of results from his minions regardless of whether he raises his voice or keeps it to a whisper. Woundwort is unhinged and hellbent on his goals. McAvoy and Hoult have an excellent rapport while Boyega gets to tap into new ground as his character casually frustrates friends and foes alike. And Capaldi, in his third role acting opposite lifelike animals and creatures (and the second playing one of those creatures himself) this year, sounds like he's having a blast as he embraces the obnoxiousness of a gull-turned-ally named Kehaar who's often more interested in himself than helping his newfound friends.
In other cases, the miniseries' extensive voice cast feels like a wealth of wasted opportunities, particularly as it attempted to course-correct some of the source material's gender disparities. Coleman voices Strawberry (who is male in the novel), a resourceful rabbit who joins Hazel's growing community, but she is largely reduced to being fought over by two male rabbits. Clover (Gemma Arterton) and Hyzenthlay (Anne-Marie Duff) fare a little better as they become more involved with the central conflict, but at the end of the day, they're still viewed by little more than their ability to have children.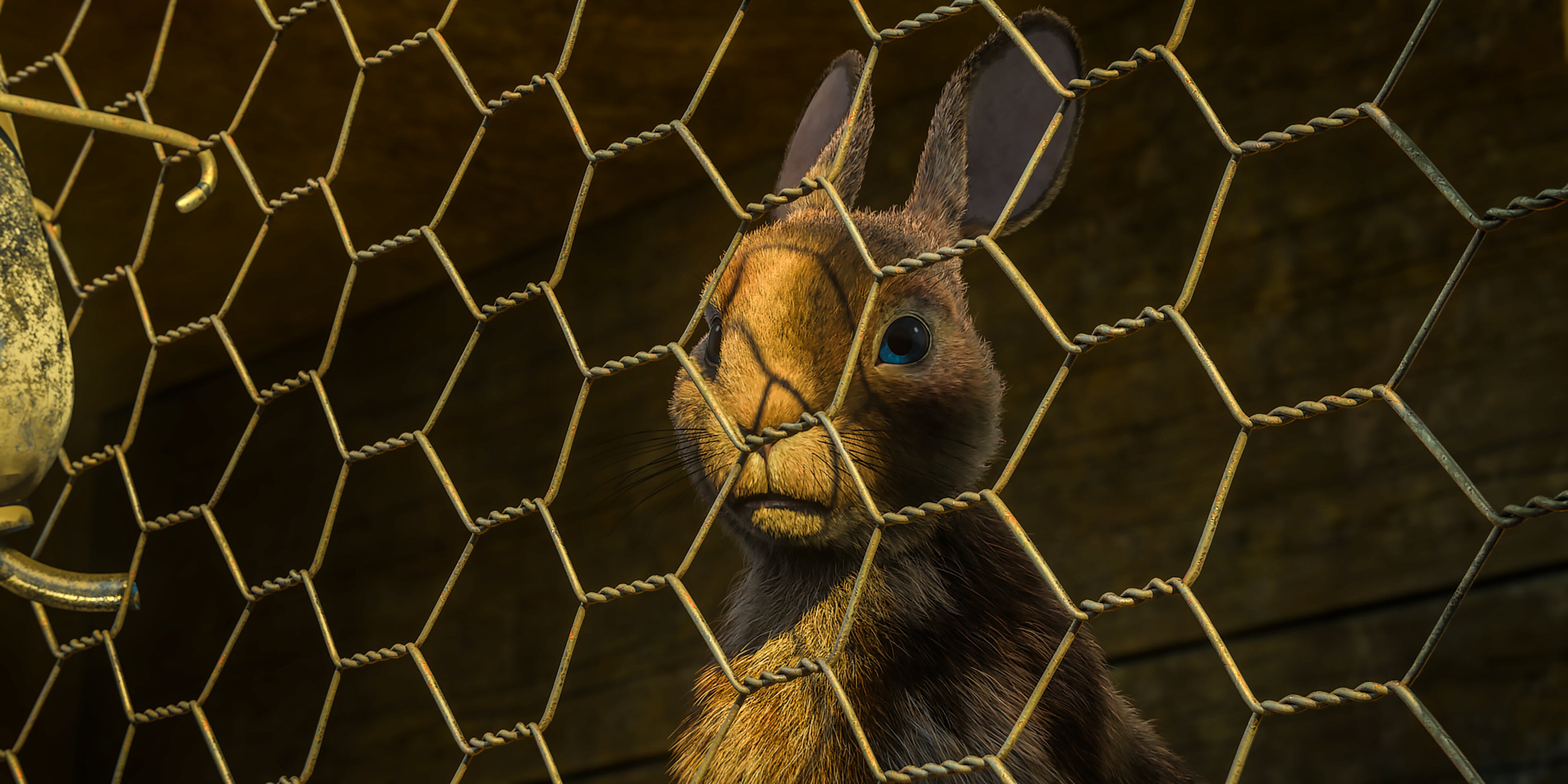 But it largely falters from a visual standpoint. (If you had issues with the trailer, the miniseries won't alleviate any of those.) When at a standstill, the rabbits are hyperrealistic to an almost unnerving level with an impressive amount of detail to them. You can tell what kind of conditions a rabbit has been through; for instance, hutch rabbits like Clover will have softer fur. A wordless sequence presented as an old-timey film to give insight into one of the characters is also great. Once they start moving—or when the animation focuses on just about anything else—it loses its sheen. Some shots look like they still need to be rendered or were part of an early draft, and there's at least one shot in the final episode that failed in its attempt to capture the scope of the drama.
Watership Down does an adequate job at bringing Adams' story to life. With cleaner animation, it can be a great tool for introducing viewers to the story without as much fear of traumatizing them to the extent that other versions did. But apart from some light expansion on characters and a few quieter moments, it's practically the same tale coming from a different storyteller.
Still not sure what to watch on Netflix? Here are our guides for the absolute best movies on Netflix, must-see Netflix original series and movies, and the comedy specials guaranteed to make you laugh.
Need more ideas? Here are our Netflix guides for the best war movies, documentaries, anime, indie flicks, true crime, food shows, gangster movies, Westerns, and movies based on true stories streaming right now. There are also sad movies guaranteed to make you cry, weird movies to melt your brain, and standup specials when you really need to laugh. Or check out Flixable, a search engine for Netflix.