Five years ago, Erislandy Lara believed he should have been awarded the biggest victory of his career. He wasn't. Despite giving Canelo Alvarez one of the toughest tests of his career and despite the fact Lara thought he had won the fight, the judges awarded a split decision to Alvarez. On Saturday, though, Lara will get some measure of redemption. That's because he's facing Canelo's brother, Ramon Alvarez, in a fight that will be live streamed on Fox.
Yes, Lara probably won't ever get another chance to beat Canelo Alvarez, one of the best fighters in the world. So, he'll have to settle for his older (and less talented) brother.
"The fight with Canelo was a long time ago," Lara said, via Yahoo Sports, "so now I'm just looking forward and toward being in bigger fights."
Lara has already been in plenty of them. But now the 36-year-old 154-pound junior middleweight gets a national TV outlet to try to impress and begin what could be the final stretch of a standout pro career.
Here's everything you need to know to watch the Lara vs. Alvarez fight.
Erislandy Lara vs. Ramon Alvarez
When: Saturday, Aug. 31, at 8pm ET
Where: The Armory in Minneapolis, Minnesota
Streaming: Fox (free trials with various streaming services)
Erislandy Lara vs. Ramon Alvarez live stream: Watch Fox boxing online for free
Even if you've said goodbye to cable services and you exclusively stream the content you watch, you can still take in Lara vs. Alvarez. Every major live streaming service offers the Fox channel, and each one allows at least a one-week free trial. That includes YouTube TV and DirecTV Now.
Some of the best options to stream Fox are listed below, but you can also watch the event on the Fox Sports app, available in English and Spanish, on either the Fox, FS1, or Fox Deportes feeds. You can also watch on your desktop computer on FoxSports.com.

If you want to watch Lara vs. Alvarez online via Sling TV, you'll need to be subscribed to either Sling Blue ($25 per month) or Sling Orange + Blue ($40 per month). Both of those packages include Fox and FS1 (and it's still a nice perk that Sling subscribers can order a la carte packages). Sling TV also offers a special Latino package for bilingual viewers. Sling TV is also currently offering a deal where you can subscribe for 40% off the regular price for the first month of your subscription. That means Sling Blue would cost $15, and Sling Orange + Blue would cost $25. (Here's a complete guide to Sling TV channels and our Sling TV review.)
---

Cost: $5.99-$11.99 for Hulu and $44.95 per month for Hulu with Live TV (after a 7-day free trial)
Hulu devices:

Roku, Apple TV, Google Chromecast, Amazon Fire Stick and Fire TV, Xbox One, Xbox 360, Nintendo Switch, and iOS and Android devices

Hulu local channels:

ABC, CBS, Fox, NBC, the CW (check your

local availability here

)
Hulu is a great way to live stream TV (it has nearly 60 channels, including Fox and all the major broadcasting networks) or to watch its massive on-demand library of movies, TV shows, and original series. Hulu allows you to do both. Thanks to that versatility, Hulu with Live TV is a great option. It's also the best way to bundle your streaming services into one place. (Here's the complete list of Hulu Live TV channels.)
---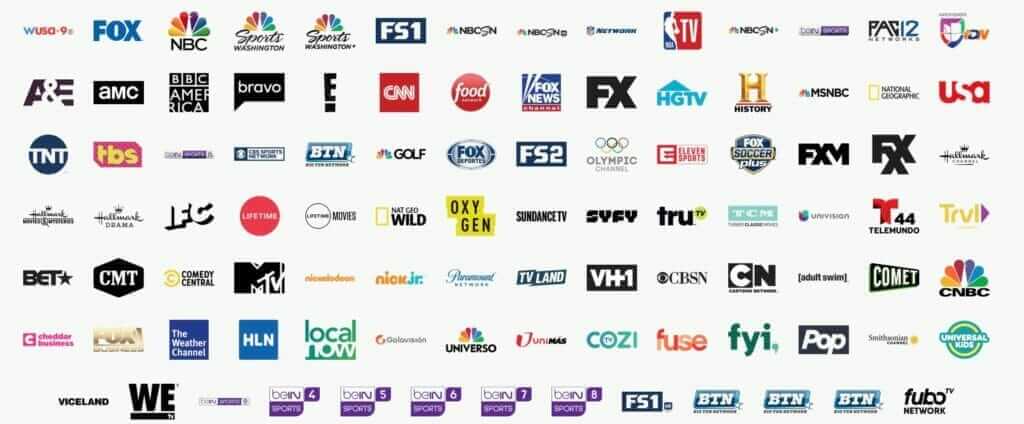 If you're a big-time sports fan, FuboTV is probably your best streaming service option. If you love international soccer and you're a Spanish speaker, FuboTV also offers various add-on packages, including Fubo Latino and Fubo Português. Plus, you can get your boxing fix with Lara vs. Alvarez on Fox. (Here's the complete FuboTV channels list.)
---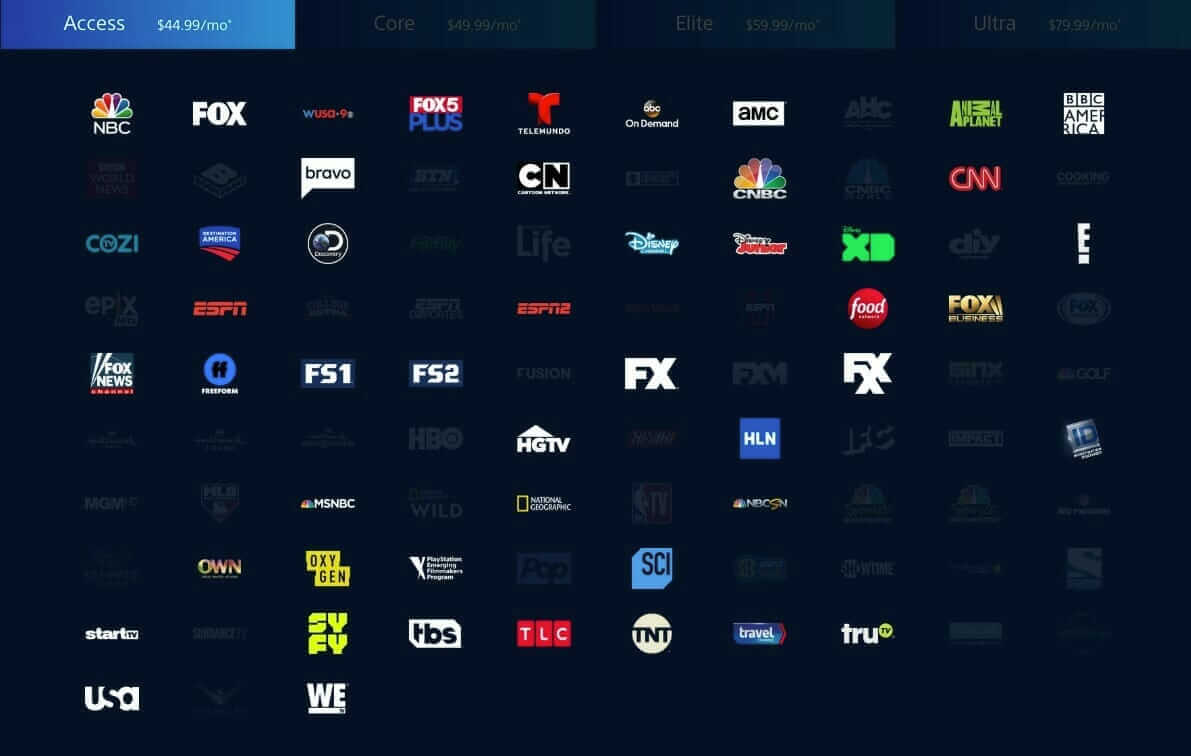 If you'd like to watch live TV directly from your PS4, PlayStation Vue is definitely your best bet. PlayStation also works with streaming devices like Roku and Amazon Fire products, but what separates PlayStation from the rest of the streaming services is that it's also compatible with Kodi. No matter how you stream, you'll get to choose from four tiers of channels, all of which include Fox, FS1, FX, HGTV, Syfy, and more. You can see the full list of PlayStation Vue channels here. Two other great perks: You can stream on up to five devices at once, and there's also unlimited cloud DVR.
---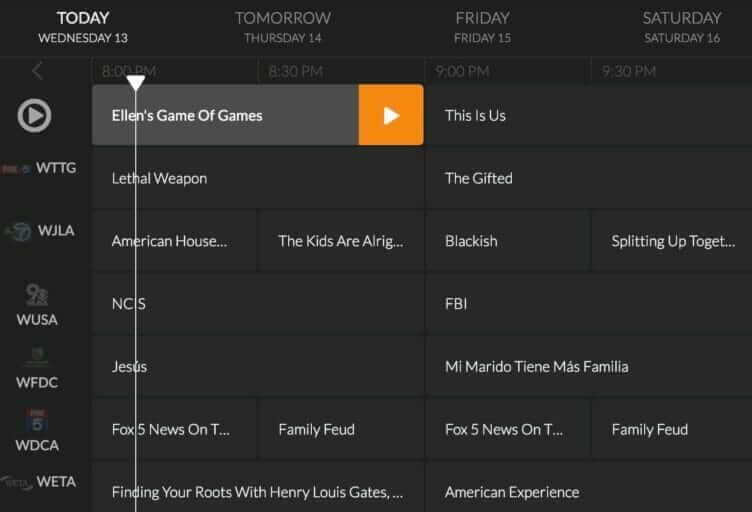 Cost:

Free

Devices:

Most web browsers
Locast is a free not-for-profit service that allows people to watch all of their local channels, including the Fox affiliate, for free from their web browsers. The unfortunate part is that Locast isn't available everywhere. If you live in New York City, Philadelphia, Chicago, Houston, Denver, Boston, Dallas, or Washington, D.C., you're in luck. That's because Locast is available to the residents in those cities. If you have Google Chromecast or a comparable device, you can then "cast" Lara vs. Alvarez to your big screen.
---
Erislandy Lara vs. Ramon Alvarez: Why it matters
For much of his career, Lara, a decorated amateur who escaped Cuba to have a professional career, has been seen as a wildly impressive boxer who was liable to bore everyone who watched his fights. He wasn't flashy or exciting. Instead, he was precise and technical.
But that's changed as he's gotten older. Lara (25-3-3, 14 KOs) was in the fight of the year vs. Jarrett Hurd in 2018 and lost a split decision, thanks to a Hurd punch that sent Lara crashing to the canvas in the final round.
Lara followed that up with a draw vs. Brian Castano in March, and even though he's winless in his past two fights, he still sees himself as a contender. Not only that, he sees himself as an exciting fighter.
"I think after the sixth round, you will see all the training that I did and the game plan that we have, start to break him down," Lara told reporters at a prefight press conference. "After that, the knockout is going to come. My goal has been to get back to the top of the division. I've been at the top of the division all of these years and regaining a title is huge. It's part of my history and my legacy. … I'm just focused on getting my title back. I want to look spectacular in this main event Saturday night on a big stage. Then I can move on to the biggest fights in the world."
Alvarez (28-7-3, 16 KOs) will try to make sure that doesn't happen. Though Alvarez will never be considered anywhere near his brother Canelo in terms of talent, he does have good experience in the ring. His best wins have probably come against Ben Tackie and Vivian Harris (though both were well past their primes before they faced Alvarez), but he's lost to plenty of other solid competitors. But the truest indication that Alvarez probably doesn't have much of a chance to win (and one of the reasons he's a 14/1 underdog) is that last year he got stopped by Brandon Rios, who's since proven himself to be washed up as an elite boxer.
Still, Alvarez has confidence.
"I'm not worried about what Lara's mindset is. I'm prepared and ready to go. I'm here to write my own story as I've been doing by working hard since day one," Alvarez said. "What happened between my brother and Lara was years ago and you can't change history. I'm only focused on what I have to do."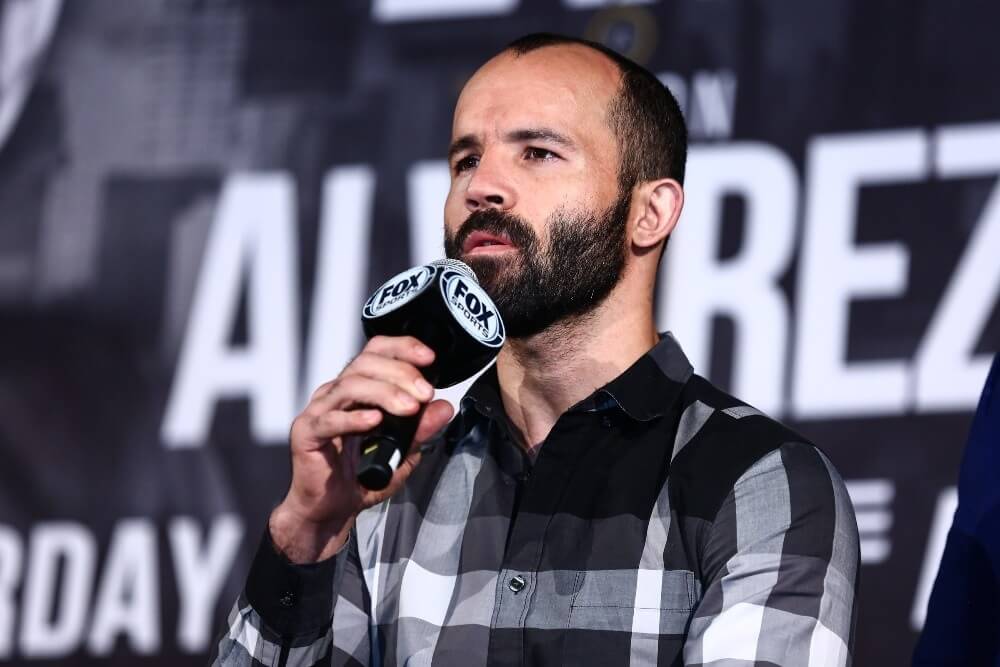 Erislandy Lara vs. Ramon Alvarez live streaming schedule
Erislandy Lara vs. Ramon Alvarez
Sebastian Fundora vs. Jamontay Clark
Frank Sachez vs. Victor Bisbal
For a year-round sports fix, sign up here to receive our weekly boxing newsletter. You'll hear about all the biggest fights and best knockouts from the Daily Dot's streaming sports guru Josh Katzowitz.