Are the Bills for real?
The Buffalo Bills are flying high after back-to-back road wins against the NFL's two New York teams. Next, they head home to face a struggling Cincinnati Bengals team. Though these first three games are against what looks to be some of the league's weaker teams, the Bills could emerge 3-0 in an AFC where a number of perennial contenders have struggled.
Bills quarterback Josh Allen has not played flawlessly, but he has played reasonably well. His solid play, combined with a surprisingly effective ground game led by Devin Singletary and the ageless Frank Gore, has made for a potent offense.
John Brown has looked comfortable as the top receiving option in Buffalo, averaging nearly 100 yards a game. Like the rest of the offense, he looks good enough.
Buffalo's defense has been similarly workmanlike and effective. Strong efforts from linebacker Tremaine Edmunds and safety Jordan Poyer buoyed the Bills last week. In Week 1, it was the Bills' stout front four that stood out.
In a word, the Bills have been solid.
The Bengals, meanwhile, have been shaky. They're coming off a 41-17 shellacking last week against the 49ers. While this team is generally below average, the linebackers and the offensive line, in particular, might be league-worst units. The entire Cincinnati defense has been unwatchable through two weeks.
The running game, which was supposed to be a strength, has also stalled early on. Last week, the Bengals only gained a total of 25 yards on the ground. This might be largely due to poor O-line play, but whatever the reason, this team cannot win if Andy Dalton has to do it by himself.
Buffalo Bills vs. Cincinnati Bengals
When: Sunday, Sept. 22 at 1pm ET
Where: New Era Field in Buffalo, New York
Streaming: CBS, NFL Sunday Ticket
There are a number of options for watching Bills vs. Bengals on streaming platforms that carry CBS. However, consult a coverage map to see what game your regional channel will be playing.
If a game is not being carried in your area, the only option might be an NFL Sunday Ticket package.
Bills vs. Bengals live stream: How to watch NFL online

Both Sling Blue ($25 per month) or Sling Orange + Blue ($40 per month) include NFL Network and a number of sports channels—like three ESPN channels, NBCSN, and FS1—and it's still a nice perk that Sling subscribers can order a la carte packages. Sling TV also offers a special Latino package for bilingual viewers. Sling TV is currently offering a deal where you can subscribe for 40% off the regular price for the first month of your subscription. That means Sling Blue would cost $15, and Sling Orange + Blue would cost $25. (Here's a complete guide to Sling TV channels and our Sling TV review.)
For $10 extra per month, you can get NFL RedZone via the Sling Blue Sports Extra package.
How to use AirTV with Sling
AirTV solves one of the Sling's biggest problems: The inability to receive all of your local channels. By purchasing a basic AirTV for $79.99 or the AirTV Player for $119.99, you can merge those local channels into your Sling TV, (or on your mobile device if you have the basic AirTV). As the Daily Dot wrote in its AirTV review, "it's practically magic."
The basic AirTV is a dual-tuner streaming device, while the AirTV Player is basically an upgraded Chromecast that has Netflix preinstalled. You'll still need to own an HD antenna because even though AirTV gets you access to your local channels, it doesn't actually physically show them to you.
But AirTV—which has no monthly fee—serves to strengthen one of Sling's biggest weaknesses compared to other live streaming services like Hulu with Live TV, YouTube TV, and PlayStation Vue. All those services have plenty of local channels.
---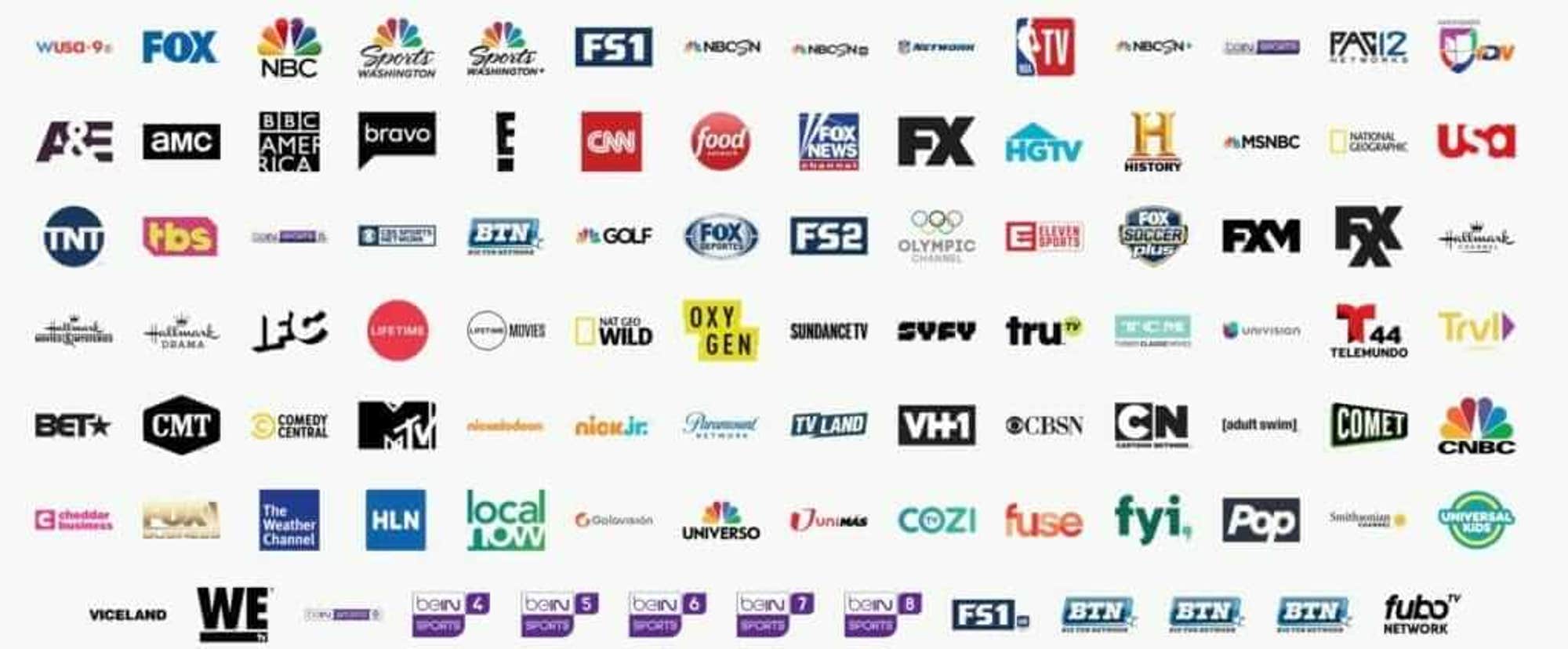 If you're a big-time sports fan, FuboTV is your best streaming service option. If you love international soccer and you're a Spanish speaker, FuboTV also offers various add-on packages, including Fubo Latino and Fubo Português. FuboTV's basic plan showcases nearly 100 channels and includes NFL Network. At $54.99 per month, you'll also get FS1, FS2, NBCSN, NBA TV, Big Ten Network, Pac 12 Network, BeIn Sports, and CBS Sports Network, along with premium channels like FX/FXX/FXM. The only notable omission for sports fans is ESPN. You can add Fubo's Sports Plus package for an additional $8.99 per month, which allows you to stream NFL RedZone, (Here's the complete FuboTV channels list.)
---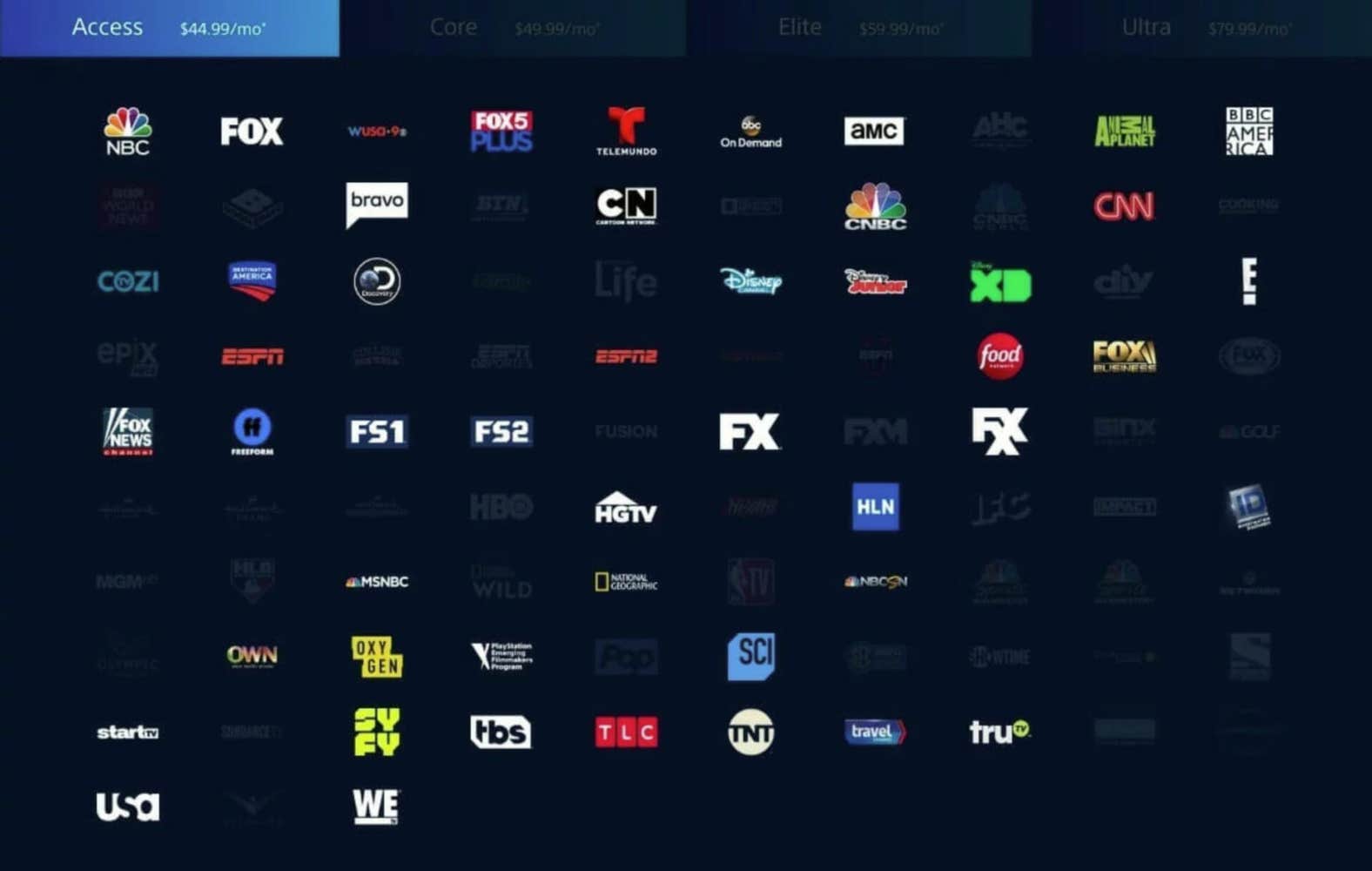 If you'd like to watch live NFL games directly from your PS4, PlayStation Vue is your best bet. PlayStation also works with streaming devices like Roku and Amazon Fire products, but what separates PlayStation from the rest of the streaming services is that it's also compatible with Kodi. No matter how you stream, you'll get to choose from four tiers of channels—all but the cheapest include NFL Network. From there, you can also add NFL RedZone as part of the $10-per-month Sports Pack, which also unlocks ESPN Bases Loaded, ESPN Classic, Longhorn Network, Outside TV, and NBCUniversal regional sports networks. You can see the full list of PlayStation Vue channels here. Two other great perks: You can stream on up to five devices at once, and there's also unlimited cloud DVR.
---

Cost: $44.99 per month
Hulu devices: Roku, Apple TV, Google Chromecast, Amazon Fire Stick and Fire TV, Xbox One, Xbox 360, Nintendo Switch, and iOS and Android devices
Hulu local channels: ABC, CBS, Fox, NBC, the CW (check your local availability here)
Hulu with Live TV includes sports programming among its offerings, including ESPN and FS1, and as a subscriber to the service, you'll get free access to Hulu's sizable on-demand library. (Check out the full list of Hulu Live TV channels.)
---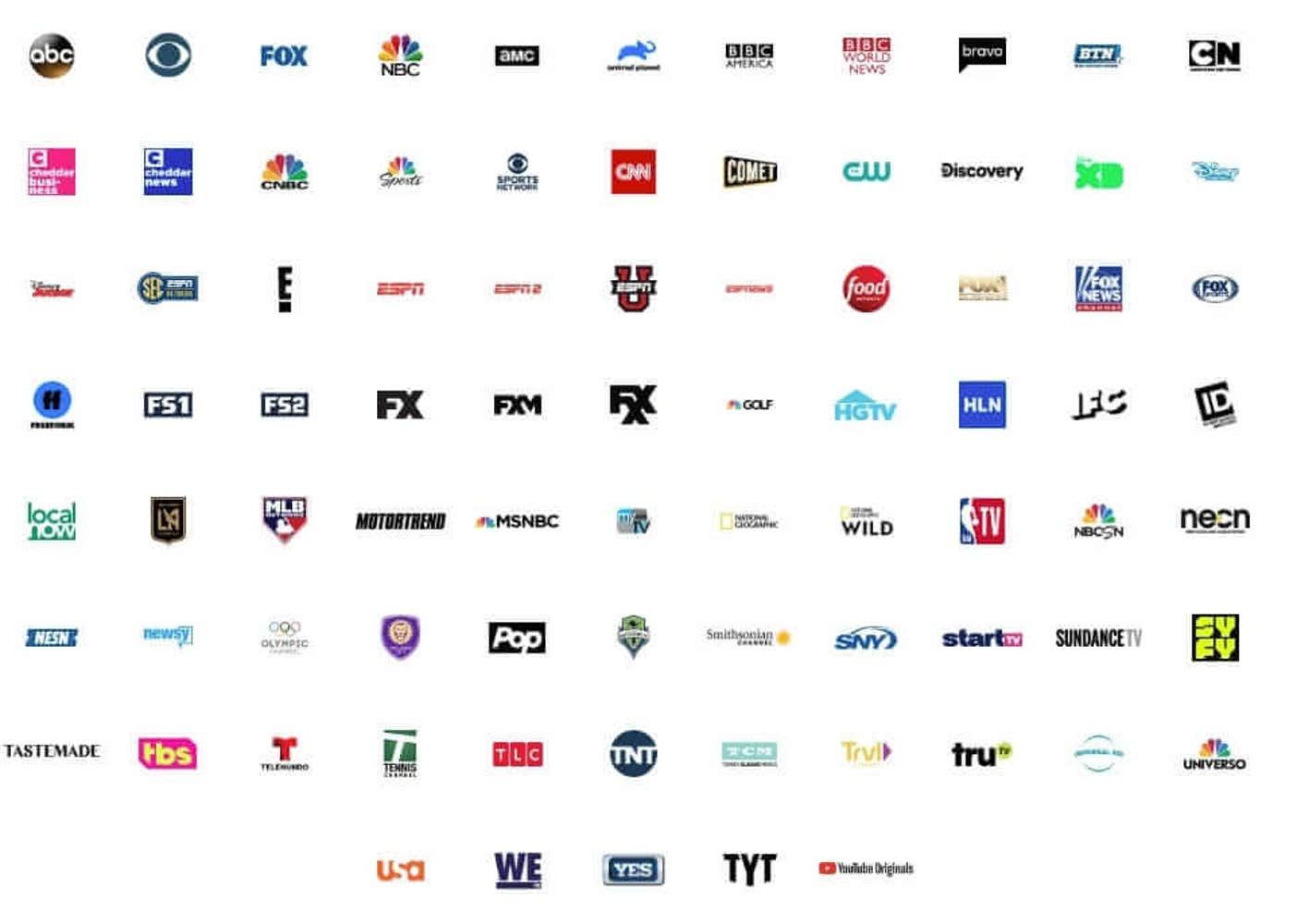 YouTube TV is a great option for college football fans, including ESPN and FS1. (Take a look at the full list of YouTube TV channels here.)
---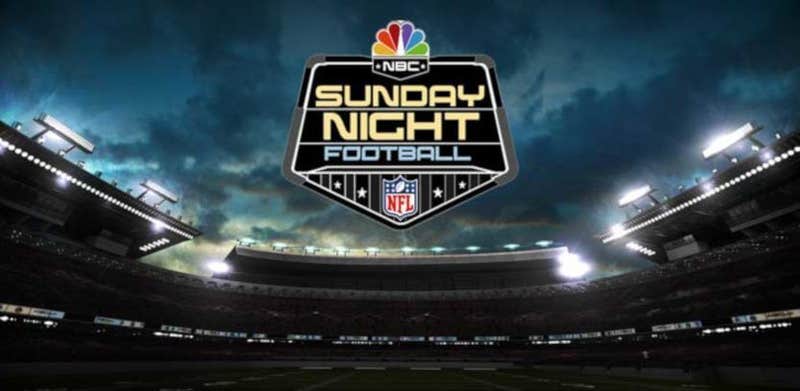 Cost: $73.99 per month for four months, or one single payment of $293.96
There are two—and only two—ways of acquiring NFL Sunday Ticket without DirecTV. There's NFLSundayTicket.TV, which costs $73.99 per month for four months. It's everything you love NFL Sunday Ticket but online-only. You can stream from pretty much any device that connects to the internet (but only on one device at a time).
You can also upgrade to the NFLST.TV Max bundle for a total of $99 per month for four months or one single payment of $395.99. You can also add on NFL Game Pass, which allows you to watch replays of every game after they air, for $50 for the full season.
There's another way to watch NFL Sunday Ticket without DirecTV: Amazon Prime. While you can't pay for the package using Amazon Prime, you can at least watch all of the games on the service. To start, first download the NFL Sunday Ticket channel on Amazon Prime. It's free. From there, you'll just need to sign in with your subscription credentials.
College students can purchase NFL Sunday Ticket at a discounted price through NFLSundayTicket.TV U.
TRY NFL SUNDAY TICKET ON AMAZON PRIME
---
Bengals vs. Bills: Why it matters
Sorry, Bengals fans, but the reason to watch this game is the Buffalo Bills.
3-0 teams historically have a roughly 75% chance of making the playoffs. This Buffalo team will get the Jets one more time and the Dolphins twice, so even if the Patriots have their number, this could conceivably be a wild card team.
It's difficult to imagine this squad beating the Patriots or Ravens, but a season where a serviceable Josh Allen mops up also-ran teams on the way to a 10-6 campaign would be a welcome relief for the long-suffering Buffalo fan base. (A 10-6 finish would be the best Bills record since 1999.)
Regardless of how they finish in the standings, this squad should be fun to watch. John Brown is dynamic, and the rushing attack of Gore and Singletary has been an unexpected surprise.
If the Bengals can turn things around this week, the best Cincinnati fans can say is that this team might not be looking at a total rebuild. After nearly a decade of Andy Dalton under center, some fans may be ready for teams like the Bills to put them out of their misery and push them to the top of the draft.
For a year-round sports fix, sign up here to receive our weekly boxing newsletter. You'll hear about all the biggest fights and best knockouts from the Daily Dot's streaming sports guru Josh Katzowitz.
READ MORE:
The Daily Dot may receive a payment in connection with purchases of products or services featured in this article. Click here to learn more.