Antonio "Bigfoot" Silva (19-2-1) and Gabriel Gonzaga (17-12) may not be the best heavyweights in UFC history. They may never have been champions or made it on any pound-for-pound rankings. But they were on the winning end of two of the division's most iconic moments. And what's a better fate: wearing a belt for a moment or being remembered forever?
Now, they'll get the chance to meet in the ring as the main event for Bare Knuckle Fighting Championship's eighth PPV telecast in a fight you can live stream on Fite TV and a variety of other places. And it could be an exciting matchup between two MMA veterans.
It was "Bigfoot," after all, who knocked out his former teammate-turned-tormentor Alistair Overeem in one of the most emotional heavyweight fights ever at UFC 156 in 2013, going delirious with vindictive joy and re-creating himself in an instant as a hero of the bullied. And Gonzaga, a fellow Brazilian, not only beat MMA legend Mirko Cro Cop in the Croatian kickboxer's long-awaited UFC debut in 2007 but knocked him out with a head kick, which was Cro Cop's signature move. It isn't often that a knockout can be called cheeky.
But those iconic moments were lifetimes ago. In the last five years, time and anatomy have conspired against the two former contenders, reducing them to shadows of their former selves. Gonzaga has lost five of his last six fights and Silva has fared even worse. In his last 10 fights, he's only won once, plying his lonely trade since 2016 in small Russian organizations.
The great and terrible thing for fighters like Gonzaga and Silva is that they can trade on their names and reputations long past their primes, signing up with minor-league American promotions like Bellator or taking their talents across the sea to Asia or Eastern Europe for big money. The UFC imprimatur carries a lot of weight, no matter what your body and brain are no longer capable of.
Perhaps the most deflating (or at least the most morally dubious) choice for an aged mixed martial artist with declining skills but a desire, or need, to keep making money as a fighter is the Bare Knuckle Fight Championship (BKFC). More than one former UFC fighter has attempted to reinvigorate his or her career by forgoing kicks and elbows and all forms of grappling and reverting back to the simple fistfight. So, why not icons like "Bigfoot" Silva and Gabriel Gonzaga?
As exciting as the thought of such a fight may be for those of us who remember Overeem and Cro Cop lying unconscious of the Octagon floor, BKFC events can wear on an MMA fan's conscience. Technically there's nothing more dangerous about bare-knuckle boxing than MMA. But damned if it doesn't feel worse. Maybe it's because the sport is so atavistic: just two human beings clubbing each other with their fists, without the civilizing effects of gloves and sophisticated grappling exchanges—fighting at its most primal.
Or maybe it's because knuckles hitting faces cause more cuts and bruising than gloves do, and blood and tissue damage, no matter how superficial, always ring more terrifying to human beings than internal injuries. Or maybe BKFC feels wrong simply because it's providing two old men who should have retired years ago, and who, between them, have been knocked out 12 times in the last five years, yet another opportunity to get punched in the head, forcing fight fans to once again confront the moral murk of their affection.
Here's everything you need to know to watch Silva vs. Gonzaga.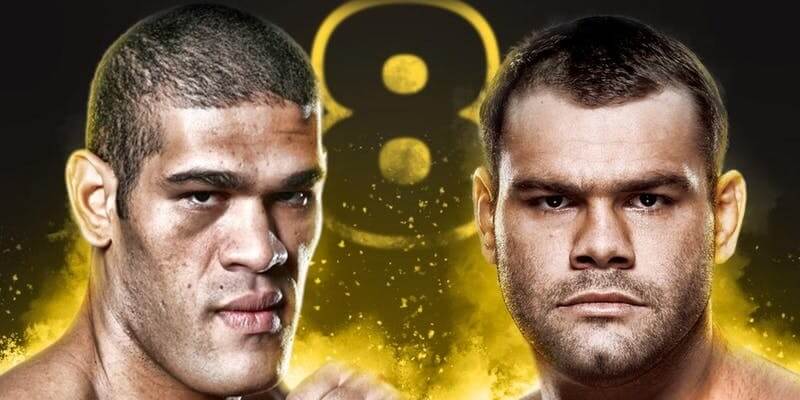 Antonio "Bigfoot" Silva vs. Gabriel Gonzaga in BKFC 8
How to watch "Bigfoot" Silva vs. Gabriel Gonzaga
BKFC is an 18-month-old venture that is basically boxing without the boxing gloves fought in a circular ring. But thanks to well-known boxers like Paulie Malignaggi—who fought (and lost) a bare-knuckle fight in June—and mixed martial artists like Artem Lobov and now Silva and Gonzaga, the organization is beginning to get more mainstream recognition.
Since this is a PPV, there's no legal way to get around the $30 fee to watch Silva vs. Gonzaga. But there are plenty of ways to stream it. You can order it on Fite TV (you can sign up here) or via bareknuckle.tv. Fite TV is available on services like Roku, Apple TV, Amazon Fire Stick, PlayStation 4, Xbox One, Android and iOS devices, desktop and laptop computers, and smart TVs.
It's also available on traditional TV PPV via cable companies like DirecTV, Dish, Xfinity, Spectrum, and Cox.
Though the three top fights on the card are only available on PPV, some of the undercard matches will be streamed for free on Fite TV and the BKFC YouTube page beginning at 8pm ET.
"I am very excited to have these two legends competing in the BKFC squared circle," BKFC founder and president David Feldman said in a statement. "They have fought and beat some of the best fighters in the world and now they will fight each other."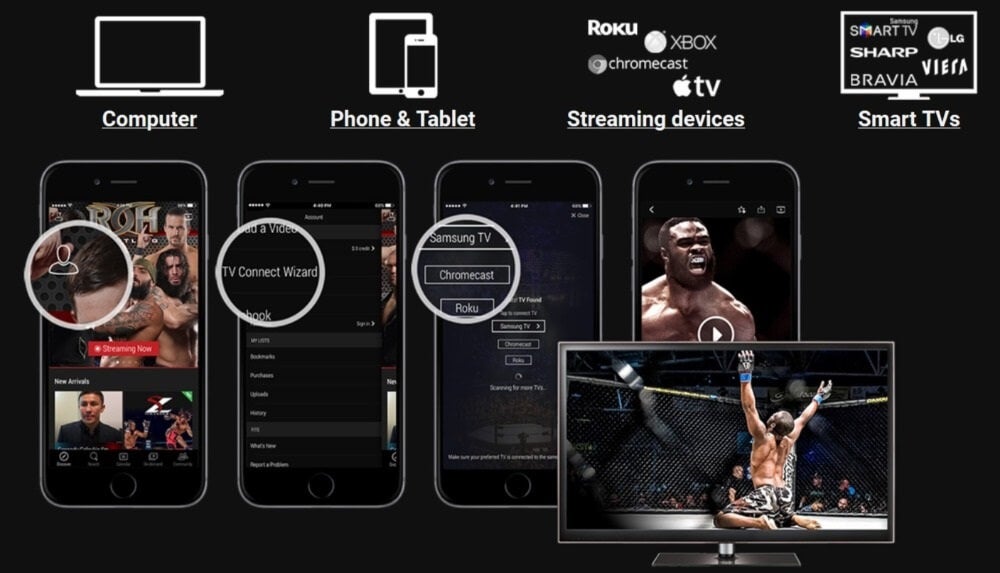 "Bigfoot" Silva vs. Gabriel Gonzaga live stream schedule
Antonio "Bigfoot" Silva vs. Gabriel Gonzaga
Joey Angelo vs. Walber Barros
Jared Warren vs. Brian Maxwell
For a year-round sports fix, sign up here and check the "sports" box to receive our weekly boxing newsletter. You'll hear about all the biggest fights and best knockouts from the Daily Dot's streaming sports guru Josh Katzowitz.
The Daily Dot may receive a payment in connection with purchases of products or services featured in this article. Click here to learn more.