---
Avengers: Endgame may have wrapped up the MCU Phase 3 with a bow, but you're likely experiencing a superhero hangover that needs to be nursed. What better remedy than Agents of S.H.I.E.L.D., which will soon enter season 6?
While the upcoming streaming service Disney+ promises to connect more movie storylines with television series, Agents of S.H.I.E.L.D. was the first to introduce crossover characters. Agent Phil Coulson, who has appeared in Avengers, Iron Man films, Thor, and Captain Marvel, has led S.H.I.E.L.D. (Strategic Homeland Intervention, Enforcement, and Logistics Division) from danger for five seasons.
Before we get into it, consider this your warning if you haven't watched up to season 5 yet. Skip down a couple of paragraphs to the how to watch portion now if you're not caught up.
In the explosive season 5 finale Quake saved the day by blasting Graviton into space. Agent Coulson stepping down as the leader of S.H.I.E.L.D. to enjoy his retirement in Tahiti, which is pretty fitting for his character.
The rest of the department won't have the luxury of soaking in the sun, with half the squad venturing into space to find Leo Fitz. Meanwhile, the other half remains on Earth to keep the planet safe from HYDRA. Also, there's a creepy new bad dude in town who suspiciously looks very much like Agent Coulson.
Here's everything you need to know to watch Agents of S.H.I.E.L.D. online for free.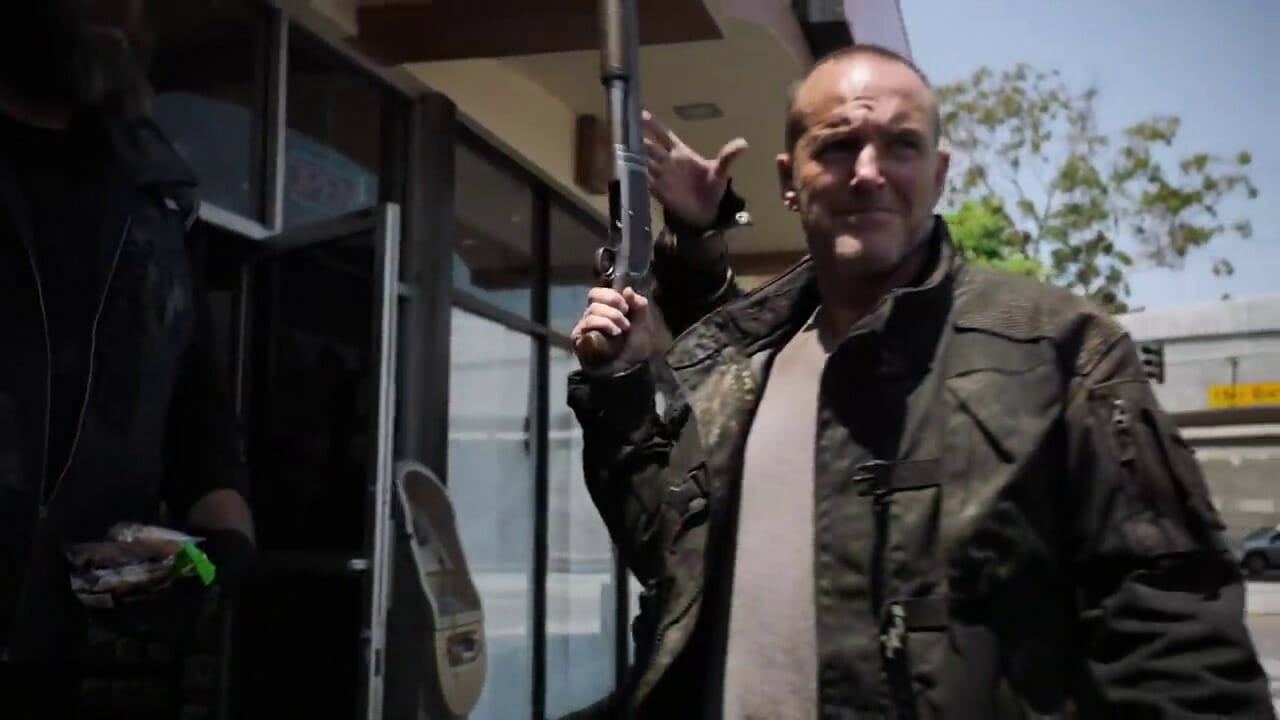 What is Agents of S.H.I.E.L.D.?
Launched: September 2013
Airtime: Season 7 premiers Wednesday, May 27 at 10 pm PST/EST. New episodes air following Wednesdays at the same time.
Channel: ABC
Genre: Superhero action-drama
Starring: Clark Gregg as Phil Coulson and Sarge, Ming-Na Wen as Melinda May, Brett Dalton as Grant Ward and Hive, Chloe Bennet as Daisy "Skye" Johnson/Quake, Iain De Caestecker as Leo Fitz, Elizabeth Henstridge as Jemma Simmons, Nick Blood as Lance Hunter, Adrianne Palicki as Bobbi Morse, Henry Simmons as Alphonso "Mack" MacKenzie, Luke Mitchell as Lincoln Campbell, John Hannah as Holden Radcliffe, Natalia Cordova-Buckley as Elena "Yo-Yo" Rodriguez, Jeff Ward as Deke Shaw
Seasons: 7
Status: Completed. Season 7 of the show will be its last.
Agents of S.H.I.E.L.D. Reviews
What the critics are saying
"There's action, wit and dry humor, and some entertaining if not dazzling special effects. Again accessibly, most episodes will be stand-alone, with an underlying mythology to ramp up the stakes." –Gail Pennington, St. Louis Post-Dispatch
". As with "The Avengers," Whedon's ear and sensibilities match the material perfectly — that high-velocity back-and-forth snark that illuminates character and motive, even when you don't always know exactly what someone just said." –Verne Gay, Newsday
Where to stream Agents of S.H.I.E.L.D
Hulu Live TV (Select Markets)
Sling TV (Select Markets)
Vidgo (Select Markets)
AT&T Now (Select Markets)
YoutubeTV (Select Markets)
These streaming services carry ABC, though you'll want to check to see if the streaming service of your choice carries ABC in your area. (While Sling doesn't carry ABC, pairing Sling with Air TV allows subscribers to pick up all local channels.)
ABC Streaming Services
Hulu Live TV is one of the most popular ways to stream live TV, perhaps because you gain access to a massive library of on-demand content including classic and current TV shows, movies, not to mention Hulu's original programming. As far as live-streaming goes, you'll have a ton of local, entertainment, and sports channels to flip through, including HGTV, a full suite of ESPN channels, Cartoon Network, FX, and even deep cuts like Nat Geographic and Syfy.
---
| | |
| --- | --- |
| Sling Orange | $35 |
| Sling Blue | $35 |
| Sling Orange & Blue | $50 |
For a more à la carte service, look to Sling TV. It offers two cable packages, Sling Orange and Sling Blue, each of which costs $35 per month. If you grab them both (Sling Orange + Blue) you can save $10 per month. Sling Blue offers more bang for your buck with over 40 channels, including sports necessities like FS1, NBCSN, and NFL Network. You'll also gain access to the usual cable mainstays like Food Network, Discovery, Cartoon Network, SYFY, and FXX. Whichever package you choose, you can save $10 on your first month. Here's the complete guide to Sling TV channels.
---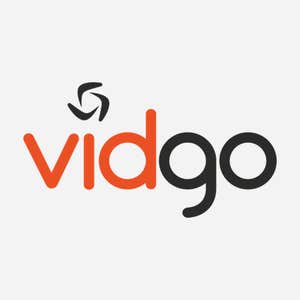 | | |
| --- | --- |
| Core | $29.99 |
| Plus | $39.99 |
| Latino | $9.99 |
| Latino Mas | $19.99 |
Vidgo offers a package for under $40 a month that pulls together more than 60 English-language channels into its National English Package, including ABC, Fox, the Disney family of channels, the ESPN family of channels (including ESPN Deportes), FS1, FS2, Fox Deportes and BeIN Sports. It offers an array of entertainment favorites, including A&E, HGTV, History, Lifetime, and a full range of Nickelodeon channels, including TeenNick and NickToons.
College sports fans will love it, too: The ACCN, Big Ten Network, the Longhorn Network, and Pac-12 Network are all on the Core package, and for $10 more, the Plus package offers all six market-specific Pac-12 Networks.
---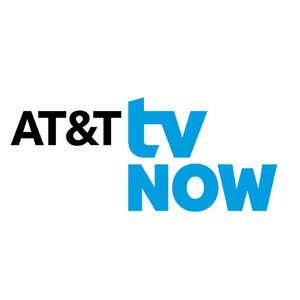 | | |
| --- | --- |
| Plus | $65 |
| Max | $80 |
| Ultimate | $135 |
There's a good chance that you're already looking to AT&T for your wireless needs. The second you sign up, you'll gain instant access to 45+ channels, including local channels and even free HBO in the Plus and Max channel suites. Plus, it comes with CloudDVR, which lets you record up to 20 hours of TV per month. One account works on two devices, but you can add more devices for only $5.
---
YouTube TV is a great solution for families because one subscription can add up to six accounts, and each account comes with unlimited cloud DVR. You can't beat the variety, either: There are sports channels like NBCSN, NBA TV, and four ESPN channels, while Disney, Disney XD, Disney Junior, and Cartoon Network will keep any kid (or kid at heart) busy for hours. It also comes with a few Spanish-language channels like Telemundo and NBC Universo. AMC, BBC America, and IFC are there too, so you won't miss out on all that prestige TV. (You can find the full list of YouTube TV channels here.)
---
Broadcast TV Streaming Guides
The Daily Dot may receive a payment in connection with purchases of products or services featured in this article. Click here to learn more.