VidAngel wants to clean up the dirty shows we watch on HBO and Netflix.
The company, started in Utah, has announced a service that lets individuals and families filter certain words or scenes from films and TV, and connect with streaming platforms like Netflix, Amazon, and HBO.
"You can watch Game of Thrones without nudity or rape, or Star Wars without Jar Jar Binks," says CEO Neal Harmon. VidAngel doubled down on the latter in 2016 with an offer to filter the cretin out of Star Wars. In 2014, VidAngel had another viral hit: A family is pelted with paintballs for every profanity uttered in The Wolf of Wall Street.
VidAngel, which debuted in 2013, has a simple model: Buy a movie for $20, set filters on the movie you now own, then sell it back for a $19 credit. As it explains elsewhere, this is not censorship but a "personal choice" made by the owner of the film: a philosophy, according to the company's lawyer, that's protected by the Family Movie Act.
Harmon says VidAngel's audience is majority conservative but that people don't always have a religious reason for wanting to filter content. "They don't want to support female objectification," he says, "or we've met people from the LGBT community that don't want to re-experience trigger events or bullying."
VidAngel has a crowdsourced tagging system staffed by paid contractors across the country, and tags go through several people with "different perspectives" to ensure accuracy. Harmon says a company research study found "highly religious people would want to filter for themselves and their families, and people who were less religious or not religious at all are interested in filtering for their children. So there's different groups and motivations for wanting to filter."
In June 2016, Disney, Fox, and Warner Bros. filed an injunction against VidAngel, claiming it was an "unlicensed VOD streaming service." Last week, the company was in court in Pasadena, California, and presented its argument to three judges. Harmon's not particularly "optimistic" about how the case will turn out, but claims the judges were "more open" to the new VidAngel service. Sony recently announced a "clean version" initiative for its films, which was met with resistance from creators and a walk-back from Sony.
And what of Netflix, which is slowly eclipsing cable TV? Reached for comment on VidAngel's new app, Netflix told the Daily Dot: "We have not endorsed or approved the VidAngel technology." Harmon says he'll just "let Netflix speak for themselves."
VidAngel has started pushing its own original content, however, and recently released the movie Tim Timmerman, Hope of America. Comedy seems to be its biggest area of growth: VidAngel now has 40 comedy specials on the site from family-friendly comedians, and earlier this year started an alcohol-free comedy series in Provo, Utah. The featured comedians can also receive tips on the site.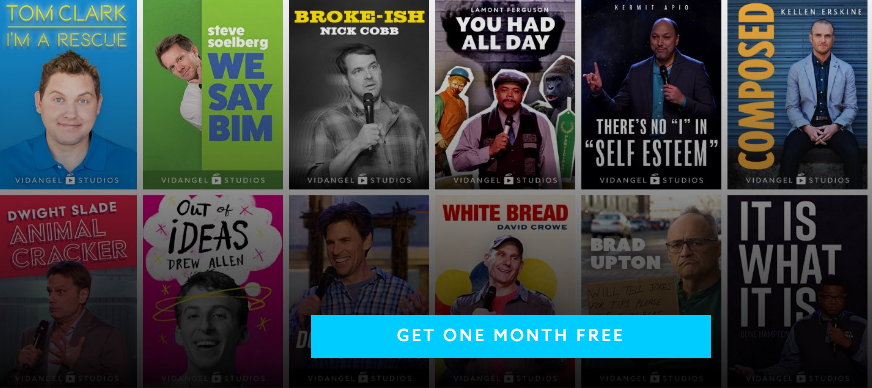 "Filming here in Provo, Utah, without there being any alcohol involved, it requires a different level of humor," Harmon says. "And so the final product is something that couldn't be created anywhere else."