Amidst some controversy, you'll be able to stream the Trump Town Hall on NBC Thursday. What was supposed to be a town hall debate between President Donald Trump and former Vice-President Joe Biden has evolved into a ratings competition between the two candidates on rival networks.
Here's how to find the Trump Town Hall live stream. (Or, if you prefer, here's how to stream the Biden Town Hall live.)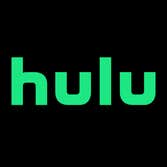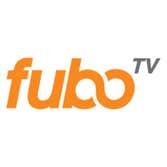 More on the Trump Town Hall format
This town hall event essentially started with President Trump's coronavirus diagnosis earlier this month. His team refused to participate in an online version of the planned Oct. 15 town hall format debate, organized by the Committee on Presidential Debates. And then, the candidates moved to do their own things.
Last week, Biden coordinated with ABC on airing a town hall event on the designated date. Earlier this week, NBC and Trump worked out a deal, but scheduled the Trump Town Hall as counter-programming.
Today host Savannah Guthrie will host the town hall event, at Miami's Perez Art Museum—reportedly in an outdoor setting. The Trump town hall is expected to last an hour, meaning that viewers could switch to ABC or ABC News Live and catch the tail end of the Biden event.
Will it last just an hour, though? It's Trump; it's 2020—there are no rules.
Trump and Biden still are scheduled to come together one last time, for a debate scheduled for Oct. 22 in Nashville. Assuming it goes as planned, it will be hosted by Kristen Welker of NBC News.
Trump Town Hall Live Stream: How to watch the NBC town hall event
You can stream NBC via the following services.
Hulu Live TV
Hulu Live TV is a great way to stream live TV, as it comes with access to Hulu's massive library of on-demand content. You'll be able to choose from movies, shows, and Hulu's original programming, and keep up with what's new each month. Hulu plans even include a bundle option where you can access Disney+ and ESPN+ along with Hulu.
Hulu Live TV sets you up with local channels and has a broad spectrum of entertainment and sports channels to review, including the full suite of ESPN channels, Cartoon Network, FX, HGTV, and even deep cuts like National Geographic and Syfy. You can find the Trump Town Hall live stream on Hulu Live TV.
---
Sling TV
If you're looking for a streamlined, cost-effective streaming package, check out Sling TV. It offers two basic cable packages, Sling Orange and Sling Blue, each of which costs $30 per month. There's also the third option of getting Sling Orange + Blue for just $45 per month. You'll get more Sling TV channels by choosing Sling Blue, with its 40 channels including sports favorites like FS1 and NBCSN and cable mainstays like Food Network and Discovery Channel. But Sling Orange brings must-haves Disney Channel and ESPN as part of its package.
Sling also has a number of add-ons, including robust international packages organized by languages all over the globe. To gain access to NBC, Sling Blue or Sling Orange + Blue will deliver in a number of markets, but not all. Fear not, though: MSNBC's on Sling Blue in all markets.
---
FuboTV
FuboTV started as a streaming service geared toward sports fans, but it's evolved into a broadly-appealing option with entertainment and news options alongside its robust sports choices. Depending on the package, you can access as many as 180+ FuboTV channels. If you're looking to be entertained, Bravo, IFC, MTV, and VH1 are options even at Fubo's most basic tier.
The Fubo channel list still includes plenty of sports, including the Fubo Sports Network, which has original programming mixing sports and humor. The FuboTV cost starts at $54.99 a month, and with Disney Media favorites like ABC, ESPN, and the Disney Channel now on board, some who were on the fence about Fubo are giving it another look.
---
AT&T TV Now
If you're already looking to AT&T for your wireless needs, you might consider AT&T TV Now to cover streaming for you. AT&T TV Now channels start with Plus and Max, which even include HBO. Then, AT&T plans expand from there, approaching cable selection and pricing with AT&T TV Now's biggest packages. AT&T streaming also comes with Cloud DVR, letting you record up to 20 hours of TV per month.
If you're looking for NBC and the Trump Town Hall live stream, get in at the Plus tier to stream it.
---
YouTube TV
The YouTube TV channel list includes local channels, sports options including ESPN, ESPN2, FS1, FS2, and NBA TV, and plenty to keep kids (and kids at heart) occupied, including Disney Channel and its companion channels, Nickelodeon, and Cartoon Network—all in one easy-to-access package. It even comes with a few Spanish-language channels like Telemundo and NBC Universo. YouTube add-ons include HBO Max, Showtime, and Starz. YouTube TV packages have some advantages over their competitors, including a generous DVR and multiple screens package. From one account, each user can create an individual profile to track favorite shows.
If you're looking for the Trump Town Hall live stream, know that you can get it on YouTube TV.
---
News Channel Guides
Live TV Streaming Services
Streaming Device Guides