In the two weeks since To All the Boys I've Love Before premiered on Netflix, it's already been credited for helping to revitalize the rom-com, hailed for featuring an Asian-American romantic lead, and praised as the internet collectively discovered its newest boyfriend in Peter Kavinsky. But it's also having real-life repercussions for one of the film's product placements.
A new report from Bloomberg Quint is reporting that Yakult, a Japanese probiotic drink that plays a small but significant role in the film, is being discussed much more than usual online after it was featured in To All the Boys I've Loved Before. While the name of the drink isn't said in the film, viewers recognized the shape and label of the bottle, and some viewers have reported being unable to find the bottles in stores.
"While the brand is of Japanese origin and was never mentioned by name in the movie, it is clearly a Yakult bottle, which Twitter users quickly noticed," M Science TickerTags head March Bachman said, according to Bloomberg Quint.
And as Google Trends shows, interest in Yakult has grown over the past few weeks with a major spike during the week of Aug. 19-25, the week after To All the Boys I've Loved Before debuted on Netflix.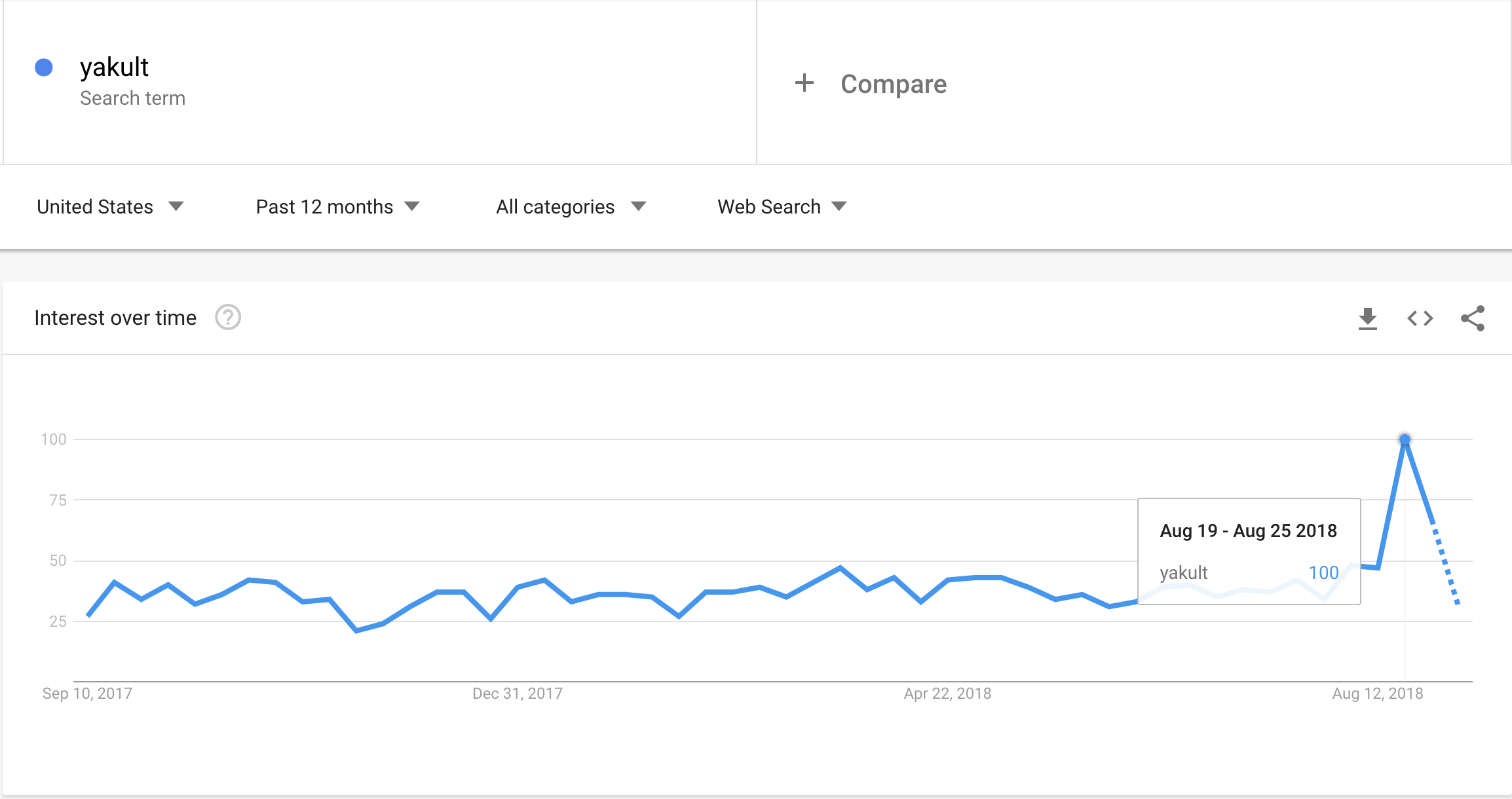 Peter Kavinsky is first introduced to Yakult, which is described as a "Korean yogurt smoothie" by Lara Jean when he picks Lara Jean and her sister Kitty up for school—one aspect of the act Peter and Lara Jean put on. He takes a sip, finds that he really likes it, and wins Kitty over after asking her what he has to do for her to bring him a bottle of Yakult for him when he picks them up for school.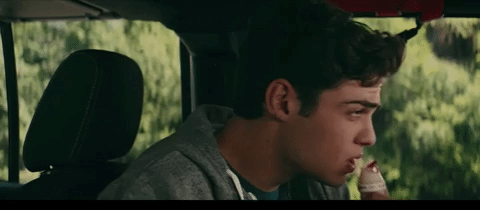 But Yakult also came up later as Peter and Lara Jean's fake relationship came to a head during their school's annual ski trip. Peter admits that he went and bought Yakult—without mentioning the name—and packed snacks in anticipation of Lara Jean sitting next to him on the bus to the ski lodge.
The gesture, which meant that Peter drove to the other side of town to buy Yakult for Lara Jean, might be a small one by historical rom-com standards, but fans still swooned after seeing it. Peter not only paid attention to what Lara Jean liked, he made an effort to travel to the Korean supermarket on the other side of town to buy it for her.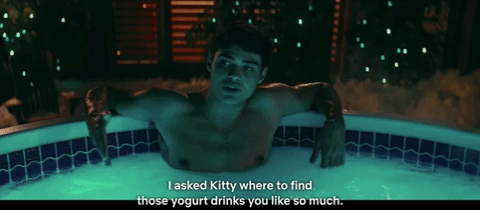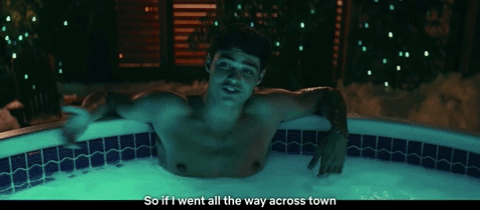 Yakult isn't a new product by any means, but its placement in the film has introduced it to more mainstream audiences, leading to some to venture to Asian food markets to purchase a bottle or pack. And some are hoping that To All the Boys I've Loved Before will normalize Yakult enough that Asian-American children who bring a bottle of Yakult with them to school won't be mocked for doing so.
Look what you did @jennyhan !! Yakult stock is up 2.6% since To All The Boys I've Loved Before came out! @netflix pic.twitter.com/7zdtDHB481

— Evelyn Skye (@EvelynSkyeBooks) September 3, 2018
This is the most amazing signal of #toalltheboysivelovedbefore's viral impact yethttps://t.co/1851k8u9XS

— Jeff Yang (@originalspin) September 3, 2018
lol this explains why there weren't any at HEB this past weekend even though they sell them at a ridiculous $5 a pack. https://t.co/6LFDY1IwcJ

— carol (@bookish_notes) September 4, 2018
I admit, I bought a couple of packs this past month after watching #ToAllTheBoysIveLoveBefore. But I grew up on this stuff in Taiwan. It used to get regularly delivered to my home like milk.
H/t @jennyhan https://t.co/ZKJ5fLumgd

— Nancy Wang Yuen (@nancywyuen) September 3, 2018
Thanks Peter Kavinsky. Hope more kids are proud to pack their Yakult with their lunch now. https://t.co/aRP9Tso2q4

— Susan Ng (@shalalasusan) September 4, 2018
https://twitter.com/jennyhan/status/1036670321628045312
To All the Boys I've Loved Before has bigger product placements than Yakult—most noticeably Subway, which Lara Jean Covey's best friend Chris namechecks when she skips lunch to grab a sandwich—but as Yakult has shown, it might not be about how prominent the product feature in a scene but how you use it.
H/T Bloomberg Quint
READ MORE: