The YouTube channel ApexTV has made a name for itself recently by showcasing people who claim to be time travelers. Maybe they visited China in the 16th century. Or they found a utopia in the year 8973. Or they've just survived the global-warming red clouds of Las Vegas in 2120.
But the real heavy lift for those who are interviewed as time travelers is somehow convincing you, the skeptical public, that they're telling the truth. And what better way to prove they're not lying than to show you photos from the future they've just visited.
In its latest video, Apex TV showcases five supposed time travelers—most of their faces have been pixelated and most of their voices have been modified—to show you exactly what the future world looks like.
Take a look and try to suspend your disbelief—or just pretend Photoshop and Google images somehow don't exist for our descendants.
One time traveler who said he journeyed to the year 10000 showed a photo of a few cylindrical-shaped, silo-looking buildings covered by greenery and skyscrapers made of "extraordinary materials" that haven't been invented yet. Another showed a flooded city from the year 5000. And one, for some reason, showed a colony on Mars.
Somehow, there were no photos like this one (though, if we're being fair, this was supposed to represent the year 2015).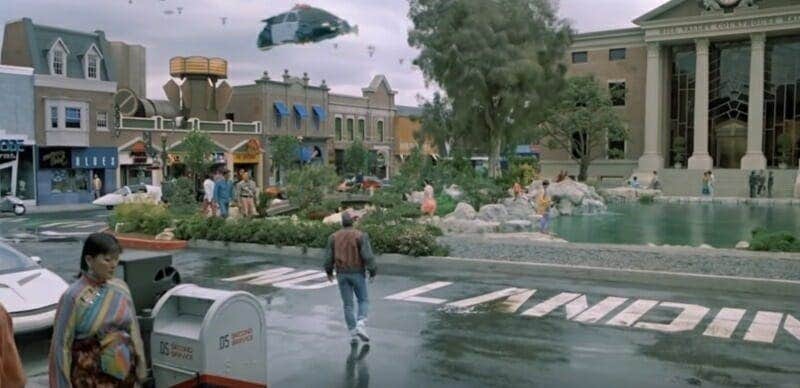 According to one of the time travelers, the reason the images look grainy or damaged is because the time travel process wreaks havoc on printed photos that were previously in mint condition (though it's hard to believe that there's somehow not a solution for that problem in the future).
After showing the proof that he had traveled to a period nearly 8,000 years in the future, one apparent time traveler asks the camera, "Can you believe it?"
Even with the photos, most people would say, "Um, not really."