On Saturday, Kanye West's G.O.O.D Music signee Teyana Taylor dropped her second studio album K.T.S.E (Keep That Same Energy) over 24 hours after its set release date. By the time it finally dropped, the album was shrouded by clearance issues and rumors that it sampled Kim Kardashian's sex tape, Stereogum reports.
K.T.S.E. came on the heels of a month-long G.O.O.D Music release marathon. Projects recorded in the notorious Wyoming sessions from Pusha T, Kids See Ghosts (Kid Cudi and West), Nas, and Yeezus himself all came earlier in the month.
But after the Friday release date came and went with no album from Taylor, fans wondered what could have been going on behind-the-scenes of the project.
A day earlier, Taylor tweeted that Lauryn Hill had delivered a last-minute addition to be featured as an interlude—but Hill's contribution didn't make it. The album premiered with 7 tracks and a runtime of 23 minutes, and Taylor said it will be rereleased once some tweaks are made.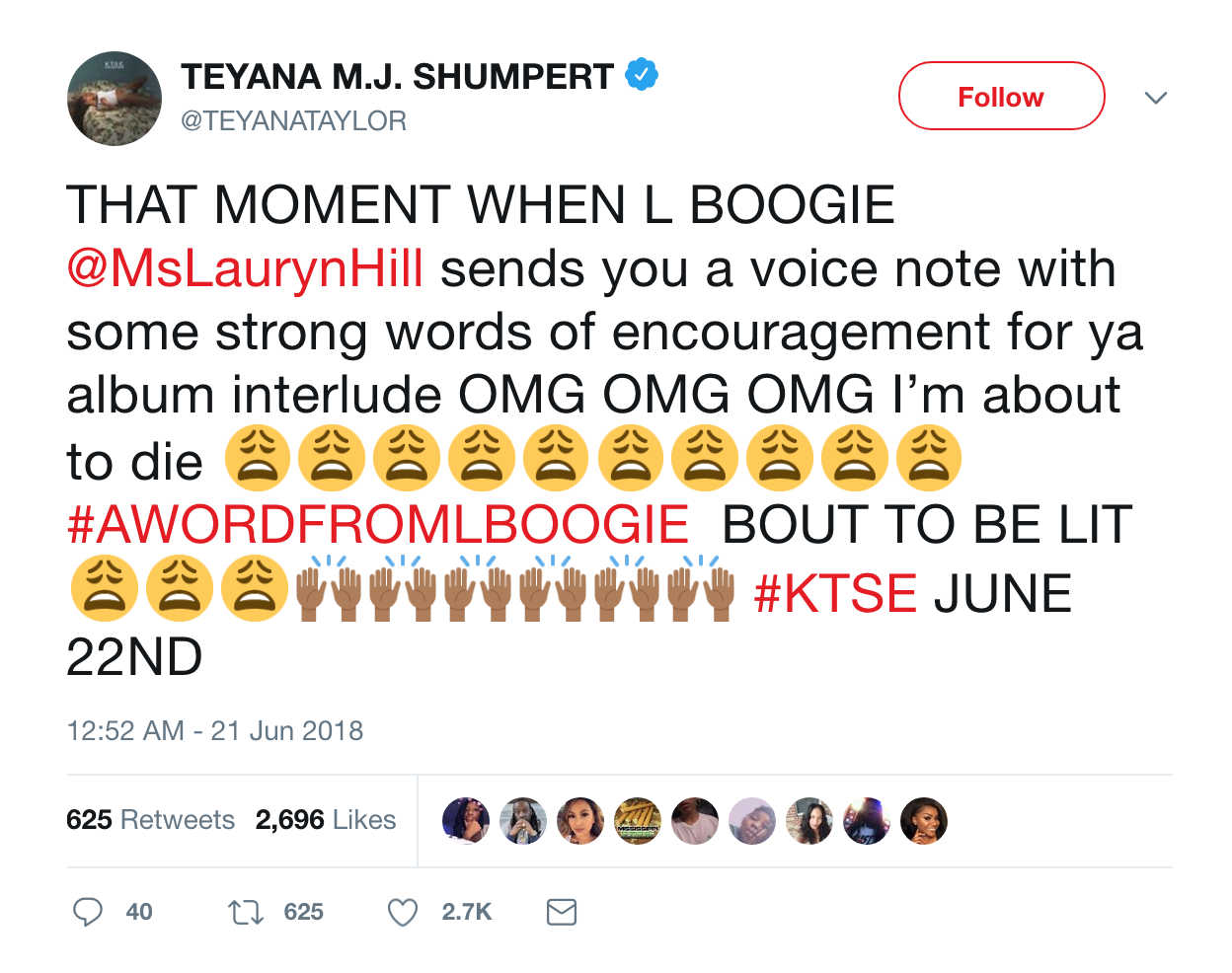 In an interview with Big Boy on Tuesday, Taylor explained that much of the album's delay was caused by sample clearance issues and back-end technicalities that came about even after the album's listening party. She admits to feeling rushed throughout the process, as well.
"If it were up to me, y'all wouldn't have had it," she said. "I just would have preferred for everything to be cleared."
The wait time fueled rumors as people speculated that West, executive producer of the album, sampled his wife's sex tape on the fourth track, "Hurry."
In a Saturday discussion post on the HipHopHeads subreddit, one user drew attention to the sample. "So 'Hurry' definitely has a sample from Kim K's tape," the comment said. "What a fucking move Kanye."
The post, met with both refutations and corroborations within the community, immediately gained traction. One user described the moaning on the Taylor "spot on" to Kardashian's in her infamous sex tape with Ray J. Another pointed to the 4:40 timestamp on the Pornhub video to try and prove the sample's origins.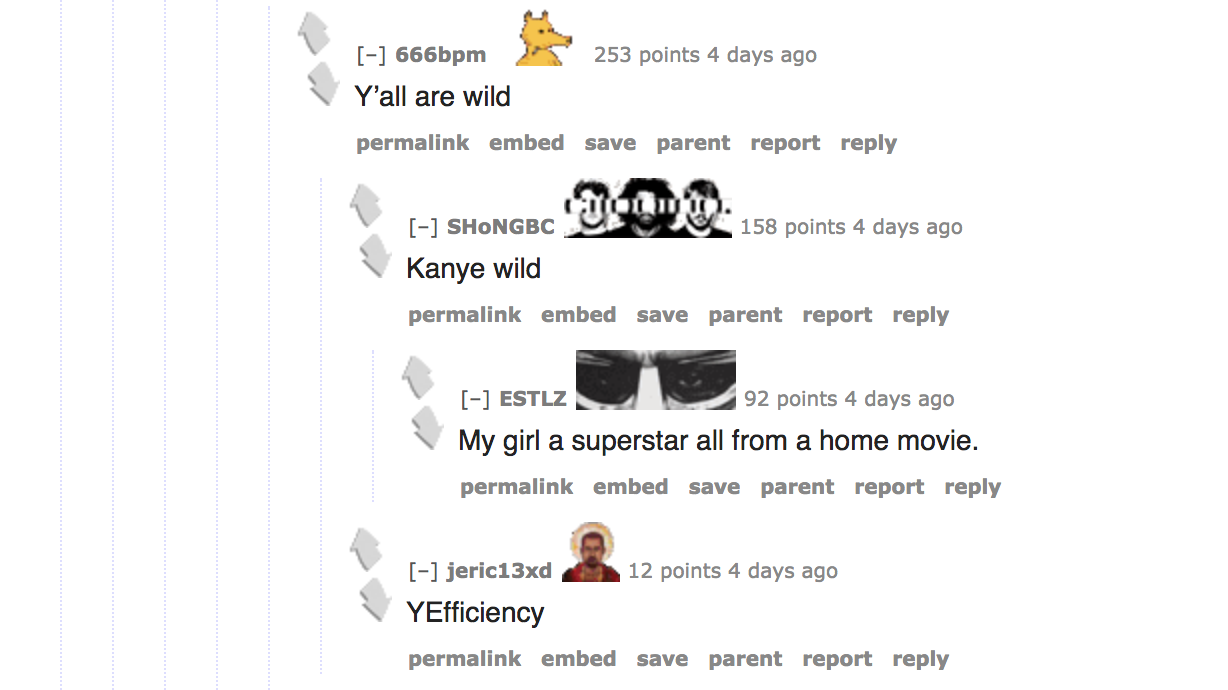 It wouldn't be a surprise for West to do something so outlandish. The G.O.O.D Music executive has previously touted his wife as a sex symbol in his own work.
In the music video for Life of Pablo track "Famous," West and Kardashian appear to be nude in bed with nude wax figures of notable pop culture figures, including Donald Trump and Taylor Swift. Kardashian appears topless on top of West as they ride a motorbike into the sunset in Yeezus' "Bound 2." In 2012's "Clique," Kanye raps, "My girl a superstar all from a home movie." In 2017's "Highlights," he says, "I bet me and Ray J would be friends, if we ain't love the same bitch. Yeah, he might have hit it first, only problem is I'm rich."
But Taylor's album is not one of those cases. Stereogum asked a G.O.O.D Music representative if "Hurry" samples Kardashian's sex tape, and the rumor was quickly squashed. "No, it's not Kim," the representative said.
H/T Stereogum