While Texts from Hillary was all well and fun, a sobering counterpoint Tumblr has popped up: Texts from Drone.
Created Sunday, the doleful Tumblr follows a similar format by juxtaposing an image (in this case, a drone) with another picture of someone texting on his or her phone. Add a mildly snarky comment, and you get the gist.
The use of drones by the United States in the Middle East has come under scrutiny recently as the Obama administration is increasingly relying on the unmanned flying vehicles in the War on Terror.
As such, the blog occasionally packs a political punch. Some of the other five posts, however,  are a bit more flippant. One entry has a group of tween girls texting saying they're visiting their family in Yemen with the drone replying, "LOL BOOM."
And even Hillary Clinton makes an appearance asking the drone if it went to Coachella. It fittingly replies "YES! I HAD A BLAST!!1!!"
We're hesitant to chastise it for not being as funny as Texts from Hillary. We don't want to anger a drone.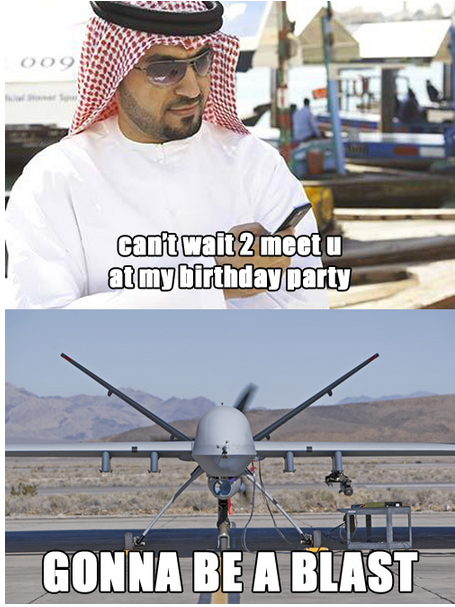 Photos via Texts from Drone/Tumblr