Former professional sprinter Oscar Pistorius was one of the most successful Paralympics athletes ever. Then, his story took a dark turn. Here's how to stream The Life and Trials of Oscar Pistorius.
The new ESPN+ docuseries explores the early life and career of Pistorius, and the murder investigation that changed everything. Here's how to stream this Oscar Pistorius documentary.
---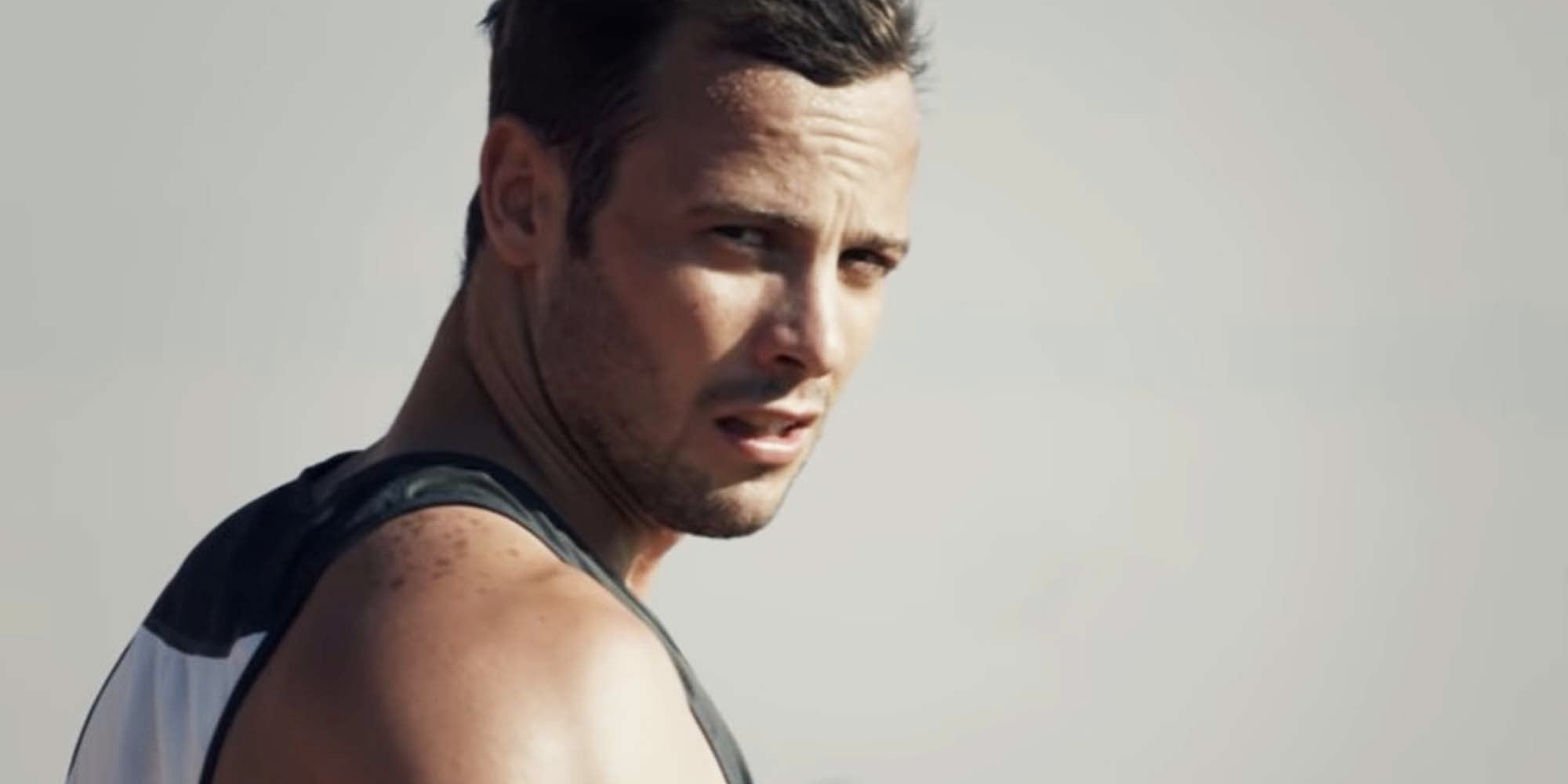 The Life and Trials of Oscar Pistorius: What it's about
Oscar Pistorius was born in South Africa. Doctors amputated both his feet when he was just 11 months old, due to a congenital defect. He eventually became one of the best-known Paralympians in the world. He even crossed over to become an Olympian, being just the tenth athlete to compete at both the Paralympic Games and Olympic Games. His fame skyrocketed; he became widely known as a hero and motivational figure nicknamed "The Blade Runner."
But all that changed in February 2013. Pistorius was convicted of shooting and killing his girlfriend Reeva Steenkamp. Pistorius maintained in his trial he believed that Steenkamp was an intruder hiding in his bathroom. He fired four shots through the locked door—three of which hit Steenkamp, killing her. He remains in prison for the crime.
The Life and Trials of Oscar Pistorius: Review
Within the first five minutes of The Life and Trials of Oscar Pistorius, you get the basics on a killing that's not in question. It's fact that Pistorius pulled the trigger and Steenkamp died as a result.
The documentary points out, through one of its many interviews, that the case wasn't a "whodunnit" but rather a "whydunnit." Indeed, exploration of Pistorius's mistaken identity/intruder story versus allegations of domestic violence or even premeditated murder is at the heart of the movie.
But director David Gordon does much more with the telling of the story. Within the first hour of the seven-hour series, he explores the South Africa that Pistorius was born into. That includes the apartheid system that led the nation to be a pariah on the world stage, its sometimes-violent dismantling, and a troubling history of domestic violence. It also paints Pistorius as a hero who helped to rehab South Africa's image through sport, as well as a fallen hero affecting everyday South Africans.
The series tips more toward true crime drama than sport. Much of the first installment follows Pistorius's bail hearing in detail—a detail that perhaps begs a bit of editing. But Gordon does find room in the telling of the story to include sport, especially when it adds to the narrative.
The ironic episode involving Brian Frasure, the Paralympic athlete and prosthetist who crafted Pistorius's first racing legs, is a highlight of the first installment. Pistorius raced against Frasure and broke his world record in the 2004 Paralympics in Athens, and Gordon relays it through a revealing Fraser interview and interspersing archival race footage.
At times, The Life and Trials is more reminiscent of Serial's breakout season than other 30 for 30 offerings. Like that true-crime podcast, it explores the lives of its principals through interviewing people close to the story, finding and exploring engaging tangents in the process. But there's also a straightforward documentary approach in operation. The heavy reliance on talking-head interviews with uniform gray backgrounds is evident, but ultimately mitigated by the compelling web of storylines uncovered.
Stream The Life and Trials of Oscar Pistorius: How to stream the Oscar Pistorius documentary
The four-part, seven-hour docuseries is the latest installment in ESPN's 30 for 30 series. It follows up on the success of the Emmy award-winning Michael Jordan documentary, The Last Dance, which premiered earlier this year. You can stream The Life and Trials of Oscar Pistorius exclusively on ESPN Plus.
What's on ESPN Plus?
ESPN+ is a platform for live sports as well as an archive for its original shows and its insightful documentaries. You can stream The Life and Trials of Oscar Pistorius and other 30 for 30 selections through the service
If you have cable, you can also access ESPN and ESPN2 programming through the platform, by signing in to your cable subscriber. You can also get a digital version of its popular SportsCenter show, rounding up sports news from around the planet.
Though ESPN+ is not a substitute for ESPN or ESPN2. You will still need a live TV streaming service for those channels to catch live sporting events. ESPN+ functions as an extension of ESPN's website and its mobile app. Online, you'll find it in the top-right corner of the navigation bar. When you're logged in, all of ESPN+'s various features and original series will be unlocked for your viewing pleasure.
On ESPN's mobile app, programs, and live streams that are exclusive to ESPN+ are noted by the ESPN+ logo—the E+ on a yellow background.
The service is a must if you're a fan of Major League Baseball, soccer, hockey, or college sports. Subscribers get access to top sports leagues like MLB, NHL, MLS, and USL. There's also access to college sports, English soccer, boxing matches, UFC fights, PGA golf, and more. That adds up to thousands of hours of live sports for less than a pint at your local bar.
---
---
Sports Channel and Streaming Service Guides
Live TV Service Guides
Premium Streaming Service Guides