Tech

Tech

The gadgets, platforms, and software that make your digital life possible. If it bleeps, clicks or blinks, you'll find it here.

Internet Culture

Internet Culture

There's a community for everyone online.

Streaming

Streaming

News, reviews, and guides for the world of online entertainment.
A Stephen Colbert action figure fit for his "Shelves of Honor"
This pint-sized version of the American hero was created by Andrew Mercer, a redditor who runs the toy company Caution Low Sign. 
For most toy makers, the greatest feeling is seeing their creations light up the lives of boys and girls around the world.
But for toy maker Andrew Mercer, the greatest joy would be to see political satirist and TV personality Stephen Colbert holding his new action figure of, well, Stephen Colbert.
Using Sculpey, a polymer clay that hardens when baked in the oven, Mercer created a pint-sized action figure of Colbert while watching The Colbert Report on Comedy Central.
"I'm not going to lie, as I was working I would watch his show and imagine what it might look like up on his shelves of honor," Mercer told the Daily Dot. "I get excited at the idea of creating something that no one has ever seen before."
Mercer has been creating toys for years and runs a company called Caution Low Sign. He's submitted designs to Hasbro and Spin Master for both girls and boys.
Mercer posted a photo of the Colbert action figure on Reddit to try and get Colbert's attention. The post reached the front page and collected about 600 comments from people praising his creation and making suggestions on how to make Colbert's iconic glasses.
"Maybe make the glasses in the guide, paint them black, then use wire cutters to trim off the bottom of the glasses, and then apply a thin circle of clear plastic in the glasses to act as lenses," commented Neonimous.
While the figure is strictly a one-off project for now, Mercer expressed interest in potentially expanding the project. And while Mercer hasn't yet heard from Colbert or any of his people, he's not worried.
"I will actually be in New York in February for New York Toy Fair, and I would gladly drop it off at his studio in person," he said.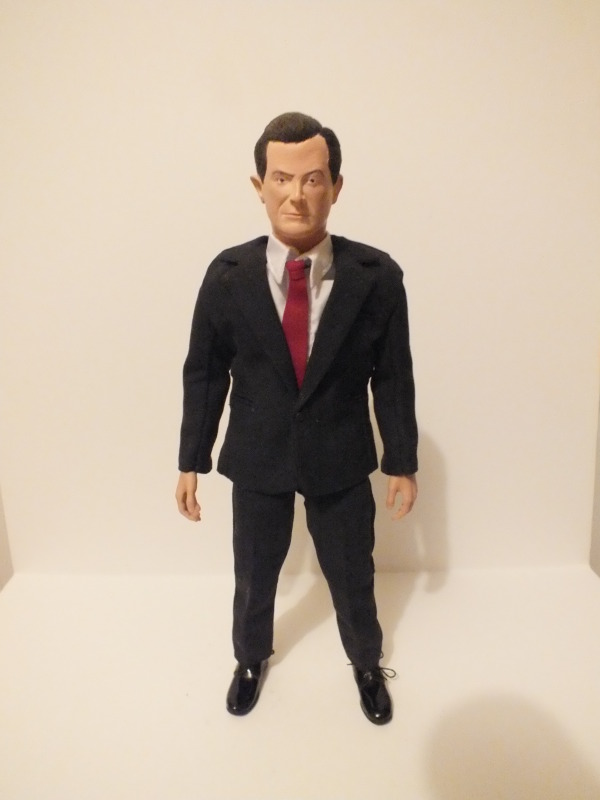 Fernando Alfonso III served as an early Reddit and 4chan reporter and the Daily Dot's first art director until 2016. He's gone on to report at Lexington's Herald-Leader and at the Houston Chronicle.
© The Daily Dot, all rights reserved.
Represented by Complex Media, Inc. for advertising sales.