Serie A has found a home on ESPN Plus, and you can again stream Serie A soccer on the service for the 2020-21 season.
Serie A is Italy's top pro soccer league.
It was launched in 1929 and has been the landing place for some of the best players in the world.
Diego Maradona, Michel Platini, Ronaldo, and Zinedine Zidane once graced Italian pitches, joining homegrown legends like Francesco Totti, Gianluigi Buffon, and Paolo Maldini, who each played at least 600 matches in the league.
Cristiano Ronaldo, who moved from Real Madrid to Juventus in 2018, is the highest-profile player in the league. He's still widely regarded as one of the best in the world.
Here's what you need to know to stream Serie A.
Best Serie A matches this weekend
Napoli vs.
Atalanta
Saturday, Oct. 17, 9am ET
ESPN+
Inter Milan vs.
AC Milan
Saturday, Oct. 17, 12pm ET
ESPN+
Crotone vs.
Juventus
Saturday, Oct. 17, 2:45pm ET
ESPN+
YouTube
---
Serie A Match of the Week
This week's best match is the Milan Derby between Inter Milan and AC Milan.
Inter Milan vs AC Milan
When: Sunday, Oct. 17, 12pm ET
Where: San Siro in Milan, Italy
Streaming Service: ESPN+
Preview
Inter Milan meets AC Milan on Saturday in a clash between two of Italy's most historic clubs, with 10 European Cups between them. AC Milan is perfect to start the season with nine points in three games, and Inter has only one draw against fellow contender Lazio out of Rome.
This rivalry, known locally as the Derby della Madonnina, has been played 225 times officially with Inter being the winner 82 times. Inter was a contender for the Scudetto last season, and AC Milan's strong finish has many believing the Rossoneri can compete for the title as well. Former LA Galaxy star Zlatan Ibrahimovic has made a big impact for AC, and will be going up against two exceptional forwards on Inter in Romelu Lukaku and Lautaro Martínez.
Odds
According to the oddsmakers at BetMGM (as of Oct. 16):
Inter Milan, +130 (wager $100 to win $130)
AC Milan, +200
Draw, +250
Serie A Table (following Oct. 4 matches)
| | | | |
| --- | --- | --- | --- |
| Position | Team | Points | GD |
| 1 | Atalanta | 9 | +8 |
| 2 | AC Milan | 9 | +7 |
| 3 | Sassuolo | 7 | +6 |
| 4 | Juventus | 7 | +6 |
| 5 | Inter Milan | 7 | +4 |
| 6 | Hellas Verona | 6 | +3 |
| 7 | Benevento | 6 | -1 |
| 8 | Napoli | 5 | +5 |
| 9 | Lazio | 4 | -1 |
| 10 | Roma | 4 | -2 |
| 11 | Genoa | 3 | -3 |
| 12 | Bologna | 3 | 0 |
| 13 | Fiorentina | 3 | -1 |
| 14 | Sampdoria | 3 | -3 |
| 15 | Spezia | 3 | -4 |
| 16 | Parma | 3 | -4 |
| 17 | Cagliari | 1 | -5 |
| 18 | Torino | 0 | -3 |
| 19 | Udinese | 0 | -4 |
| 20 | Crotone | 0 | -8 |
Serie A live stream: How to watch Serie A matches online
All Serie A matches are on ESPN+, with select matches being broadcast on the ESPN family of networks. You can also catch Rai Italia for select matches via Fubo and Fanatiz.
ESPN+
ESPN+ is a subscription-based streaming service that lets you watch live sports action you won't find anywhere else. Think of it as super-sizing your ESPN viewing, allowing you to stream more sports, including exclusive baseball games, soccer matches, and MMA fights.
ESPN+ has partnerships with Major League Baseball, a number of soccer leagues around the world (including MLS, USL, and Bundesliga), and UFC. It's become increasingly essential for sports fans to add it to their streaming set-up. It's also where you can stream Serie A.
Plus, you'll gain access to the entire 30 for 30 catalog of sports documentaries, plus other great ESPN programming to keep you informed and entertained.
---
FuboTV
FuboTV started as a streaming service geared toward sports fans. It's since evolved into a broadly-appealing option with entertainment and news options alongside its robust sports choices. It starts at $59.99 a month, and depending on the package, you can access as many as 180+ FuboTV channels. Fubo can entertain you with Bravo, IFC, MTV, and VH1 at even Fubo's most basic tier.
The Fubo channel list still includes plenty of sports, including the Fubo Sports Network, which has original programming mixing sports and humor.
Fubo added the ESPN suite of channels in an agreement that also brought ABC and the Disney Channel. Pretty much every sports channel you could think of is available through Fubo, including BeIN Sports, CBS Sports Network, and TUDN.
To get the most sports, consider adding the Sports Plus with NFL RedZone add-on at $10.99 a month to a robust Fubo Elite package. Also, pick up Rai Italia for $7.99 a month if you want to stream Serie A like Italian fans do.
---
Fanatiz
Fanatiz is a streaming service created specifically for the soccer fan. It importantly carries La Liga and Ligue 1 action via BeIN Sports. (As soccer fans know, BeIN is essential yet absent from most of the big streaming services.) Fanatiz also carries Gol TV and TyC Sports, giving access to competitions like the CAF Confederations Cup, the Copa Libertadores, the Copa Sudamericana, and the Copa del Rey. Plus, it has additional content that will appeal to Boca Juniors and Real Madrid fans in particular.
Plus, there's a daily pass option, so if you're just trying to catch an El Clasico or Madrid Derby match, you can pay $4.99 and have access for a 24-hour period.
If you're into Serie A, there's a new package for you. Club Italia, for an additional $7.99 a month, gives you access to RAI Italia broadcast of Italy's top-flight league the way Italians watch it. If you like what you've seen from Juventus, Inter Milan, Napoli, and the surprising Atalanta this season in Champions League, you can now see them week in and week out in Serie A via Fanatiz.
Fanatiz has also just come out with a package covering the Campeonato Brasileiro Série A, better known as the Brasileirão. For $7.99 a month, you can access Fanatiz-produced coverage of Brazil's top-flight league, which is home to a number of rising stars in one of the world's most soccer-loving nations.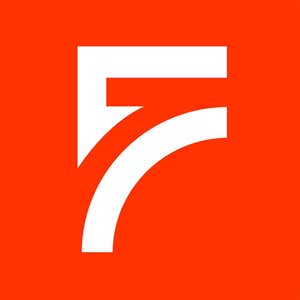 ---
What is Serie A?
Serie A is Italy's top-flight league; there is also a Serie B and Serie C making up the Italian soccer pyramid. (Also, if you want to sound like a seasoned soccer fan, make sure you know how to pronounce it; the A is an "ah.")
As with the other major European soccer leagues in Germany, France, England, and Spain, its top teams compete in the UEFA Champions League, the next level of teams square off in UEFA's Europa League, and the bottom teams try to stave off relegation. As in England's Premier League, 20 teams meet in 19 home-and-away series through a 38-match season, with the bottom three teams relegated to Serie B each season, replaced by the best teams in Serie B.
Which Serie A teams should I know?
Today, you should start with Juventus. Based in Turin, the defending champs are nicknamed "the Old Lady" and have been known in the past for their distinctive black-and-white striped jersey. Juve's in the midst of transforming itself into a global brand that is about culture as well as soccer and its new controversial jersey is part of that. It's half-black and half-white, with a thin pink stripe down the middle. Technically, it's still a striped jersey, but tell that to fans who are not digging the new look.
On the field, they're won eight straight Scudettos, and Adrian Rabiot and Aaron Ramsey join de Ligt as rich-get-richer additions to the squad this season. Maurizio Sarri, who coached at Chelsea last year, leads this year's version.
Milan has two implacable rivals, AC Milan and Inter Milan, who share a legendary stadium in San Siro that was built in 1926 and is still one of Europe's largest. Rome is home to two teams typically in contention for at least Europa League spots, AS Roma and Lazio. Napoli, based in Naples, boasts one of the most international rosters in Serie—now made more international by signing rising Mexico star Hirving Lozano—and they've been the most consistent challenger to Juve's crown in recent years.
---
Serie A top scorers
The top scorers for the 2020-21 Serie A season (as of Oct. 16) are:
Alejandro Gómez, Atalanta (4 goals)
Cristiano Ronaldo, Juventus (3 goals)
Romelu Lukaku, Inter Milan (3 goals)
Lautaro Martínez, Inter Milan (3 goals)
Francesco Caputo, Sassuolo (3 goals)
Andrej Galabinov, Spezia (3 goals)
Serie A champions
For the last eight years, there's been one name on this list—and before that, the two Milan teams competed with Juventus for titles. The last winner to not be one of those three? Roma, back in 2001.
2018-19: Juventus
2017-18: Juventus
2016-17: Juventus
2015-16: Juventus
2014-15: Juventus
2013-14: Juventus
2012-13: Juventus
2011-12: Juventus
2010-11: Milan
2009-10: Inter Milan
Here's the complete list of champions going back to 1898, in an era that Genoa dominated.
Sports Channels Streaming Guides
Live TV Streaming Services
Streaming Device Guides