Stream La Liga to catch Barcelona, Real Madrid, Atletico Madrid, and more from Spain's top league.
You can stream La Liga matches exclusively in the U.S. via BeIN Sports, which can be accessed via Sling TV, FuboTV, and Fanatiz.
The top four teams, as of Sept. 26, are Granada, Real Betis, Villarreal, and Celta Vigo. (Keep in mind, though, that the top contenders are still catching up on matches.)
Barcelona survived a turbulent offseason which nearly saw the entire team blown up. There will still be moves over the next month of the transfer window, but we know for sure that Lionel Messi will play one more season at Camp Nou.
Real Madrid, by contrast, had an uneventful offseason.
Best La Liga matches this weekend
---
La Liga live stream: How to watch La Liga matches online
BeIN Sports is the home for La Liga matches in the U.S. Most matches feature on the main BeIN channel, with additional coverage on its Spanish language channel (BeIN Ñ) and BeIN Xtra.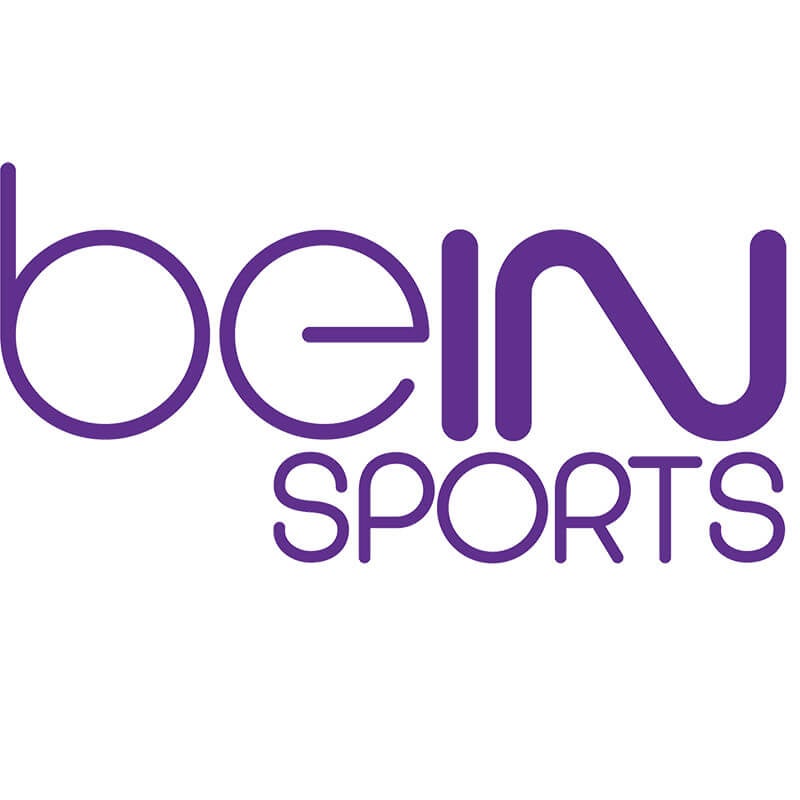 BeIN Sports is available to stream on:
---
The following streaming services carry BeIN Sports. (You can also catch additional matches on BeIN Sports Xtra via Roku, Pluto, and Xumo.)
FuboTV
FuboTV started as a streaming service geared toward sports fans. It's since evolved into a broadly-appealing option with entertainment and news options alongside its robust sports choices. It starts at $54.99 a month, and depending on the package, you can access as many as 180+ FuboTV channels. Fubo can entertain you with Bravo, IFC, MTV, and VH1 at even Fubo's most basic tier.
The Fubo channel list still includes plenty of sports, including the Fubo Sports Network, which has original programming mixing sports and humor. Fubo added the ESPN suite of channels in an agreement that also brought ABC and the Disney Channel. You can stream La Liga on BeIN Sports, and catch CBS Sports Network, TUDN, and a number of other sports channels with Fubo.
---
Sling TV
If you're looking for a streamlined, cost-effective streaming package, check out Sling TV. It offers two basic cable packages, Sling Orange and Sling Blue, each of which costs $30 per month. There's also the third option of getting Sling Orange + Blue for just $45 per month. You'll get more Sling TV channels by choosing Sling Blue, with its 40 channels including sports favorites like FS1 and NBCSN and cable mainstays like Food Network and Discovery Channel. But Sling Orange brings must-haves Disney Channel and ESPN as part of its package.
There's also a Sports Extras option for Orange + Blue subscribers, with MLB Network, NBA TV, and NHL Network part of the plan. There's also a Sports Extra add-on for the Sling Blue package, and another one for the Sling Orange package.
For BeIN Sports, order the Best of Spanish package for $10 a month.
Fanatiz
Fanatiz is a streaming service created specifically for the soccer fan. It importantly carries La Liga and Ligue 1 action via BeIN Sports. (As soccer fans know, BeIN is essential yet absent from most of the big streaming services.) Fanatiz also carries Gol TV and TyC Sports, giving access to competitions like the CAF Confederations Cup, the Copa Libertadores, the Copa Sudamericana, and the Copa del Rey. Plus, it has additional content that will appeal to Boca Juniors and Real Madrid fans in particular.
Plus, there's a daily pass option, so if you're just trying to catch an El Clasico or Madrid Derby match, you can pay $4.99 and have access for a 24-hour period.
If you're into Serie A, there's a new package for you. Club Italia, for an additional $7.99 a month, gives you access to RAI Italia broadcast of Italy's top-flight league the way Italians watch it. If you like what you've seen from Juventus, Inter Milan, Napoli, and the surprising Atalanta this season in Champions League, you can now see them week in and week out in Serie A via Fanatiz.
Fanatiz has also just come out with a package covering the Campeonato Brasileiro Série A, better known as the Brasileirão. For $7.99 a month, you can access Fanatiz-produced coverage of Brazil's top-flight league, which is home to a number of rising stars in one of the world's most soccer-loving nations.
La Liga table
(updated after Oct. 25 matches)
| | | | |
| --- | --- | --- | --- |
| Position | Team | Points | GD |
| 1 | Real Sociedad | 14 | +11 |
| 2 | Real Madrid | 13 | +5 |
| 3 | Granada | 13 | 0 |
| 4 | Villarreal | 12 | 0 |
| 5 | Atlético Madrid | 11 | +9 |
| 6 | Cádiz | 11 | 0 |
| 7 | Osasuna | 10 | +2 |
| 8 | Elche | 10 | +1 |
| 9 | Getafe | 10 | +1 |
| 10 | Real Betis | 9 | -4 |
| 11 | Eibar | 8 | -1 |
| 12 | Barcelona | 7 | +4 |
| 13 | Seville | 7 | +1 |
| 14 | Valencia | 7 | -2 |
| 15 | Alavés | 7 | -3 |
| 16 | Athletic Bilbao | 6 | -2 |
| 17 | Celta Vigo | 6 | -6 |
| 18 | Huesca | 5 | -5 |
| 19 | Levante | 4 | -5 |
| 20 | Real Valladolid | 3 | -6 |
---
La Liga 101: Info for new fans
What is La Liga?
La Liga, which launched in 1929, is short for both its official sponsor name, La Liga Santander, and its official name, Campeonato Nacional de Liga de Primera División.
La Liga's scheduling and year-to-year makeup work similarly to England's Premier League. Each team plays 38 matches a year—at home and away against each of the other 19 teams in the league—acquiring three points for a win and one point for a draw. The team with the most points is declared the league champion (with goal differential serving as a tiebreaker), and the three worst-performing teams are relegated to the second division (known this season as La Liga SmartBank). Conversely, three teams from La Liga SmartBank move up to replace them in La Liga for as long as they can finish 17th or better.
Which La Liga teams should I know?
Let's start with Barcelona and Real Madrid. In 14 of the last 15 seasons, either the Blaugrana or Los Blancos have won the title. Matches between those teams, in a series dubbed El Clásico, are among the most-viewed club matches worldwide, and both teams' rosters are filled with star players that even casual fans will recognize from the World Cup. (One of the highest-profile players from the French team, Antoine Griezmann, moved to Barcelona over the summer, while Belgian star and former Chelsea player Eden Hazard was one of several high-profile players who moved to Real.)
If there's a Big Three rather than a Big Two in La Liga, it includes Atlético Madrid, which won its 10th La Liga title in 2013-14 and clawed to the 2016 UEFA Champions League final—where it lost to Real Madrid, heartbreakingly, after taking the game to penalty kicks. Sevilla has recently dominated the UEFA Europa League, with three straight tournament wins between 2014 and 2016.
Athletic Bilbao, with a policy of only fielding players from Spain's Basque region, has won eight La Liga titles, though not since 1984. Valencia, usually near the top of the table, has won six titles, last doing it in 2004. The cities of Barcelona and Sevilla each field a second team that doesn't derive directly from the city name—in Barcelona, it's Espanyol, which dates back to 1900; in Sevilla, it's Real Betis, founded in 1907.
---
La Liga top scorers
The top scorers for the 2019-20 season were:
Lionel Messi, Barcelona (23 goals)
Karim Benzema, Real Madrid (21 goals)
Gerard Moreno, Villarreal (16 goals)
Raul Garcia, Athletic Bilbao (15 goals)
Luis Suarez, Barcelona (15 goals)
La Liga champions
For the last decade-plus, it's been Barcelona or Real Madrid, and though Atletico Madrid did win the 2013-14 title, it's mostly been the two giants in either first or second year after year. La Liga's had nine different champions since its inception, with Real Madrid winning 33, Barcelona winning 26, Atlético Madrid winning 10, Athletic Bilbao winning eight, and Valencia winning six. The list is rounded out by Real Sociedad's two titles, and Deportivo La Coruna, Sevilla, and Real Betis each claiming a victory.
2019-20: Real Madrid
2018-19: Barcelona
2017-18: Barcelona
2016-17: Real Madrid
2015-16: Barcelona
2014-15: Barcelona
2013-14: Atlético Madrid
2012-13: Barcelona
2011-12: Real Madrid
2010-11: Barcelona
2009-10: Barcelona
Here's the complete list of champions going back to 1929.
---
Sports Channel and Streaming Service Guides
Live TV Service Guides
Streaming Device Guides
The Daily Dot may receive a payment in connection with purchases of products or services featured in this article. Click here to learn more.