Will & Grace was one of the only shows for LGBTQ comedy in the late '90s, and it was sorely missed when it went off the air in 2006. Fortunately, it's been revived on NBC. Here's everything you need to watch Will & Grace online for free.
When it premiered back in the Clinton years, gay lawyer Will Truman (Eric McCormack) and his interior designer bestie Grace Adler (Debra Messing) stole hearts with their very special relationship. Along with the titular couple are their friends, the ever-inebriated Karen Walker (Megan Mullally) and the super sassy Jack McFarland (Sean Hayes). Together, they face the trials and tribulations of dating, marriage, and every manner of "alternative lifestyles." It was ahead of its time and ended too soon. So naturally, it was revived in 2017, to thunderous acclaim.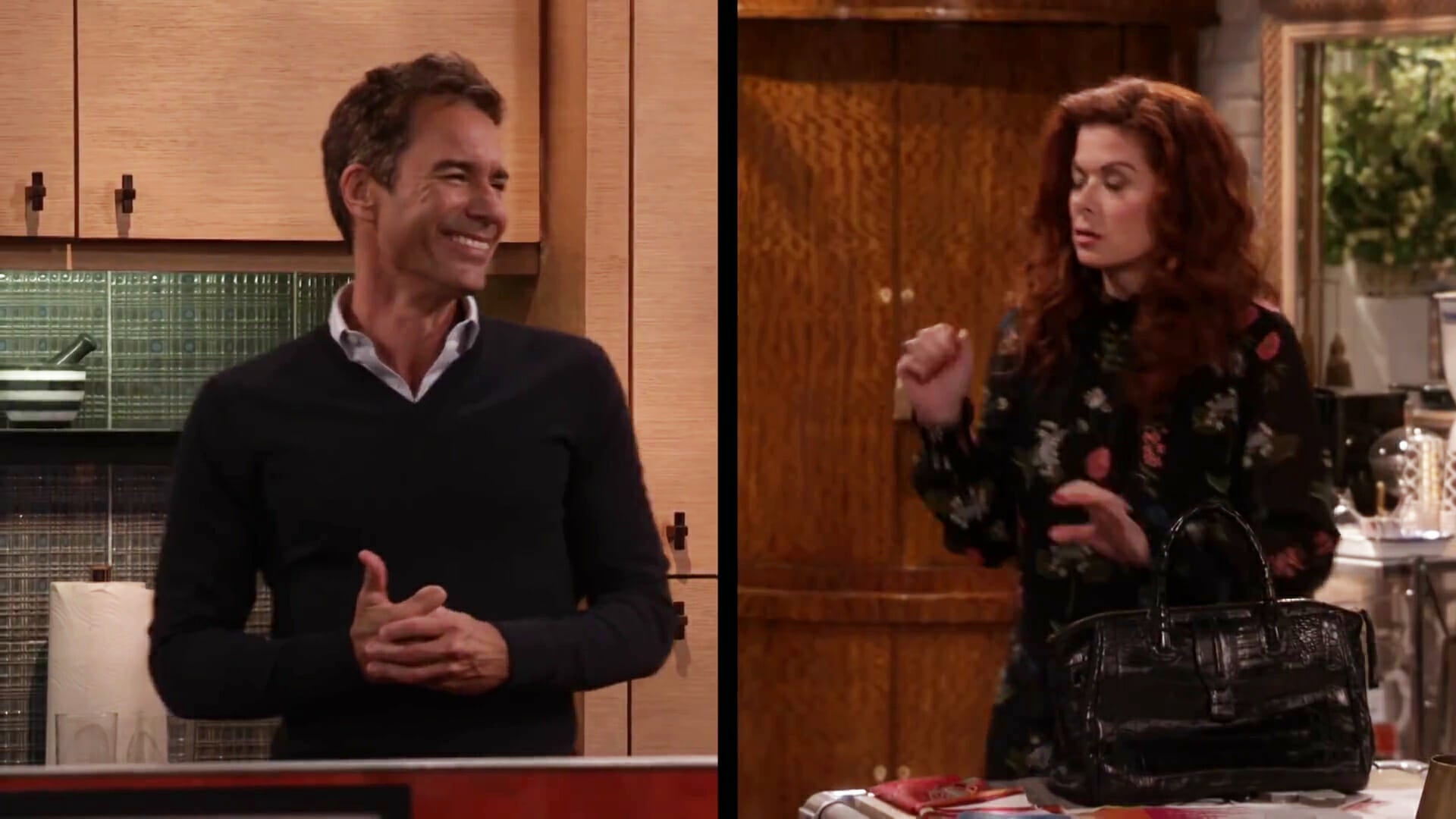 Best Shows on NBC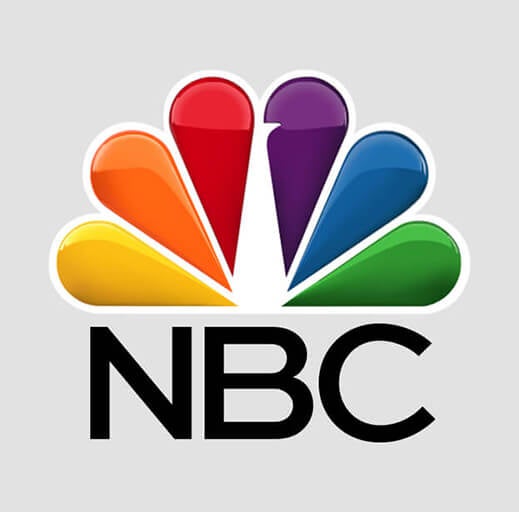 Law and Order: Special Victims Unit
---
What is Will & Grace?
Will & Grace was born on NBC in 1998 and ended in May 2006. But fear not, it was revived in September 2017 for season 9, and season 10 began Oct. 4, 2018. Season 11 served as the final season for the series.
Launched: September 1998
Channel: NBC
Genre: Sitcom
Starring: Eric McCormack as Will Truman, Debra Messing as Grace Adler, Megan Mullally as Karen Walker, Sean Hayes as Jack McFarland, David Schwimmer as Noah Broader, Brian Jordan Alvarez as Estefan, David Douglas as Edward
Seasons: 11
Status: Ended
How to stream Will & Grace
NBC is available on a few of the major live TV streaming services. When trying to decide which one is best for you, you'll want to weigh the cost, the other channels you'll receive, and the compatible devices for streaming.
Will & Grace on Hulu with Live TV
Hulu Live TV is one of the most popular ways to stream NBC because you also gain access to a massive library of on-demand content including classic and current TV shows, movies, not to mention Hulu's original programming. As far as live-streaming goes, you'll have a ton of local, entertainment, and sports channels to flip through, including HGTV, a full suite of ESPN channels, Cartoon Network, FX, and even deep cuts like Nat Geographic and Syfy.
---
Will & Grace on FuboTV
FuboTV was built with sports fans in mind. There are different channel packages available whether you're looking for basketball, soccer, golf, or even outdoor sports like rock climbing. But you also gain access to great cable channels too, including Viceland, Bravo, TBS, and IFC. Sports and entertainment? That makes FuboTV a great choice for streaming NBC.
---
Will & Grace on Sling TV
For a more à la carte service, look to Sling TV. It offers two cable packages, Sling Orange and Sling Blue, each of which costs $30 per month. If you grab them both (Sling Orange + Blue) you can save $10 per month. Sling Blue offers more bang for your buck with over 40 channels, including sports necessities like FS1, NBCSN, and NFL Network. NBC is available in some but not all markets, though with AirTV (see below), you'll be able to access all your local channels.
With Sling, you'll also gain access to the usual cable mainstays like Food Network, Discovery, Cartoon Network, SYFY, and FXX. Whichever package you choose, you can save $10 on your first month. Here's the complete guide to Sling TV channels.
---
How to use AirTV with Sling
AirTV solves one of Sling's biggest problems: The inability to receive all of your local channels. By purchasing a basic AirTV for $79.99 or the AirTV Player for $119.99, you can merge your NBC affiliate and other local channels into your Sling TV, (or on your mobile device if you have the basic AirTV). As the Daily Dot wrote in its AirTV review, "It's practically magic."
The basic AirTV is a dual-tuner streaming device, while the AirTV Player is basically an upgraded Chromecast that has Netflix preinstalled. You'll still need to own an HD antenna because even though AirTV gets you access to your local channels, it doesn't actually physically show them to you.
AirTV has no monthly fee. And once everything's set up, Sling users can access their local channels to complement the Sling package of their choice.
Will & Grace on AT&T TV Now
There's a good chance that you're already looking to AT&T for your wireless needs. The second you sign up, you'll gain instant access to 45+ channels, including local channels and even free HBO in the Plus and Max channel suites. Plus, it comes with CloudDVR, which lets you record up to 20 hours of TV per month. One account works on two devices, but you can add more devices for only $5. You can stream NBC on all the English-language tiers.
---
Will & Grace on YouTube TV
YouTube TV is a great solution for families because one subscription can add up to six accounts, and each account comes with unlimited cloud DVR. You can't beat the variety, either: There are sports channels like NBCSN, NBA TV, and four ESPN channels, while Disney, Disney XD, Disney Junior, and Cartoon Network will keep any kid (or kid at heart) busy for hours. You can stream NBC and your other local channels. It also comes with a few Spanish-language channels like Telemundo and NBC Universo. AMC, BBC America, and IFC are there too, so you won't miss out on all that prestige TV. (You can find the full list of YouTube TV channels here.)
---
How to catch up on Will & Grace episodes
If you're looking for a place to catch up on older Will & Grace episodes, there are a couple solutions.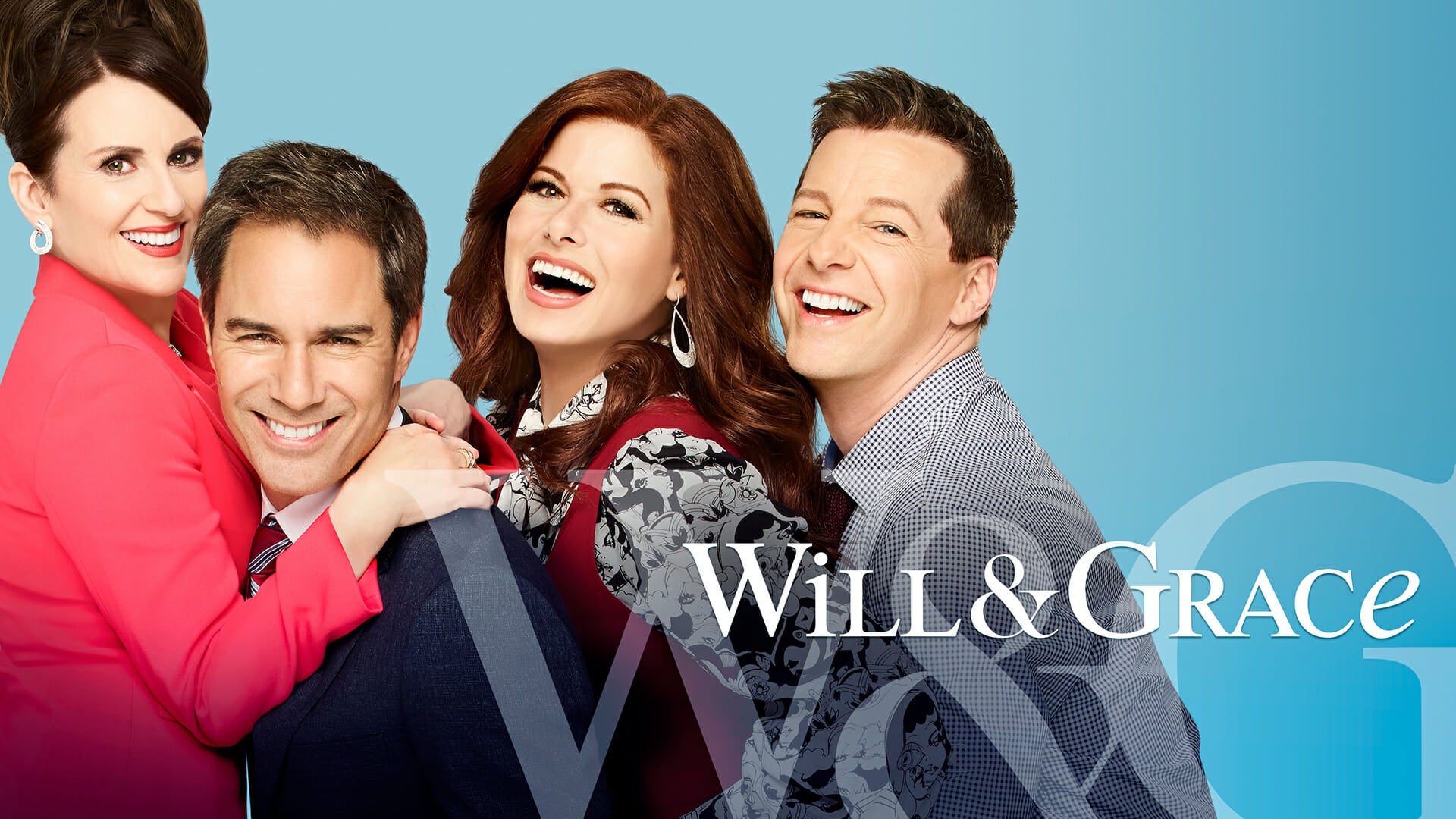 Cost: $1.99-$2.99/episode, $14.99-19.99/season
Devices: Amazon Fire Stick, Fire TV, Fire tablets, and Fire phone; Roku, Google TV, TiVo, Nvidia Shield, PlayStation 3 and 4, Xbox One, Nintendo Wii
You can watch past episodes (seasons 1-8) of Will & Grace on your TV, tablet, phone, or computer with Amazon Video. Individual episodes cost the standard $1.99-$2.99 each, but you can nab an entire season for $14.99-19.99.
---
You can watch select episodes of Will & Grace on the NBC website. You don't even have to use credentials from a cable or live TV streaming service. You'll just have to sit through some ads. It's a great option if you're on a tight budget.
Broadcast Channel Guides