Daniel Tosh is a little rough around the edges, but despite his brash approach to comedy, he may just be the web's most celebrated curator. Tosh.0 is his gallery of freaks, fools, and wannabe e-celebrities.
Every episode is a deep dive into the deep cuts and viral hits of internet video, provided the vids in question are hilarious. Slips, falls, fails, and all things cringe are compiled and presented in a way only Daniel Tosh could. Plus, popular viral superstars like N64 Kid, QVC guy on ladder, and Bed Intruder song phenom Antoine Dodson get a second chance at stardom with a "Web Redemption," so it's not all schadenfreude.
Here's everything you need to know to stream Tosh.0.
Best Shows on Comedy Central
---
What is Tosh.0?
Tosh.0 premiered in June of 2009. The show ran for 12 seasons, with the final season premiering September 2020.
Launched: June 2009
Airtime: Season 12 premiers Tuesday, September 15 at 10 pm.
Channel: Comedy Central
Genre: Comedy
Starring: Hosted by Daniel Tosh
Seasons: 12
Status: Ending.
Tosh.0 Reviews
What the critics are saying
"Tosh's hilarious use of cruelty feels as black as the online soul, and as fleeting and ephemeral. The unfortunates in those viral videos get hauled off to emergency rooms with broken bones and concussions, and Tosh is unafraid to rub it in and make it worse with his jokes. Can we in all honesty praise this sort of thing? Somehow, eventually, yes." –Hank Stuever, The Washington Post
Where to watch Tosh.0
Comedy Central is available on a few of the major live TV streaming services. When trying to decide which one is best for you, you'll want to weigh the cost, the other channels you'll receive, and the compatible devices for streaming.
Philo is the least expensive streaming service, but it has some limitations. You won't find the sports channels that dominate other packages or local channels. However, it's the cheapest way to gain access to 60 great entertainment channels for only $25 a month. You'll get popular channels like Animal Planet, MTV, Discovery, IFC, AMC, Lifetime, Nick Jr, and the Paramount Network, as well as deep cuts like ID and Game Show Network. You also get free cloud DVR, but shows recorded are deleted after a year.
---
| | |
| --- | --- |
| Sling Orange | $35 |
| Sling Blue | $35 |
| Sling Orange & Blue | $50 |
For a more à la carte service, look to Sling TV. It offers two cable packages, Sling Orange and Sling Blue, each of which costs $35 per month. If you grab them both (Sling Orange + Blue) you can save $10 per month. Sling Blue offers more bang for your buck with over 40 channels, including sports necessities like FS1, NBCSN, and NFL Network. You'll also gain access to the usual cable mainstays like Food Network, Discovery, Cartoon Network, SYFY, and FXX. Whichever package you choose, you can save $10 on your first month. Here's the complete guide to Sling TV channels.
---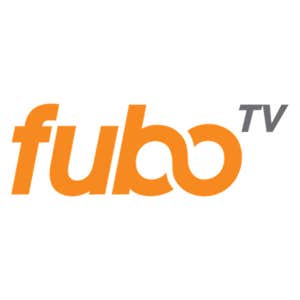 | | |
| --- | --- |
| Standard | $54.99 |
| Family | $59.99 |
| Ultra | $84.99 |
FuboTV was built from the ground up with sports fans in mind. There are different channel packages available whether you're looking for basketball, soccer, golf, or even outdoor sports like rock climbing. But no worries, all the great cable channels you're after are here too, including Viceland, Bravo, and IFC.
---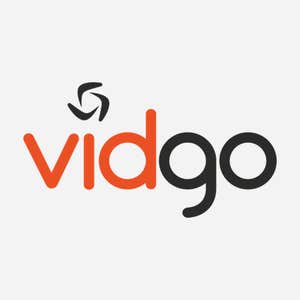 | | |
| --- | --- |
| Core | $29.99 |
| Plus | $39.99 |
| Latino | $9.99 |
| Latino Mas | $19.99 |
Vidgo offers a package for under $40 a month that pulls together more than 60 English-language channels into its National English Package, including ABC, Fox, the Disney family of channels, the ESPN family of channels (including ESPN Deportes), FS1, FS2, Fox Deportes and BeIN Sports. It offers an array of entertainment favorites, including A&E, HGTV, History, Lifetime, and a full range of Nickelodeon channels, including TeenNick and NickToons.
College sports fans will love it, too: The ACCN, Big Ten Network, the Longhorn Network, and Pac-12 Network are all on the Core package, and for $10 more, the Plus package offers all six market-specific Pac-12 Networks.
---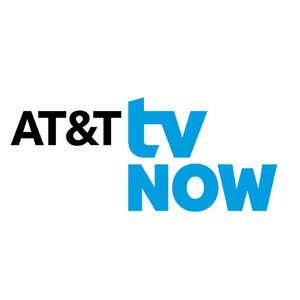 | | |
| --- | --- |
| Plus | $65 |
| Max | $80 |
| Ultimate | $135 |
There's a good chance that you're already looking to AT&T for your wireless needs. The second you sign up, you'll gain instant access to 45+ channels, including local channels and even free HBO in the Plus and Max channel suites. Plus, it comes with CloudDVR, which lets you record up to 20 hours of TV per month. One account works on two devices, but you can add more devices for only $5.
---
Popular Entertainment Channel Streaming Guides