SWAT made its CBS debut in 2017 with 22 heart-pounding episodes featuring certified crime TV heartthrob Hondo (Shemar Moore). The show is currently in its second season on CBS. Whether you're catching up on what you've missed or you're cord-cutting, you can easily keep up with the SWAT. team's most high-profile cases on your favorite streaming service.
Here's everything you need to know to stream SWAT.
What is SWAT?
Launched: November 2017
Airtime: Season 4 premiers Wednesday, November 11 at 9pm EST.
Channel: CBS
Genre: Action drama
Starring: Shemar Moore as Sergeant II Daniel "Hondo" Harrelson Jr., Stephanie Sigman as Captain Jessica Cortez, Alex Russell as Officer III James "Jim" Street, Lina Esco as Officer III Christina "Chris" Alonso, Kenny Johnson as Officer III+1 Dominique Luca, Peter Onorati as Sergeant II Jeff Mumford, Jay Harrington as Sergeant II David "Deacon" Kay, David Lim as Officer III Victor Tan, Patrick St. Esprit as Commander Robert Hicks Amy Farrington as Lieutenant Detective Piper Lynch
Seasons: 3
Status: Renewed for season 4
SWAT Reviews
What the critics are saying:
"With its characters at once thin and broad; its L.A. backdrop; and its mix of existential philosophizing, social commentary and corny representations of hot-button issues, "S.W.A.T." also recalls and has some of the appeal of Jack Webb's classic "Dragnet," but with a more progressive outlook and a sprinkling of sex scenes." –Robert Lloyd, The New York Time
"[Director Justin] Lin's aesthetic palette may be admirably fresh for broadcast, but when it comes to the nuts and bolts of characterization, S.W.A.T. can't help but feel as stale as the show it's ostensibly modernizing." –David Canfield, Entertainment Weekly
How to watch SWAT online for free
Moore already certainly made a name for himself as a crime TV favorite during his tenure on Criminal Minds. S.W.A.T. pushes the actor further into the spotlight as Sergeant II Daniel "Hondo" Harrelson, a former Marine working to keep L.A. safe (with no shortage of action and drama along the way). Thankfully, it's easy to keep up with every bit of LAPD drama with your favorite streaming service or via CBS' streaming offerings, all of which offer a free trial to get started.
SWAT on Hulu with Live TV
Hulu Live TV is one of the most popular ways to stream CBS because you also gain access to a massive library of on-demand content including classic and current TV shows, movies, not to mention Hulu's original programming. As far as live-streaming goes, you'll have a ton of local, entertainment, and sports channels to flip through, including HGTV, a full suite of ESPN channels, Cartoon Network, FX, and even deep cuts like Nat Geographic and Syfy.
---
SWAT on FuboTV
FuboTV was built from the ground up with sports fans in mind, making it a popular pick for those looking to watch CBS. There are different channel packages available, whether you're looking for basketball, soccer, golf, or even outdoor sports like rock climbing. In addition to the niche entertainment options, all the great cable channels you need are there too, including Viceland, Bravo, TBS, and IFC.
---
SWAT on Sling TV
Sling offers two cable packages, Sling Orange and Sling Blue, each of which costs $30 per month. If you grab them both (Sling Orange + Blue) you can save $15 per month. To be clear, CBS is not normally available on Sling, but through the magic of AirTV, you can get all your local channels in a system that plays nice with Sling. A complete AirTV set up will allow you to get all your local channels and free you up to choose Sling—if a lack of CBS is what's holding you back.
---
How to use AirTV with Sling
AirTV solves one of the Sling's biggest problems: The inability to receive all of your local channels. By purchasing a basic AirTV for $79.99 or the AirTV Player for $119.99, you can merge your CBS affiliate and other local channels into your Sling TV, (or on your mobile device if you have the basic AirTV). As the Daily Dot wrote in its AirTV review, "It's practically magic."
The basic AirTV is a dual-tuner streaming device, while the AirTV Player is basically an upgraded Chromecast that has Netflix preinstalled. You'll still need to own an HD antenna because even though AirTV gets you access to your local channels, it doesn't actually physically show them to you.
But AirTV—which has no monthly fee—gives Sling users the ability to access all local channels to add to whichever Sling package is the best fit for them.
---
SWAT on AT&T TV Now
There's a good chance that you're already looking to AT&T for your wireless needs, so using the company to stream CBS seems like an obvious choice. The second you sign up, you'll gain instant access to 45+ channels, including local channels and even free HBO in the Plus and Max channel suites. Plus, it comes with CloudDVR, which lets you record up to 20 hours of TV per month. One account works on two devices, but you can add more devices for only $5.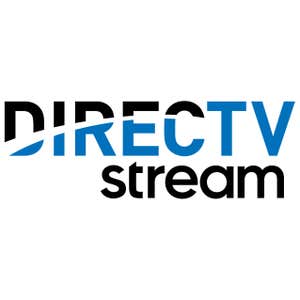 | | |
| --- | --- |
| Entertainment | $69 |
| Choice | $84 |
| Ultimate | $94 |
| Premier | $139 |
---
SWAT on YouTube TV
YouTube TV is a great solution for families because one subscription can add up to six accounts, and each account comes with unlimited cloud DVR. You can't beat the variety, either: In addition to CBS, there are sports channels like NBCSN, NBA TV, and four ESPN channels. Disney, Disney XD, Disney Junior, and Cartoon Network will keep any kid (or kid at heart) entertained for hours. It also comes with a few Spanish-language channels like Telemundo and NBC Universo. AMC, BBC America, and IFC are there too, so you won't miss out on all that prestige TV. (You can find the full list of YouTube TV channels here.)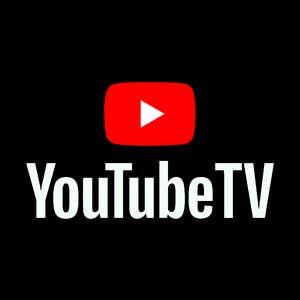 | | |
| --- | --- |
| 1 Month | $64.99 |
| Sports Plus | $10.99/mo. |
---
SWAT on CBS All Access
CBS All Access is the network's official entry into the streaming arena, and set the tone for other major networks launching their own streaming services. (Looking at you, Peacock.) CBS All Access anchors itself in the vast CBS show library, going into TV history as well as relying on the Star Trek series and the crime dramas that help define it today. It also has a selection of movies tied to Paramount's ownership by CBS parent Viacom. It's also a destination for live events like the annual Grammy Awards, and it's becoming a destination for live sports fans. The 2020 NWSL Challenge Cup and a new role as Champions League soccer host makes it a legitimate player in sports programming.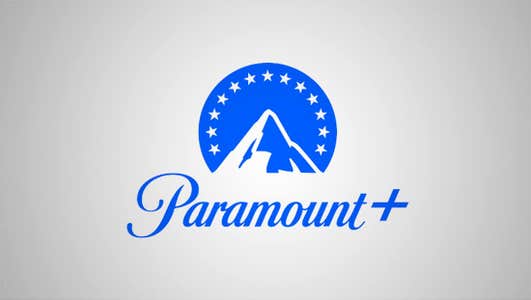 | | |
| --- | --- |
| With Ads | $5.99 |
| Ad Free | $9.99 |
---
Broadcast Channel Guides