---
Before the world fell in love with the "one named Sailor Moon," the anime genre was, for the lack of a better word, "dude-centric." There were plenty of fighting mechs, doughy monsters, and buff guys yelling at each other and changing their hair colors to power up, to be sure. Manga legend Naoko Takeuchi created a relatable teen named Usagi Tsukino, who is a plucky teen but also the reincarnation of the princess of the Moon Kingdom. Bestowed with the power of the moon, Usagi and her friends the equally formidable Sailor Scouts fight the forces of evil, all while juggling a busy school life, a mysterious boyfriend, and many other travails that teenage girls face. It may be the reason she's one of the most recognizable (and relateable) anime characters ever conceived.
Sailor Moon and her team including Sailors Mercury, Mars, Jupiter, and Venus must fight the dreaded Queen Beryl, the matriarch of the Dark Kingdom while protecting the powerful Silver Crystals from falling into the wrong hands. But that's only the beginning. Before the anime ended, Usagi and her friends save earth more than a handful of times, turn enemies into friends, and even gets one of the most adorable sidekicks in anime history. Best of all: this all-new dub stays true to the original anime, and leaves out any of the unnecessary white-washing the original dub had. However, if you're a true anime fan, there are subbed versions of every episode as well. Glorious!
Here's everything you need to stream Sailor Moon online.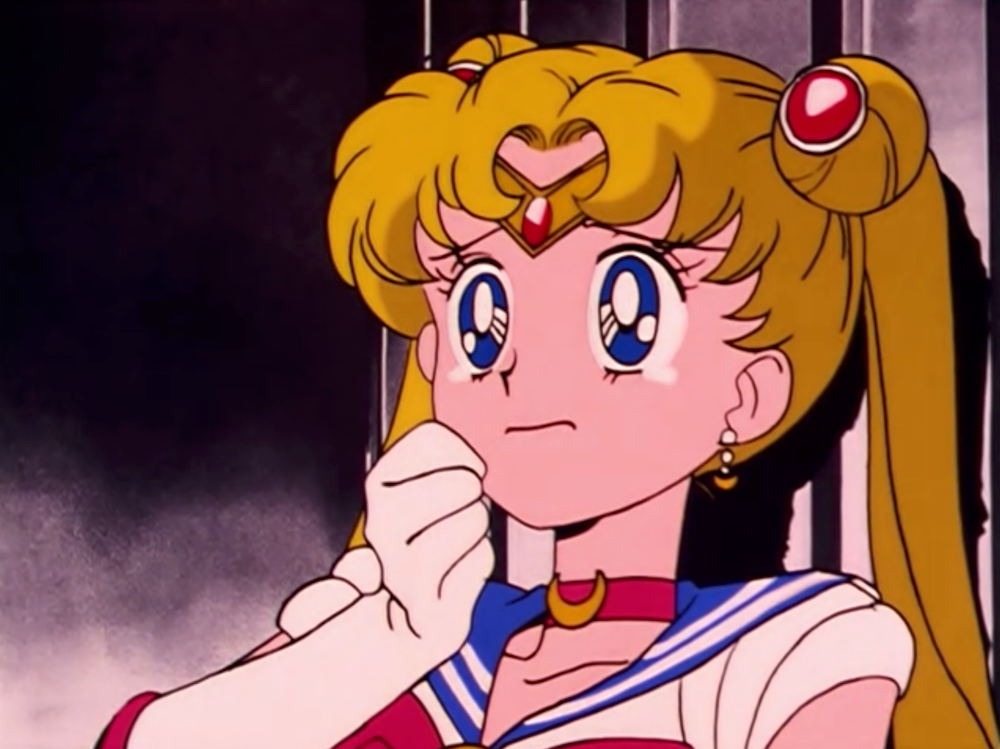 How many seasons of Sailor Moon are there?
There are 5 seasons spanning from 1992-1997. Every new season came with its own name, including the original series, Sailor Moon R, Sailor Moon S, Sailor Moon SuperS, and Sailor Moon: Sailor Stars.
How to stream Sailor Moon
Cost:

$5.99 per month

(after a 7-day free trial)

Hulu devices:

Roku, Apple TV, Google Chromecast, Amazon Fire Stick and Fire TV, Xbox One, Xbox 360, Nintendo Switch, and iOS and Android devices
If you want to watch episodes of Sailor Moon in one place, there's no better option than Hulu. The streaming service, which just slashed the cost of its ad-supported version to a mere $5.99 per month, offers all episodes of Sailor Moon on-demand.  You can also upgrade to Hulu No Commercials for $11.99 per month. Plus, since you get a week-long free trial before you have to spend a penny, it's a great place to watch Sailor Moon for free. 
---
---
How to watch Sailor Moon episodes and movies
Cost:

$1.99/episode, $14.99/season

Devices:

Amazon Fire Stick, Fire TV, Fire tablets, and Fire phone; Roku, Google TV, TiVo, Nvidia Shield, PlayStation 3 and 4, Xbox One, Nintendo Wii
A handful of Sailor Moon episodes are available for purchase a la carte from Amazon Video. Single episodes are available for $1.99, with entire seasons running from $14.99. The Sailor Moon movies are also available for rent starting at $3.99.
Daily Dot Hulu Guides
---
Daily Dot Best Hulu Movies
---
Daily Dot Best Hulu Shows
---
---
The Daily Dot may receive a payment in connection with purchases of products or services featured in this article. Click here to learn more.