There's a heartbreaking familiarity throughout Mrs. America, FX on Hulu's miniseries that follows the fight to ratify the Equal Rights Amendment (ERA) during the 1970s—and the effort to block it from becoming part of the U.S. Constitution. On the surface, it's a wide-ranging view into the rise of the religious right and second-wave feminism, the start of a culture war, and the effects of unification and division had in the U.S. for decades to come.
Mrs. America

RELEASE DATE:
April 15, 2020
CREATOR:
Dahvi Waller
STREAMING:
FX on Hulu
With a dynamic star-studded cast—including Cate Blanchett, Rose Byrne, Tracey Ullman, and Uzo Aduba—at the forefront, the story of Phyllis Schlafly, '70s second-wave feminism, and the fight to ratify the ERA is brought to life.
Although Mrs. America is firmly a period drama, one that spans nearly 10 years, it's just as prescient a story today. It's right there in the dialogue, a near-constant reminder of, in so many ways, that many of the issues that the most influential feminists of the '70s pushed for are things we're pushing for today; thanks to creator Dahvi Waller (Mad Men, Halt and Catch Fire) and the other writers, it almost never feels too indulgent even when it's on the nose. But Mrs. America has to toe the finest of lines: There is a lot of depth, but despite breadths of humanity, it doesn't shirk away from the harm that resulted from this fight. The results are brilliantly devastating, powered by a series of knockout performances from its ensemble cast.
It's never more evident than with Phyllis Schlafly (Oscar winner Cate Blanchett), who's both Mrs. America's main character and the closest thing it has to a villain. She's smart and resourceful, having worked in politics and built a loyal readership through her newsletter over the years, and she often knows more about certain subjects than her male counterparts. She's a mother of six and has run for office (and lost) with ambitions to do so again.
In the hands of Blanchett, she feels human but she's never made into a wholly sympathetic character. Schlafly very much reaped what she sewed, though she probably wouldn't see it that way. The real Schlafly never shied away from speaking out against feminist issues or had any public showcases of regret. She was influential in conservative circles, her abhorrent beliefs laid the path to beliefs and policies of the mainstream Republican Party from Ronald Reagan all the way to Donald Trump; you can find partial echoes of Schlafly in The Handmaid's Tale's Serena Joy. Her final book, The Conservative Case for Donald Trump, was published the day after her death in 2016.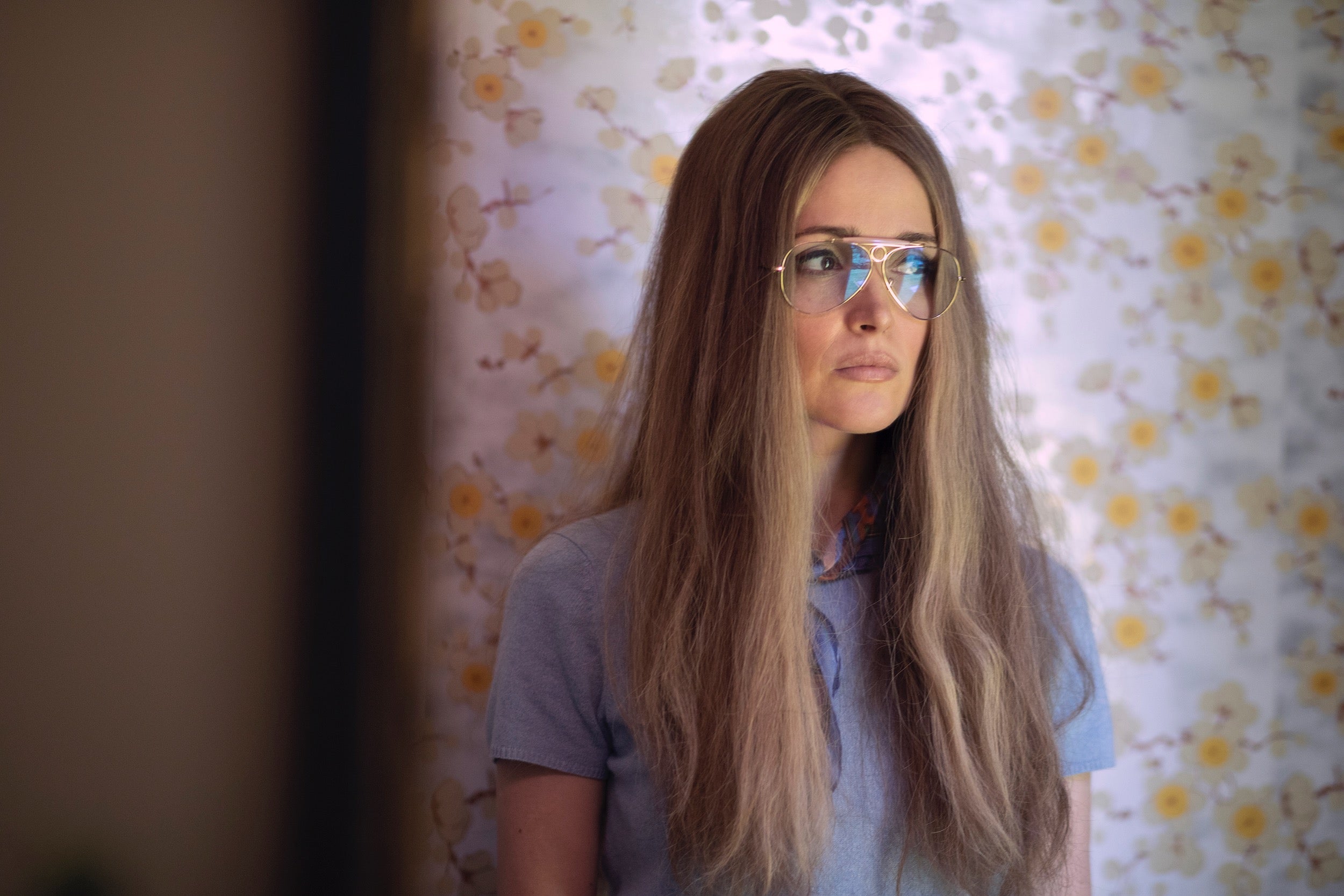 In its first episode, Mrs. America shows just how Schlafly as someone who would easily benefit from having the ERA ratified, and she's hardly alone. She wants to run for Congress again, but the support from her husband Fred (John Slattery) only arrives when he knows that she won't win; if she does, he frames her move to Washington as abandoning her family, while a man leaving his wife at home is perfectly OK. Schlafly voices that she's never been discriminated against as a woman, but in the same breath, she had to get her husband to sign off on a credit card application; after showing her expertise in a room full of men, she's told to take notes because they assume that she probably has the best penmanship instead of simply allowing her to take part in the conversation.
It's not until Schlafly starts rallying against the ERA after her friend Alice (Sarah Paulson, playing a fictional composite character) flags the law in fears that the ERA would turn the U.S. into a genderless society and force girls to participate in the draft that the men in the room start to take her seriously. Schlafly positions herself as a housewife fighting for traditional values, but as someone who often relies on several housekeepers and her sister-in-law Eleanor (Jeanne Tripplehorn) to help with housework and looking after her children, she's even more privileged than she tends to let on.
The second-wave feminists at the center of the ERA fight initially scoff at Schlafly's efforts; Betty Friedan (Tracey Ullman) doesn't even bother to learn how to pronounce her name, figuring she'll never have to say it again. Male politicians, on the other hand, are shown to be easily swayed with bread while others are secretly (or not-so-secretly) relieved that they can use Schlafly and the Stop ERA movement as shields to show that their vote against the ERA doesn't mean they hate women. Once Schlafly's ability to mobilize her readers into a national movement leads to states not passing the bill, the women's rights movement starts to take her seriously.
The first episode drags on a bit, but it's not until we're introduced to the women at the forefront of the fight for the ERA such as Gloria Steinem (Rose Byrne), the founder of Ms. Magazine; Friedan; Rep. Shirley Chisholm (Uzo Aduba), the first woman to run for president; New York Rep. Bella Abzug (Margo Martindale); and Jill Ruckelshaus (Elizabeth Banks) that the series gets an added spark—and it's where Mrs. America gets to really dig into larger issues intersectional feminism (and the limits of white feminism, especially when it comes to LGBTQ rights and race).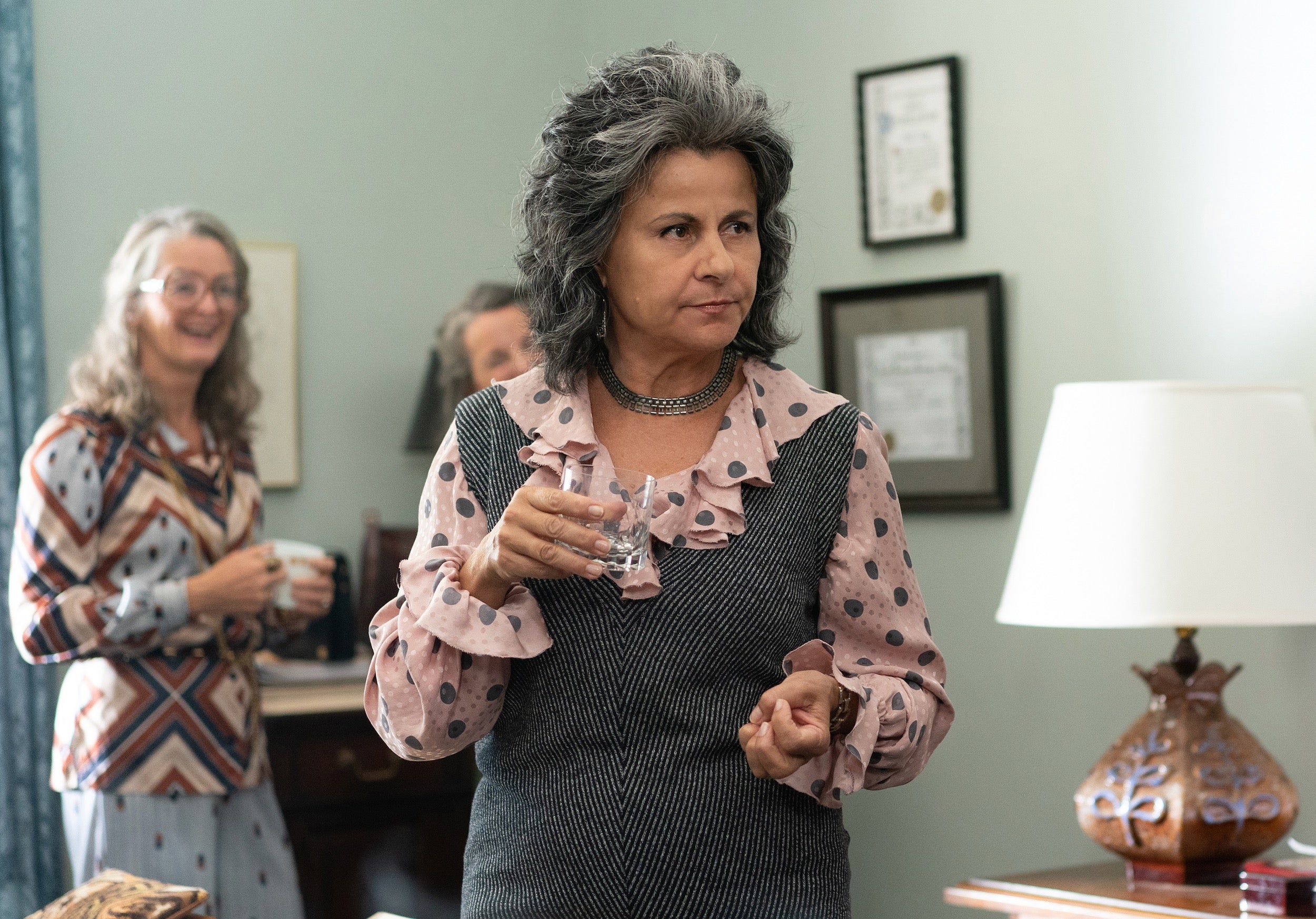 Sure, they want equality for women, but they're only scraping the surface. At one point, Margaret Sloan (Bria Henderson), a Black writer working at Ms. Magazine, pitches a piece on tokenism in the workplace to Steinem; right after she does, she has to assure her white coworkers that of course, she isn't talking about them.
Most of Mrs. America's nine episodes puts the spotlight on a different character, allowing us to delve deep within their psyches, see what makes them tick, their struggles within their particular movement, especially as infighting threatens to divide the movement. Byrne is particularly effective at avoiding turning Steinem into a caricature, her presence instantly making any scene she's in better while Aduba absolutely shines as she portrays all of complexities and battles Chisholm had to fight even against her own friends and allies. While gender is the main focus of Mrs. America, it touches on racial and class divides in more subtle ways, although some might find it doesn't go far enough. Among the main cast, it's hard to find a weak link among them as many of them deliver career-best performances.
But for better (and sometimes worse), we always return to Schlafly. At times, it breaks the momentum that Mrs. America has going for it, but in others, it's both fascinating and frustrating to see her employ some of the same tactics still used today to deflect and obscure the truth. Sure, Schlafly has issues pop up along the way—some of the women pushing to stop the ERA are portrayed to be too racist for her taste—but she sees it as a strategic hurdle instead of a morally apprehensible one.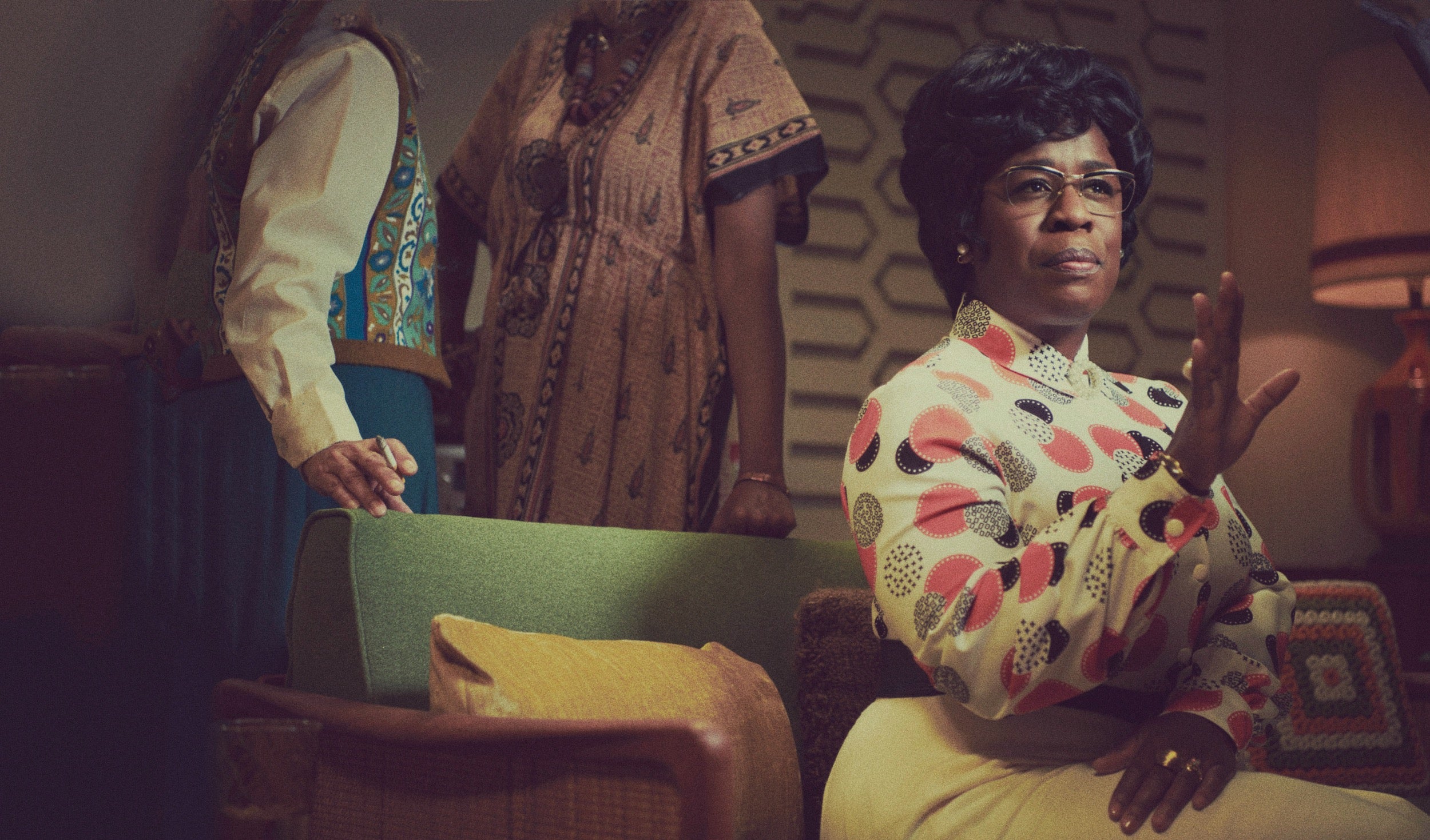 As history reminds us, Schlafly and the women she rallied were ultimately victorious in stopping the ERA from becoming part of the Constitution. It wasn't until January 2020 that Virginia became the 38th state to ratify the ERA, the original threshold for it to become an amendment; the House of Representatives voted to remove the deadline for the ERA's ratification a month later. Activists and politicians today are still pushing for some of the same rights that were pushed for nearly 50 years ago; abortion rights have especially eroded in recent years with some states, in the past few weeks, using the COVID-19 pandemic as a cover to outright ban abortions. We have still never had a woman be elected as the president of the United States.
"How long do we give people to adapt to change?" Steinem says in exasperation in the second episode. "Or am I the only one who's so fucking tired of waiting?"
She doesn't get a response from her colleagues, nor does Mrs. America have a clear answer. Nearly 50 years later, we're still searching for the answer.
Daily Dot Hulu Guides
---
Daily Dot Best Hulu Movies
---
Daily Dot Best Hulu Shows
---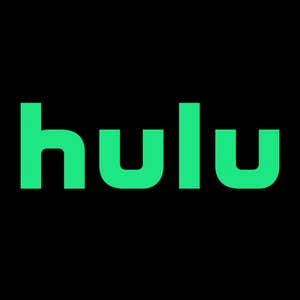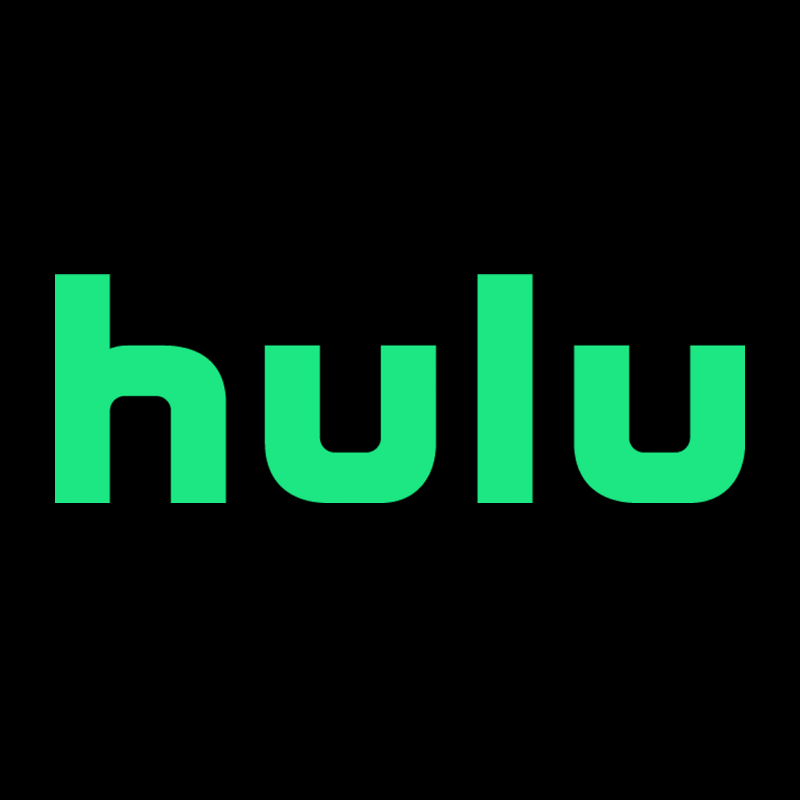 | | |
| --- | --- |
| Hulu with ads | $5.99/mo. or $59.99/yr. |
| Hulu with no ads | $11.99 |
| Hulu Live TV + Hulu with ads | $64.99 |
| Hulu Live TV + Hulu no ads | $70.99 |
---