Neil Armstrong, John Glenn, and Buzz Aldrin were some of the best and brightest astronauts to ever make it into space. You could even say they're certified American heroes. But what if the fledgling space program sent a few less-than-excellent recruits into the cosmos? Moonbase 8 answers this tragic question.
Of course, don't expect too much tragedy. The new comedy by Jonathan Krissel of Portlandia and Tim Heidecker of Tim and Eric follows three stooge-like astronauts chasing glory in space. They include a former helicopter pilot who steals valor, an evangelical looking to convert some aliens to Christianity, and the son of a famous astronaut trying to live up to his father's name.
Here's everything you need to know to stream Moonbase 8.
What is Moonbase 8?
Airtime: Premiers Sunday, November 8 at 11 pm EST.
Channel: Showtime
Genre: Comedy
Starring: Fred Armisen as Dr. Michael "Skip" Henai, Tim Heidecker as Professor Scott "Rook" Sloan, John C. Reilly as Robert "Cap" Caputo, Travis Kelce as himself, a piece of "stunt casting" by NASA for the astronaut program
Seasons: 1
Status: Pending
Moonbase 8 Reviews
What the critics are saying:
None of these three [actors] are rewriting their comedy handbooks as much as bringing their A-game to some sharp writing and allowing their different styles to bounce off each other. It makes for a tight, quirky comedy that has more laughs in its blessedly brief three-hour total running time for this six-episode season than most comedy films released this year. –Brian Tallerico, RogerEbert.com
How to stream Moonbase 8
Smithsonian Channel is available on a few of the major live TV streaming services. When trying to decide which one is best for you, you'll want to weigh the cost, the other channels you'll receive, and the compatible devices for streaming.
Moonbase 8 on Hulu
Hulu Live TV is one of the most popular ways to stream live TV, perhaps because you gain access to a massive library of on-demand content including classic and current TV shows and movies, not to mention Hulu's original programming. If you already subscribe to Hulu, adding Showtime through the Hulu app makes plenty of sense. You won't need to learn a new app, and you get the same great content as what's available via Showtime Anytime. Best of all, you'll save $2 a month.
If you prefer to skip the Live TV option, Hulu with Limited Commercials is $5.99 a month and Hulu with No Commercials is $7.99. Both unlock Hulu's entire collection of movies, shows, documentaries, anime, and must-see Hulu originals. The only difference, as you might've guessed, are those commercials. You can also add Showtime for the same cost via Hulu with Live TV, the service's streaming TV option. It's worth noting that if you're a new user, Hulu's interface has a bit of a learning curve thanks to its often complicated menus, but Hulu provides a great viewing experience once you learn the ropes.
---
Moonbase 8 on the Showtime App
The Showtime app gives you access to all the movies and TV shows the premium cable channel has to offer. This is the only way to watch Showtime without subscribing to another service as well, and therefore the cheapest way to do it. If you just want to watch Homeland, this is the quickest and the cheapest way to do so. Showtime hit shows are also available along with Ray Donovan, Shameless, and countless other great TV shows and movies.
---
Moonbase 8 on Sling
If you prefer your streaming services more à la carte, look to Sling TV. It offers two cable packages, Sling Orange and Sling Blue, each of which costs $30 per month. If you grab them both (Sling Orange + Blue) you can save $10 per month. Sling Blue offers more bang for your buck with over 40 channels, including sports necessities like FS1, NBCSN, and NFL Network. You'll also gain access to the usual cable mainstays like Food Network, Discovery, Cartoon Network, SYFY, and FXX. Whichever package you choose, you can save $10 on your first month. Here's the complete guide to Sling TV channels.
---
Moonbase 8 on FuboTV
Fubo is a solid pick if you want to watch Showtime, but even more so if you also happen to be a sports fan. There are different channel packages available whether you're looking for basketball, soccer, golf, or even outdoor sports like rock climbing. But no worries, all the great cable channels you're after are here too, including Viceland, Bravo, and IFC.
---
Moonbase 8 on Prime Video
Amazon Prime Video is one of the most popular streaming services available, in large part because it comes complimentary with every Prime membership. If you're addicted to 2-day shipping and binging TV shows, it's one of the best-streaming destinations. There are plenty of exclusives that make having access to the library worth having, including Good Omens, The Man in the High Castle, The Marvelous Mrs. Maisel, Transparent, and The Tick. Best of all, if you're a student, you can get six months free before you commit for the rest of the year.
If you want Showtime and already have Prime, the news is good: that will cost you only $8.99 a month. Where Amazon Prime has the leg up on Hulu is its channels interface. Amazon's menus are simple and clear, which is why we prefer them. Your normal videos are listed in the main menu of Prime, with your extra subscriptions like Showtime or Shudder stored in the clearly marked "Your Channels" tab.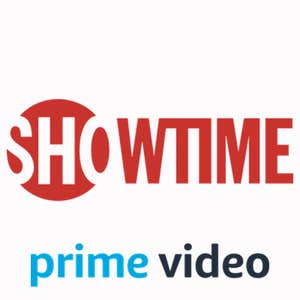 ---
Moonbase 8 on YouTubeTV
If you want to watch Showtime but also happen to have a family, YouTube TV is a great solution since one subscription can add up to six accounts (and each account comes with unlimited cloud DVR). You can't beat the variety, either: There are sports channels like NBCSN, NBA TV, and four ESPN channels, while Disney, Disney XD, Disney Junior, and Cartoon Network will keep any kid (or kid at heart) busy for hours. It also comes with a few Spanish-language channels like Telemundo and NBC Universo. AMC, BBC America, and IFC are there too, so you won't miss out on all that prestige TV. (You can find the full list of YouTube TV channels here.)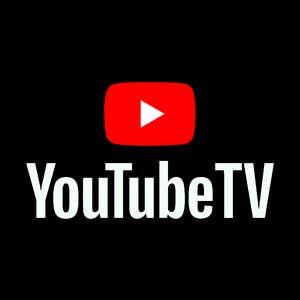 | | |
| --- | --- |
| 1 Month | $64.99 |
| Sports Plus | $10.99/mo. |
---
Premium Streaming Service Guides