In 2015, a Swedish schoolgirl named Greta Thunberg began missing school. She wasn't faking a cold or trying to miss an algebra test. It was in protest of worldwide governments and business leaders' ineffectual response to climate change. Within a few years, Thunberg became one of the leading climate change activists in the world, all before the age of 18. I Am Greta is her story.
From her ragtag beginnings to her address to the United Nations, Thunberg is one of the most recognizable and young activists of our time. This new documentary directed by Nathan Grossman will offer a never-before-seen insight into her life and her struggle to be heard on a worldwide stage.
Here's everything you need to know to stream I Am Greta.
What is I Am Greta?
Airtime: Friday, November 13, 2020.
Channel: Hulu
Genre: Documentary
Starring: Greta Thunberg
I Am Greta Reviews
What the critics are saying:
"Still, there's something instructive in how little progress Thunberg seems to make even with sympathetic politicians—which means that she has to keep raising her pitch. And there's definitely something infuriating about all the clips of world leaders and snarky TV pundits mocking Greta, calling her stridently angry, dangerously naive, and even 'mentally ill.'" -Noel Murray, AV Club
How to stream I Am Greta
I Am Greta is available exclusively on Hulu.
If you want to watch episodes of your favorite shows on the day after they air, there's no better option than Hulu. The streaming service, which just slashed the cost of its ad-supported version to a mere $5.99 per month. That's only $59.99 a year. It offers episodes of shows including Seinfeld, Family Guy, Golden Girls, and many other hits on-demand. There's also tons of celebrated original programming including Letterkenny, Veronica Mars, The Handmaid's Tale, and PEn15, and of course, I Am Greta. If you subscribe to Hulu Live TV, you'll get the on-demand portion of Hulu included for free. You can also upgrade to Hulu with No Commercials. That's available for only $11.99 per month.
---
Daily Dot Hulu Guides
---
Daily Dot Best Hulu Movies
---
Daily Dot Best Hulu Shows
---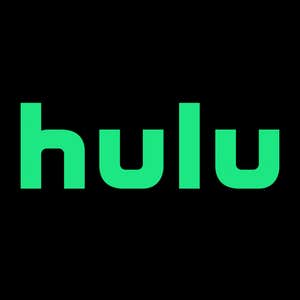 | | |
| --- | --- |
| Hulu with ads | $5.99/mo. or $59.99/yr. |
| Hulu with no ads | $11.99 |
| Hulu Live TV + Hulu with ads | $64.99 |
| Hulu Live TV + Hulu no ads | $70.99 |
---