If you make a horror series with lead characters called Daimon and Satana Helstrom, I just think it should have a sense of fun, you know? Sadly, Hulu's Marvel adaptation Helstrom turns out to be yet another dull procedural drama about demon-hunters. Following in the footsteps of Supernatural, Grimm, Lucifer, Warrior Nun, and the underrated TV remake of The Exorcist, Helstrom does nothing new with its cast of demons, serial killers and supernatural investigators, and would be quite at home in the TV landscape of ten years ago.
Helstrom

RELEASE DATE:
Oct. 16, 2020
CREATOR:
Paul Zbyszewski
STREAMING:
Hulu
Adapted from a Marvel comic, this procedural horror series feels like a pale imitation of shows like 'Supernatural,' following a pair of siblings who hunt demons and confront their tragic past.
Tom Austen and Sydney Lemmon star as Daimon and Ana Helstrom (originally Satana in the comics), the children of a demonically possessed mother and a serial killer father. Daimon is now an ethics professor who moonlights as an exorcist, following the familiar "asshole genius" archetype. Ana is a little more interesting, partly because Sydney Lemmon has a notable skill for injecting personality into clichéd dialogue. With the personality and fashion sense of a grown-up Wednesday Addams, she now runs a luxury auction house for bizarre historical items. This is a useful front for collecting supernatural objects and finding targets for Ana's hobby: murdering bad guys who she locates using her psychic powers.
Around 70 percent of Americans identify as Christian, and about a third of them (22 percent of the overall population) identify as Catholic. As a longtime horror fan, I've found that Catholicism is both overrepresented in the genre and rather poorly explored. With Helstrom, we have another unimaginative backstory about Vatican exorcists tracking a rising trend of demonic possessions, kind of like the CDC. Daimon's long-suffering sidekick is a nun (Ariana Guerra), and in the four episodes I watched for this review, all the demonic stuff was a generic blend of Biblical references and recycled tropes that Buffy poked fun at 20 years ago. Would it kill one of these shows to do something interesting with its material? Either do some serious research outside the realm of Catholic/Christian imagery, or really dig into Catholic art and culture, instead of just giving us the same-old-same-old demonic possessions and, say, a nun character who "subverts expectations" by being sexy and badass.
Showrunner Paul Zbyszewski previously worked on Marvel's Agents of S.H.I.E.L.D., and Helstrom aims for a similar format, avoiding the heavier prestige drama tone of Marvel's Netflix shows. This would be fine if Helstrom was actually fun, but it's neither scary nor entertaining as a procedural series like Supernatural or The Exorcist. It helps that Ana is the way she is, because most shows would be improved by the inclusion of a mean lesbian with an aggressively sharp haircut. But mostly, Helstrom suffers from being a show about selfish, unpleasant people being miserable, without much comedy or self-awareness to buoy it up.
The secondary characters are another problem, because the first episode quickly sets up a problematic formula: The Helstrom siblings are constantly supported by people of color who selflessly tolerate their unbearable behavior. And having watched several seasons of Supernatural, I know how this kind of cast pans out: the two leads are functionally immortal, while the supporting characters are cannon fodder.
Within the first few minutes, I had concerns that Daimon's saintly mentor Louise Hastings (June Carryl), an older Black woman, was marked for death. She runs the psychiatric hospital where Daimon and Ana's mom has lived for years, and she's essentially Daimon's surrogate mom herself: a protective figure who mediates whenever Daimon acts like an asshole. Lo and behold, she's coughing up blood by the end of episode 1.
Then we have Ana's business partner Chris Yen (Alain Uy), who cleans up Ana's messes and patiently forgives her for skipping work and being generally irresponsible. Soon enough, he's embroiled in a grisly demonic subplot that will probably require Ana to rescue him. The Caretaker (Robert Wisdom) fares better; an enigmatic supernatural expert who sometimes works with Ana. But across the ensemble cast, we see a recurring theme of the white protagonists being careless, self-absorbed, and rude, while the non-white characters act as a kind of narrative and emotional support staff.
While Helstrom is technically set in the Marvel Cinematic Universe, it (so far) has no obvious connections to other strands of the franchise. So in addition to being a disappointment for horror fans, it also has little to offer for Marvel completists. Like New Mutants, this feels like an ill-timed misfire that's doomed to sink without trace.
Helstrom arrives on Hulu on Oct. 16.
Daily Dot Hulu Guides
---
Daily Dot Best Hulu Movies
---
Daily Dot Best Hulu Shows
---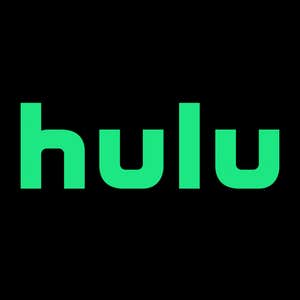 | | |
| --- | --- |
| Hulu with ads | $5.99/mo. or $59.99/yr. |
| Hulu with no ads | $11.99 |
| Hulu Live TV + Hulu with ads | $64.99 |
| Hulu Live TV + Hulu no ads | $70.99 |
---